---
The declaration of a manifesto typically comes from the podium of politicians or candidates; however, Gucci's release of their graphic t-shirt and sweatshirt collection dedicated to theme of declaration shows that fashion brand's manifestos are just as powerful.
Gucci's creative director, Alessandro Michele, uses this line as a celebration of the fall 2019 show and line that was released a few weeks ago. Following in suit with their 70's inspired fall campaign, the manifesto's own images contain the reoccurrence of old fashion show's backstage and runway and recognizable looks from the line. Keeping the fall campaign's motifs but centering the t-shirts and sweatshirts creates a striking layout imagery. The images themselves read like an actual poster manifestos that had been plastered on top of a controversial billboard.
The Gucci brand and Michele use this Gucci Manifesto line as a way to commemorate the inspiration and thinking of the fall line. Using the motif of the mask, this manifesto focuses on one main message: "THE MASK AS A CUT BETWEEN VISIBLE AND INVISIBLE." Gucci highlights the intriguing dichotomy of a mask and its ability of covering up a face, but showcasing another. There is an enigmatic quality of a mask that provokes the question if hiding one to display another constitutes positively.
For this special dedicated line, the Gucci App provides an engaging experience of virtual masks for users to try on and take photos in their favorite mask. Alessandro Michele and the Gucci brand's dedication to their fall line unmasks their enthralling declaration of thinking, pushing their audience to be the (wo)man behind the mask and manifesto.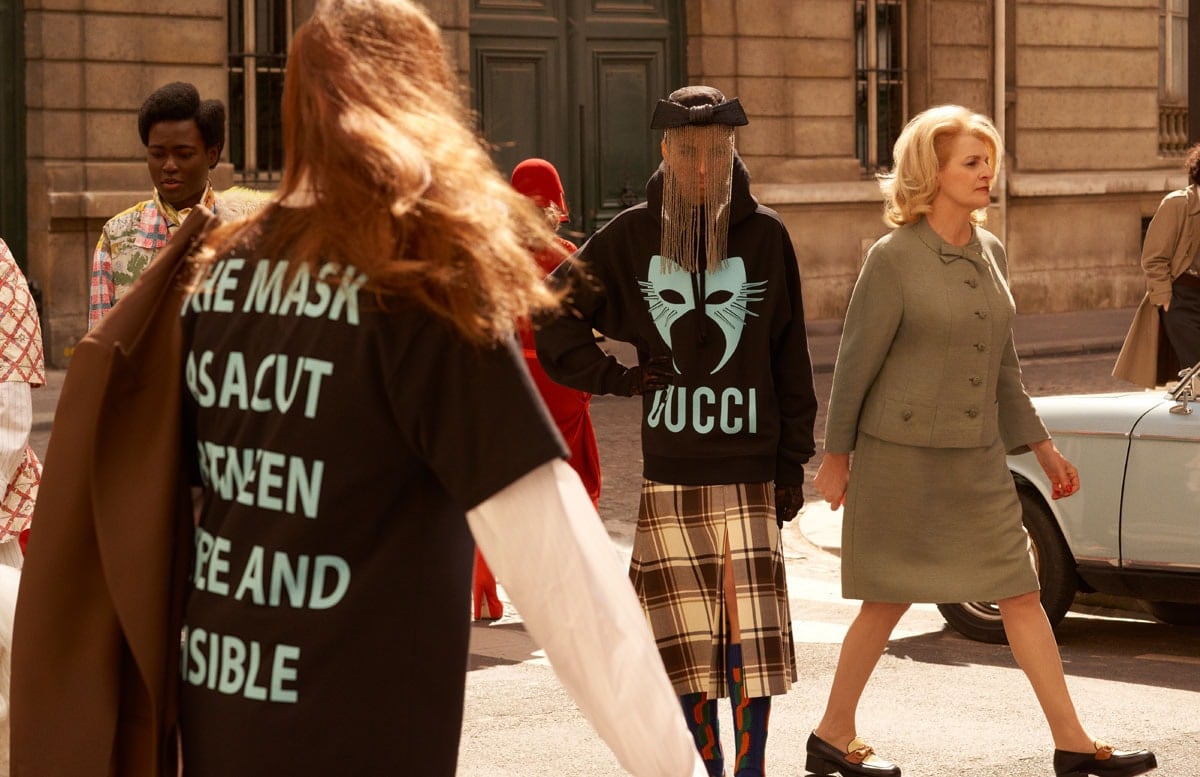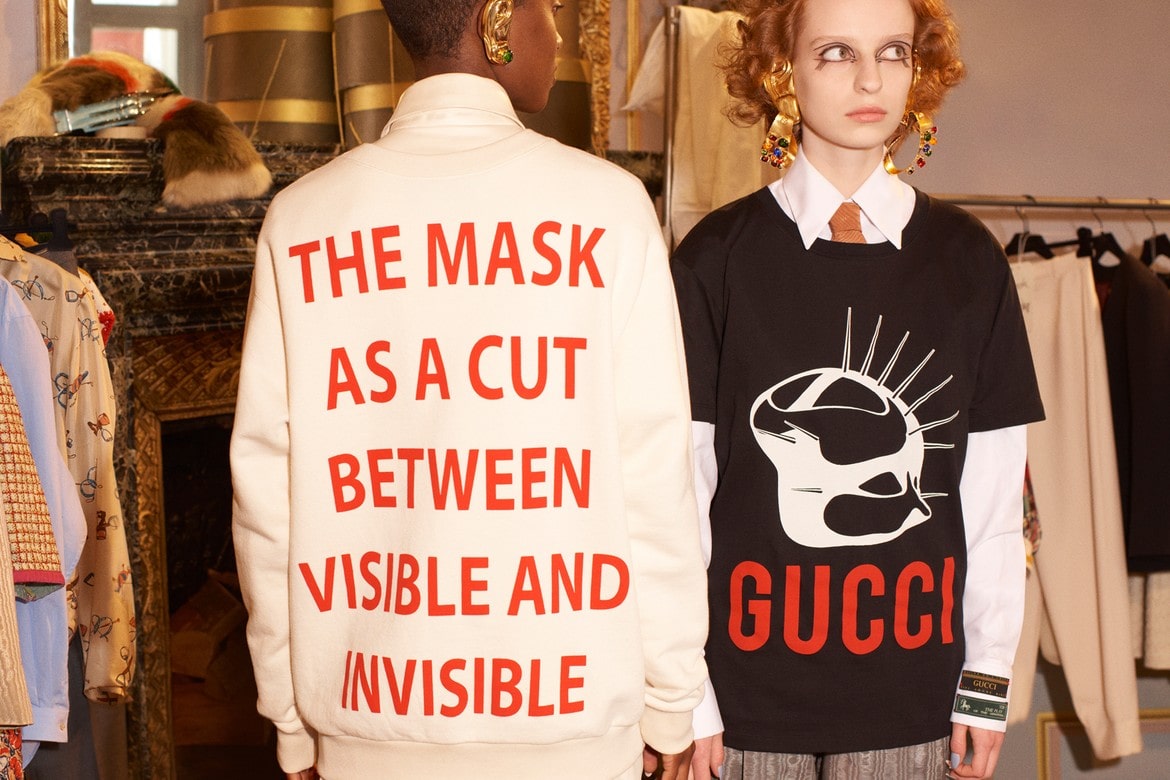 Creative Director | Alessandro Michele
Art Director | Christopher Simmonds


---