Review of Gucci Fall 2023 Ad Campaign by Photographer & Director David Sims with models Vittoria Ceretti, Aboubakar Konte, and Brando Erba
Gucci explores liminal spaces with its Fall 2023 campaign by photographer and director David Sims. Finding new meaning in the house's look back to its archive, the imagery translates the moment of quiet nostalgia and stylish expectancy into a pared-back visual world.
The campaign's set design recalls that of the corresponding women's show, which decked out the Gucci Hub with an all-over yellow-green carpeting. It's a color that you definitely wouldn't want to paint the walls of your house, yet in conversation with Gucci's sophisticated designs, it takes on a uniquely impactful elegance.
This encompassing color scape forms the sole frame for Sims' photographs, which take shape as energetic but simple portraits of distinctive personas.
The accompanying short film takes us deeper into this evocatively minimalist world. Grounding us in this expansive green space is an elevator to nowhere – the same kind that also featured in the women's runway show. Set to the atmospheric and intellectual sounds of "Brakhage" by Stereolab, the motion of the models brings a quiet energy and introspection to this liminal space.
The word "liminal" does feel appropriate here. We are in between; the Fall 2023 collections in many ways felt like a palette cleanser between Alessandro Michele and the highly anticipated debut of Sabato De Sarno. The campaign does a nice job of maintaining a recognizable Gucci aesthetic without committing too much to any one direction. Yes, we are excited for what the future holds, but this campaign shows how meaningful those elusive moments of in-betweenness can be.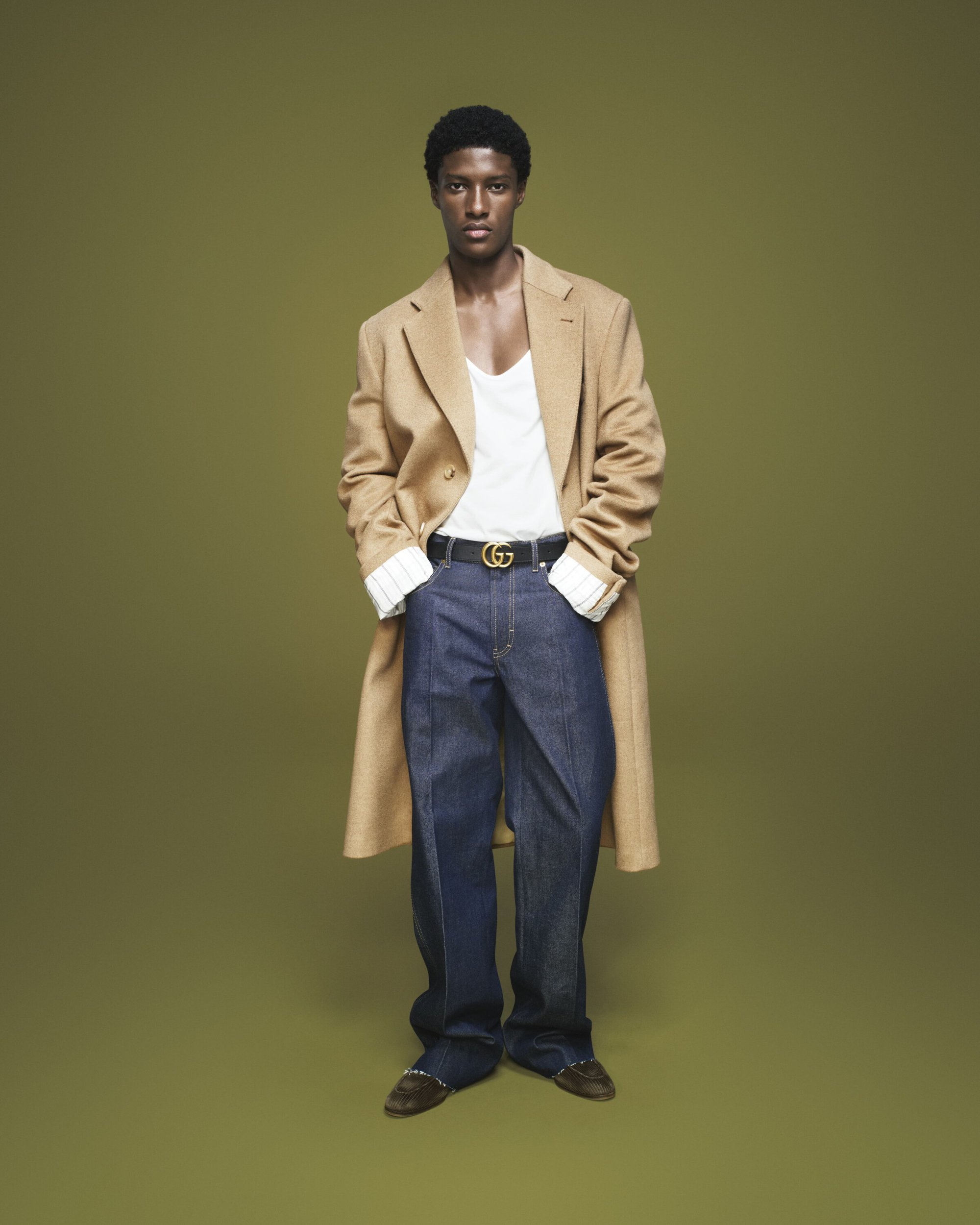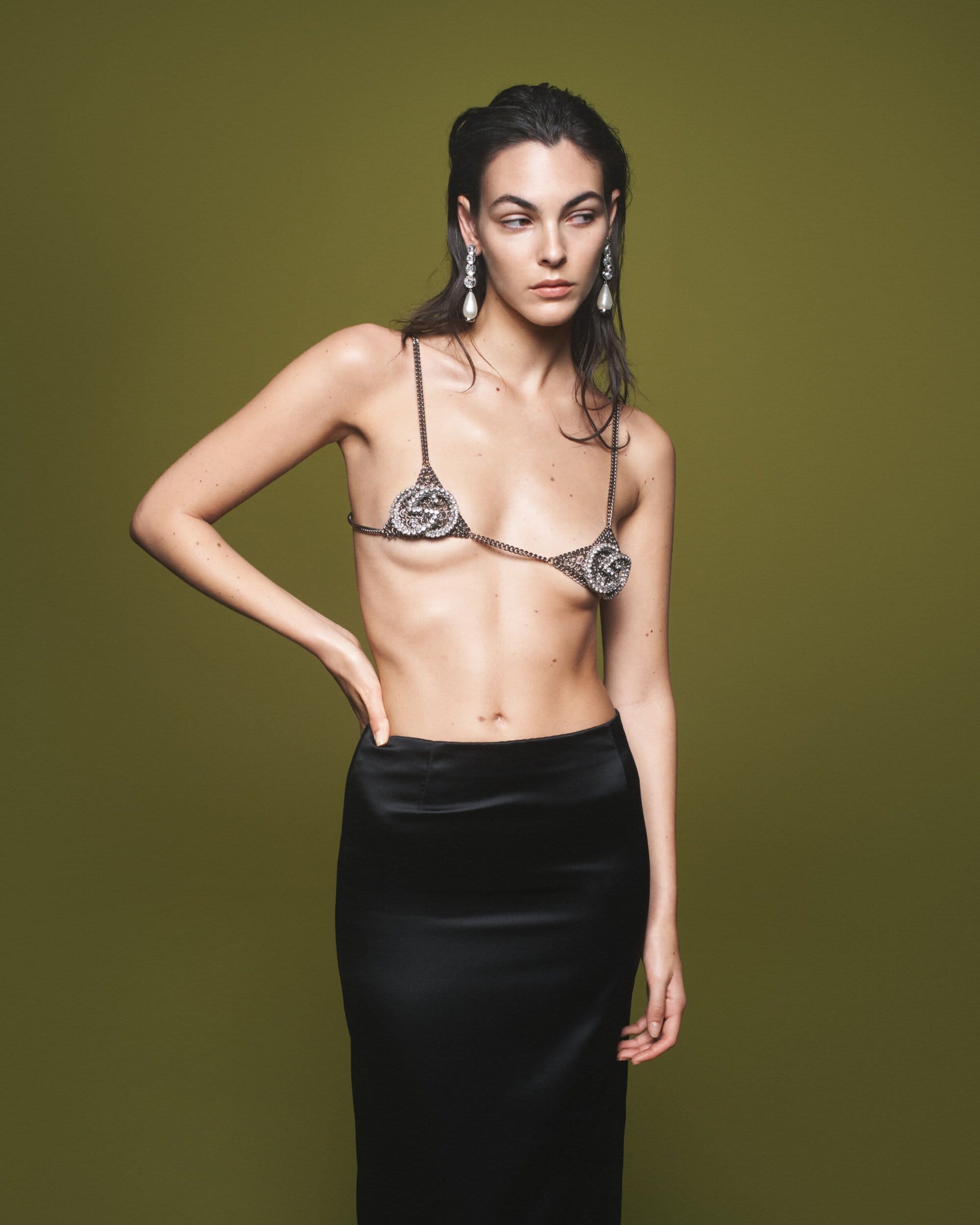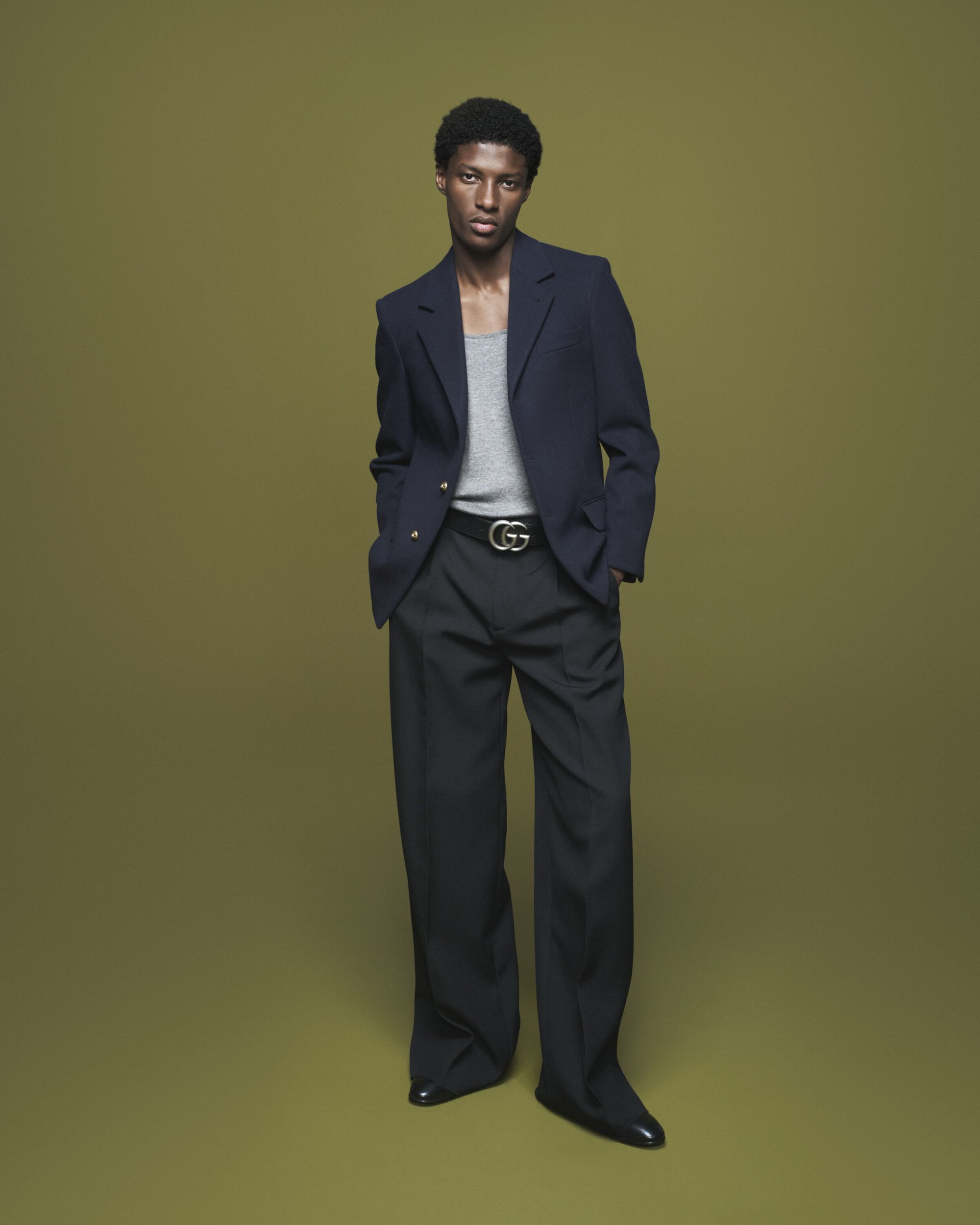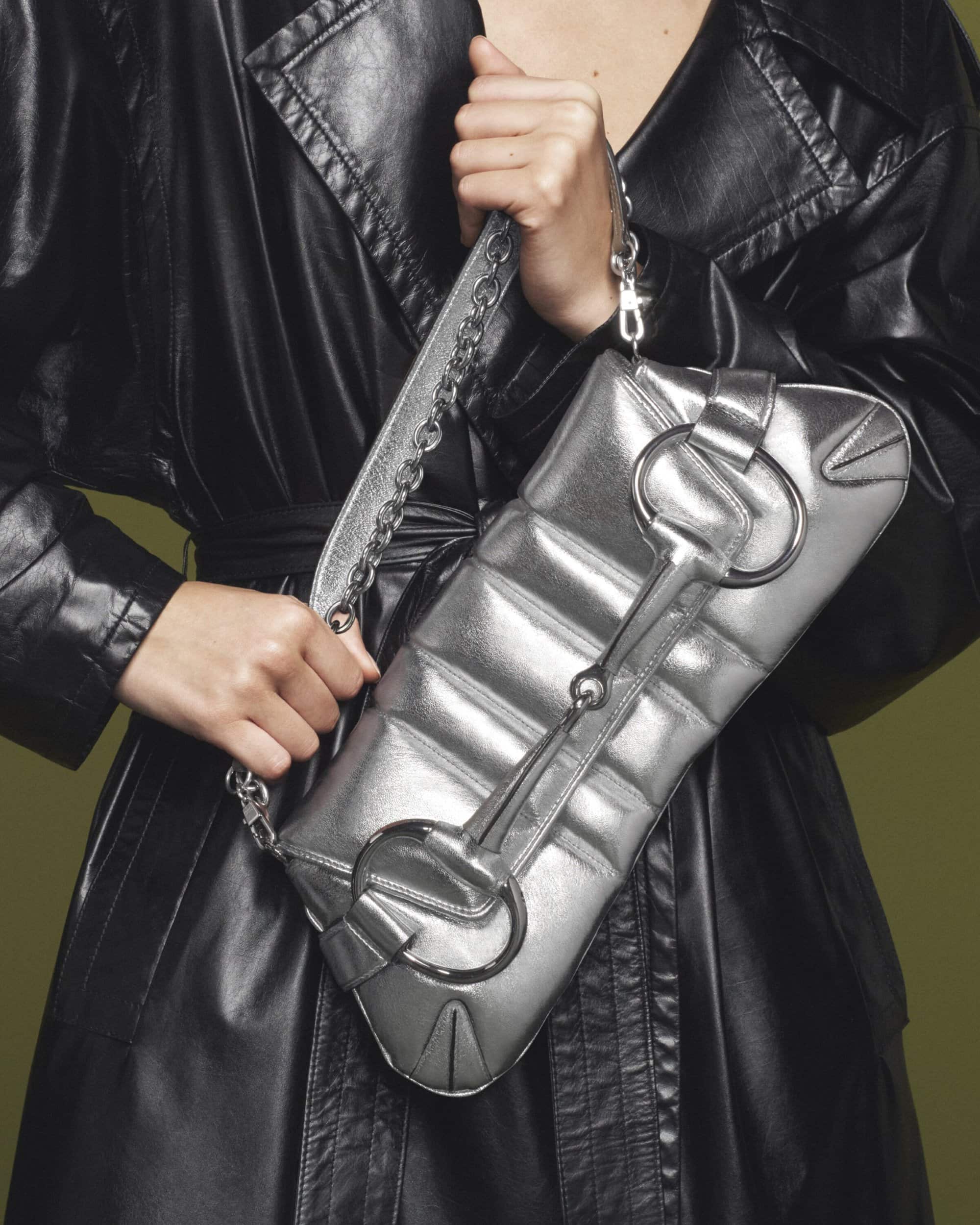 Gucci Creative Director | Sabato De Sarno
Photographer & Director | David Sims
Models | Vittoria Ceretti, Aboubakar Konte, and Brando Erba
Stylist | Alastair Mckimm
Hair | Paul Hanlon
Makeup | Thomas de Kluyver
Music | "Brakhage" by Stereolab
---