Review of Gucci x Palace Fall 2022 Ad Campaign by Creative Director Alessandro Michele and Photographer & Director Max Siedentopf
Gucci and Palace team up for an unexpected collaboration that unites their respective worlds of Italian luxury and London skatewear, and is available exclusively as part of the Gucci Vault. The collection is celebrated with an out-of-this-world campaign by director and photographer Max Siedentopf.
The collaborative collection applies Gucci's signature codes and eccentric elegance across a range of street-ready staples drawn from Palace's own archives. While Palace probably had its biggest moment of influence on men's fashion in the 2010s, many of its codes are drawn from the street and skate aesthetic boom of the 90s, making the collection feel like an unexpected and personality-filled dialogue across times, locations, class, and culture. The collaborative nature of the project is further extended as iconic Italian motorcycle manufacturer Moto Guzzi is brought into the fold, resulting in moto jackets and pants, as well as a limited-edition co-branded motorcycle. The collection is available exclusively on Vault, Gucci's online conceptual retail space, which for the first time is also being brought into physical stores in select global locations.
Tapping into the collection's kaleidoscopic intersection of distinct creative worlds, Siedentopf's campaign imagines the spirit of the collaboration as an extraterrestrial visitation. Palace's skate team descends to a surreal London in a floating townhouse, bringing the people of Earth a stylish new sort of dressing and launching an era of peace and partying. In typically atypical Gucci style, eclectic personalities – including a weird little alien guy – hang out and party to the music of classic English techno band The Prodigy. Woven within the film is a skate video in Palace's signature VHS format, referencing the brand's origins, as well as a plethora of hidden personalities and Easter eggs for those in the know of British skate culture.
The film's credits roll, and it seems to end – but there's more. Siedentopf introduces another metalayer as the camera pulls back to reveal an ad agency of muppet people – including a muppet Alessandro Michele – who celebrate their work in creating an excellent campaign for a collaboration that people said couldn't be done. It's a strange and witty moment of self-awareness, both parodying the current onslaught of fashion collaborations and commercial saturation while celebrating the doors it opens for creativity and play. While the campaign would have already been great without this muppet coda, it proves again that Gucci is willing to go the extra mile to create unexpected, engrossing narratives and to reflect on its principles of creativity, luxury, and play.
Embodying the spirit of an unexpected yet expectedly cool collection with lush visuals, high energy, and imagination, the campaign feels like the perfect way to introduce this outlandish collaboration to the party people of Earth.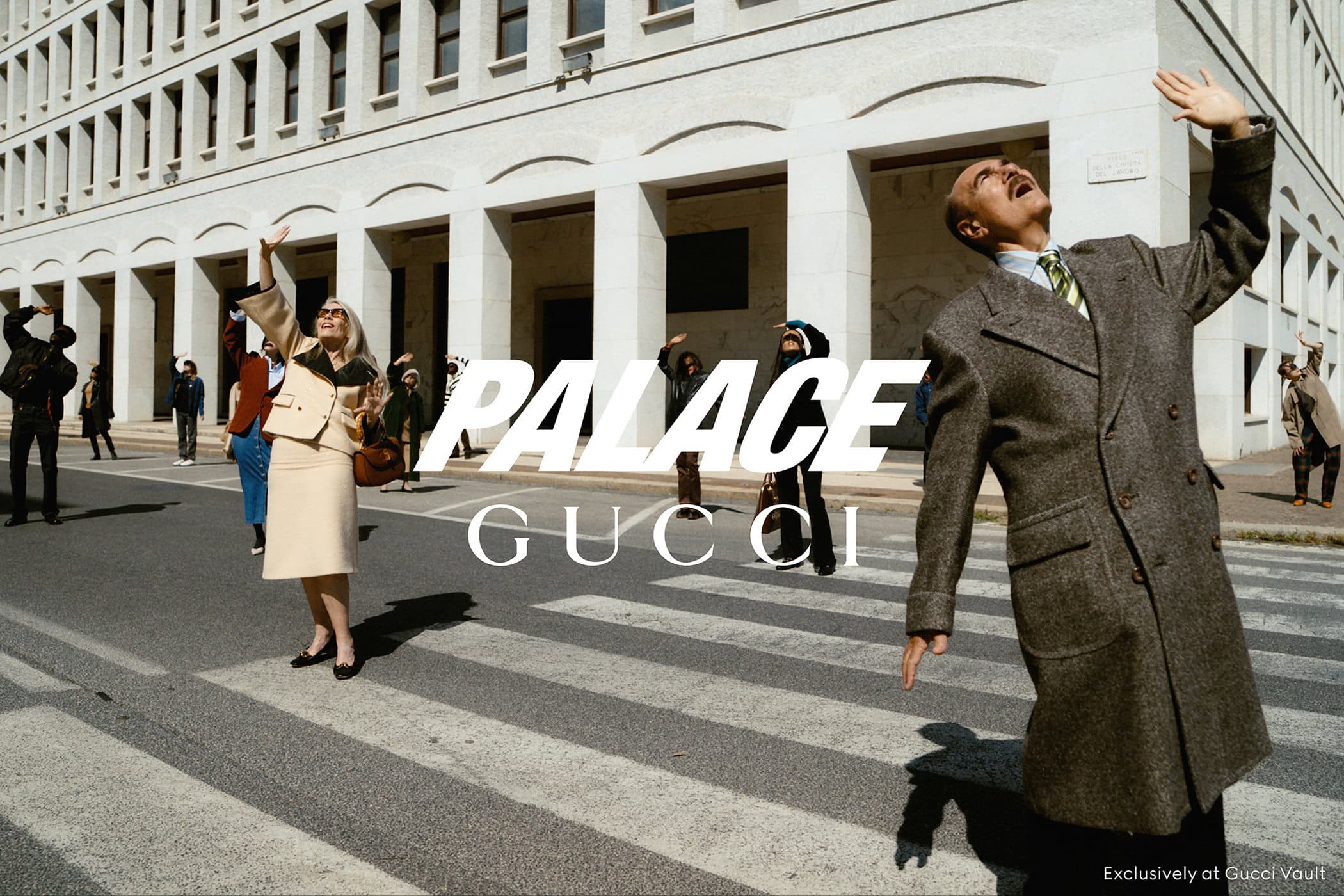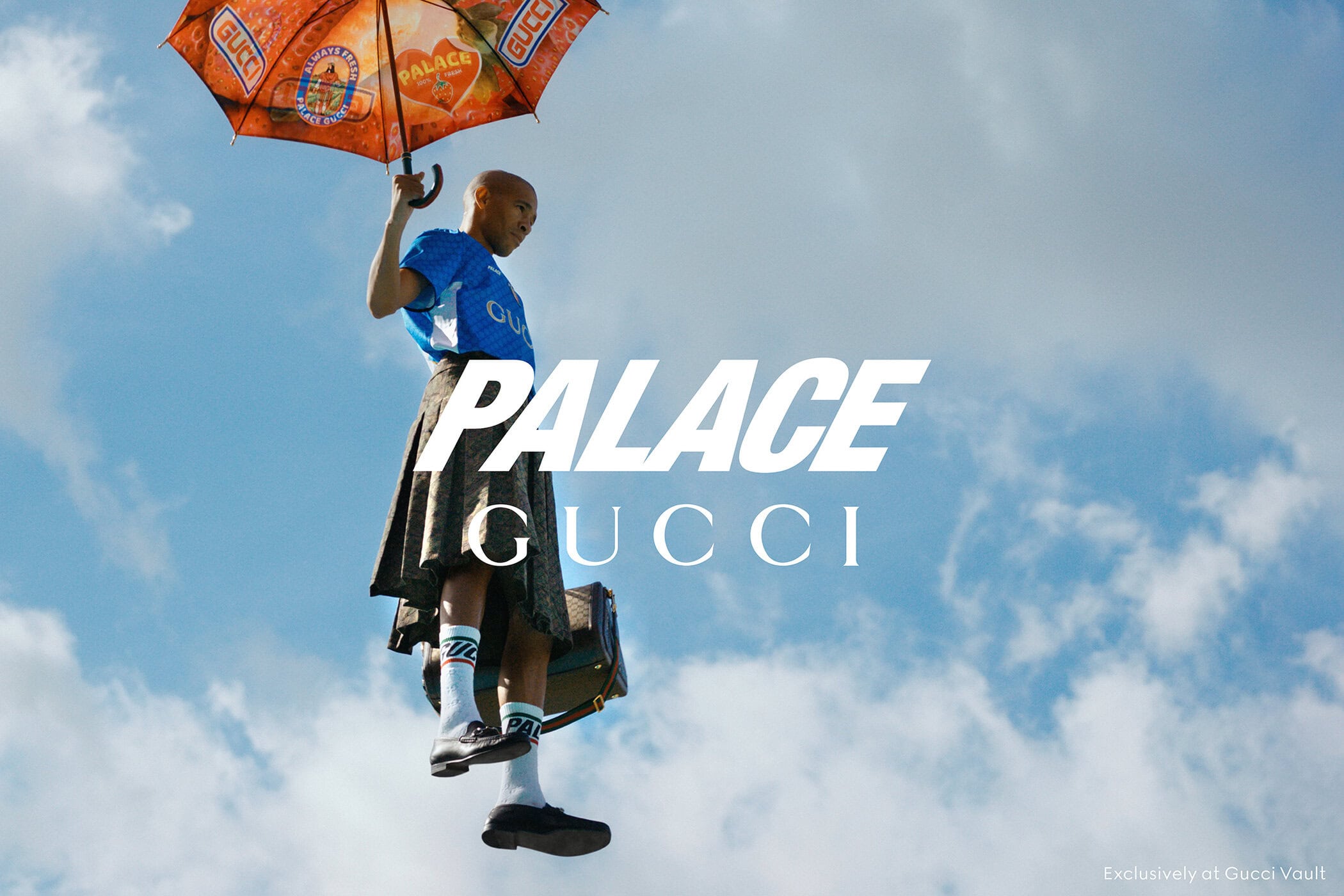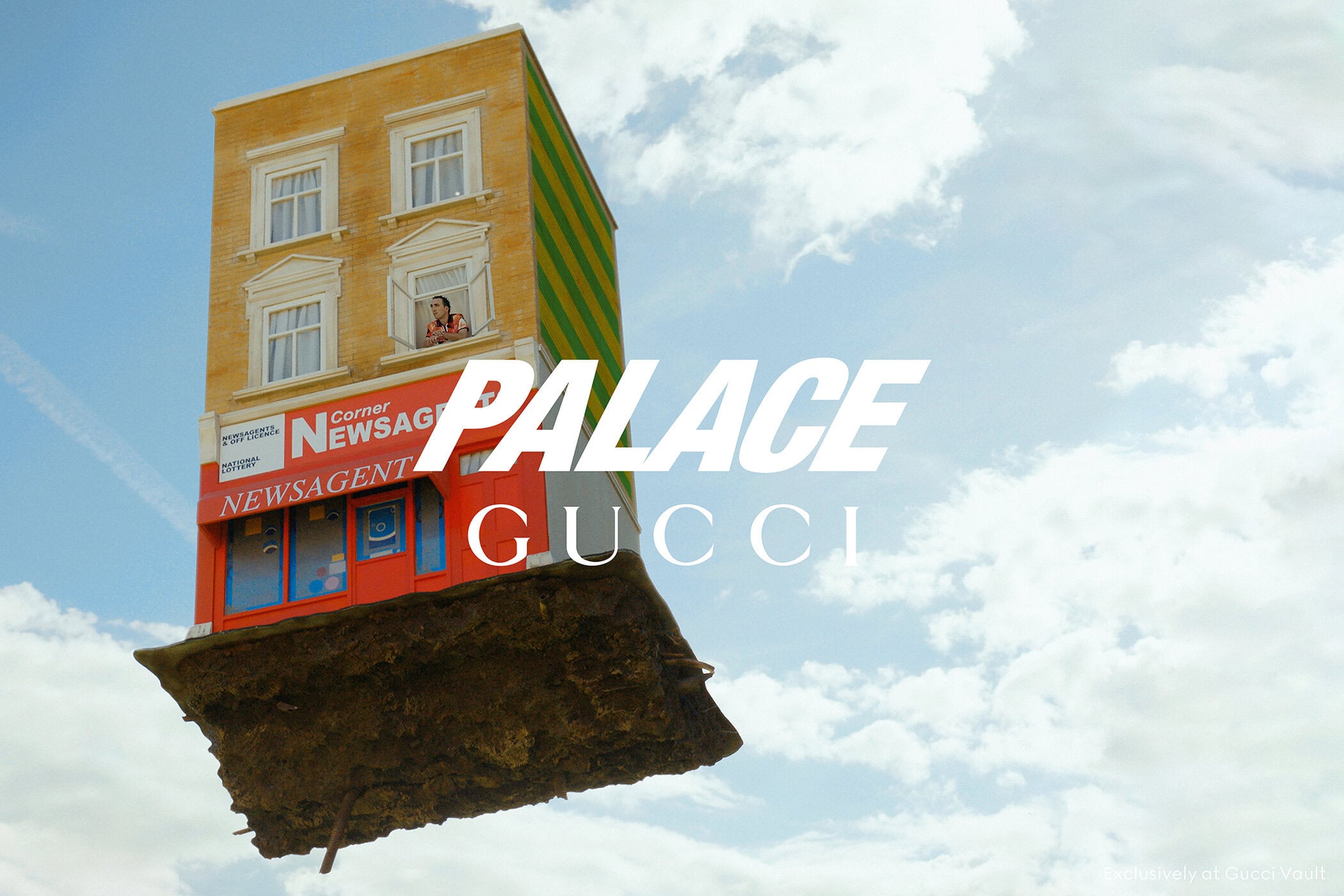 Gucci Creative Director | Alessandro Michele
Palace Creative Directors | Lev Tanju and Gareth Skewis
Photographer & Director | Max Siedentopf
Models | Isadora Ribeiro, Mae Lapres, Yetunde Odimayo
Stylist | Luca Galasso
Hair | Ramona Eschbach
Makeup | Anatole Rainey
Music | "Out of Space" by The Prodigy

Credits
"Out of Space"
Performed by The Prodigy
Written by Lee Perry, Maurice Smith, Keith Thornton, Cedric Miller, Trevor Randolph, Max Romeo
Published by Charmax Music/Westbury Music, Universal Music Publishing Ricordi Srl, Warner Music Publishing Italy S.r.l., Wonderboy PublishingLicensed Courtesy of XL Recordings Limited
---