---
After a complete renovation, Gucci has relaunched its Sloane Street flagship store in Knightsbridge, London. The relaunching of the 140,000 sq ft store comes not long after the house's dropping of its Cruise Men's 2019 lookbook, in which they collaborated with Martin Parr.
Spanning over two floors, the space seems to be built with the intention of combining the old with the new. Traditional with modern. The open floor-plan is complete with a mixture of mediums; soft velvet furniture sits atop grand vintage rugs and dark wood paneling, alongside industrial-inspired fittings and decor.
The newly re-done space contains more than simply the men's and women's ready-to-wear collections, with accessories, the Gucci Dècor collection, as well as the Dapper Dan collaboration all available.
The revamped store is also offering a DIY service, where customers can personalize their latest purchases, creating truly one-of-a-kind pieces. A unique addition to the already over-the-top store is a VIP room, the first of its kind available in the UK. In the special room, customers will experience custom shopping experiences.
The mix of classic and contemporary provides an interesting backdrop for the many collections featured in the space. Gucci has gone above and beyond with this space, and it will continue to amaze the many customers it attracts every day.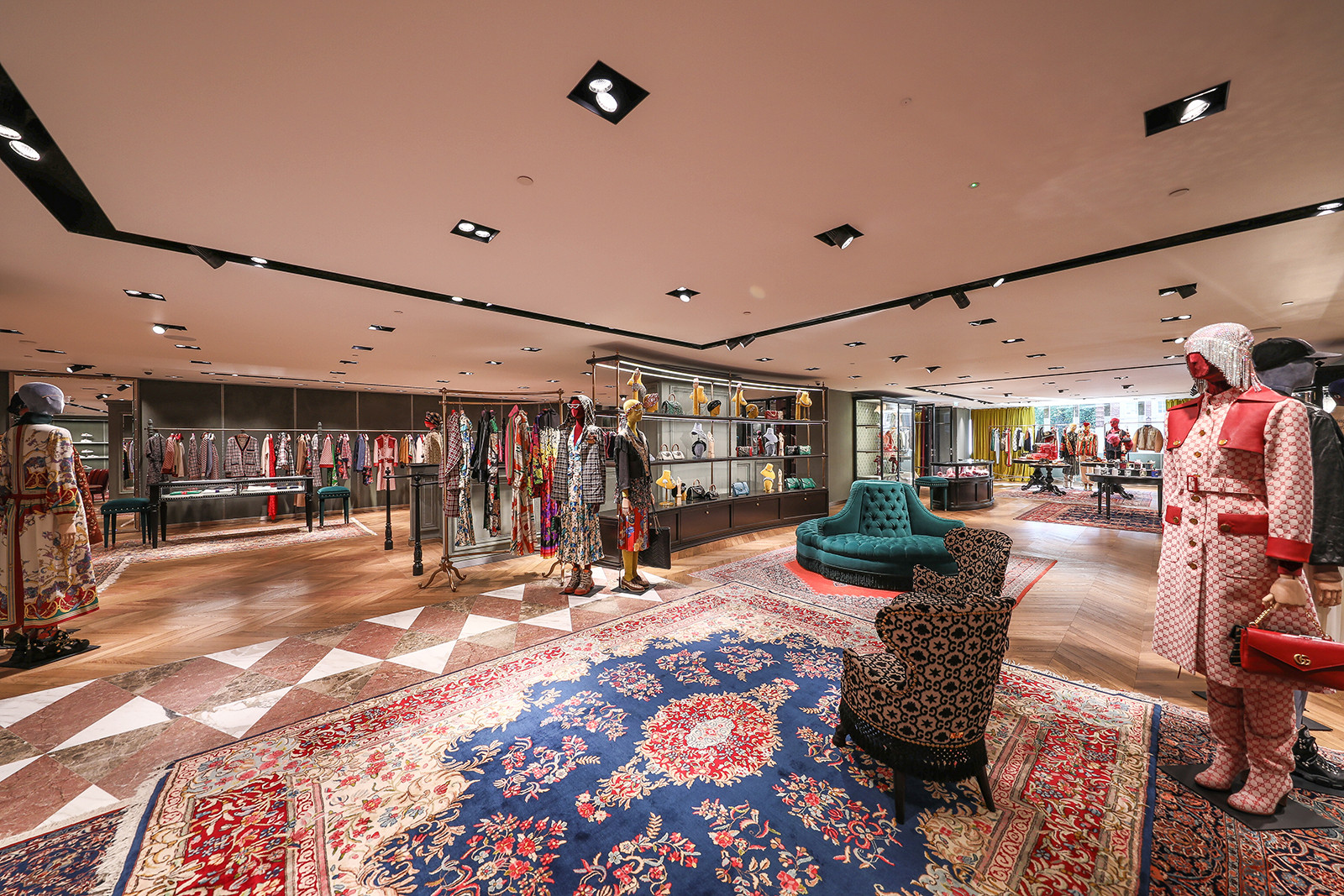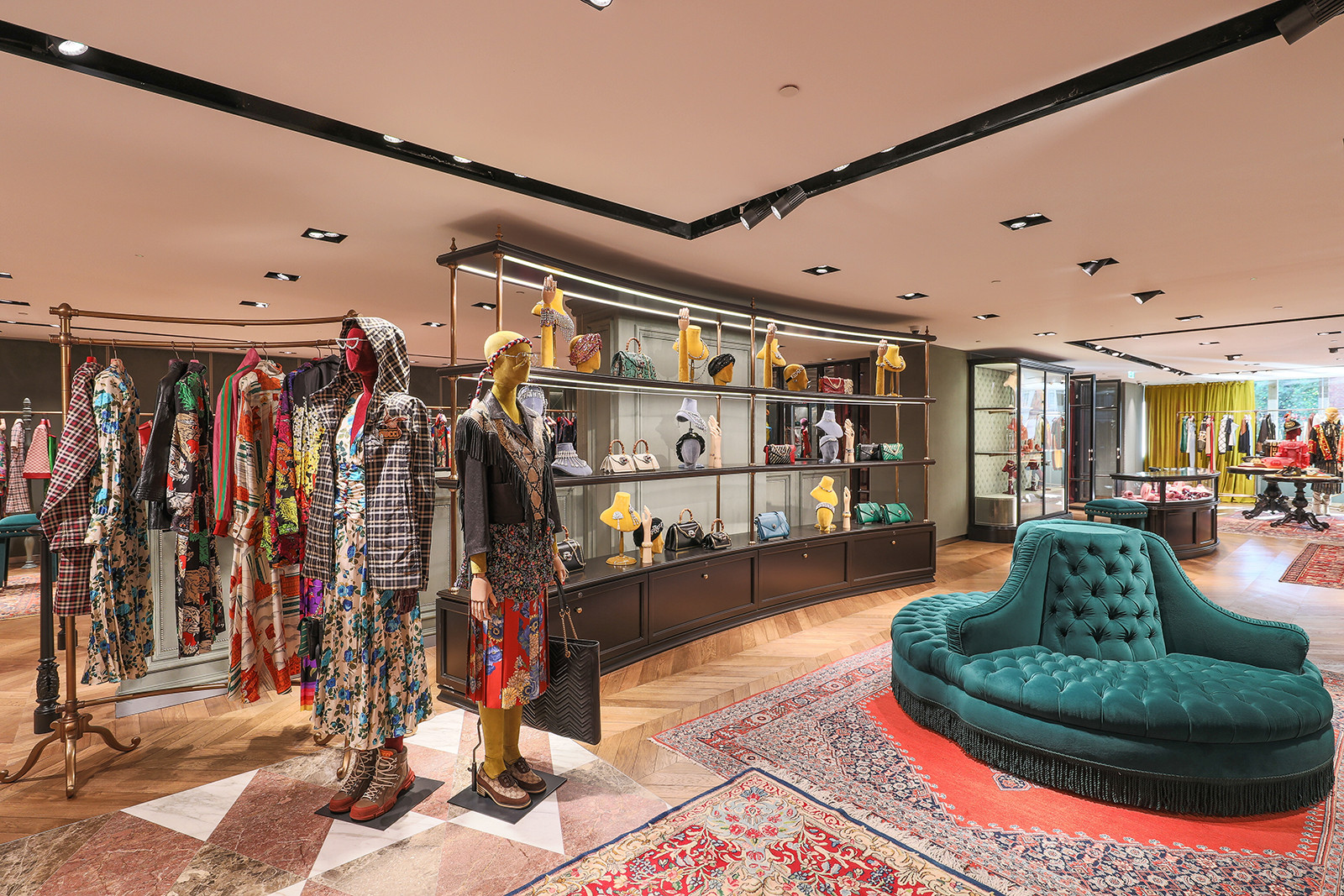 ---