---
Gucci goes crate-digging for their latest eyewear campaign.
Creative director Alessandro Michele continues his collaboration with cult filmmaker Harmony Korine, who uses the iconic Amoeba Music store in Hollywood as the perfect location to realize his singular vision. In his photographs, the endless shelves of colorful LP's work as an excellent backdrop for Gucci's classically colorful styling. Patterns merge and clash as people peer at record sleeves through chunky glasses. Though we are in a music store, the sense of sight seems to be emphasized. Korine explores the gaze, how much can be said and seen in just a look – a fitting theme for an eyewear campaign.
The campaign's short film, also directed by Korine, heightens the retro feel and introduces a sense of character. It is a simple story of a group of friends going record shopping together, but Korine's cinematography and the way he directs his actors, coupled with the eclecticism and specificity of their styles, makes it feel as if each character has a backstory, and a dream record find.
The somewhat unexpected meeting of minds between Gucci and Harmony Korine continues to produce wonderful results. It is surprising that two creative forces that have such strong personal voices could work together so successfully, but somehow they have only strengthened each other. Using the visual instruments given to him by Gucci, Korine creates a song. This record is sure to be a hit.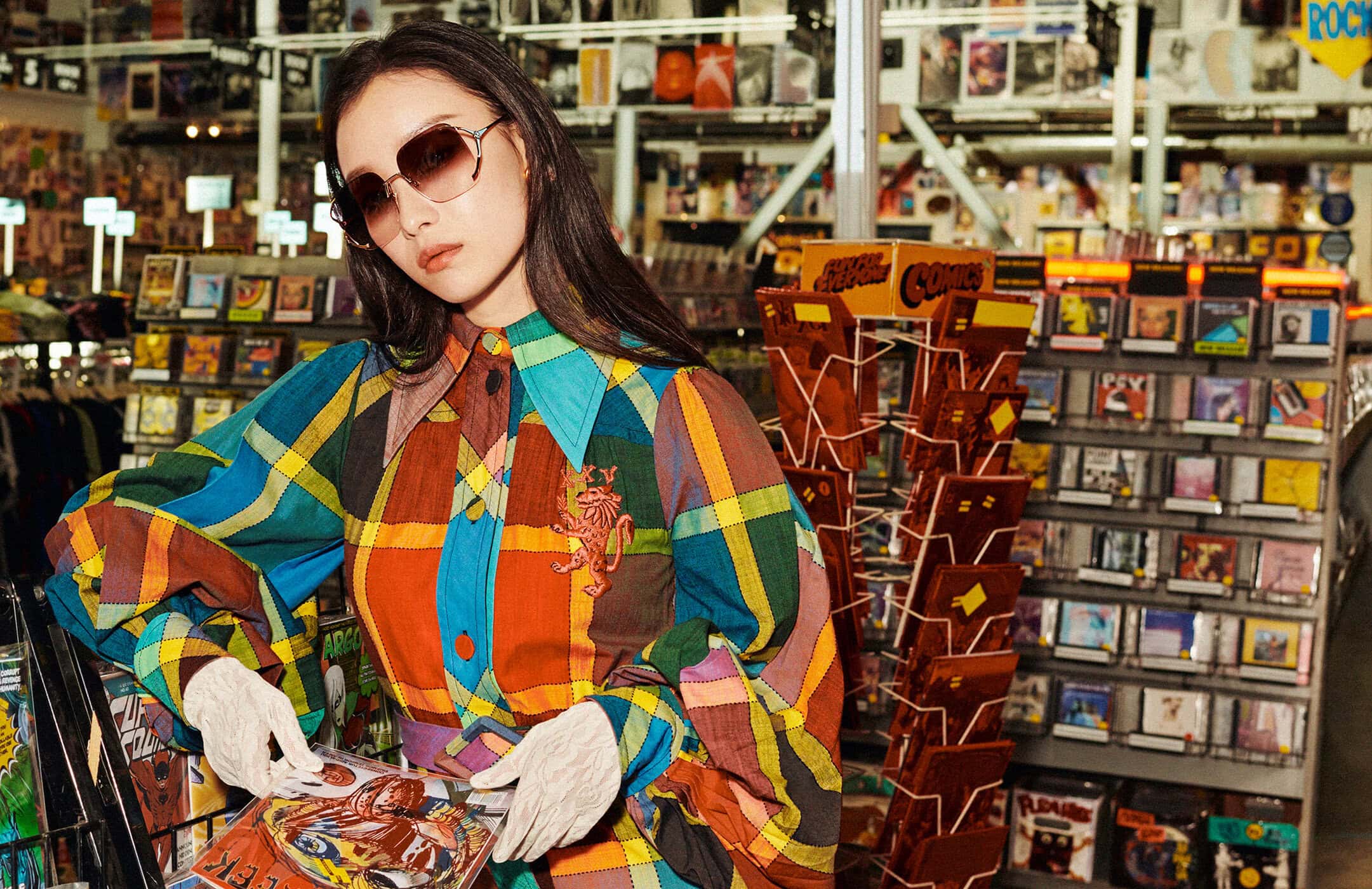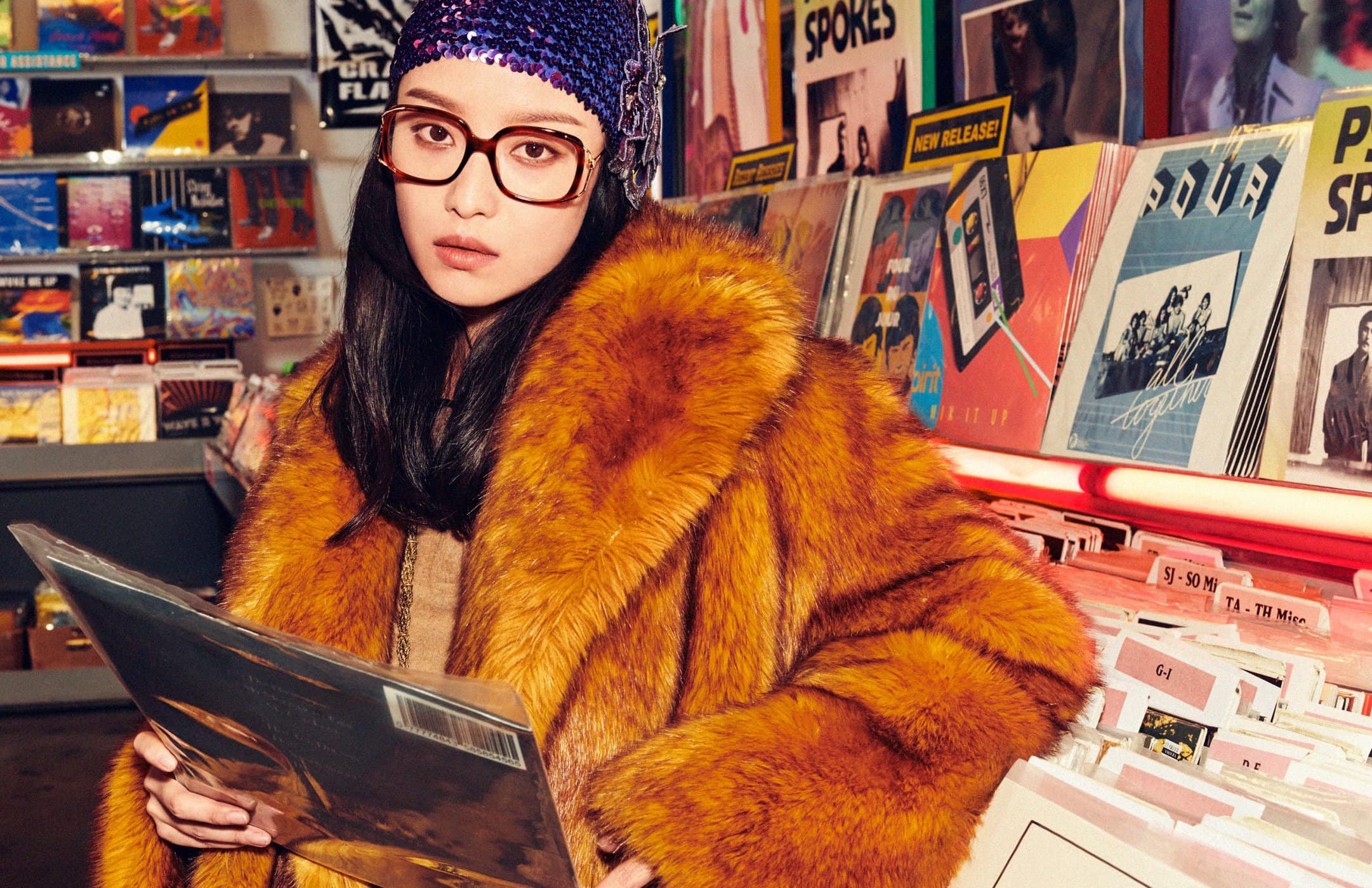 Gucci Creative Director | Alessandro Michele
Agency | Simmonds ltd.
Creative Director | Christopher Simmonds
Director/Photographer | Harmony Korin
Talents | Ni Ni, KAI, Delphi McNicol, Azu Nwogu & Jana Jonckheere
Stylist | Jonathan Kaye
Hair | Alex Brownsell
Makeup | Thomas de Kluyver and Gao Jian
Location | Amoeba Music Hollywood Store, Los Angeles
Music | "Dance Hall Days" by Wang Chung (Darren Costin, Nick Feldman & Jack Hues), © Kobalt Music Publishing Limited o/b/o Spirit Services Holdings, S.à.r.l., (P) Courtesy of Chong Music, By arrangement with Spirit Music Group
---