Two Icons Ride Together as Part of Gucci's 100th Anniversary Celebration
As part of the house's 100th anniversary celebration, Gucci has come together for an unexpected partnership with Mattel, creator of the legendary Hot Wheels line of toy cars. The result of the collaboration is the Hot Wheels x Gucci Cadillac Seville.
While Gucci is no stranger to unique collaborations, the Gucci-branded Seville model is actually not without precedent: in the late 70's and early 80's, General Motors did indeed sell a (real, functional, and actual-sized) Cadillac Seville designed by the house's then-creative director Aldo Gucci. Introduced on the 1978 Cadillac Seville, the Gucci package was intended to add legendary Italian styling to the Detroit luxury automobile. The cars offered discerning drivers a vinyl top covering only the "C-pillar" and featured the interlocking double "G" crest, a gold Gucci hood ornament, gold Gucci emblems on the wheels, front fenders and a C-pillar and Gucci's Web stripes across the rear trunk.
This epic and unexpected collaboration between Gucci and Hot Wheels reinforces that toys are a canvas that reflect pop culture, fashion and design. We are thrilled to celebrate and honor Gucci's incredible 100th milestone with an artistic take on a limited-edition Hot Wheels reinforcing the significance of Toys as Art.

– Richard Dickson, President and Chief Operating Officer of Mattel
Today's Hot Wheel 1:64 scale model is a faithful recreation of the 1982 edition. Creating a statement in the fashion world today just as it did decades ago, the 1982 Cadillac Seville plays into the current 80's and 90's Radwood custom car movement expanding across the globe. Outfitted in the classic Gucci logo and iconic interlocking GG pattern, the 1:6th scale interior features details authentic to the life-size vehicles, such as gold piping on the seats. Featuring packaging designed and produced by Gucci, the vehicle comes in a sleek display case.
Starting October 18th, the Hot Wheels x Gucci 1982 Cadillac Seville will be available on MattelCreations.com and Gucci.com, and rolling into select Gucci stores in New York, Beijing, Seoul, and Tokyo, as well as in ephemeral locations such as the Gucci Cartoleria in Milan and the Gucci Circolo in London, Berlin, and Milan.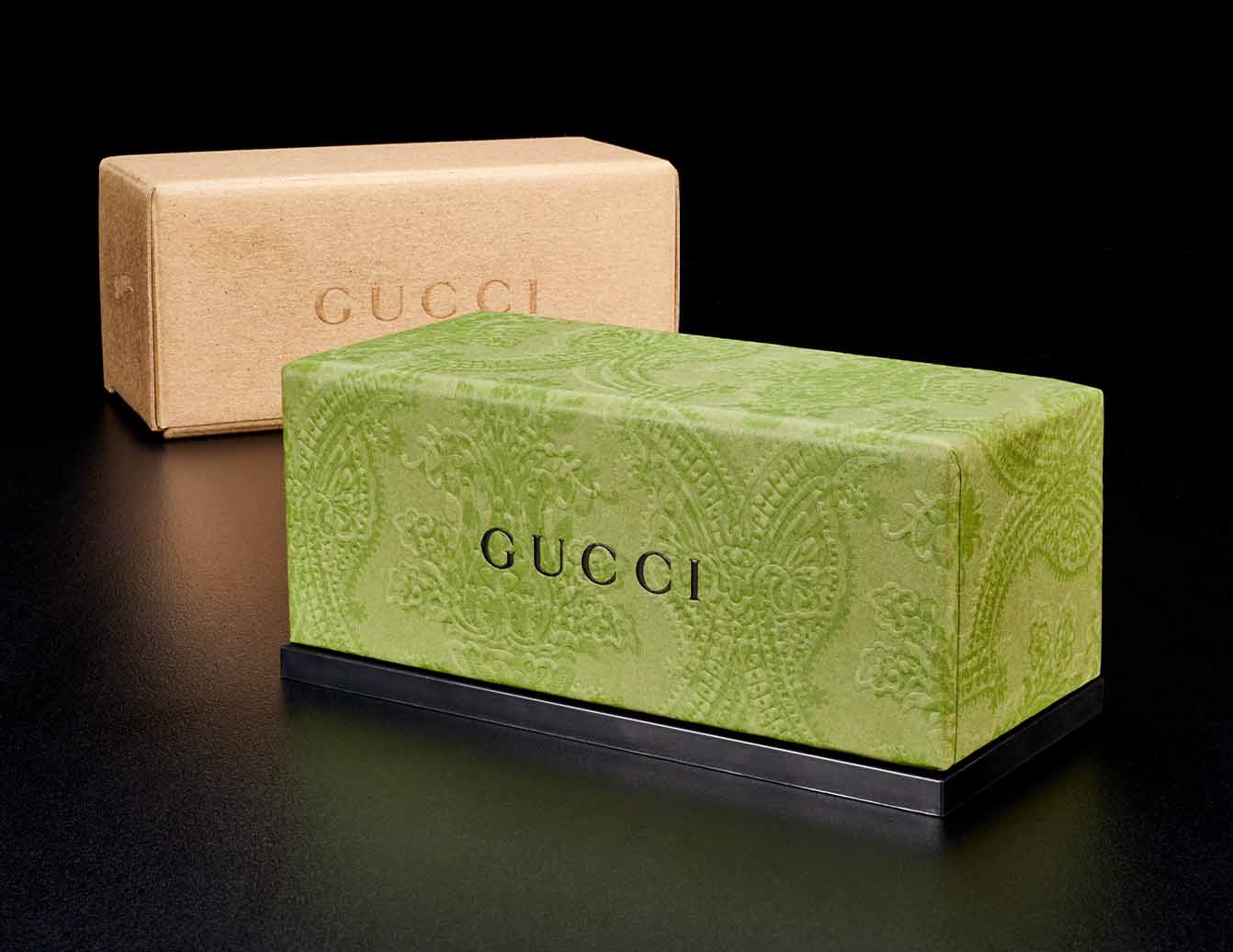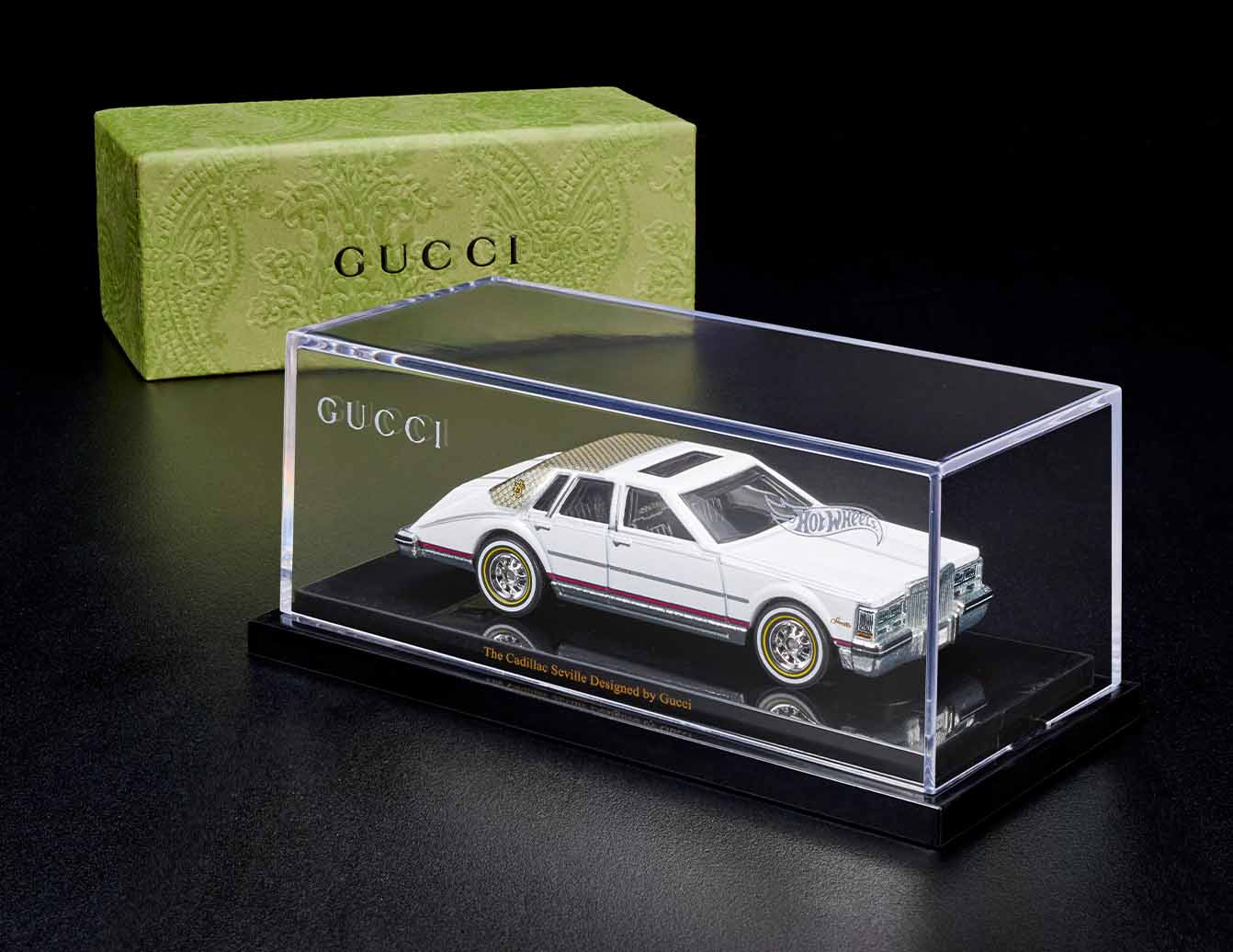 ---