---
Gucci's Fall 2020 campaign is a vital celebration of beautiful weirdos.
Alessandro Michele consummates his "The Ritual" project with this campaign. Inspired by stay-at-home restrictions rather than limited by them, Michele sent pieces of his collections to friends and collaborators, inviting them to honestly capture themselves in their own space.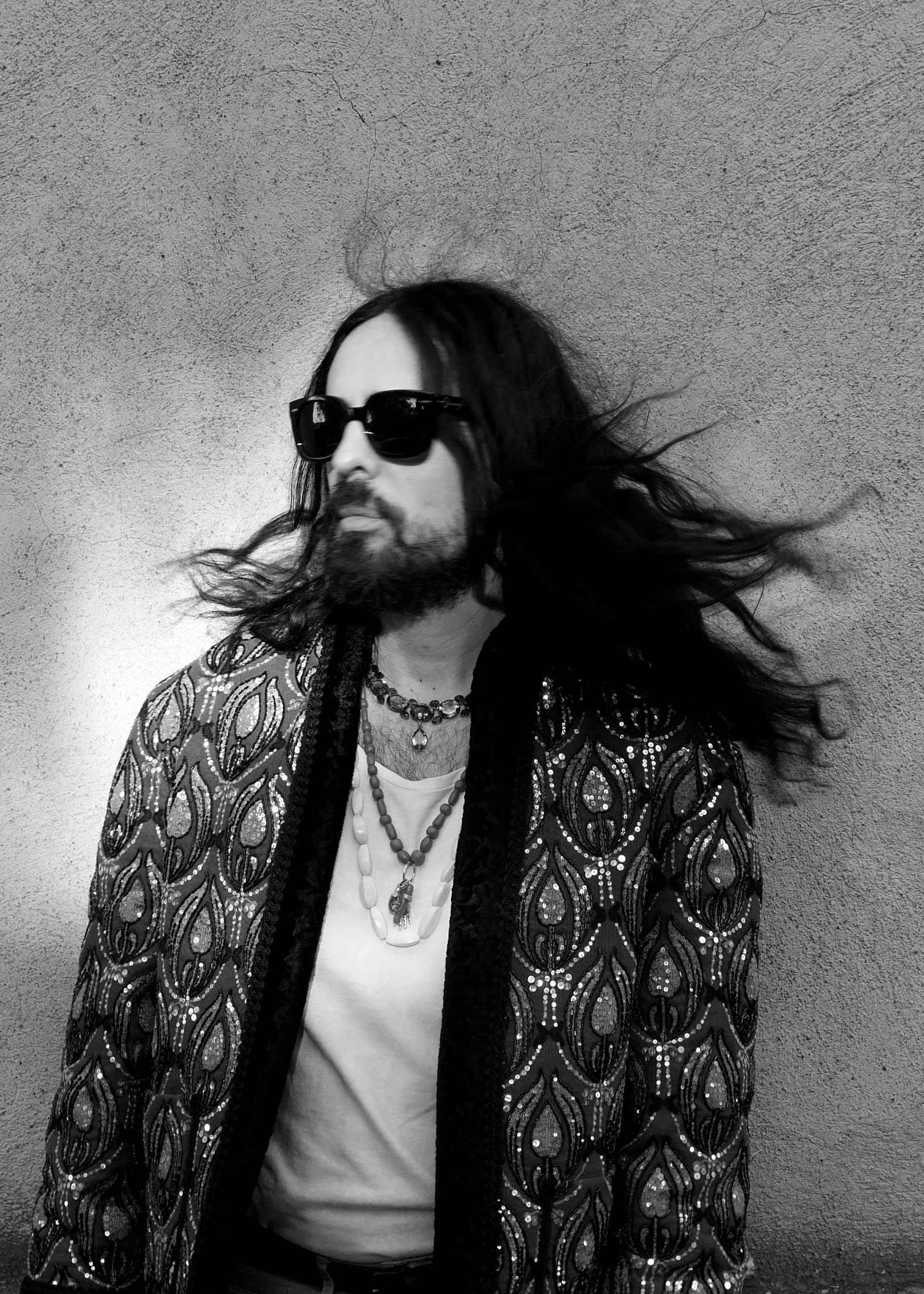 I decided to let the clothes travel towards the houses of the cast of models – the characters that have embodied my stories for years; individuals I chose precisely, over time, for their uniqueness that usually brings my campaigns to life. I asked them to represent the idea they have of themselves, to go public with it, shaping the poetry that accompanies them. I encouraged them to play, improvising with their life.

– Alessandro Michele, Gucci Creative Director
The resulting series of images is an alchemical burst of color and life. The creative freedom transforms the home into a personal creative laboratory, whose inhabitants are free to have fun and experiment using their imagination: they acted as photographers and storytellers, producers and scenographers. The different formats echo the array of tools used, ranging from disposable cameras to camera phones, adding to the variety of results and telling of individual decisions about how the protagonists wish to be seen. The images feel deeply personal and candid, reflecting the creative sense of self that can only be realized in one's own space.
We see the Gucci community go about their lives: knitting, gardening, sunbathing, brushing teeth, hanging out on the roof of a building, jumping off a bed, with pets, playing instruments. The cast brings a sense of experimentation and playfulness, a love of the idiosyncratic and weird, that makes these activities feel imbued with expression and personality. Though the scenarios are every day, the images are anything but, showing how Gucci's magical romanticism inspires a peculiar, emotional, dreamlike quality. Amazingly, there is a certain aesthetic consistency running through all of the imagery – even from afar, Alessandro Michele makes us wonder whether this whole world might be Gucci.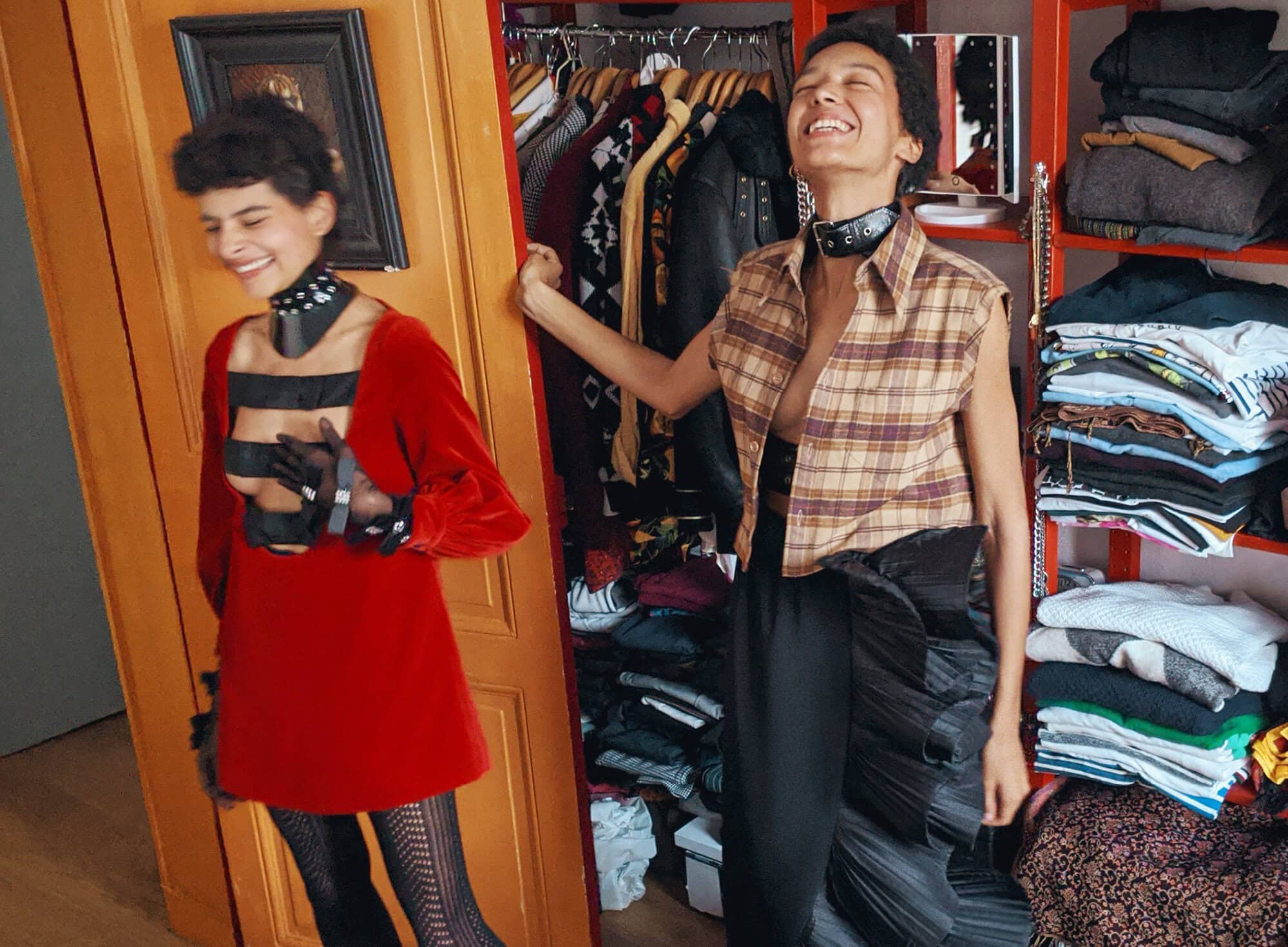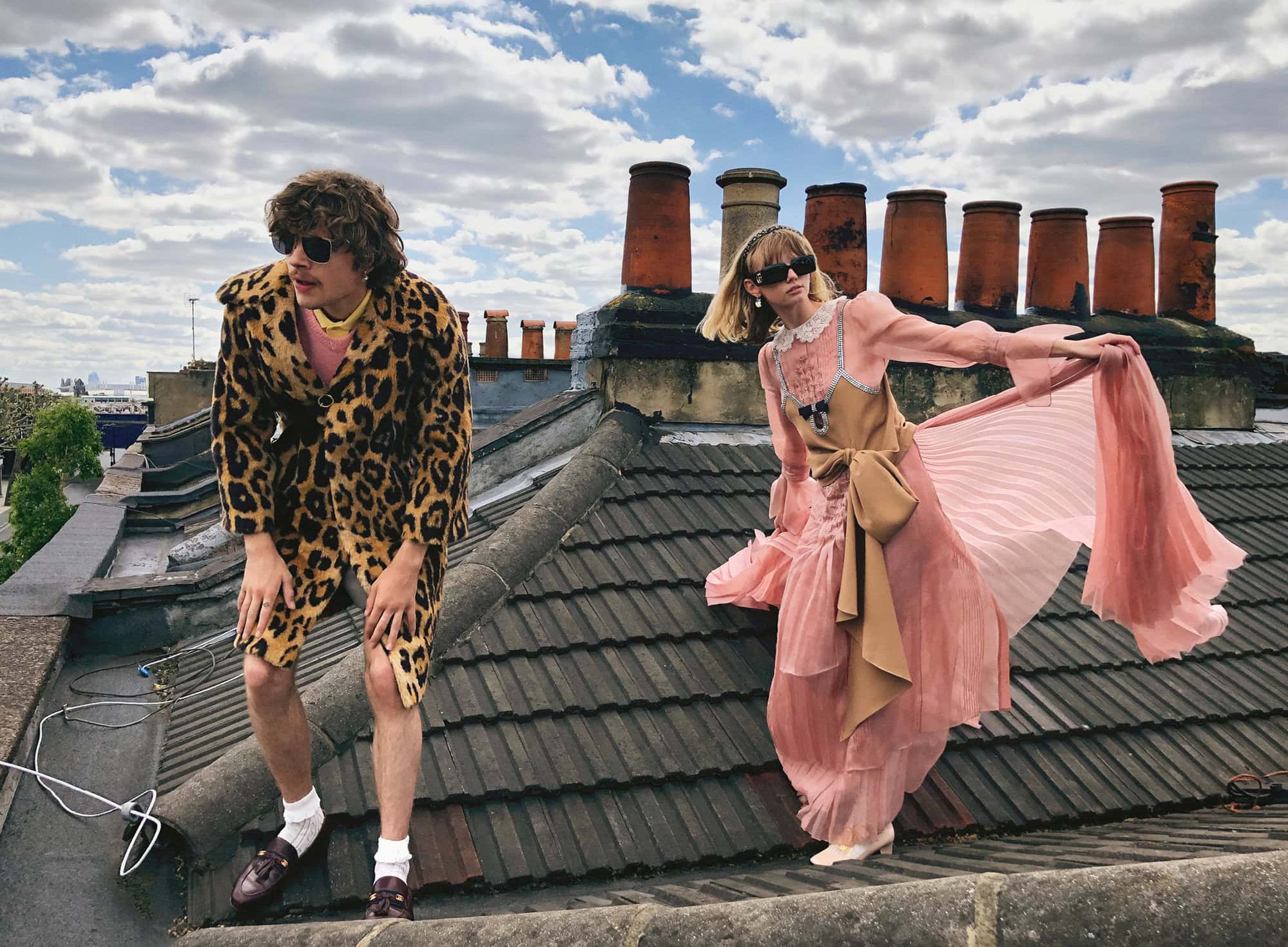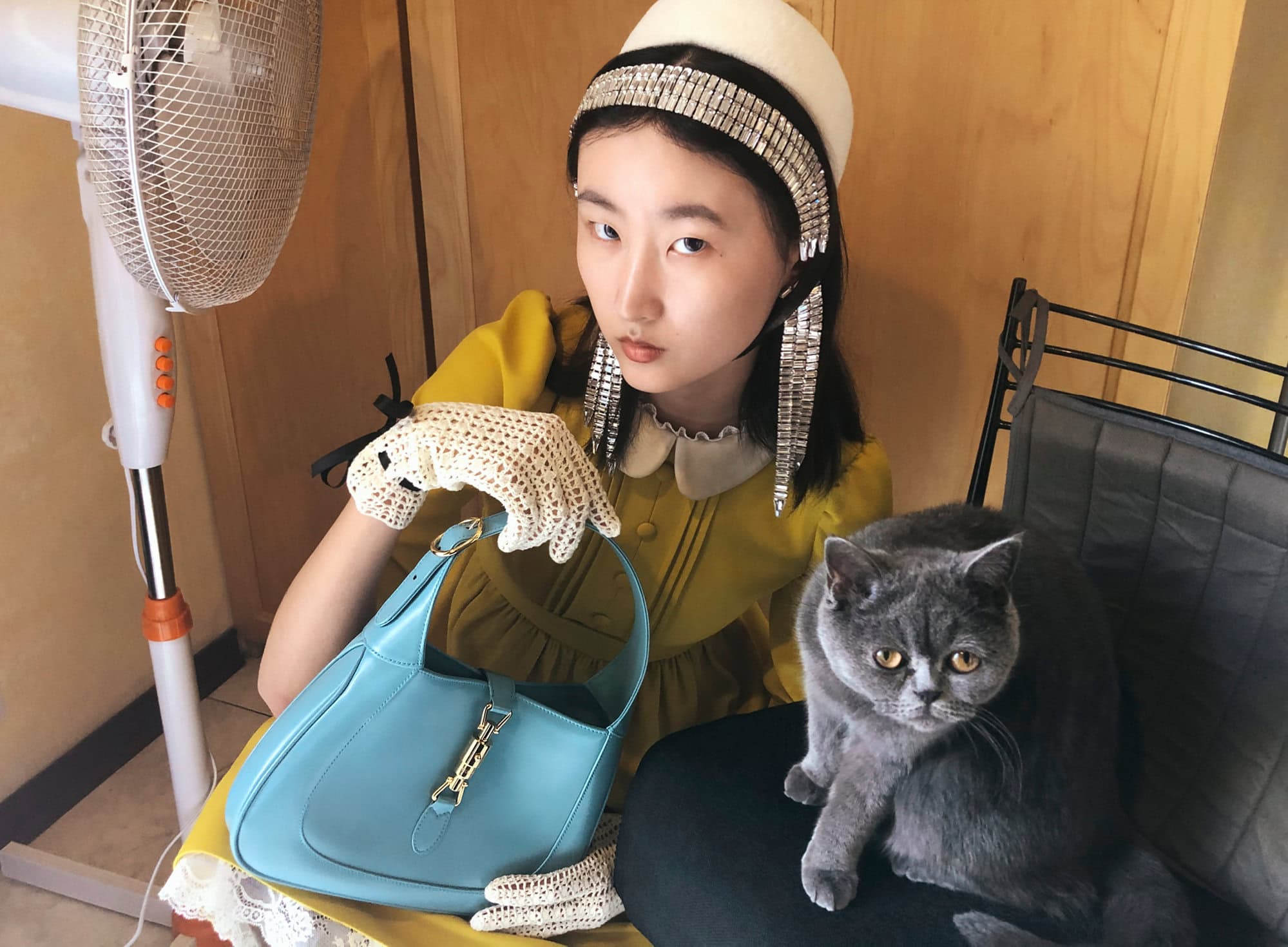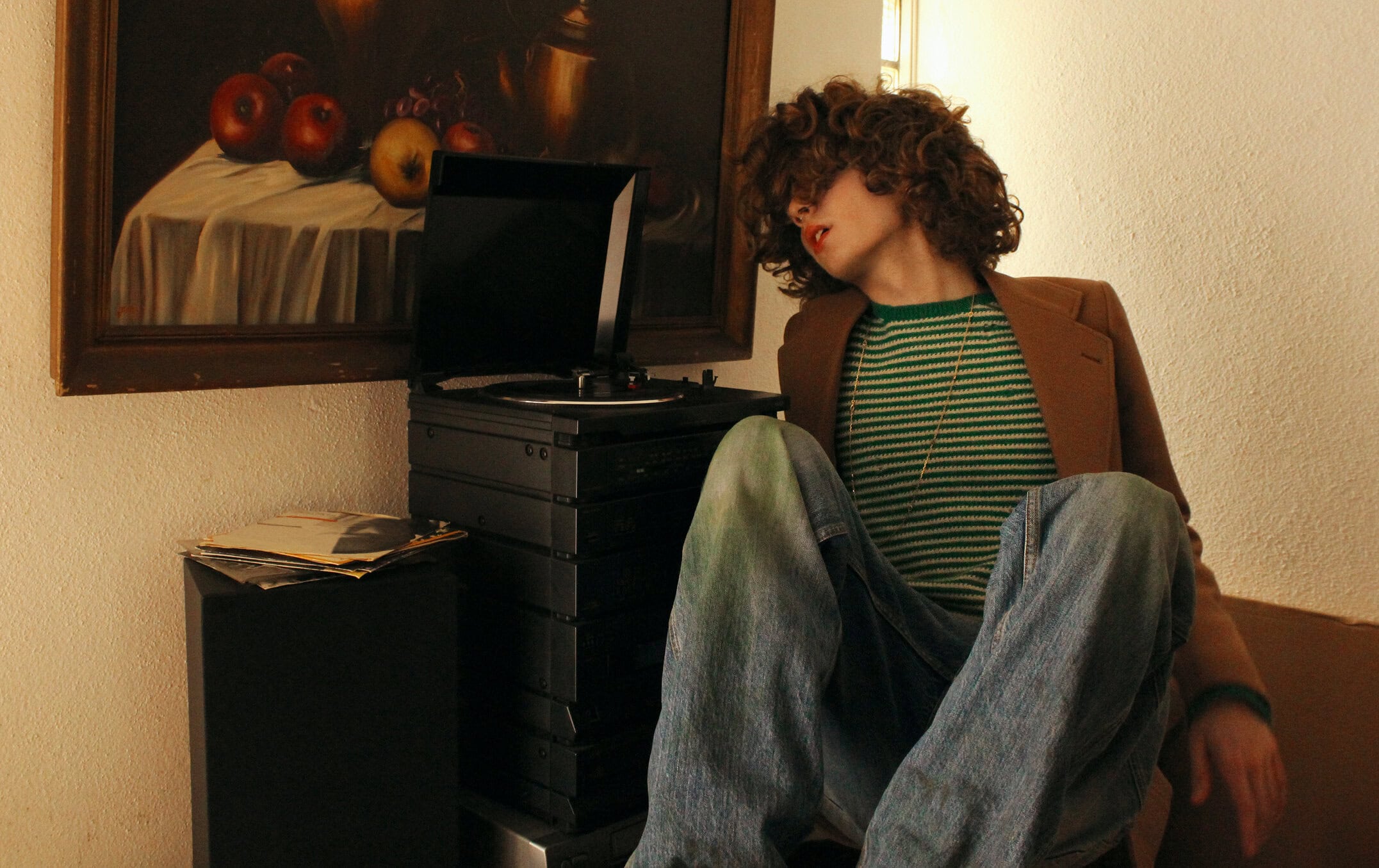 Gucci Creative Director | Alessandro Michele
Agency | Simmonds ltd.
Creative Director | Christopher Simmonds
Photographers | Photographed by the Talents
Talents | Amanda Ljunggren, Cao Ruopu, Delphi McNicol, Dwight Hoogendijk, Eya Mariam, Florian Witte, Gustave Khaghani, Hannah Vincent, Jana Jonckheere, Lamine Lo, Li Shirui, Molibo Sow, Otto Zinsou, Talib Jamal, & Vaquel Tyies
Hair/Makeup | The Models
Music | "Alright" Supergrass (Gareth Coombes, Daniel Goffey, Michael Quinn) © 1995 EMI Music Publishing Italia Srl on behalf of EMI Music Publishing LTD (P) 1995 The Echo Label Limited, a BMG Company, courtesy of BMG Rights Management (Italy)
---