Review of Gucci Valigeria Fall 2022 Ad Campaign by Creative Director Alessandro Michele, Art Director Christopher Simmonds, and Photographer Glen Luchford and talent Ryan Gosling
Ryan Gosling embodies Gucci's spirit of adventure in a new campaign for the house's Savoy luggage collection. The dreamy campaign was directed and shot by Glen Luchford, with art direction from Christopher Simmonds.
Travel (and the luggage that accompanies it) is at the heart of Gucci's origin story: it was while working at the Savoy Hotel in London when Guccio Gucci came into contact with the world of society, international travel, and the eclectic and inspiring personalities who embody its spirit. Upon his return to Florence, Gucci launched the atelier with his range of bespoke suitcases, trunks, travel cases, and hat boxes. Gucci's Savoy collection highlights this heritage, while in the new campaign Gosling embodies the metaphysical spirit of travel it inspires.
Luchford's lens sees Hollywood's mysteriously cool main man embark on a cosmic journey that blends aesthetics of vintage Americana, cosmopolitan Gucci style, and multidimensional magic. Rather than follow a familiarly linear travel narrative, the story weaves between dream and reality, deploying movie magic to allow the slickly suited rambler to step between physical locations via the doorway of his Gucci suitcase. A soundtrack courtesy of Heart's 1975 hit "Magic Man" perfectly fits the character and atmosphere.
Travel for Gucci was never purely physical. I wanted the advertising campaign to recount a situationist dimension where the protagonist traverses a "non-place" that is first and foremost a mental place, the same as those who, in the past and present, choose Gucci because they grasp the significance of creativity used to build imaginary places. And it is for this reason that a Gucci suitcase appears as a magical suitcase."

– Alessandro Michele, Gucci Creative Director
The accompanying still photographs find Gosling in moments of rest or transition at waypoints along his journey, surrounded by his seemingly infinite suitcases as he kicks back in a motel room or loading them up into the bed of his vintage truck.
Leveraging the talent of an excellently cast star into a dreamlike narrative of personal freedom and possibility, the campaign brings a magical glimmer to the spirit of travel that is unmistakably Gucci.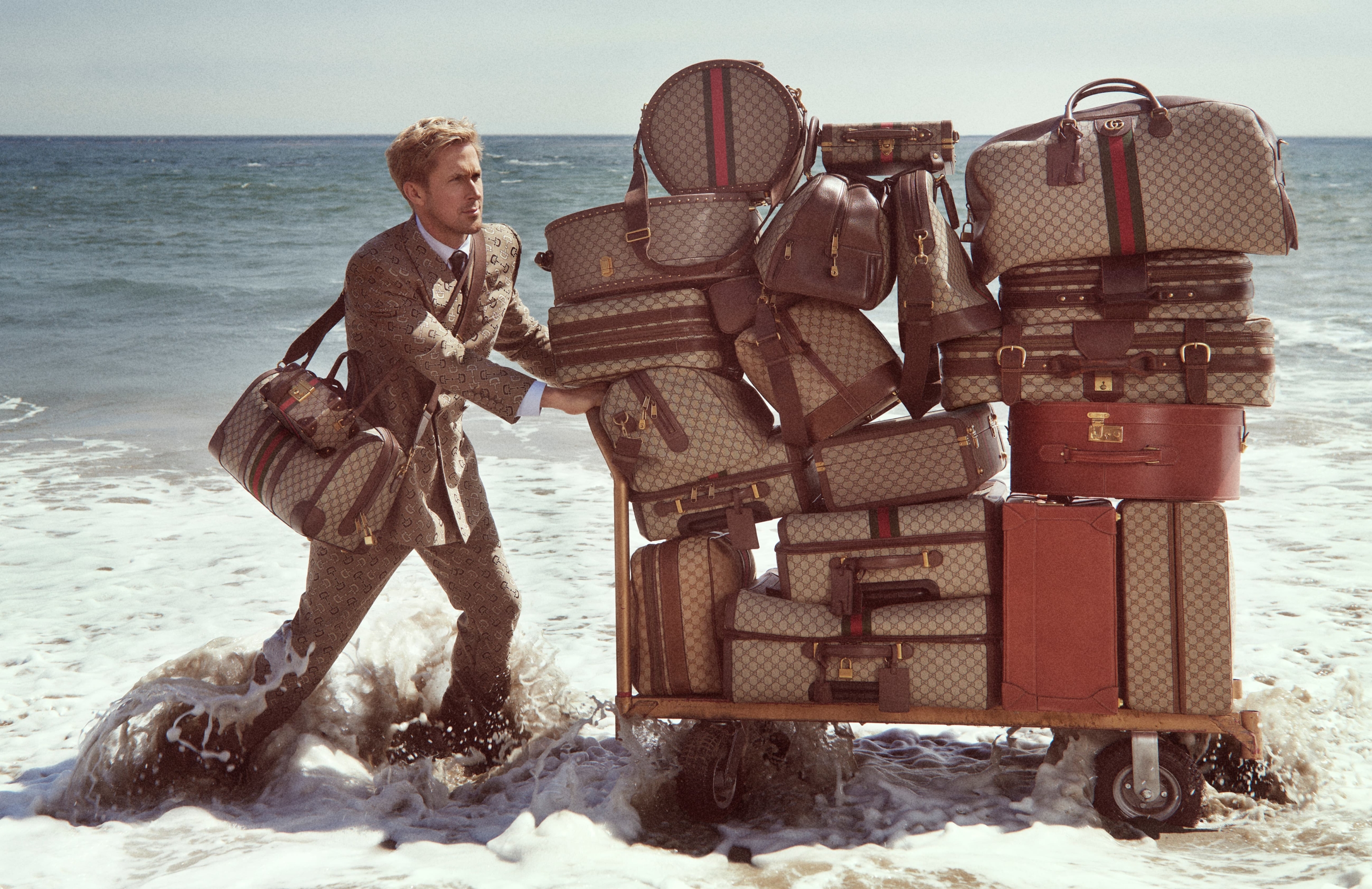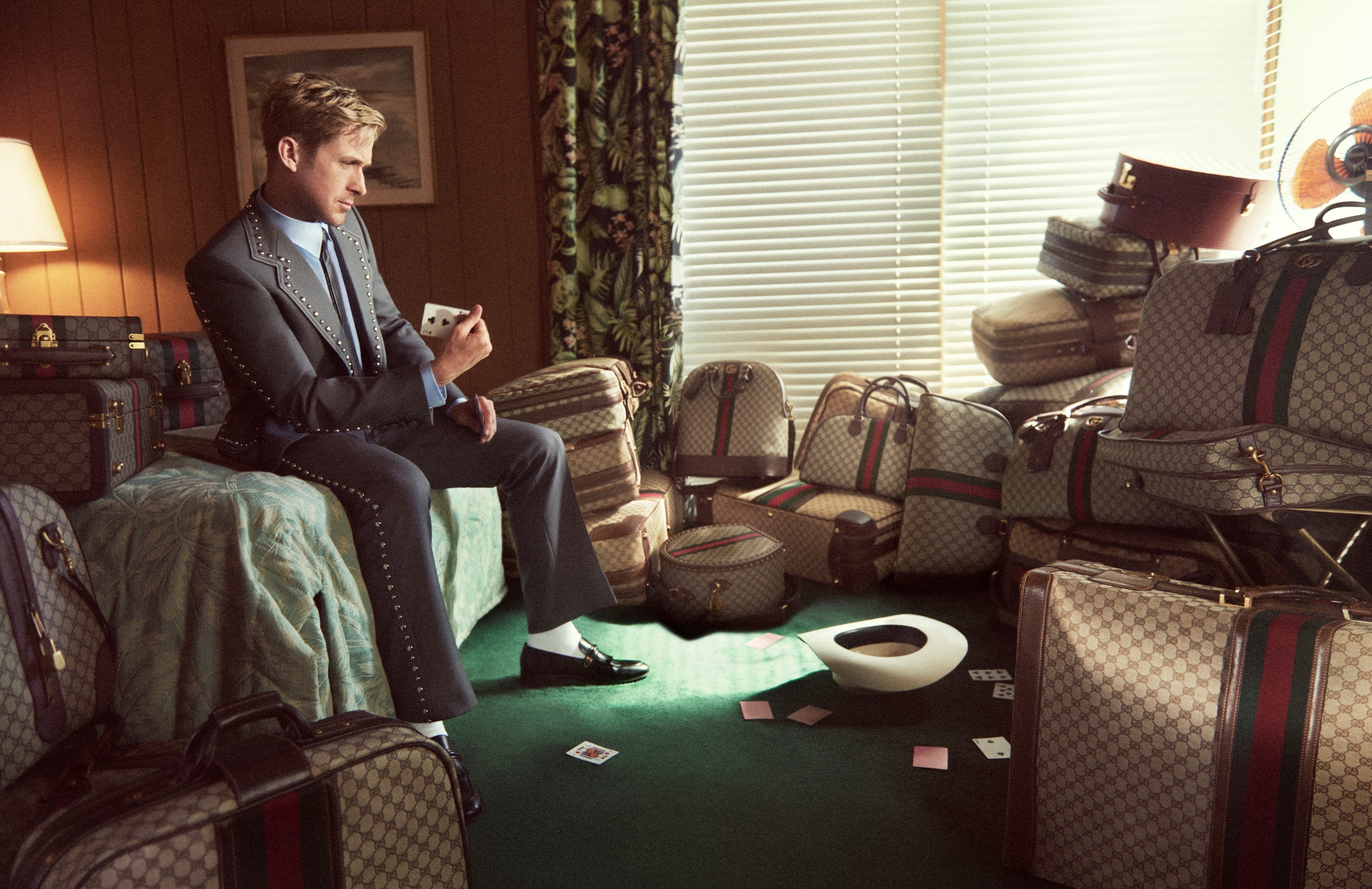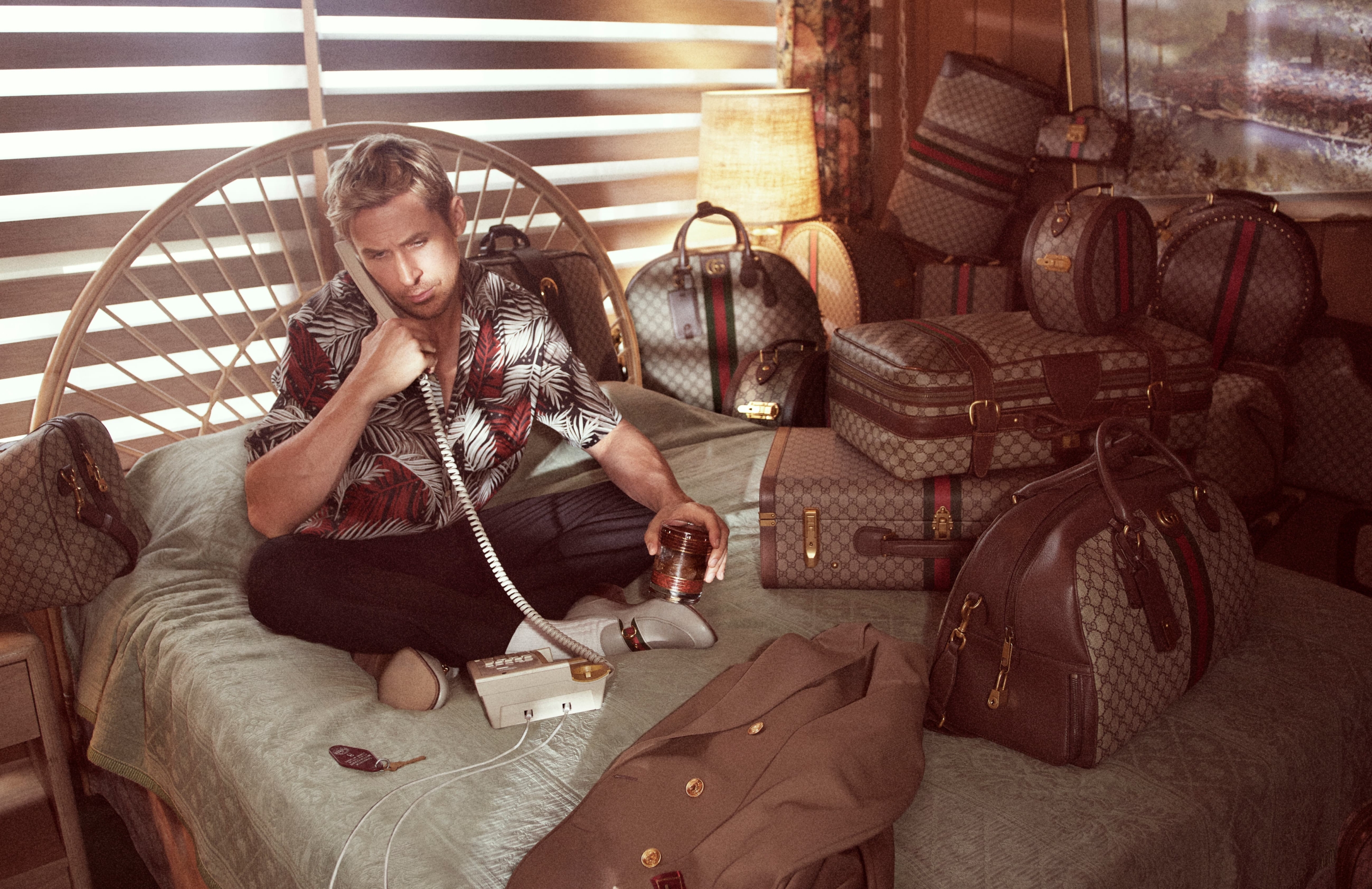 Gucci Creative Director | Alessandro Michele
Art Director | Christopher Simmonds
Photographer | Glen Luchford
Videographer | Glen Luchford
Talent | Ryan Gosling
Hair | Paul Hanlon
Makeup | Thomas De Kluyver
Music Credits | "Magic Man" by Heart
---