Review of Guest In Residence 'Ski Lodge' Winter 2022 Ad Campaign by Creative Director Gigi Hadid with Photographer Sean Thomas with models Yasmin Wijnaldum, Adamu Bulus
Gigi Hadid introduces Ski Lodge, the first ever collection of cold weather essentials of her knitwear brand, Guest in Residence.
Marrying performance with 100% cashmere, the collection is inspired by winter sports and ski resort life, which played an important role in Hadid's childhood as she spent a lot of her time in Aspen.
Paying homage to 70's and 80's traditional skiwear, Hadid sought to recreate classic utility ski silhouettes in cashmere, timeless pieces for the winter sport season. Pieces conceived and designed with functionality and versatility to durably stand the test of time.
Utilizing different crops and silhouettes, Hadid imagined being able to layer these pieces in various ways, as is essential in traditional skiwear. Hadid created her own rendition of fair isle patterns, developing their shapes and graphics in multiple jacquards and color schemes.
Hadid introduces her first graphic tee in 100% cashmere, inspired by vintage ski resort poster art to add trans-seasonal pieces that can be worn year round. Other signature design details are contrast color blocking and striping along with knits that emulate quilting and flannel. Certain pieces can function as separates or can be attached together for a full set, while others combine Hadid's bold take on colors in classic silhouettes.
From playfully big proportions on collars and sleeves to vibrant colors on traditional basket weave stitches, these pieces are about warmth and coziness with a new, spirited point of view. For a final touch of artisanal craft, Hadid added a hand-whip stitch as a finishing detail seen throughout the pieces.
Ski Lodgeis the latest iteration of Guest in Residence's capsule collections. Capsules are theme-driven collections exploring more nuanced designs and compositions.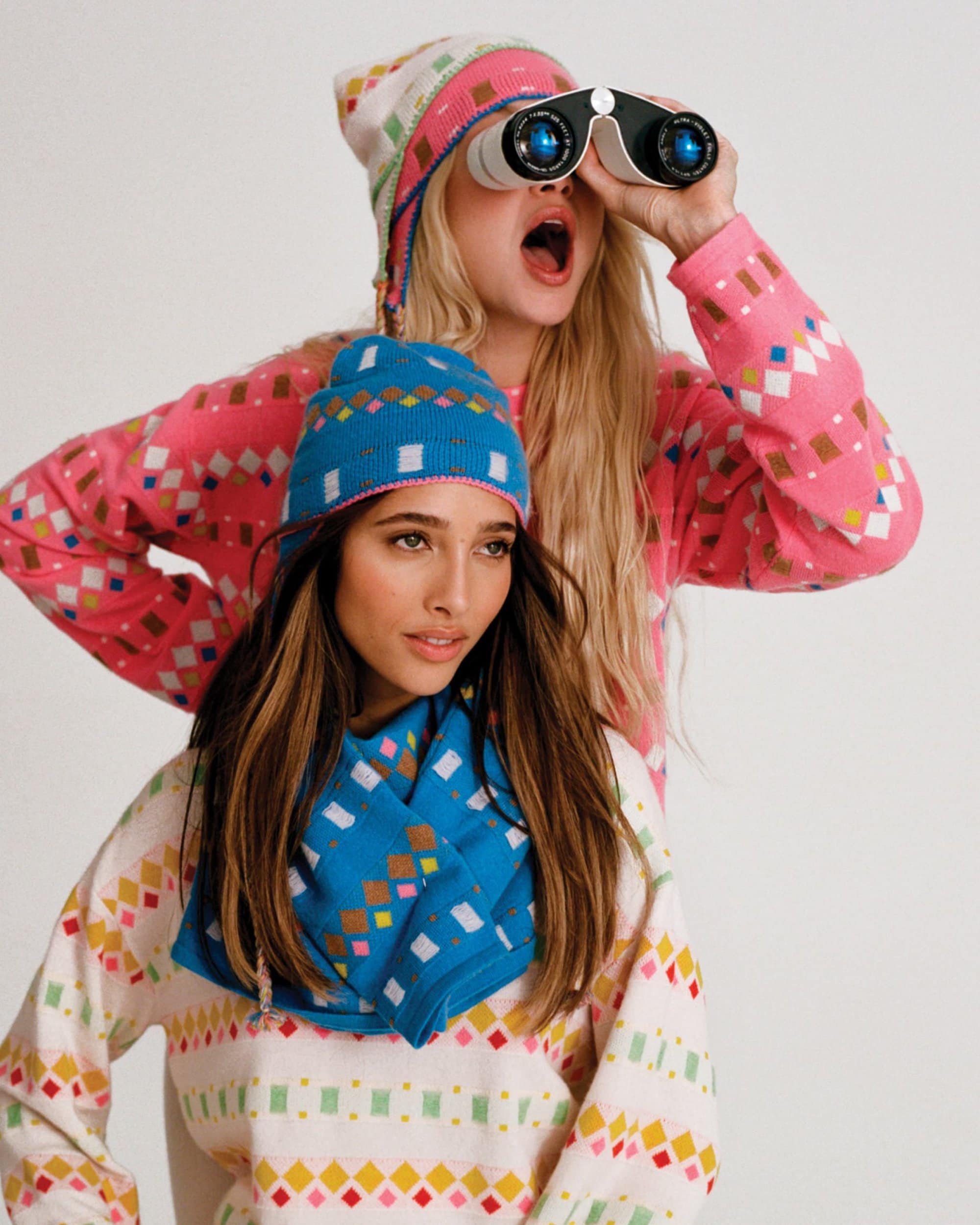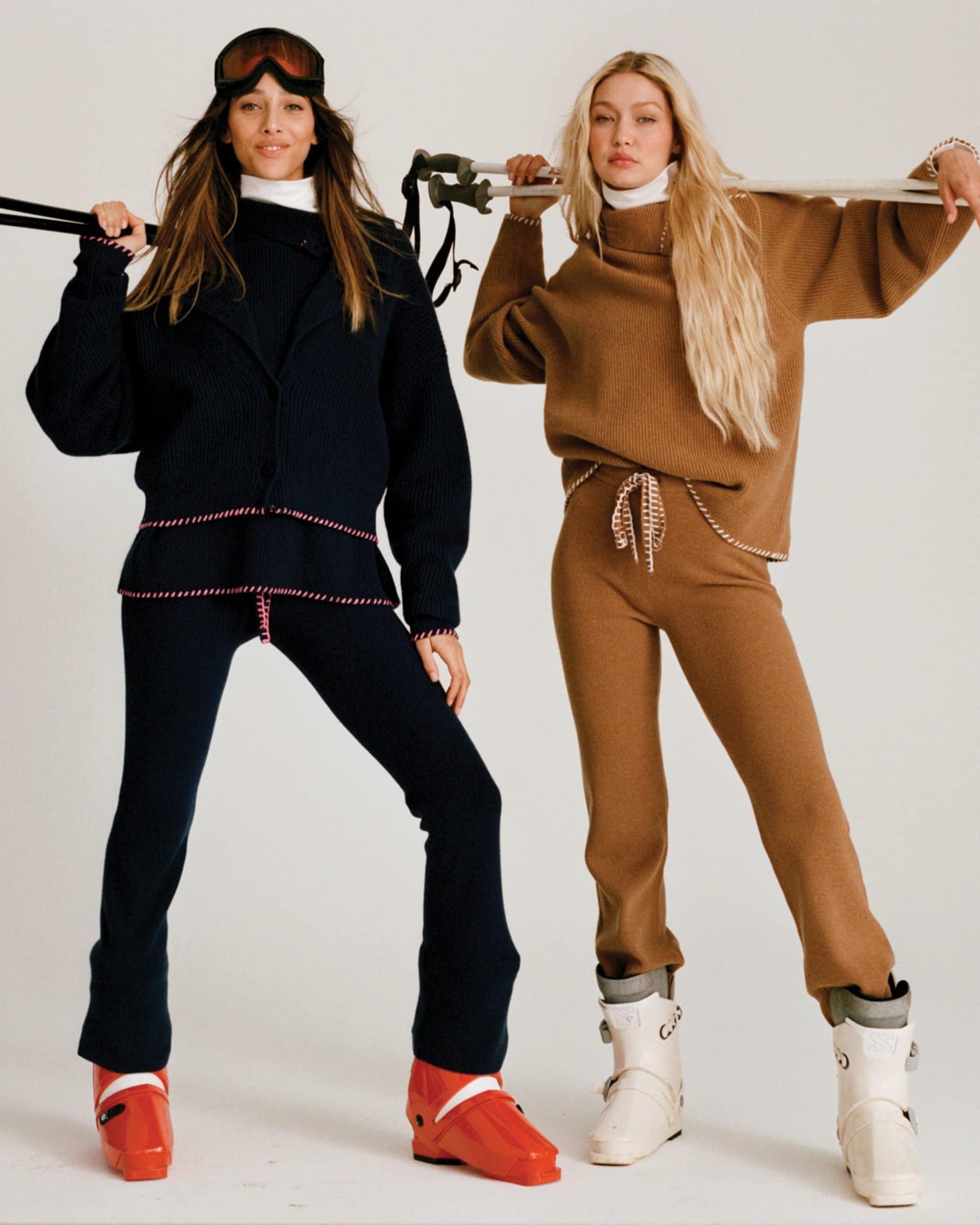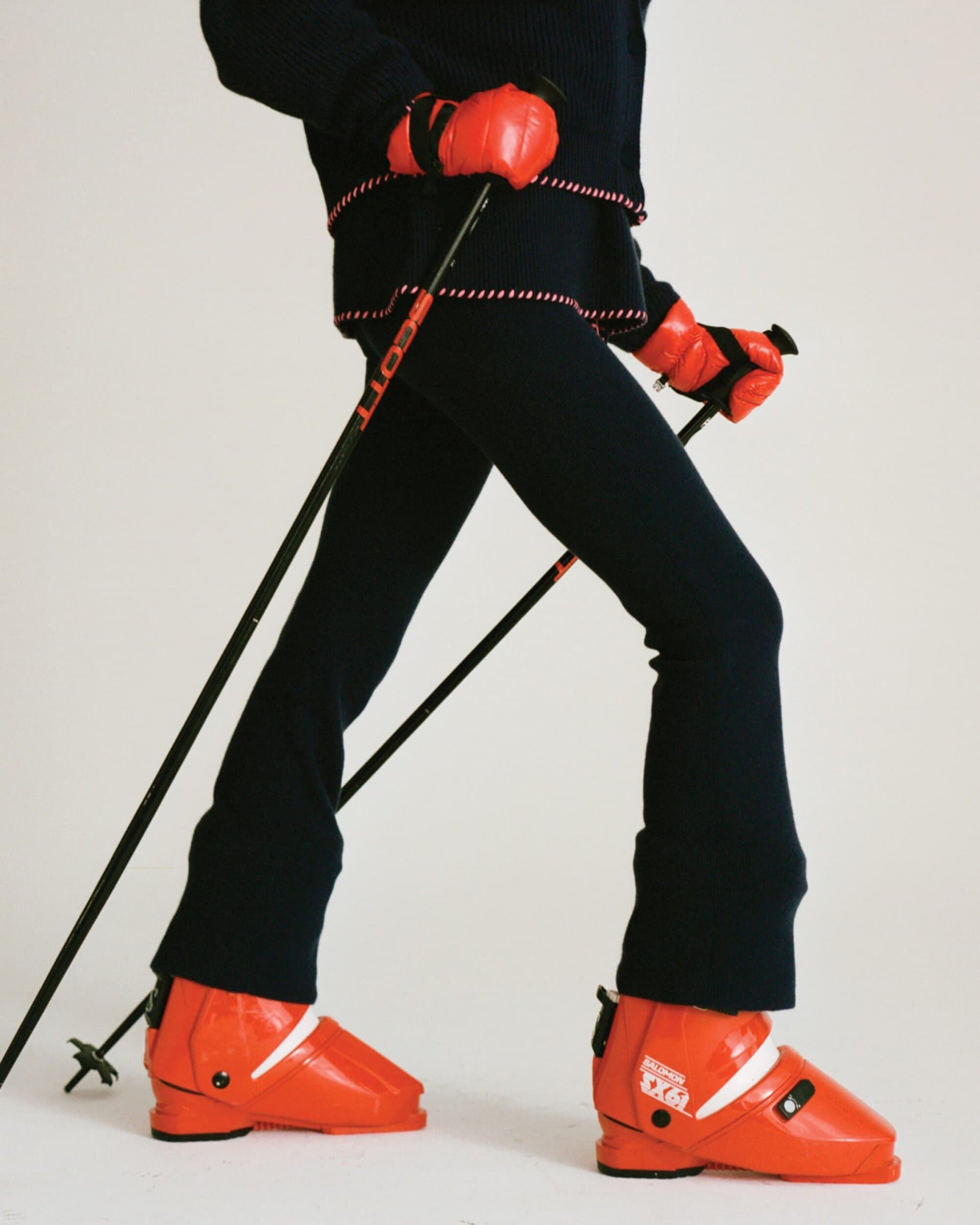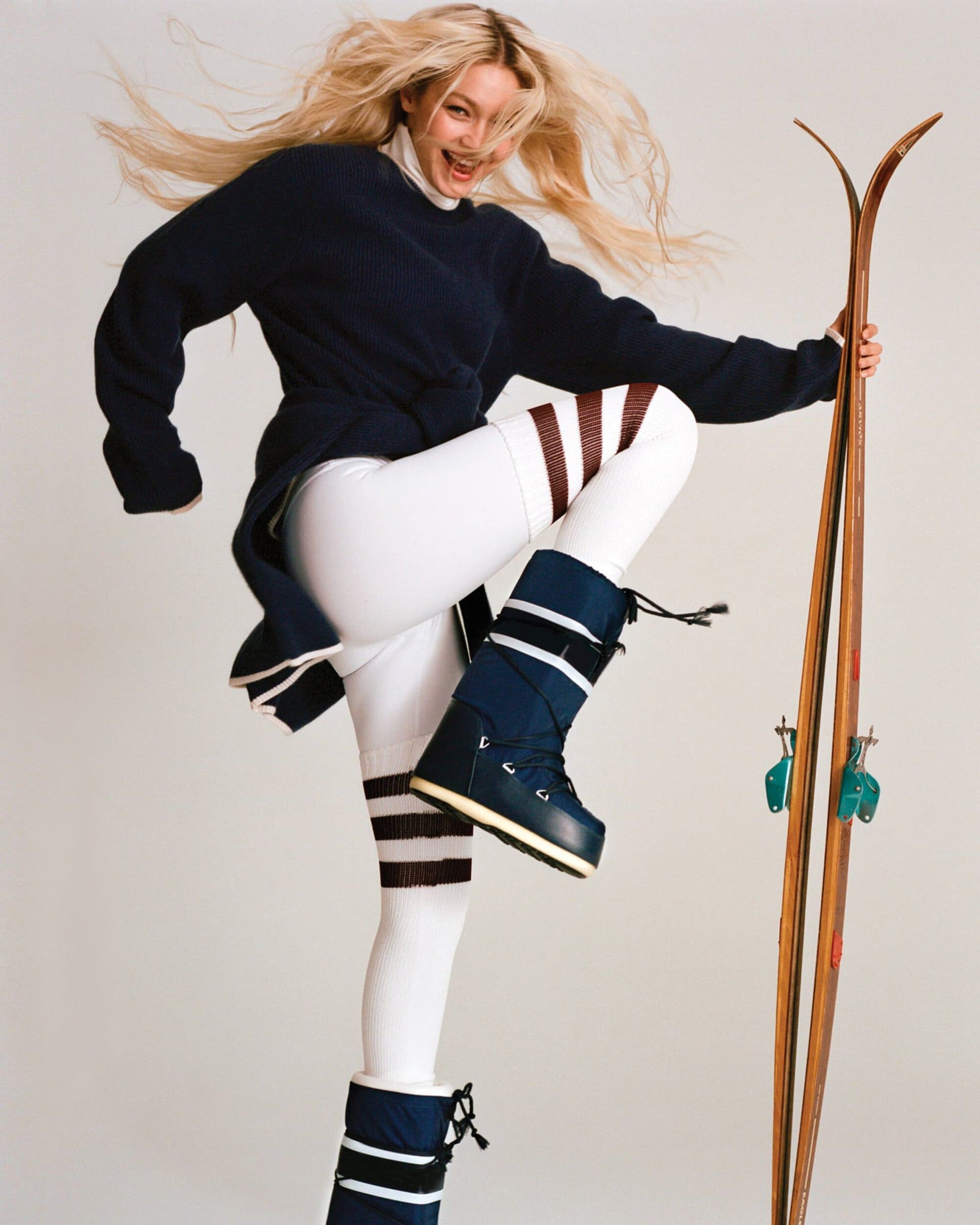 Creative Director | Gigi Hadid
Art Director | Julia Wagner
Photographer | Sean Thomas
Models | Yasmin Wijnaldum, Adamu Bulus
Stylist | Max Ortega
Hair | Laura Polko
Makeup | Jamal Scott
Casting Director | Piergiorgio Del Moro


---