---
BY MARK HOOPER
With the marketing landscape shifting daily, the ability to editorialize a brand's message has never been more important. What can we learn from some of the best inhouse zines in the business… and what will they do next?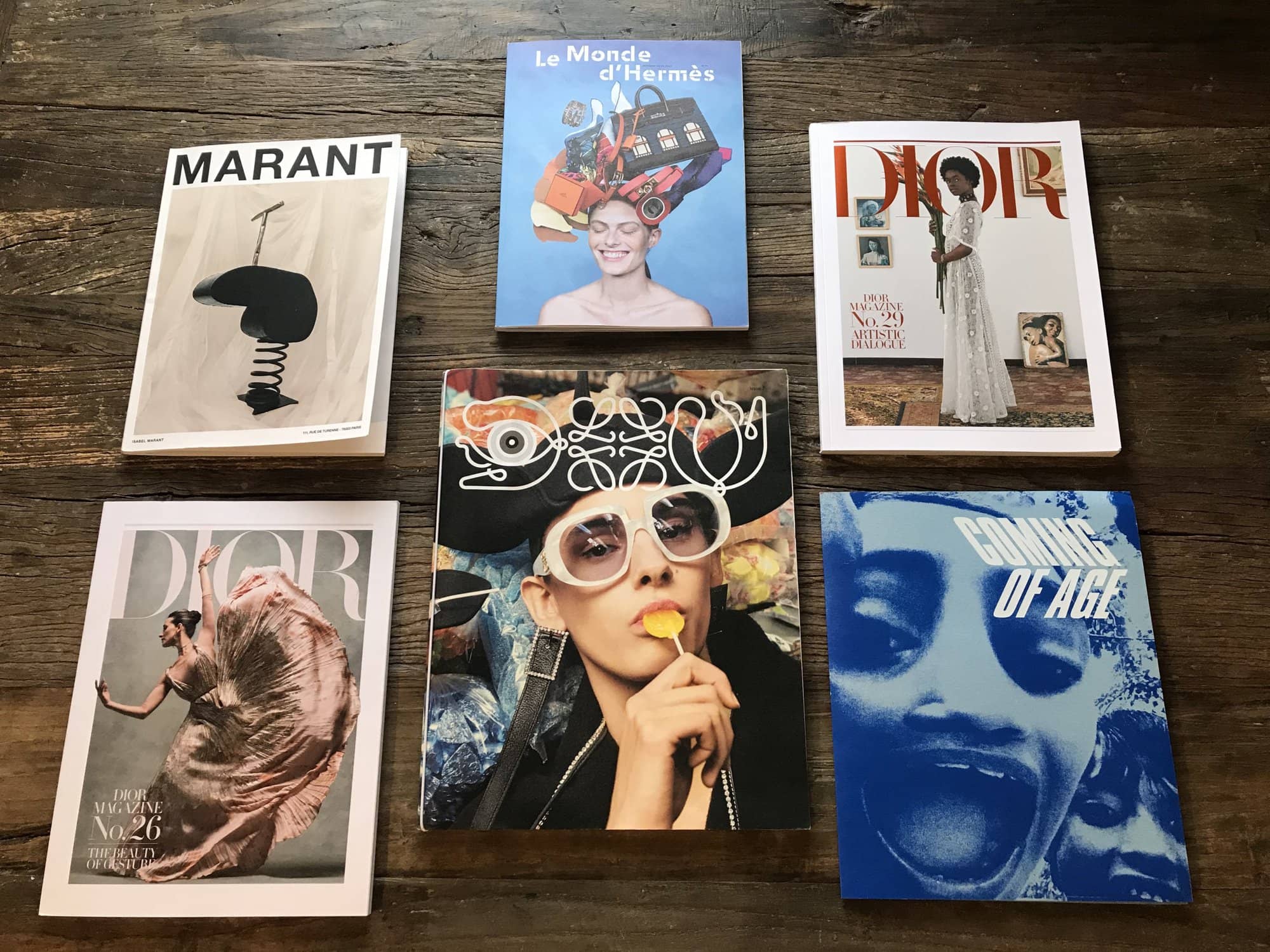 It wasn't so long ago that editorial and advertising departments in magazines would barely talk to each other (the former even referring to the latter as 'the sabotage department', such was the disdain for commercial realities amongst some creatives). While the idea and execution of the 'advertorial' has evolved to become something to be celebrated in its own right rather than merely flicked over, the rise in 'customer magazines' has seen some genuinely groundbreaking moments in publishing. As we have seen in the last several weeks, brands have further been called upon as the center of their communities. Digital channels have helped brands to further own their message through self-publishing – and, as the gates open, those brands may be wise to plan the next evolution of their community engagement – through the direct route of communication that the zines model offers.
Increasingly, luxury brands have sought to control the means of distributing their message: employing storytellers from an editorial background to help them to finesse their communications. Often, this means selling the 'why' as well as the 'what' – that is to say, rather than merely producing a brochure or catalogue containing their new season's products, they look to articulate their ethos and inspiration – to explain what the brand represents as well as what it produces.
In recent years, we have seen some prime examples of the inhouse zine. Witness Marant Magazine, in which Isabel Marant introduces her new looks while interviewing the people who inspire her.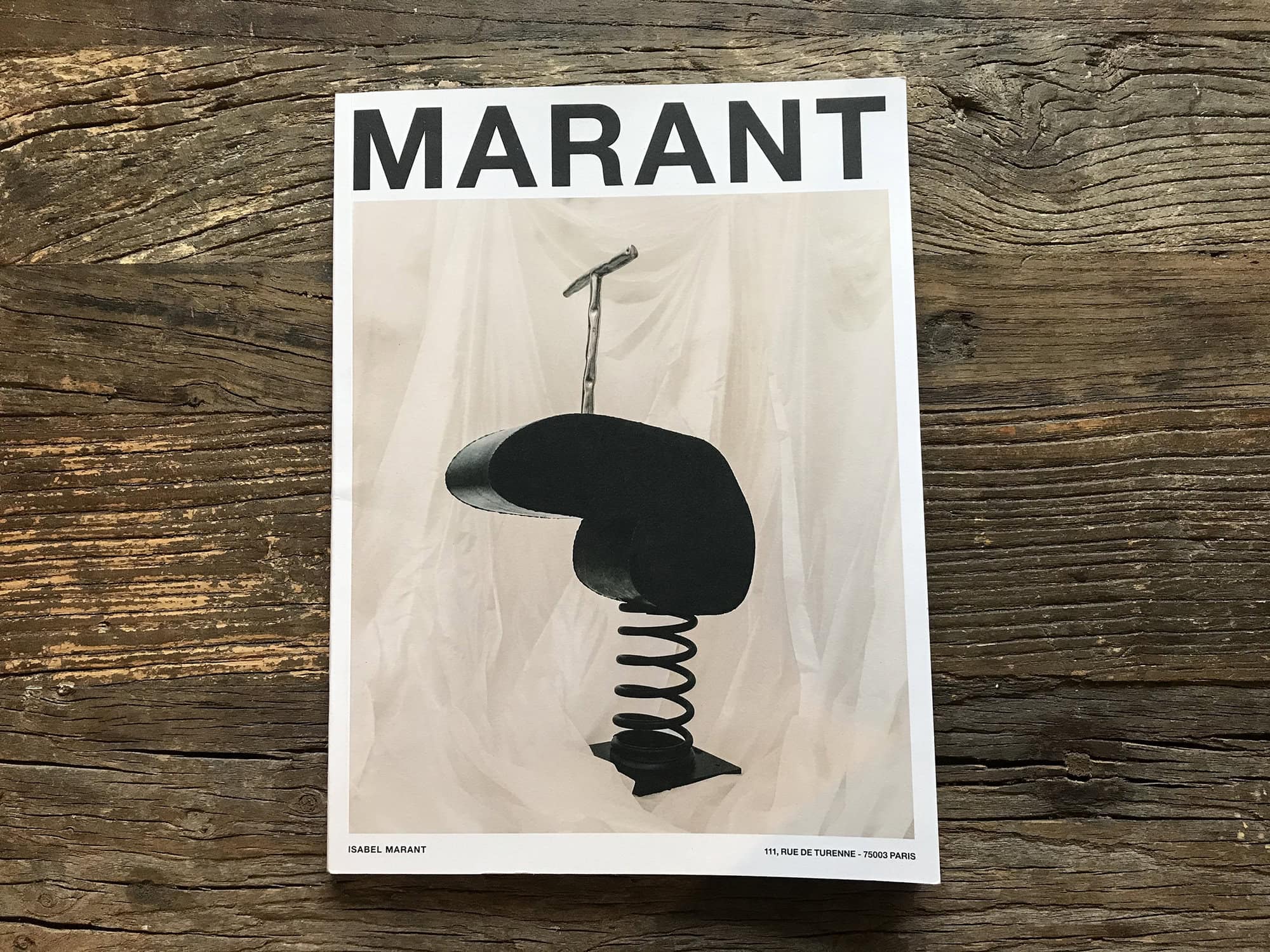 Or Virgil Abloh's limited-edition Coming of Age zine, published to accompany his curated group exhibition of the same name that centered around the subject of male youth ('a diverse and complex look at boyhood that traverses class, social economics, subcultures, isolation, and camaraderie, focusing on those formative years of youth and optimism'). The Limited addition issue was distributed at his Louis Vuitton Men's show.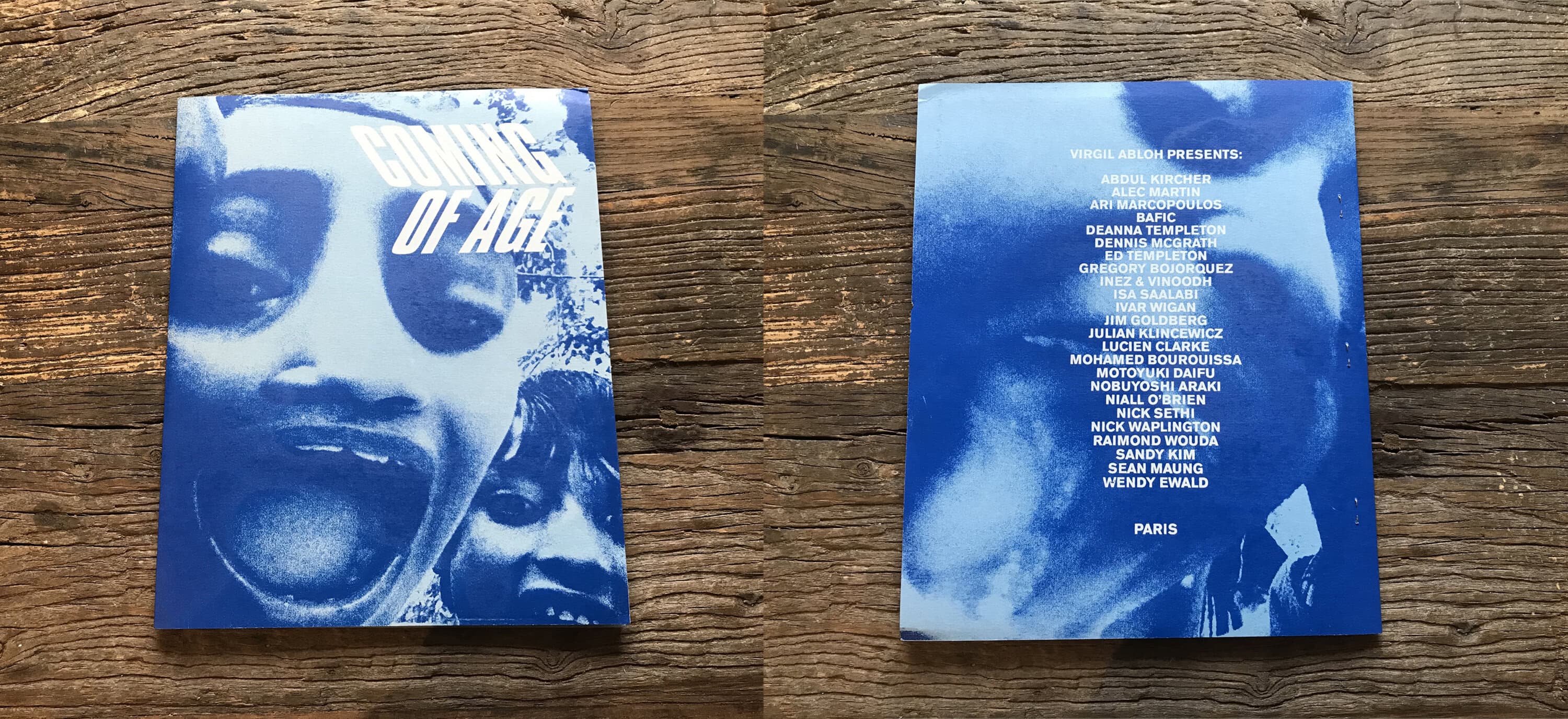 Dior Magazine – and the online Dior Mag (https://www.dior.com/diormag/en_gb), with in-depth content including a video of Peter Philips, Creative and Image Director of Dior Makeup, discussing the importance of the color red to Christian Dior. The publication is currently in its 30th issue art directed by Fabien Baron with Olivier Bialobos serving as Publisher.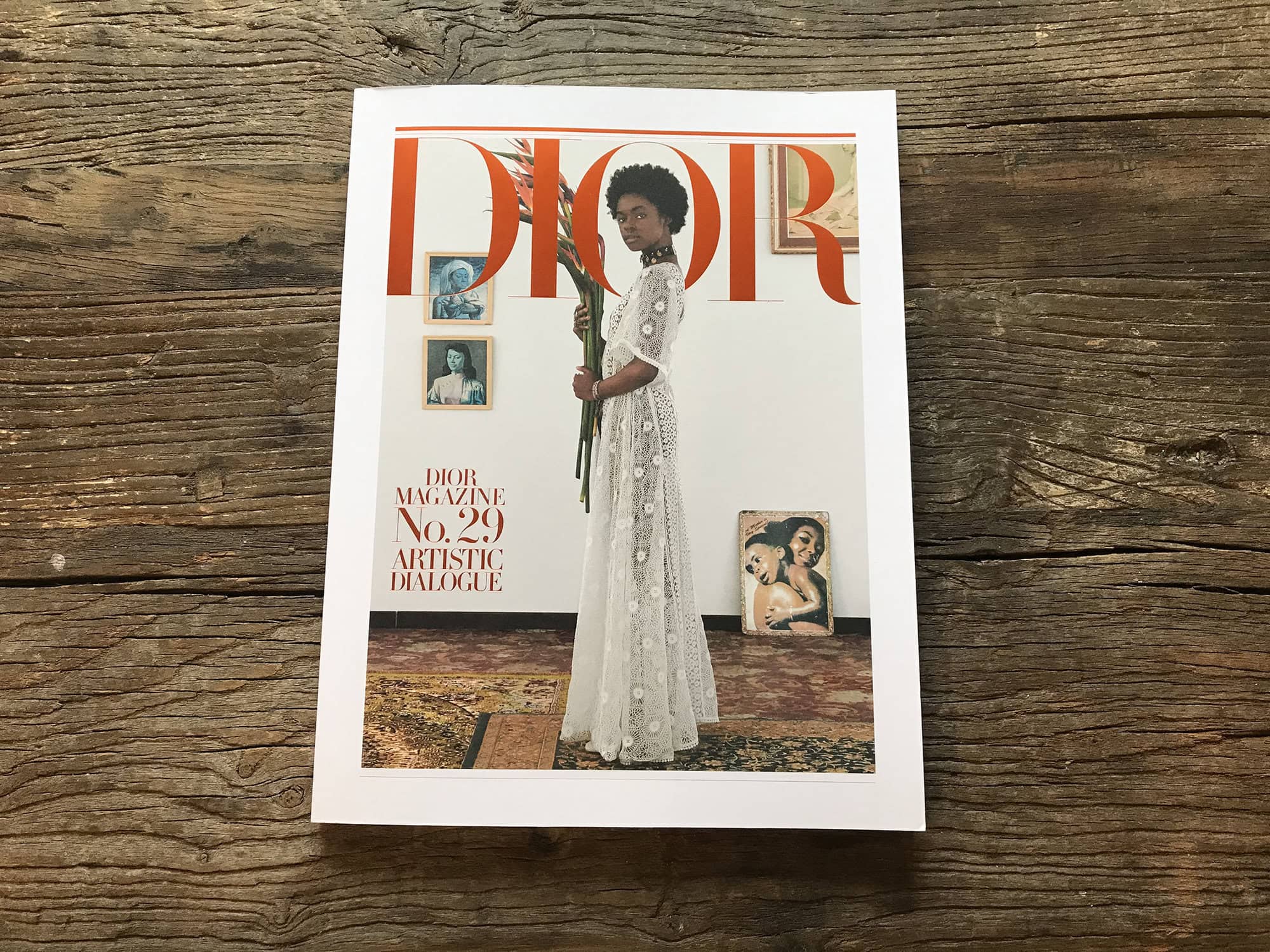 This raises an intriguing question: in the wake of the global shutdown, how will we see the trend for editorialised marketing respond? Will we continue to see print publications delivered to the homes of subscribed customers? Or will digital communications start to reflect the values and indulgence of print? A short-term could be to follow the lead of Loewe's Publication – which they have made available to download via iTunes (https://www.loewe.com/eur/en/ss18-women).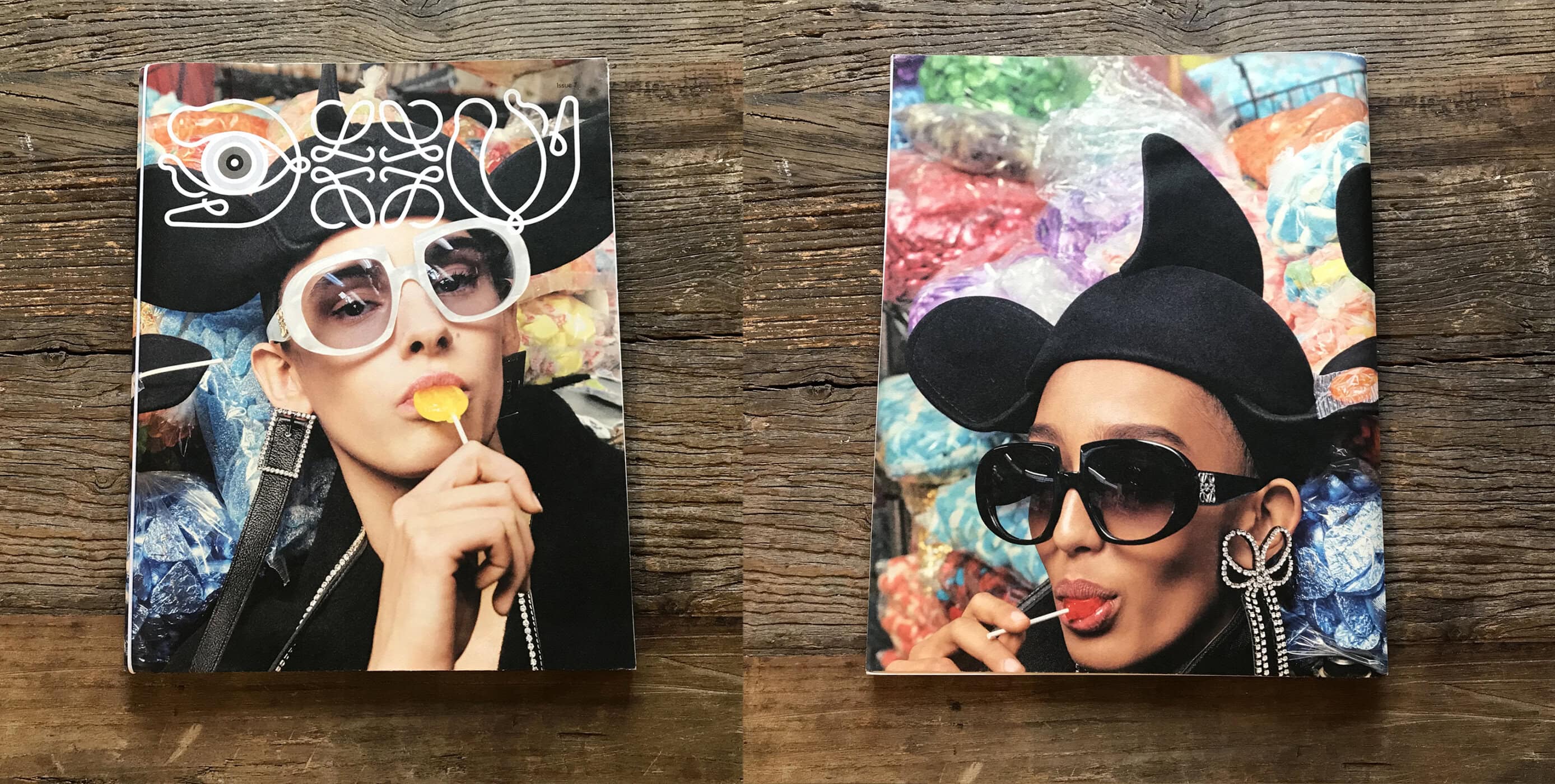 Meanwhile, one of the most successful – and copied –examples of the inhouse magazine is Le Monde d'Hermès, which has developed across three distinct channels: the print publication, podcasts, and Instagram. 
I keep trying to explain to brands I am working with that they are now their own publishers. Back in the day, if they wanted exposure, they needed to get their products in editorials, and/or they were buying advertising in magazines.

Benjamin Grillon, Art Director of Le Monde d'Hermès from 2014-2019
Further stating, 'Nowadays the landscape is very different. More people will see a post coming directly from the brand's Instagram account than an editorial or an ad in a magazine. So the brands now have to produce their own content… the issue is that most of them don't actually know how to do it. The marketing often leads the creative, so at the end of the day, the content generally produced in-house is often very literal and rarely inspiring.'
Before considering the medium, however, it's worth taking a step back and considering what the message is. 'The brief from (Hermès Artistic Director) Pierre-Alexis Dumas was simple yet quite intimidating: he said, "You have carte blanche!" What we first tried to do was to look at it from an editorial point of view. We came up with new features in order to bring back a rhythm into it. The first time I met him, he talked to me about culture and arts for a couple of hours. I remember him saying, "Hermès has a mission… We have to educate people!" So I guess that was the goal. It didn't really matter to me if the product wasn't that visible, as my job is to elevate the brand and sell a bigger picture.'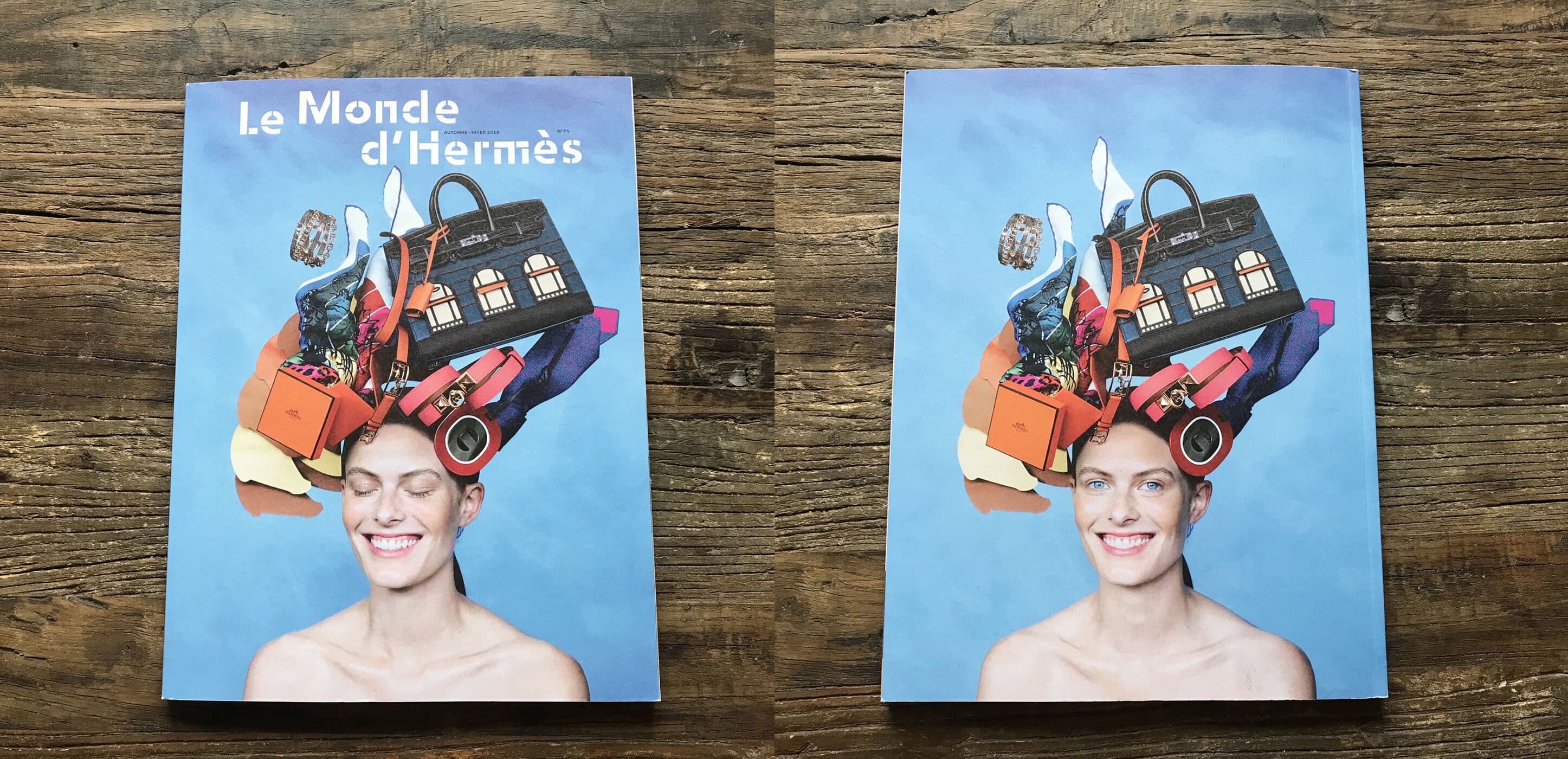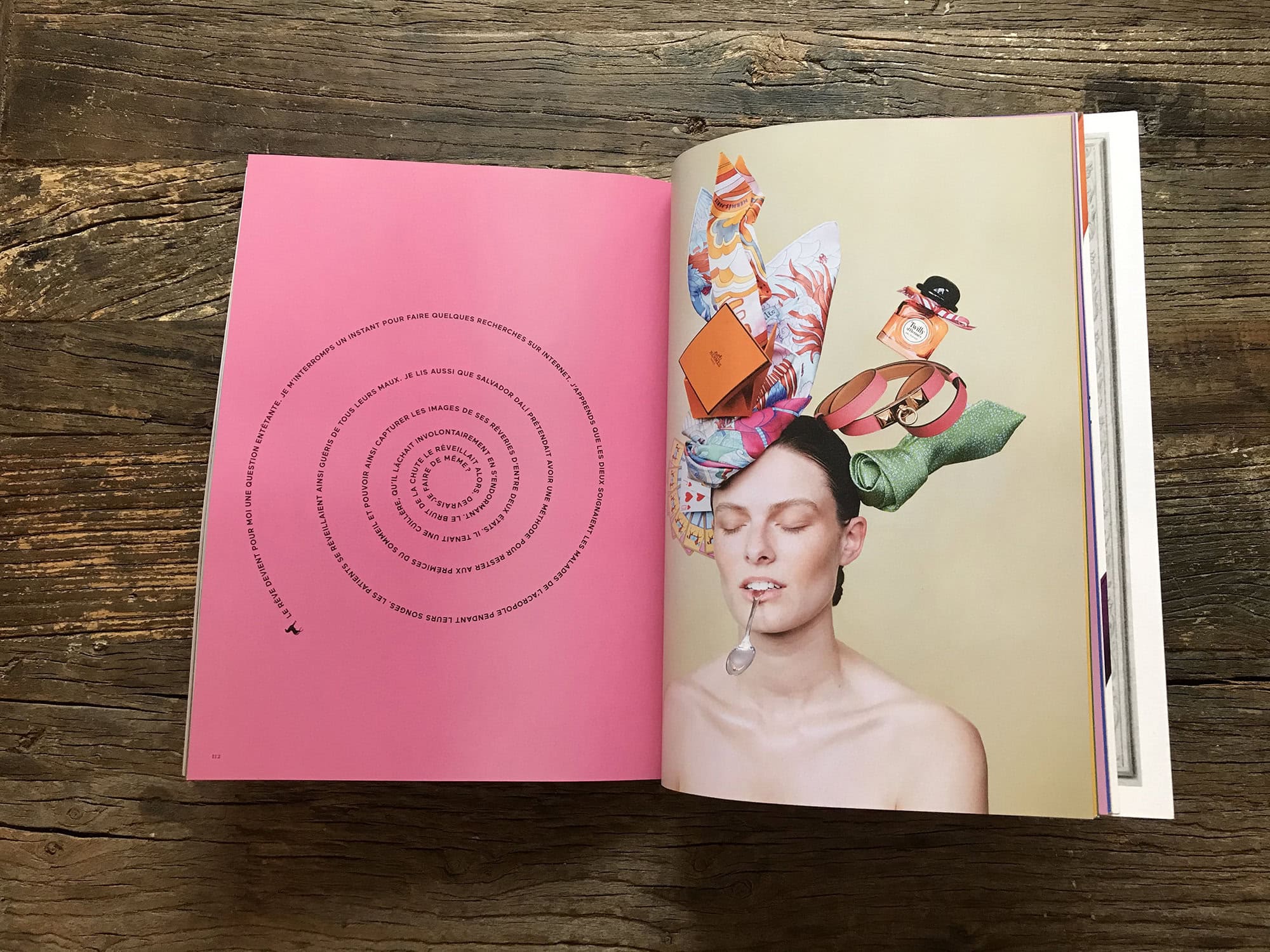 Grillon advises against being too literal and 'marketing-orientated' – and understanding the purpose and strengths of each medium. 'A few months ago, I had a meeting with a luxury brand in order to redesign their magazine,' he says. 'So I opened their last issue and there was a double-page spread dedicated to their last show. I asked them who would be interested in reading this, as it was months old and had already been published online on their own platforms.'
As we are all discovering, the strengths of digital in connecting us with our community – instantaneously, in real-time – are revolutionary. Perhaps, rather than trying to dictate the conversation or translate the message from one medium into another, we should let the audience lead the way. 'I have to say that the most interesting efforts I have seen online are coming from individuals or creative platforms rather than brands,' agrees Grillon.
That said, he is reassuringly positive about the longterm outlook for print – and the need for depth in storytelling that it satisfies. 'Condé Nast's heyday is probably long gone, but the fact that the landscape is changing doesn't mean that the medium is dying: the economy behind it just has to be re-invented,' he says.
I actually feel that the print offerings will be different, less mass-market, more elevated. Magazines will eventually become luxury objects – like coffee table books – and there is a real opportunity to do things differently and offer more depth and perspective on things.

Benjamin Grillon, Art Director of Le Monde d'Hermès from 2014-2019
For his part, Grillon is working on the launch of his own publication, The Colour Journal, 'inspired by this need to return to the golden age of magazines and tell interesting stories'.
If there's one lesson we can learn from the rise as the inhouse zine as well as the TikTok generation, it's this: tell interesting stories, and people will engage.
---