Brick-And-Mortar Retail Is Feeling the Pinch of an Economic Downturn– How Retail Can Be Relevant In 2023?
By Lizzy Bowring
Faced with an endlessly changing landscape, finding ways to succeed needs more than just price competition; diversification is the ultimate approach for retail.
The year 2022 should, in all respects, be a year of perfection and completion, but instead, it is a year of Disruption. We are on an unending rocky road where businesses and society face extreme changes. Retail has usually been one of the first businesses to feel economic downturns, and the global forecast for the next year is bleak. The world faces new security threats and economic uncertainty; the crises of war, political unrest, energy costs, and inflation could not be more critical. Supply chain disruption negatively impacts everyday necessities and luxury items. At the same time, brick-and-mortar stores still recuperating from the COVID-19 outbreak are constantly challenged to innovate to keep clients' limited discretionary dollars coming their way.
Change and innovation are trends that will impact 2023 – led by technological creation and changing consumer expectations. Staying ahead of the curve means businesses must be agile in staying on top of trends impacting their success. As the world enters this economic downturn, seizing strategies to build long-lasting and enriching client relationships will see a revised effort in developing loyalty programs. While consumers are shifting their spending habits and expectations, retailers must adapt quickly to remain pertinent, focusing on customer retention and lifetime value by investing in customer experience and community building. E-commerce and social commerce will continue to grow in popularity. While at the same time, retailers have multiple opportunities to revamp their brands by embracing sustainability and innovative partnership strategies, including AR, VR, and Metaverse experiences, to drive immersive and experiential shopping
Action Points
Online and Off-line shopping
Immersive and experiential
The Feel Good Factor – customer service and community building
Sustainability and Resale avenues
Online and Off-Line Shopping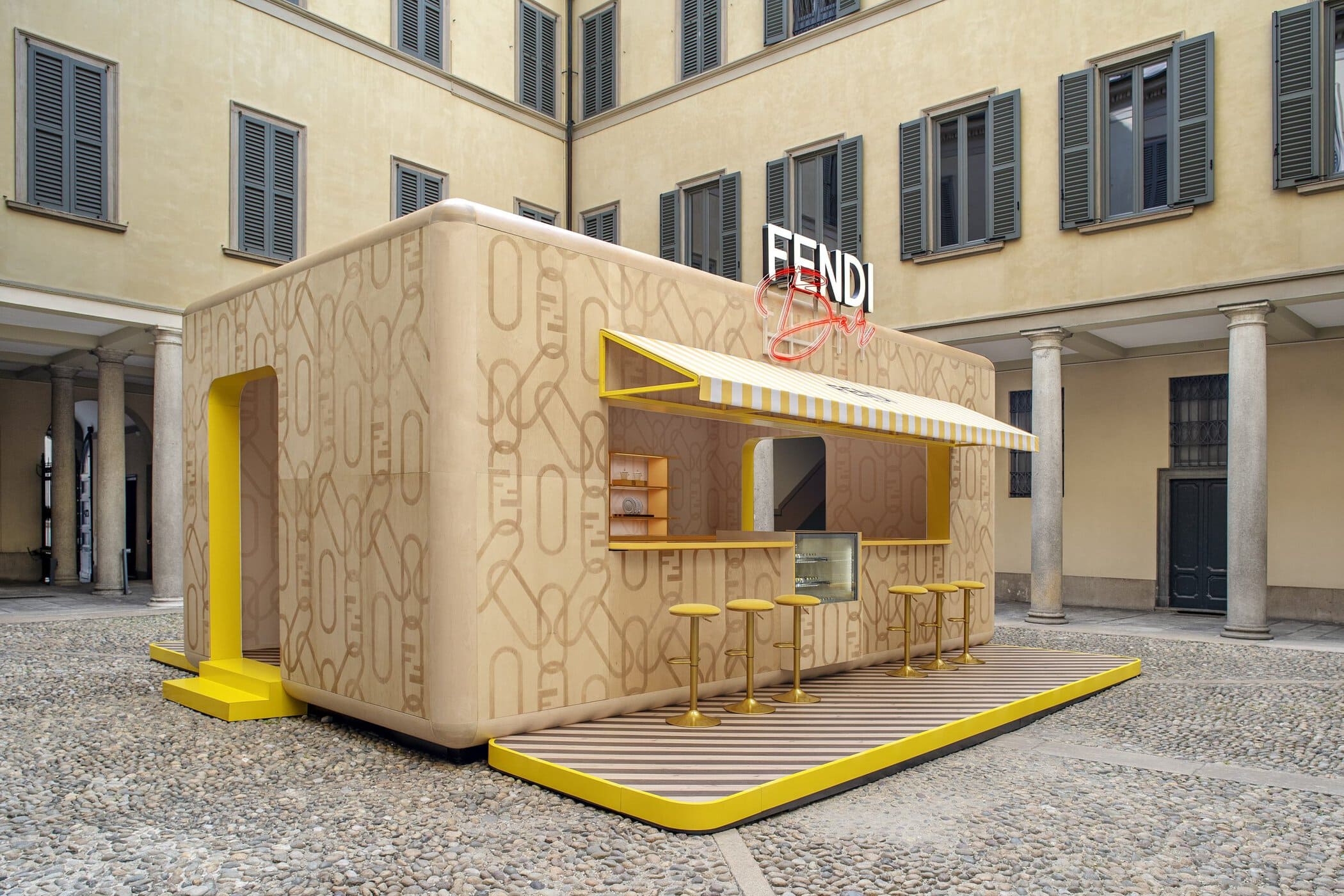 In the first quarter of 2021, global eCommerce sales increased by 32.4% compared to the same period in 2020, demonstrating that though shoppers returned to physical stores, they still did a significant amount of shopping online. So, how can retailers capitalize on the new landscape while offering the consumer the best of both worlds? As it turns out, those with a robust e-Commerce platform built on modern technology have been able to pivot their operations and generate sales quickly. Retailers who have invested in 'double-duty' eCommerce platforms – combined with omnichannel strategies – are well-positioned to capitalize on this trend.
Surprise and discovery are vital elements of the shopping experience. As shoppers increasingly move between physical and digital channels, retailers must have a consistent, efficient, and compelling purchasing experience across all platforms. According to a survey by Statista, the main reasons why consumers shopped online in 2021 were convenience: 56% of shoppers enjoyed making purchases anytime, and 50% enjoyed not leaving home. By embedding efficient and consistent purchasing channels, shoppers can browse full ranges online and confidently make purchases in-store or through mobile apps. This seamless shopping experience meets the needs of today's consumers. Amongst several retailers focussed on this 'brand refresh' is Selfridges, who, in many respects, leads the fray "by reinventing retail and, at the same time, staying authentic while innovating the customer experience." Their perception is an entirely blended view of both channels, and they can offer customers a unique experience, whether shopping online, click and collect, in-store, or POS.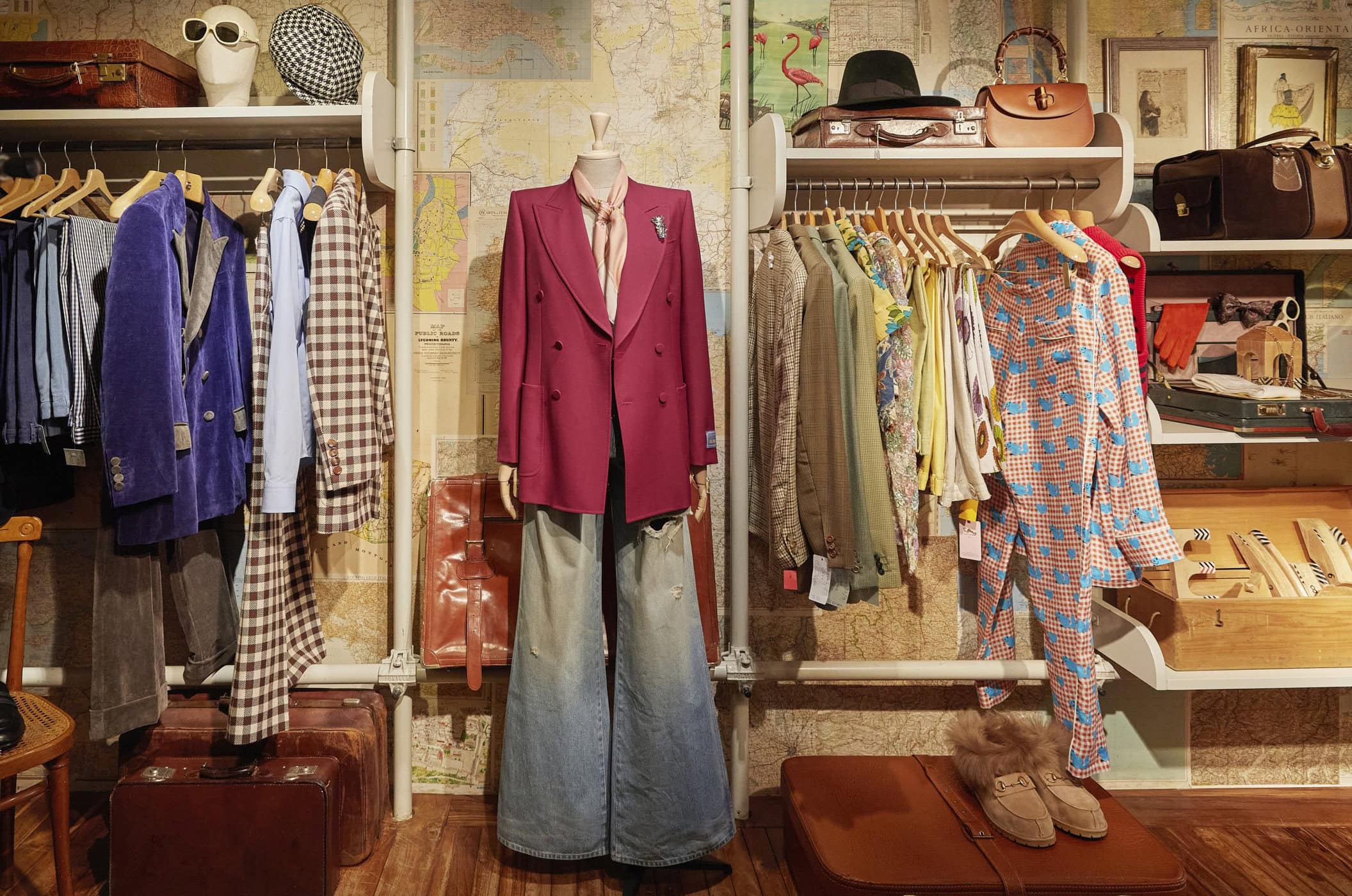 Macy's has re-branded its presence to be a digitally-led omnichannel retailer. "We are now more digitally led and customer-centric in our planning and execution," Macy's CEO Jeff Gennette said. "We have also demonstrated the value of an integrated company, meeting customer expectations for a more seamless shopping experience across digital and store offerings."
In today's retail landscape, it's more important than ever to have a strong integration between physical and digital channels, and brick-and-mortar retailers must find ways to capitalize on this trend.
Saks Fifth Avenue is the latest department store to embrace digital transformation. The luxury retailer has undergone a significant restructuring to strategically separate its physical and online stores. Physical stores will be focused on full-price selling, while the e-commerce business will operate on an off-price model. This separation will allow each side of the company to focus on its strengths, cater to its customer base, and gain relevancy among younger consumers.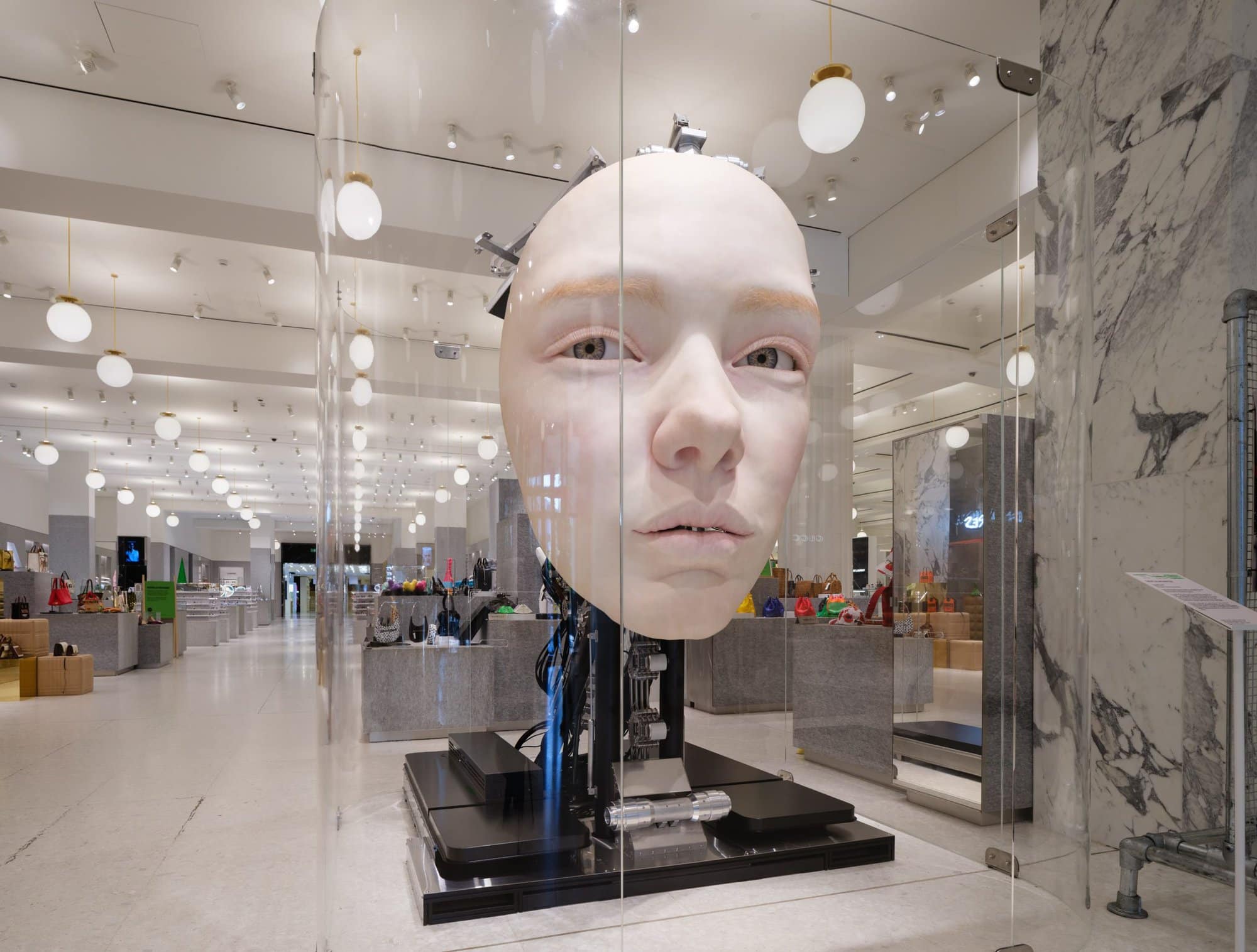 Immersive and Experiential
The premise of surprise and delight is a recurring theme where stores can capitalize on being places of discovery and curate an immersive experience. 2021 saw the re-emergence of physical selling as brands experimented with new store openings and revamped retail concepts to keep customers engaged. According to Shopify, The Future of Commerce Trend report 2022, "a third of consumers crave in-store experiences and plan to connect with brands via experiential moments. To win over customers, brands must focus on creating exciting and unique in-store experiences". Many retailers are turning to experiential marketing to look for ways to engage with the critical demographic of Gen Z shoppers.
Harrods' collaboration with Palace Skateboards provides a unique shopping experience that speaks to the interests of Gen Z consumers. Shopify states, "Increased retail vacancies have created an opportunity for a new wave of digitally native brands to experiment with physical retail. Similarly, Selfridges' PlayHouse is a compelling example. By creating a physical and digital space, shoppers can interactively enjoy new products.
The Corner Shop in Selfridges recently exhibited "the future-facing worlds of Op Artist Victor Vasarely and Paco Rabanne'; presenting an opportunity to explore NFTs with a physical element and "a first-of-its-kind, multilayered cultural collaboration." Customers could experience a 360-degree immersive experience with the opportunity to purchase one of the NFTs. Selfridges creative theme for 2022 is called SUPERFUTURES – "an exploration of tomorrow in the making and an invitation to the customer to co-create with us". The surge of brands into offline channels means retailers must focus on creating engaging and memorable experiences to win foot traffic". By being customer-centric, immersive and experiential, these spaces will drive the next generation of stores where retail becomes a destination – a day out in an area that provides all three experiences – a blend of culture, entertainment, and retail.
Earlier this year, Burberry presented "the first-ever immersive brand experience in Jeju Island, Korea. An ephemeral destination where nature merges with technology – as part of our series of inspirational pop-ups across the globe showcasing our new outerwear collection". The space houses a topographic mirrored sculpture that rises from the landscape, sculpted by architectural contour lines inspired by maps. Once inside, visitors enter an innovative area where the digital and physical collide – including an immersive art installation featuring interactive cinematic works by three artists, each rooted in the great outdoors.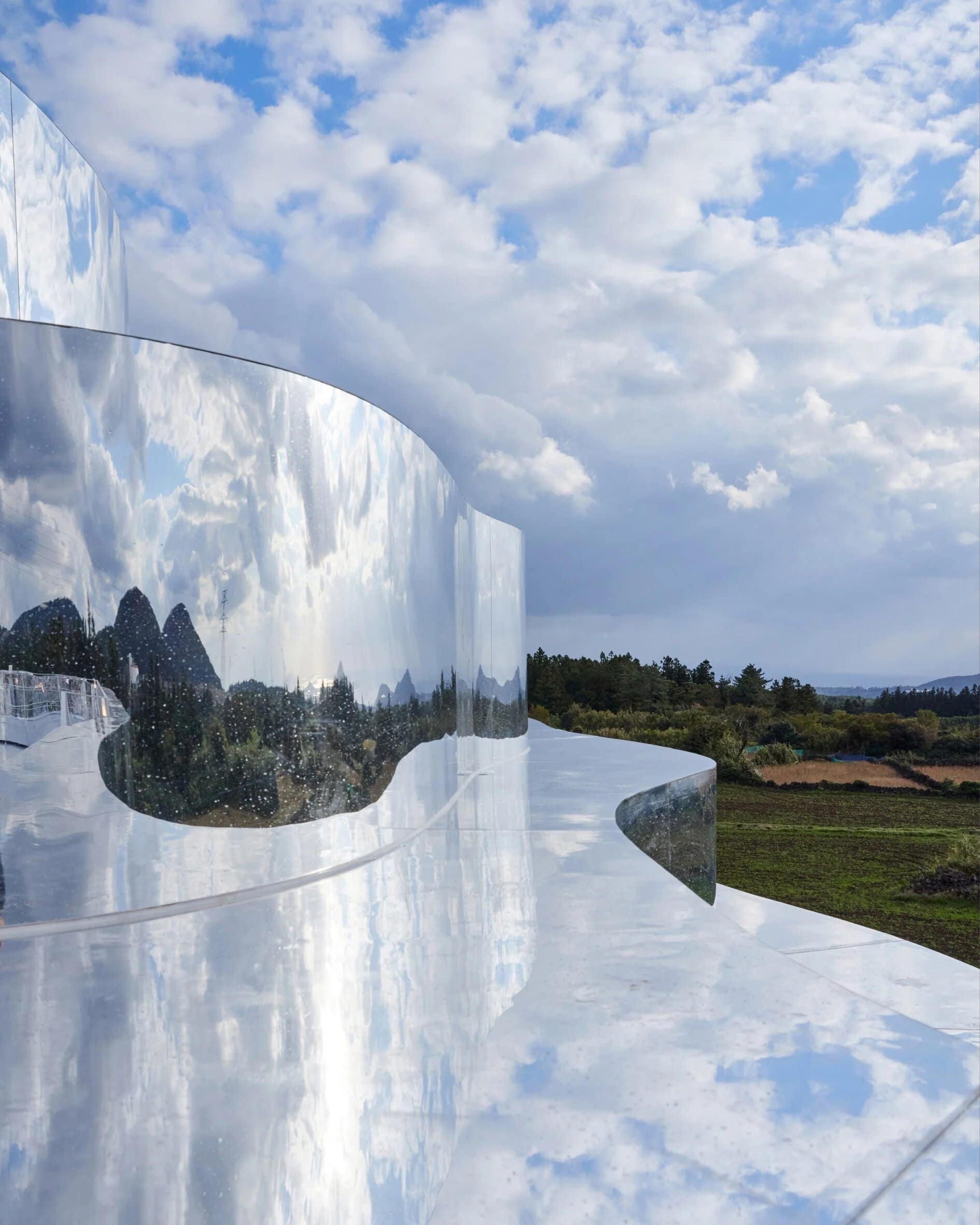 Digitally inclusive brands are at an advantage in experiential retail since they'll be building experiences as an extension of their already-established online reputation and community – this brings us to another arm of the experiential. The sense of belonging that has evolved from the pandemic manifests in community building and provides a sense of well-being.
The Feel Good Factor – Customer Service and Community Building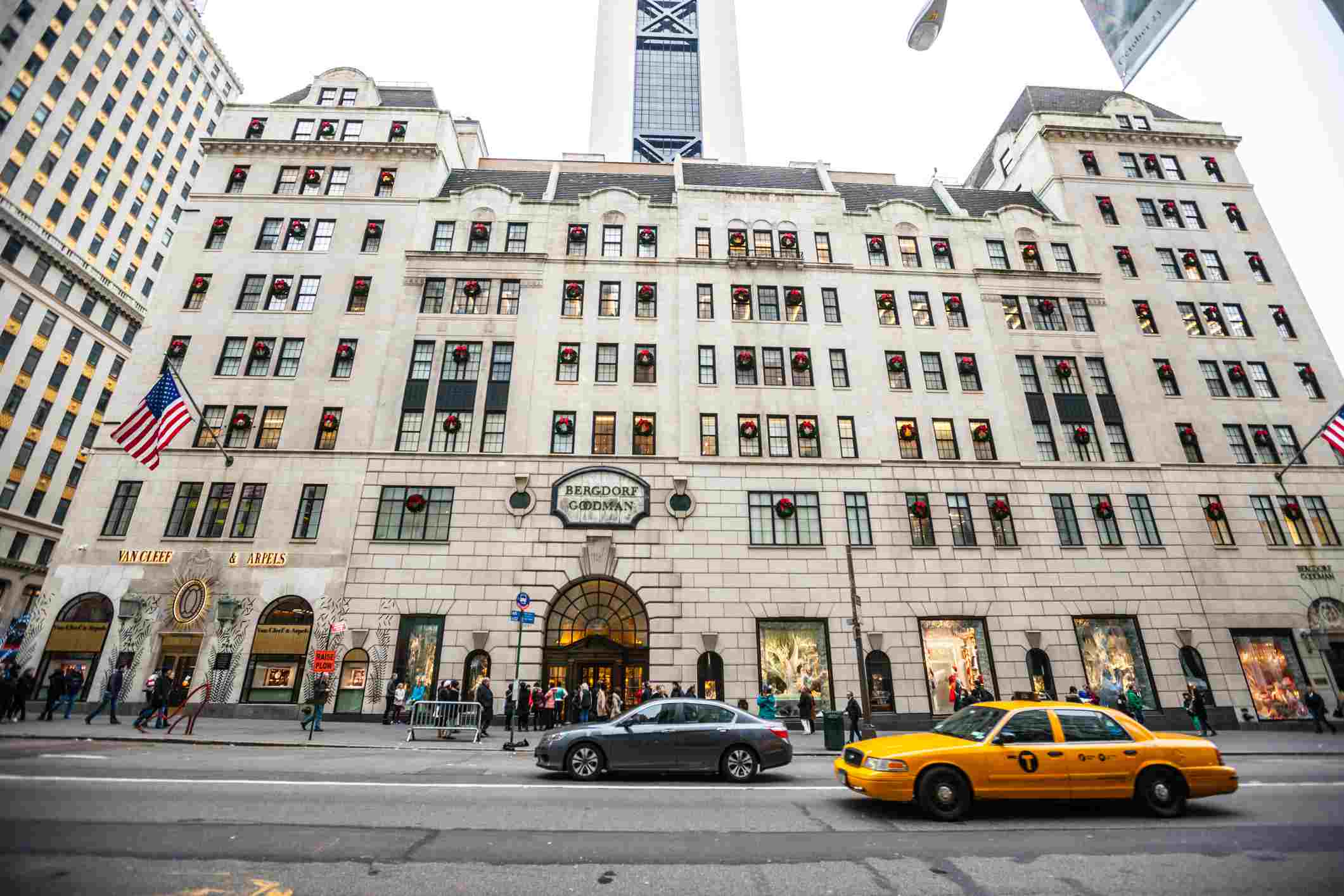 A physical retail store is an excellent avenue for connection and community and provides the opportunity to attract local customers. Forty-seven per cent of consumers said having a local presence influenced which brands they chose to purchase from in the past year. In the United States, 81% of Gen Z consumers prefer to shop in-store to discover new products, and more than 50% say in-store browsing is a way to disconnect from the digital world. Retailers who want to tap into local markets should consider opening a physical store where they can build community connections and attract loyal customers. By creating community-focused spaces that offer events, workshops, brand collaborations, or support for charitable causes, brands can develop a deeper relationship with their customers and create an environment that reflects their commitment to giving back. In turn, this will help to build customer loyalty and drive sales; 58% of consumers say they've made repeat purchases from a brand because of a good customer experience. 44% of brands plan to increase their employees' interaction time with customers over the next year.
But engaging with customers will require more than just traditional in-person interactions. Instead, store staff should act as experience hosts, facilitating virtual shopping, live chat, and appointment shopping. Thirty-nine per cent of retailers say they're investing in improving employees' tools and technologies to do their day-to-day work, including tools and apps to manage virtual selling, staff shifts, live chat, local delivery, and in-store pickup.
As brands continue to seek ways to capture and hold their consumer loyalty, the expectations for customer service are at an all-time high. Reimagining the roles of the store staff could not be more demanding, so it is worthwhile investing in employee training and technology to help teams deliver a consistent customer experience across all touchpoints. Creating added responsibilities and opportunities must also come with the proper compensation to attract and retain employees. Nordstrom holds a reputation for customer service that many companies attempt to emulate. It has a culture of motivated, empowered employees, each with an entrepreneurial spirit. Nordstrom invests in its employees, encouraging individual initiative from staff; the best Nordstrom sales associates will do everything they can to ensure a shopper leaves the store a satisfied customer. Nordstrom Local stores are focused on service and providing a great experience, including personal stylists, free-of-charge pickup for eCommerce orders (including curbside pickup), returns, alterations, gift wrapping, dry cleanings, charity drop-offs for used items, and complimentary refreshments.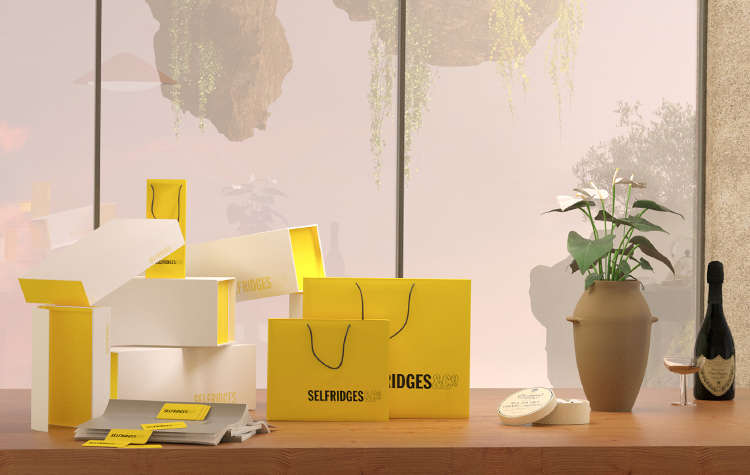 Selfridges launched a new gifting service offering unforgettable experiences across its London store. The Experience Concierge provides plenty of choices, from floristry workshops to indulgent pampering sessions, children's parties with out-of-hours access to the Toy Department, and private screenings at The Cinema at Selfridges. The Destination, launched on Selfridges.com and in Selfridges London store in April, offers "11 exclusive gift packages tailored to those seeking to make memories and reconnect as we emerge from a year like no other".
While Macy's app reflects a broader trend in the retail industry toward greater online efficiency. Macy's includes wish-list curation and tailored recommendations, showing a commitment to keeping up with changing consumer habits. Chinese department store InTime has been a leader in this area, training sales associates in live streaming and offering over 200 sessions per day.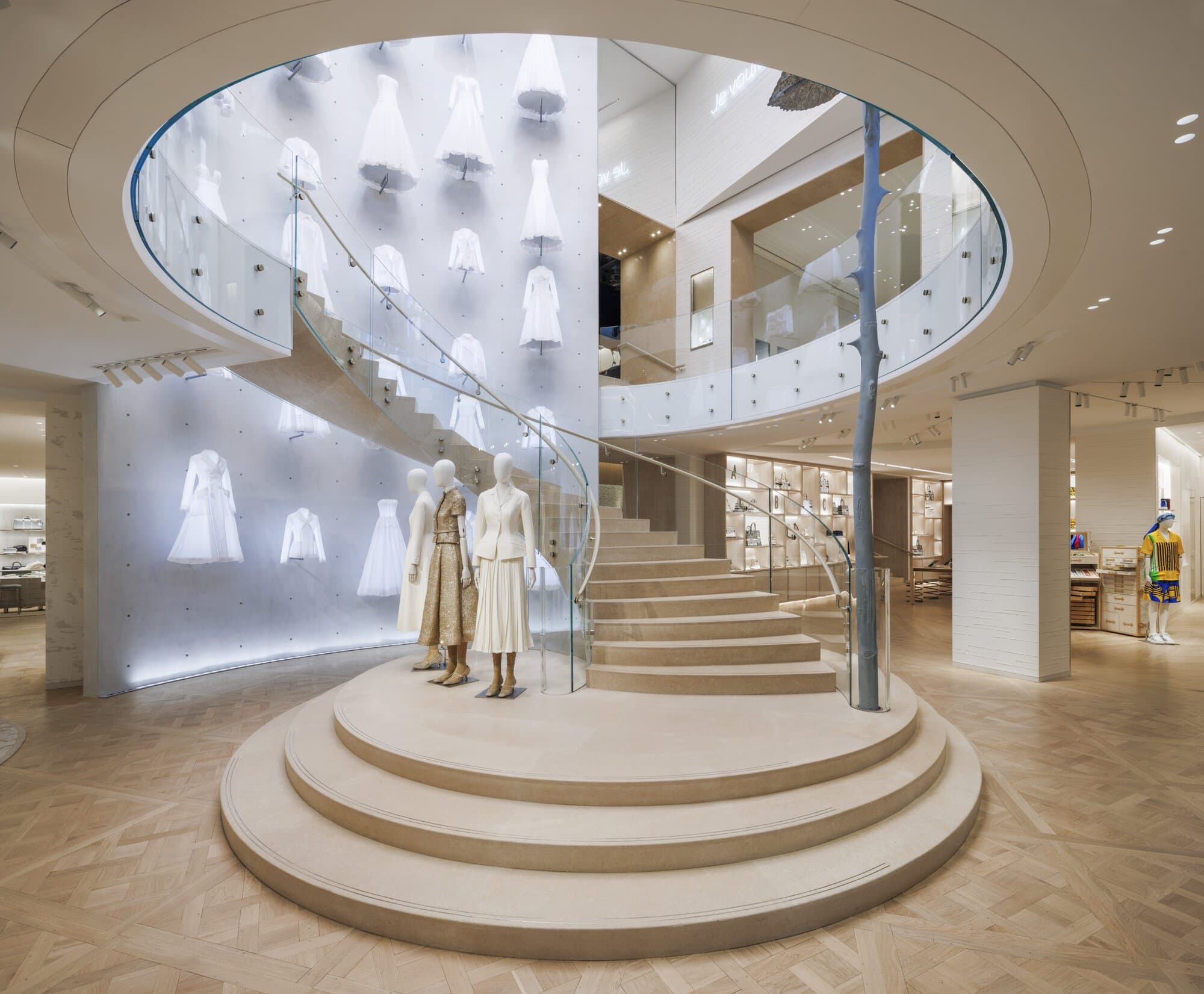 As the retail landscape continues to evolve, one of the recent developments in the concept of retail-as-venue is played out by leading retailers such as Selfridges and Neighborhood Goods.
Selfridges hosted its first-ever wedding in its flagship store in London. The event was a huge success, with the couple and their guests enjoying exclusive access to the store after hours, allowing them to explore all that Selfridges offers while creating unique, lasting customer memories.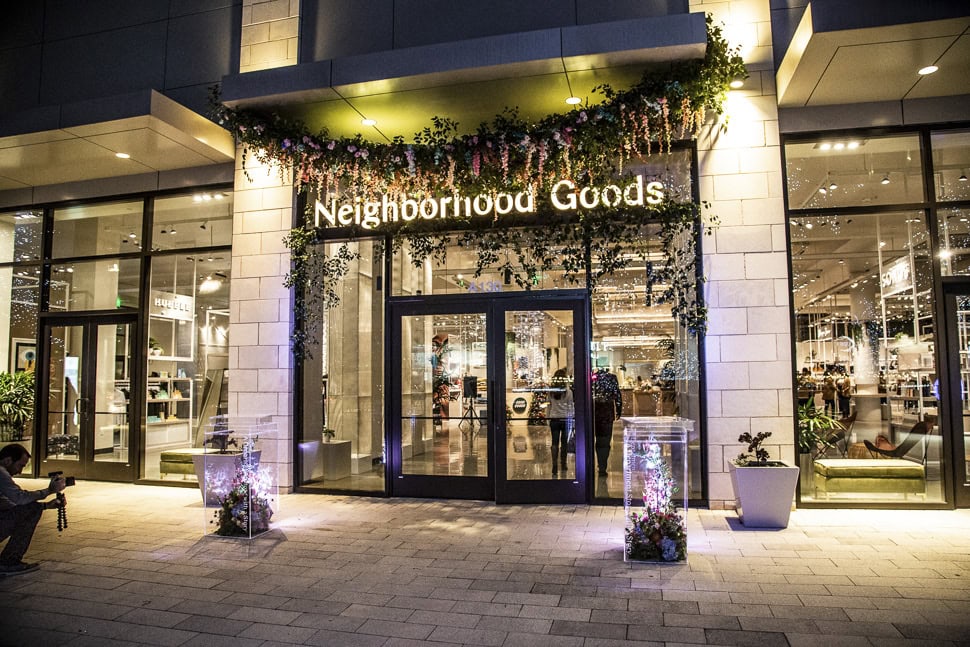 Neighborhood Goods is a startup department store format that is as much a venue as it is a retailer. The company has built its brand on community, events, and customer relations, and its smaller scale makes it more agile than its traditional department store counterparts. Earlier this year, Neighborhood Goods introduced The Marketplace. The concept is a curation of local food and beverage brands alongside cult D2C products sourced from the internet, all of which are brought together under one roof to create a unique shopping experience. With an emphasis on product discovery and community elevation, The Marketplace introduces the element of locality into the story, further enhancing the retailer's position as a go-to destination for those looking for something different. Investing in community retailing helps to build trust with target buyers, allowing retailers to close more sales and generate customer loyalty.
Creating a community based on shared values and interests underscores the inclusive feel-good factor. Research shows that 77% of people feel more positive about brands that make an effort to support society. Plus, for some generations—like Gen Z and Millenials—community is essential. Labeled "the loneliest generation" after being raised in the middle of a digital revolution, Gen Z consumers are keen to want brands to have a social impact they can be part of – a perfect scenario for well-being.
There has been a surge in activity in brand partnerships. Target is rolling out several store-in-store alliances with names such as Ulta, Disney, and Apple over the next year. UK department store John Lewis is poised to introduce Waitrose supermarkets into its stores as the company looks to overhaul its retail strategy. These partnerships allow department stores to attract new customers and brands, offering an all-inclusive edge to a community with specialized pop-ups and exclusive brand-led live activations that will feed social media.
Sustainability and Resale Avenues
Sustainability, through care for our environment, can no longer be ignored and to say there has been a growing focus on corporate responsibility and sustainability is an understatement. In the past year, nearly half of customers chose to buy from brands with a clear commitment to sustainability. Studies have shown a 71% rise in online searches for "sustainable goods" globally since 2016. A recent study found that nearly 60% of respondents would be willing to pay more for products and services from environmentally and socially responsible companies. This trend is driven by consumers and investors, who are increasingly interested in supporting businesses that operate ethically and environmentally responsibly.
Brands are under increasing pressure to deliver on their sustainability claims and show measurable progress; this may include investing in renewable energy, transitioning to more sustainable packaging materials, recycling products, or adopting practices that promote biodiversity. Never underestimate the consumer.
Selfridges plan to reinvent retail encompasses the drive for a more sustainable future and underpins everything they do. Their strategy is called Project Earth. From banning fur in 2005 to removing all plastic-based cosmetic glitter from sale in 2021.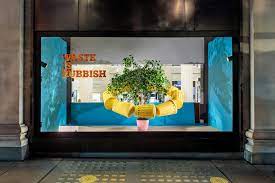 Project Earth lauds a bold commitment to "change the way we shop and do business by 2025; built on three themes – driving a transition to more sustainable materials, exploring new business models, and challenging the mindsets of our partners, customers, and teams. https://www.selfridges.com/GB/en/features/project-earth/ Our science-based targets underpin Project Earth as we look to a net-zero future".
In 2022, several retailers have begun resale in-house by launching dedicated circular stores, apps, and platforms to control the narrative around their pre-loved products while overcoming supply chain issues. In 2021, dozens of brands, retailers, and marketplaces, from Madewell to Net-a-Porter, launched or expanded their resale offerings, while luxury labels like Chanel and Louis Vuitton entered the market for the first time. Resale is no longer a niche business: it is a mainstream phenomenon that is here to stay.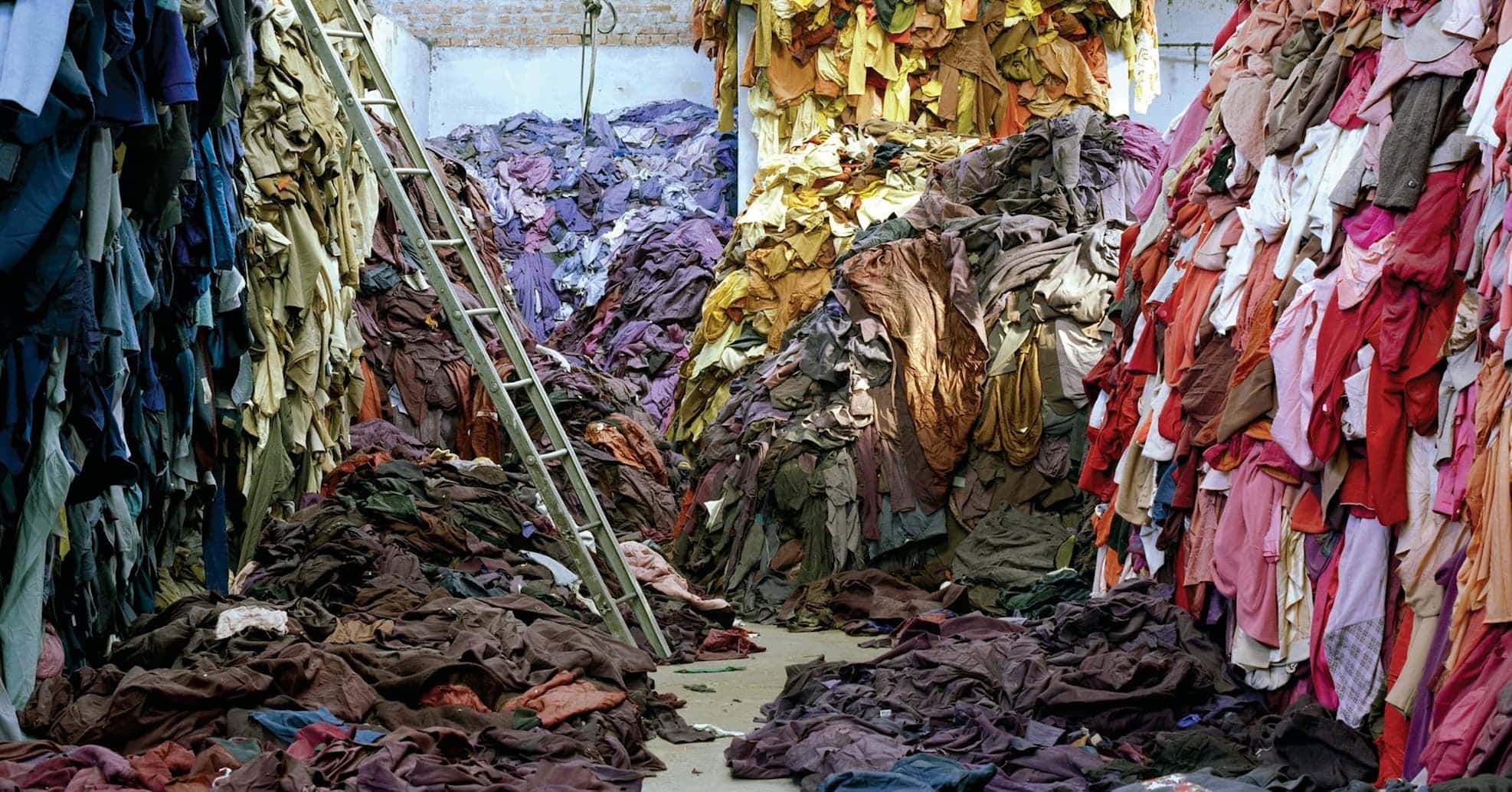 Not only does resale provide an opportunity to reach new customers, but it also allows brands to tap into a growing trend for sustainable fashion. Almost two-thirds of consumers say they are more likely to buy from a resale brand, particularly with the added appeal for consumers around authenticity. Madewell recently launched a partnership with thredUP, allowing Madewell customers to trade their used clothes for store credit. Similarly, Net-a-Porter has launched an online marketplace, The Resee, where customers can buy and sell pre-owned luxury fashion. As the resale market matures, we expect to see more innovation from brands and retailers as they seek to capture this growing market segment.
And with the help of a platform like ReBounce, it is easy to start reselling your products online. ReBounce offers a simple and efficient solution for managing inventory, listing products, and processing orders.
Key Takeaway
Ibrahim Ibrahim is the Managing Director of Portland Design, a multi-disciplinary retail design practice based in London's East End has published his first book, 'Future Ready Retail'. In the book, he 'explores the future customer experience, how to rebuild retail places, and reignite high streets and shopping centres while galvanizing communities. Ibrahim states "that there is a sense of urgency and a need to address the decline in retail". Retail needs to reposition; from Community building, offering up Immersive and Experiential environments to the impact of Sustainability, Wellness, and Digital, all are powerful platforms within which Retail can reinvent itself to provide a unique revolutionary purpose.
In today's cluttered landscape, consumers are looking for brands that speak to them personally; therefore, it is more important than ever for brands to differentiate themselves.
To stand out, brands need to focus on what makes them unique; after all, brands that try to appeal to everyone end up appealing to no one.
---