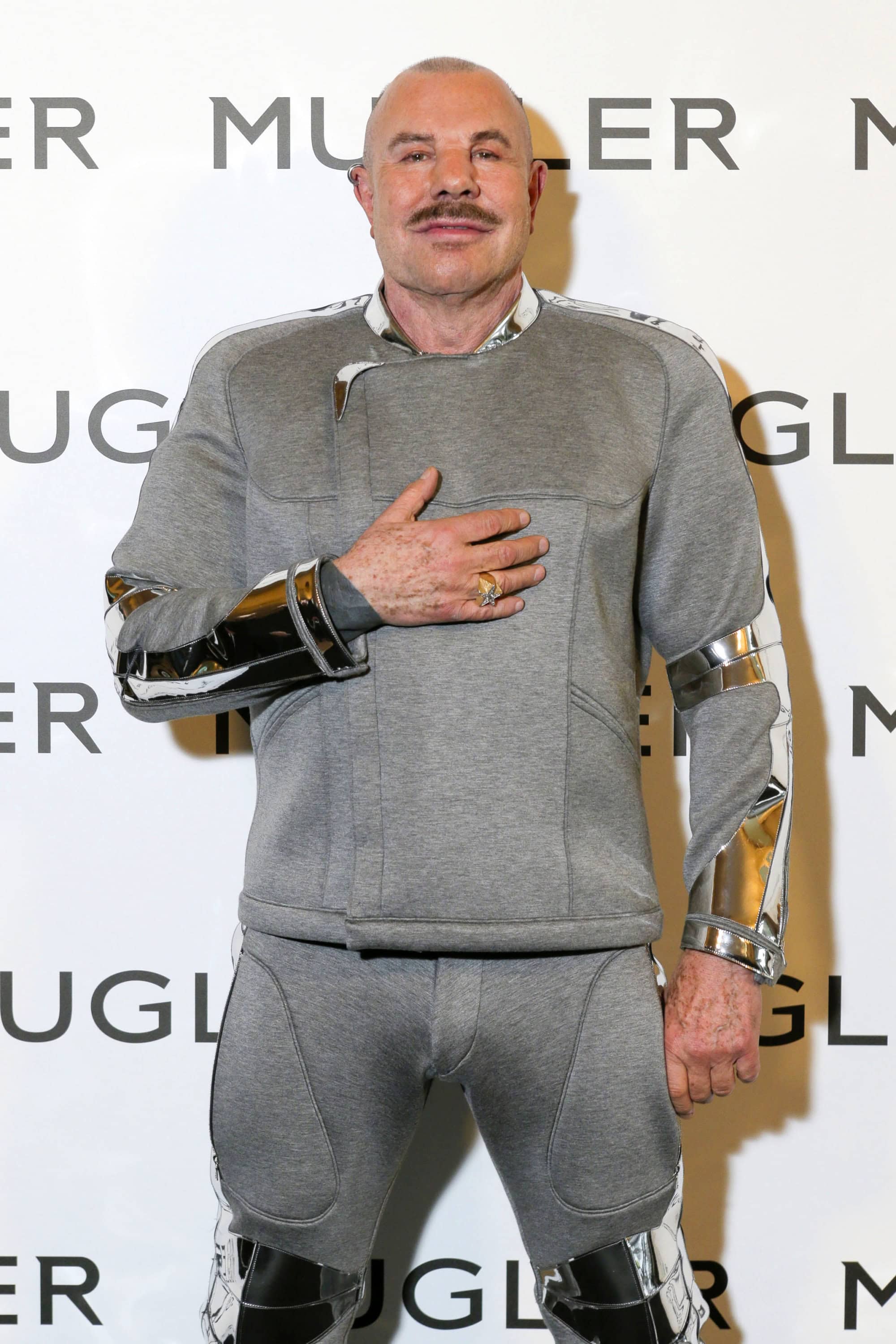 Fashion designer Thierry Mugler, whose designs embodied theatricality, has passed at the age of 73. An announcement was made on Mugler's official Instagram page, confirming his passing. The post wrote, "#RIP We are devastated to announce the passing of Mr. Manfred Thierry Mugler on Sunday, January 23rd, 2022." 'May his soul Rest In Peace.' His cause of death has not yet been shared.
Mugler dressed some of the most notable names in the fashion industry and show business including Kim Kardashian, Lady Gaga, and Beyonce, icons like Cindy Crawford and Sharon Stone to modern stars like Cardi B, Katy Perry, Rihanna, and Bella Hadid.
Born in Strasbourg in 1948, Manfred Thierry Mugler was passionately interested in art from a young age. He began to study classical dance at the age of nine, and by 14, he joined the ballet corps for the Rhin Opera. At the same time, he began formal formal interior design training at the Strasbourg School of Decorative Arts.
Mugler entered the fashion world in 1971, designing clothes for Karim which already attested to traces of the broad shoulders and 1940's elegance that would come to shape his own designs. At the age of 24, he moved to Paris, and began designing clothes for Parisian boutique Gudule. By the age of 26, he was working as a freelance designer, creating work for a variety of large ready-to-wear fashion houses in Paris, Milan, London, and Barcelona.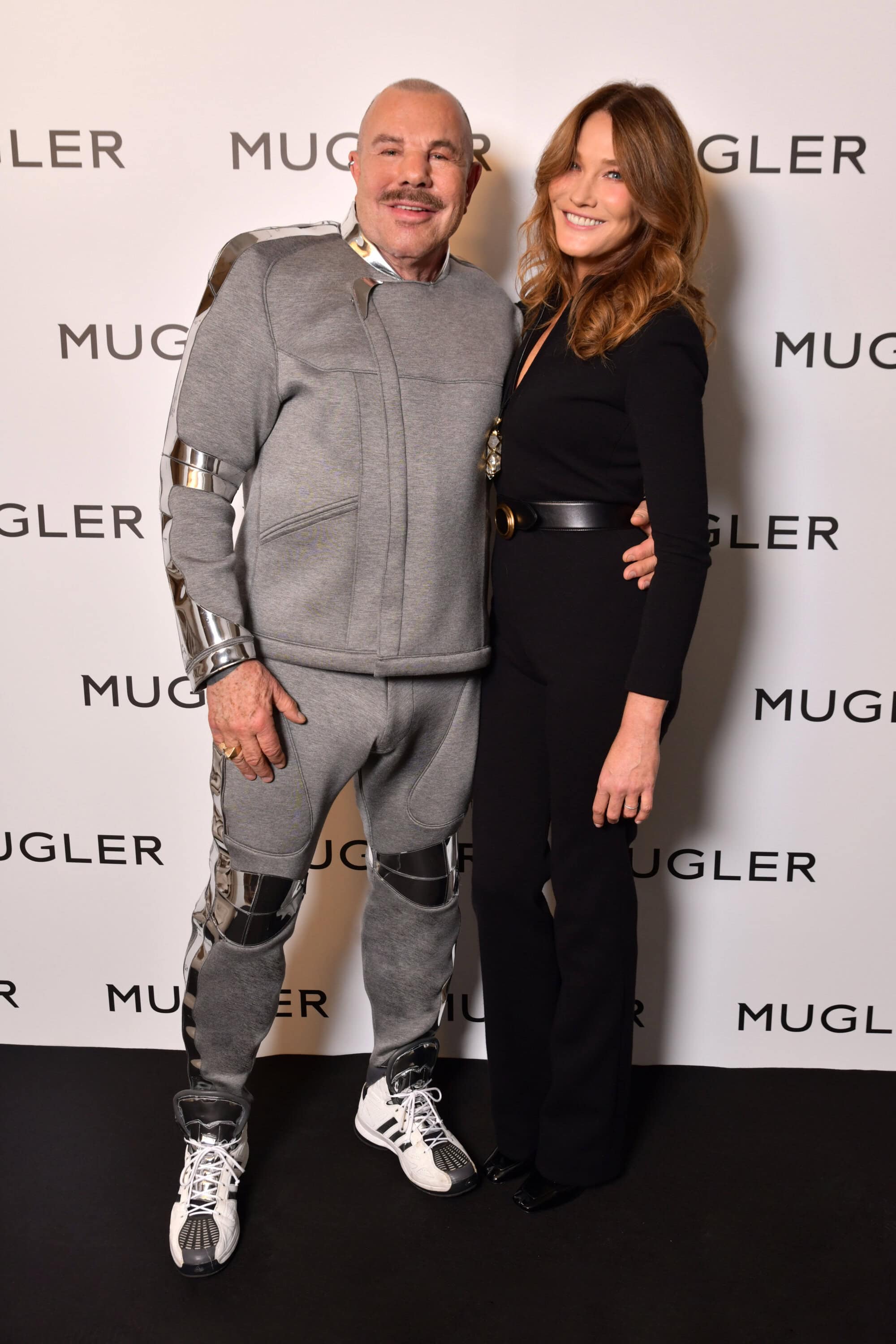 In 1973, Mugler launched his first personal collection, titled "Café de Paris." The collection caught the attention of powerful fashion editor Melka Tréanton, who helped the designer grow his career and practice. In 1978, he was able to open his first Paris boutique at the Place des Victoires in the first arrondissement, and rapidly gained attention as one of the most extreme of Fall 1978's characteristic broad-shoulder brigade, with a penchant for retro-futurist themes and mid-40's glamor marked by sharply constructed tailoring. At the same time, Mugler launched his first collection for men.
He would continue to explore and expand his signature style as he rose to international prominence through the 80's and 90's, garnering much commercial and creative success. His fashion presentations came to be known for their outlandish and celebratory atmosphere, with visual themes connected to those of his highly thematic collections. He completed his first haute-couture collection in 1992.
Mugler's couture designs often blurred the boundaries between fashion and costuming, taking shape as visionary, theatrical constructions that imbued their wearer with power and persona. This uplifting of strength and femininity led the designer to be sought out by many a modern power woman, including the likes of Kim Kardashian and Cardi B, long after his official retirement from public fashion in 2002.
Even after this public retirement and the shuttering of the ready-to-wear arm of his brand (which would later be revived under different ownership and direction), he continued to pursue his interest in design and creativity. He created costumes for a number of theater and musical productions – including working as artistic director and creating costumes for Beyoncé's 2009 tour – directed short films and music videos, and created cosmetics and fragrance lines. Famously, he also became very interested in bodybuilding during this time, and returned to using his first name.
Bucking trends in favor of always remaining true to himself and his own creative vision, Mugler built up a vast artistic world, and seemed to find immense joy in sharing it with others. Through his visionary craft that made fantasy a reality, our eyes were opened to endless possibilities, and we recognized a new way of imparting power, sensuality, and expression. His loss is deeply felt, and he will be missed.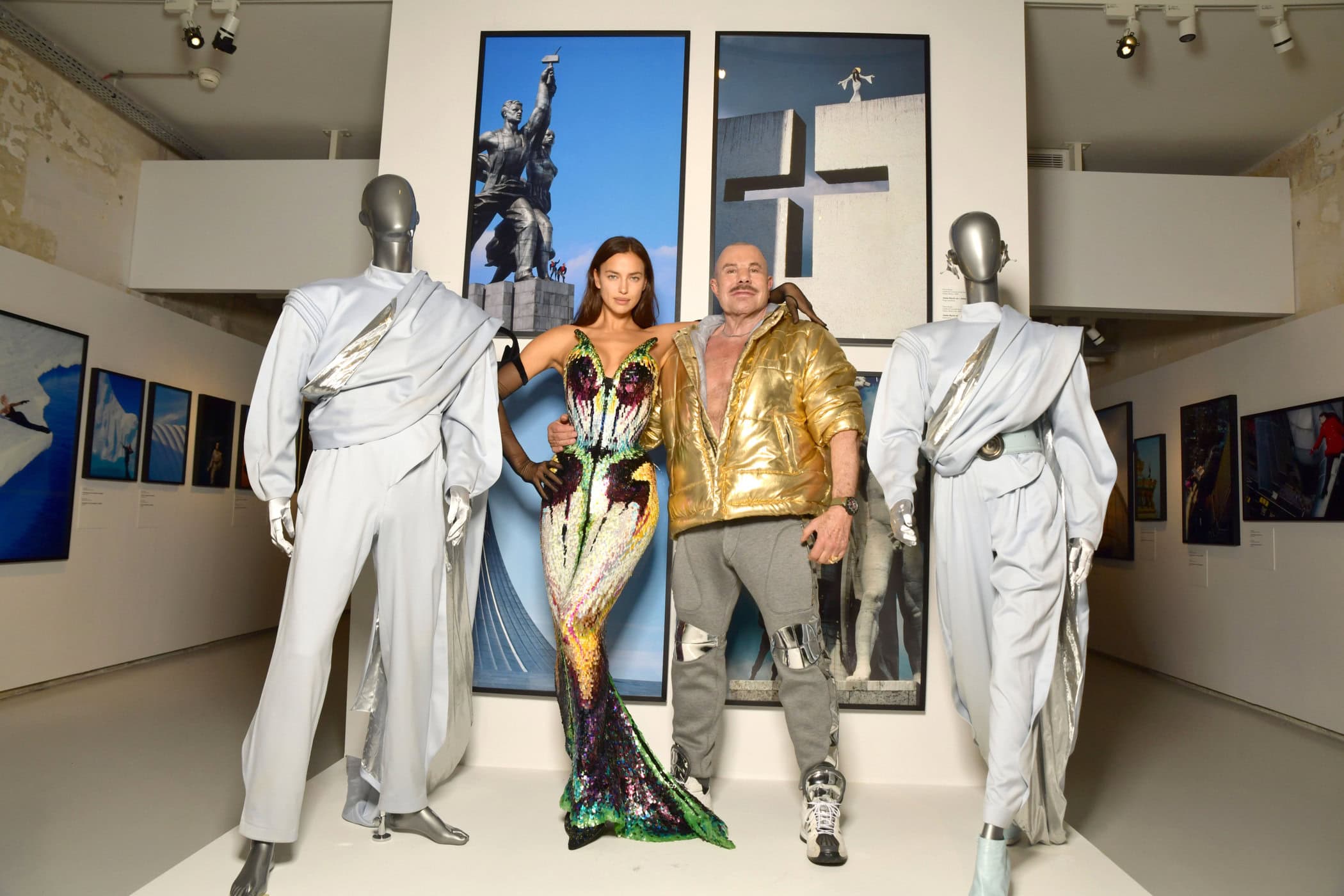 ---