Infinite Tailoring
The influence of sartorial craftsmanship has taken twists and turns for several seasons, with bespoke iterations ranging from the perfectly formed tailored and ladylike 'neat' suit to the exaggerated proportions of menswear-styled suits and jackets. Craftsmanship and refined tailoring, as always, rose from the birthplace of all the Haute Couture collections, and S/S 23 showed that within every presentation, architectural tailoring existed, crafted to a fault. The supreme disciplines that guide bespoke tailoring present the embodiment of its craft. But it does not just rest with superbly cut jackets and suits. These looks are embodied in finely tailored dresses, coats, and the new must-have cape; a cape with the right structure and fluidity adds a unique, sophisticated, and distinctive touch to a collection.
The focus on tailoring and sartorial looks with a classic but effortless feel, are seen with subtle detail and colour twists to enhance individuality. At Chanel, Virginie Viard sent out a bevy of youthful shapes. A trapeze coat with the slightest of details commanded attention through it's streamlined simple shape but with the emphasis on the textured materials. At the same time, the sweet little suits bore intricate details on the sleeves, all expertly put together with the precision of the house. The clean lines, and impeccable tailoring, perfectly conveyed a relevant and decidedly modern aesthetic at Dior. A reiteration of the bar suit found its way in several silhouettes. The fact that such femininity exists in collections will set these looks for the future.
On the flip side, bespoke pieces that speak to Gender Inclusivity may have a wider appeal, such as the drama created at Alexandre Vaulthier. His extreme shoulders and tiny nipped-in waists demonstrated a powerful inclusivity that reached far into the audience. The sculpted pieces at Schiaparelli underscored an authentic couture collection. Perfectly defined narrow waists and broad shoulders created through the impeccable cuts, will render these 'translatable' for seasons to come.
At Valentino, details were just as refined, with designers taking the plunge with necklines so low they traveled in a profound southerly trajectory to the navel. The subversive sexy renditions of the white tuxedo jacket will be another silhouette decrypted for the future with its loose and sexy proportions flowing free and accessible over a white shirt and black tie. There was little to fault in the tailoring at Haider Ackermann. Ackerman's sublime tailoring, sensitive creativity, and technical excellence were acutely visible in the knife edge folds of the jackets, the sublime shape of a Trapeze coat, and the sartorially cropped jackets and trousers.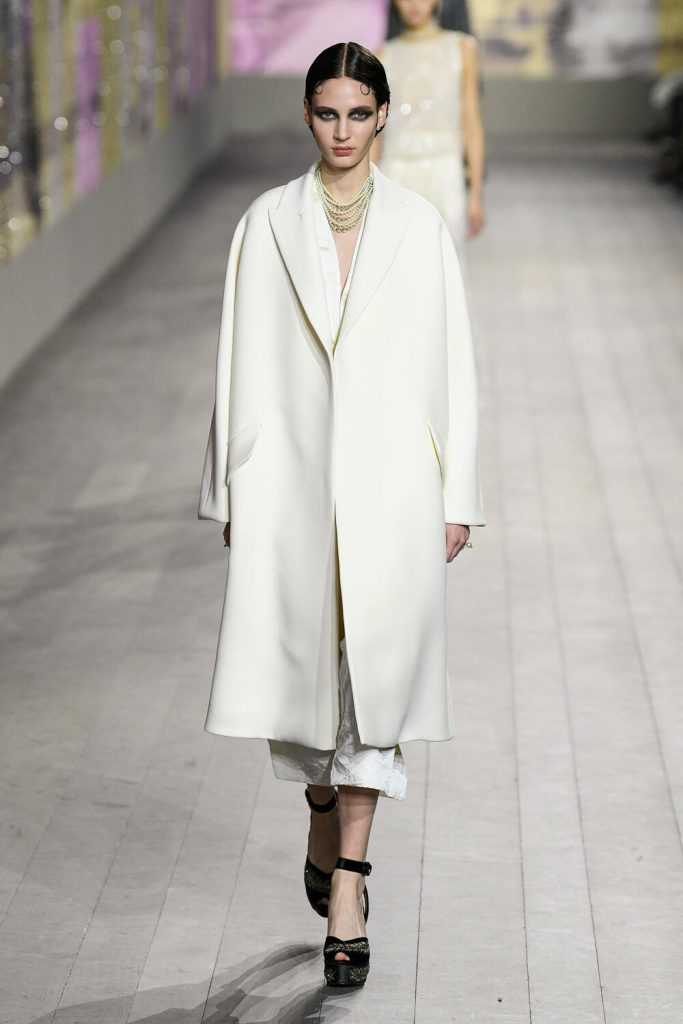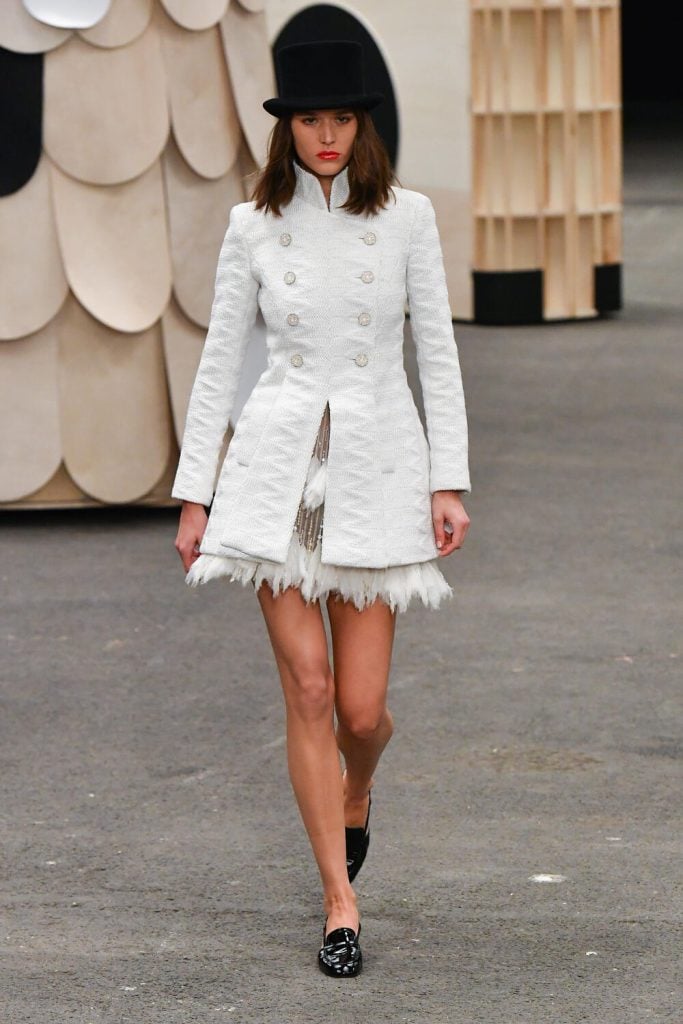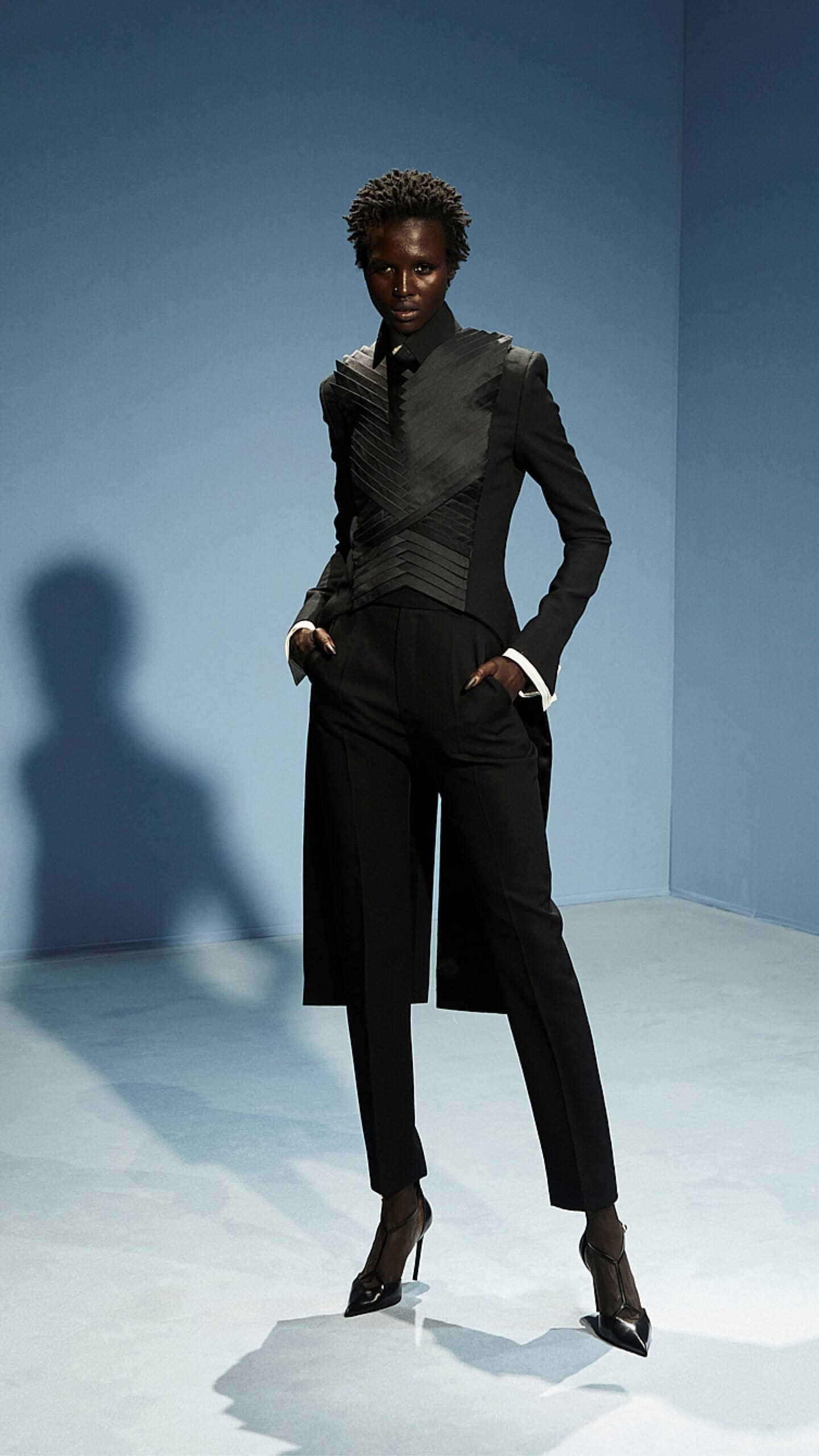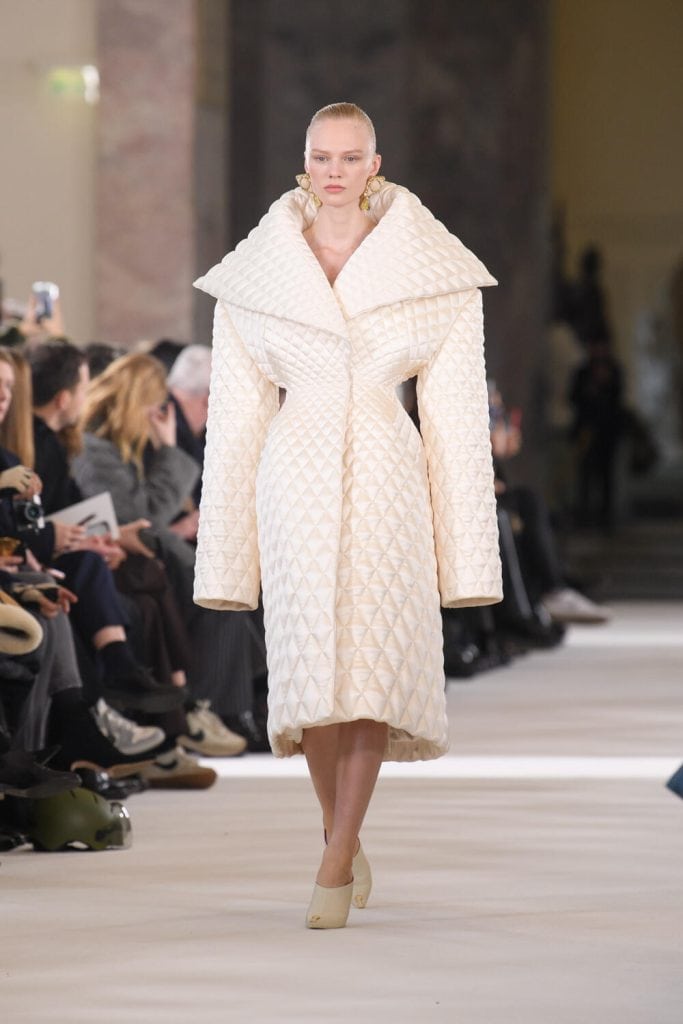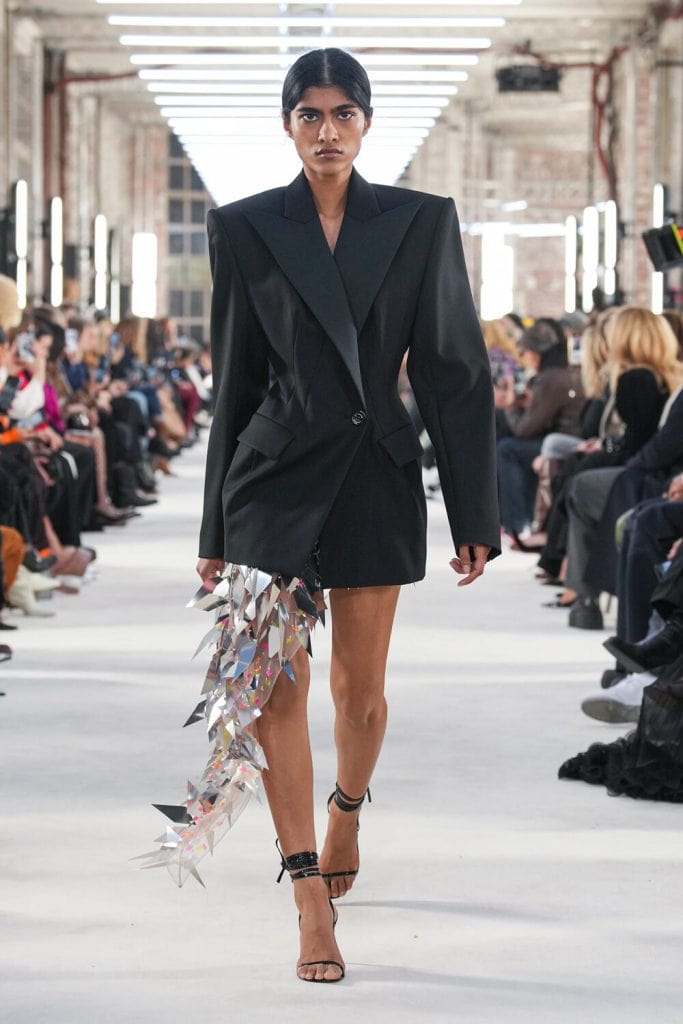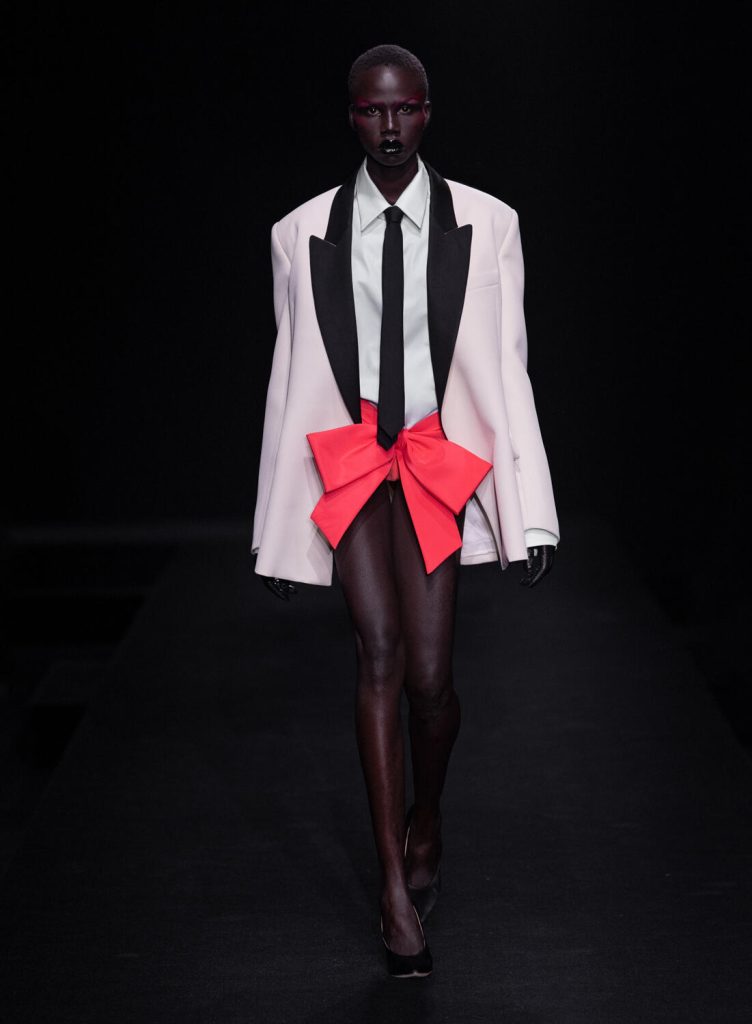 ---