By Long Nguyen
Fashion as NFT Collectible Art, as Narrative Characters, then as Clothes for Sale
Aitor Throup Anatomyland Genesis NFT Collection 
Mike Winklemann lit up his Twitter feed with two simple words, 'holy fuck' early mid-morning on March 11, 2021.
Winklemann, a digital artist and graphic designer from South Carolina working under the name Beeple, tweeted about using this expletive as his perhaps expression of utter surprise. Earlier, his colorful pastiches composed with 3-D software, now rendered as authenticated files with unique bits of code titled Everydays – The First 5000 Days, had sold in an online auction at Christie's in New York for nearly $69 million-plus applicable fees, a world record for the nascent digital art. According to the auction house, the sale price instantly made Beeple one of the top three most valuable living artists.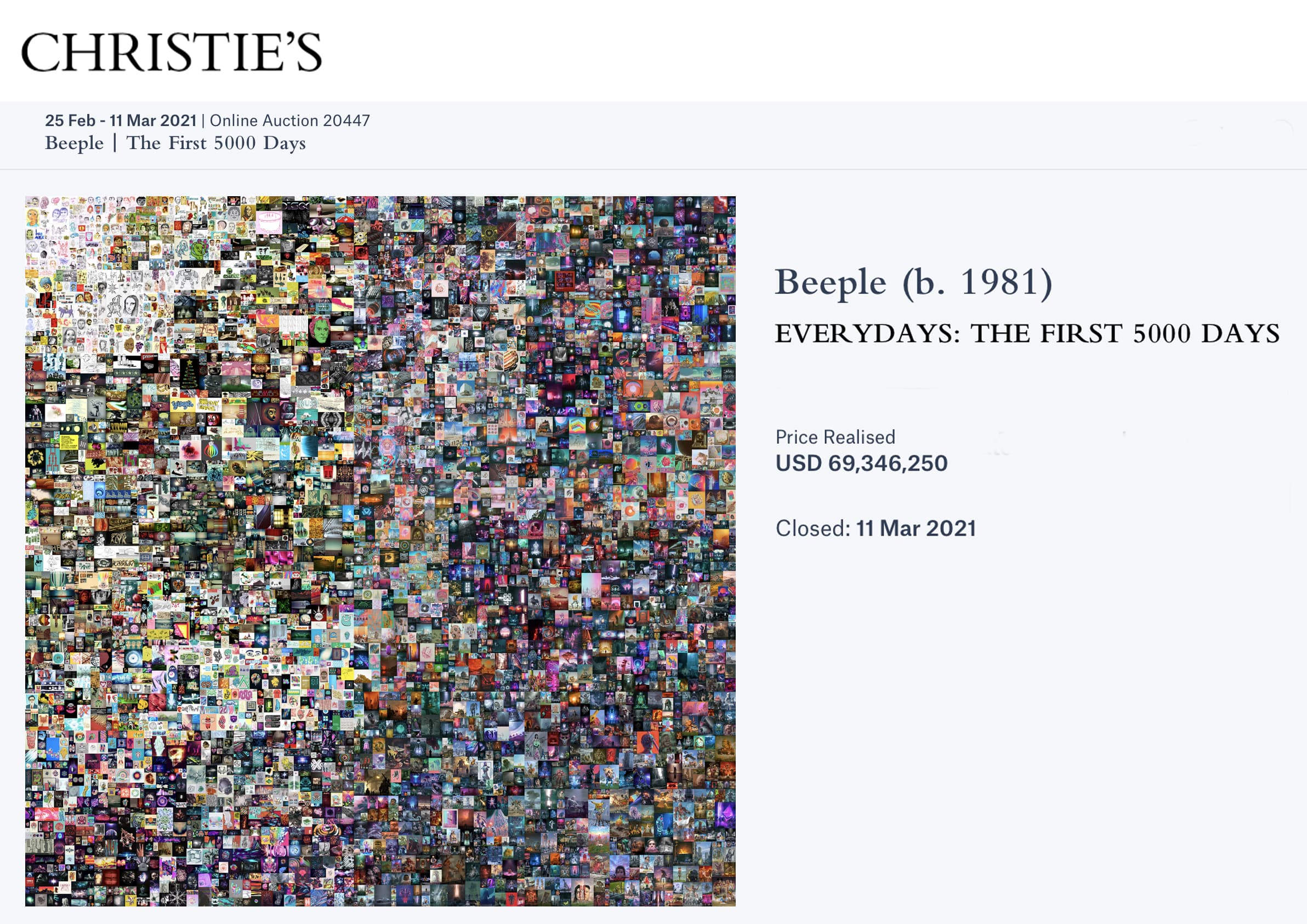 An anonymous buyer paid this high price for this 'masterpiece' comprised of digital artwork Beeple had produced in the past thirteen years now combed together into a unique and singular piece of art under the auspices of non-fungible tokens. The Beeple work itself is a massive collage of his sketches and digital visuals accumulated for the NFT, the moniker for non-fungible tokens, are digital assets run on blockchains or digital ledgers, much like cryptocurrencies like Bitcoin or Ether that provided the authentication of ownership. 'Tokens' are the unique string of characters on the blockchain that can sell between owners. 'Non-fungible' means not exchangeable or cannot trade like for like.
Unlike Bitcoin, the NFT is each a unique asset, not reproducible in any other format. Unicity is what distinguished NFT assets – the assembled Beeple 'painting' is the only one in existence, thus fetching the high price at auction. Like Christie's, a venerable auction house indeed legitimized NFT as a technology to buy and sell unique digital items. Christie didn't sell any physical collage but rather its related digital asset.
It was not Winklemann's first NFT art sale. The artist had sold a series of NFT last October with pairs of artwork at the set price of $66,666.66 each. In December, he unloaded another series of NFT for over $3.5 million. Pablo Rodriguez-Fraile, the collector who bought one of the pair of NFT last October of $66,666.66, resold the work last February for over $2 million, giving the much-needed proof of the value of Beeple's NFT art over the short time frame.
On the occasion of the global launch of his 'Anatomyland,' designer and artist Aitor Throup had this to say about his debut Genesis NFT collection in collaboration with the Nifty Gateway marketplace.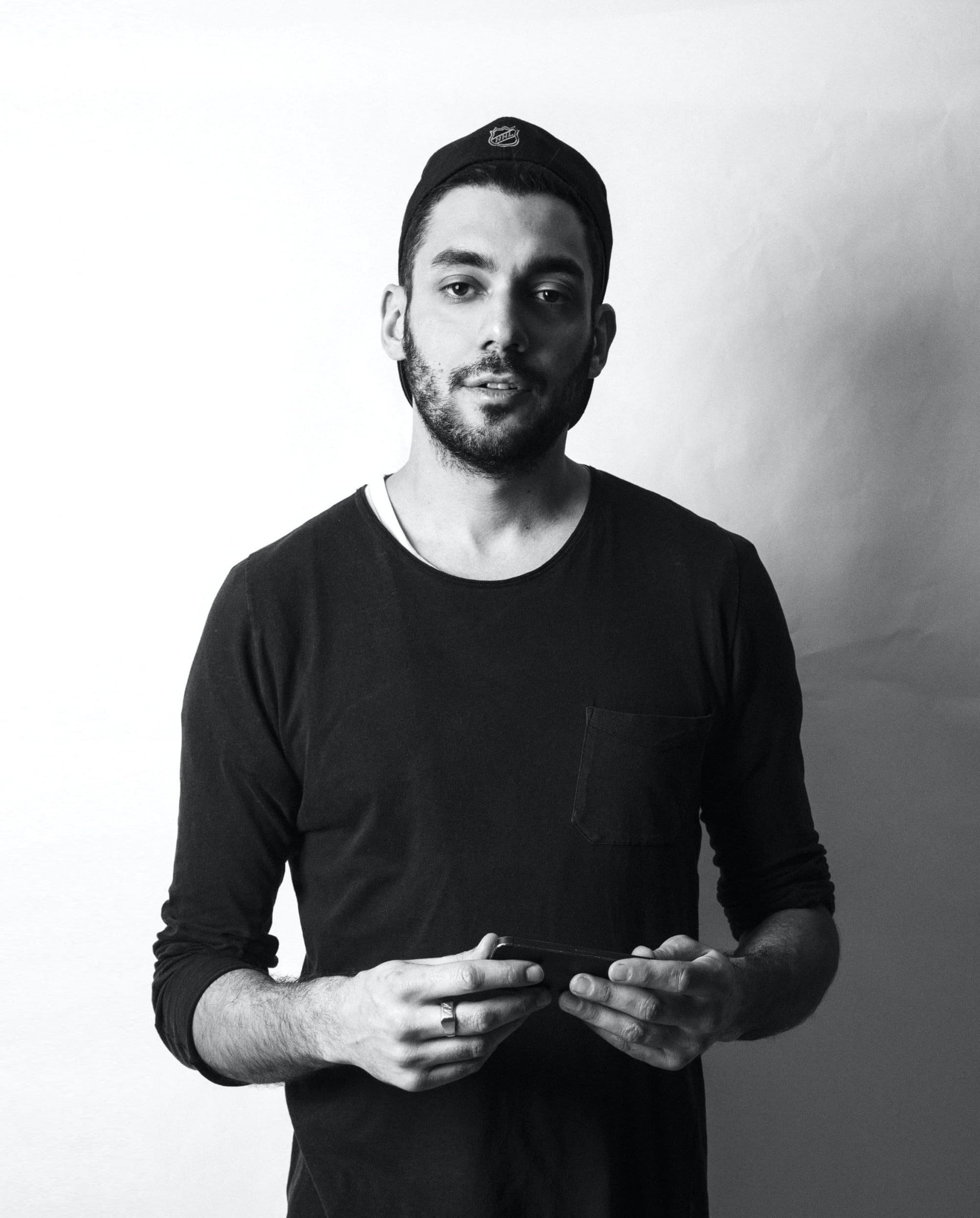 I have always found it hard to fit into the standardized and centralized norms of any industry that I have worked. I don't believe in systems or structures that limit the creative potential of the creator. For that reason, I have always rejected the fashion industry's seasonal structure and standardization presentation format. I have realized that I am first and foremost a conceptual artist specializing in telling layered narratives through intricate character design.

– Aitor Throup, Artist, Designer, G-Star Raw Creative Consultant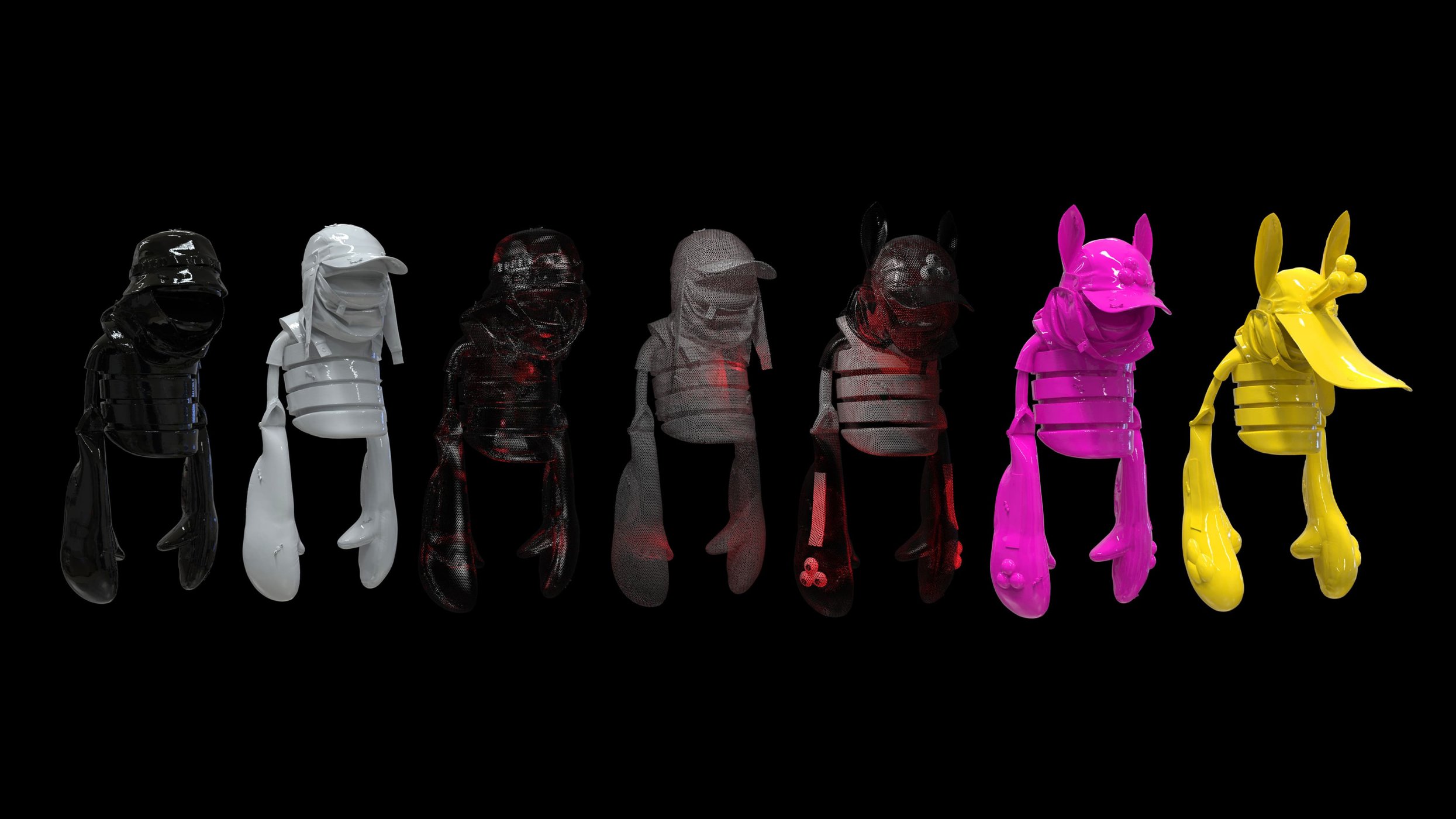 Throup, an Argentinian-British 2006 Menswear Fashion MA graduate of the Royal College of Art, launched his menswear at London Fashion Week back in 2007. Since then, he has worked with various brands over the years, including G-Star Raw, Stone Island, Umbro, C.P. Company, and the music group Kasabian. Since his London debut, the designer has been absent from showing his collections. He had designed combat costumes for movies like The Hunger Games, focusing on his strength in anatomy and movement.
Throup had put his fashion brand 'New Object Research on pause to concentrate on forming this new concept fashion collection.
'Anatomyland' is a multi-dimensional immersive design concept centered around the NFT collection that fuses Throup's figurative sculpture, product design, and character development in the three central characters of the project. Instead of delivering a classical collection of clothes, say for fall 2021, Throup opted for this series of NFT based on the sculptures of the three characters – Lil Yin, Lil Yang, and Good Ol' Dom. They represent the epic tale of the human struggle to find harmony in life within the chaos. The duality of Lil Yin and Lil Yang juxtaposes the striving for balance, personal and societal, while Good Ol' Dom is the expression of a higher self.
Even as NFT, it is not, however, an absence of fashion design. The characters have to be made first as puppet toys size with layers of mesh fabrics and cut according to the characters' attributes themselves. Lil Yin had a black mesh tee shirt and a black skirt, while Lil Yang wore a sharply cut cropped rugged fabric jacket and a wrap skirt-pant.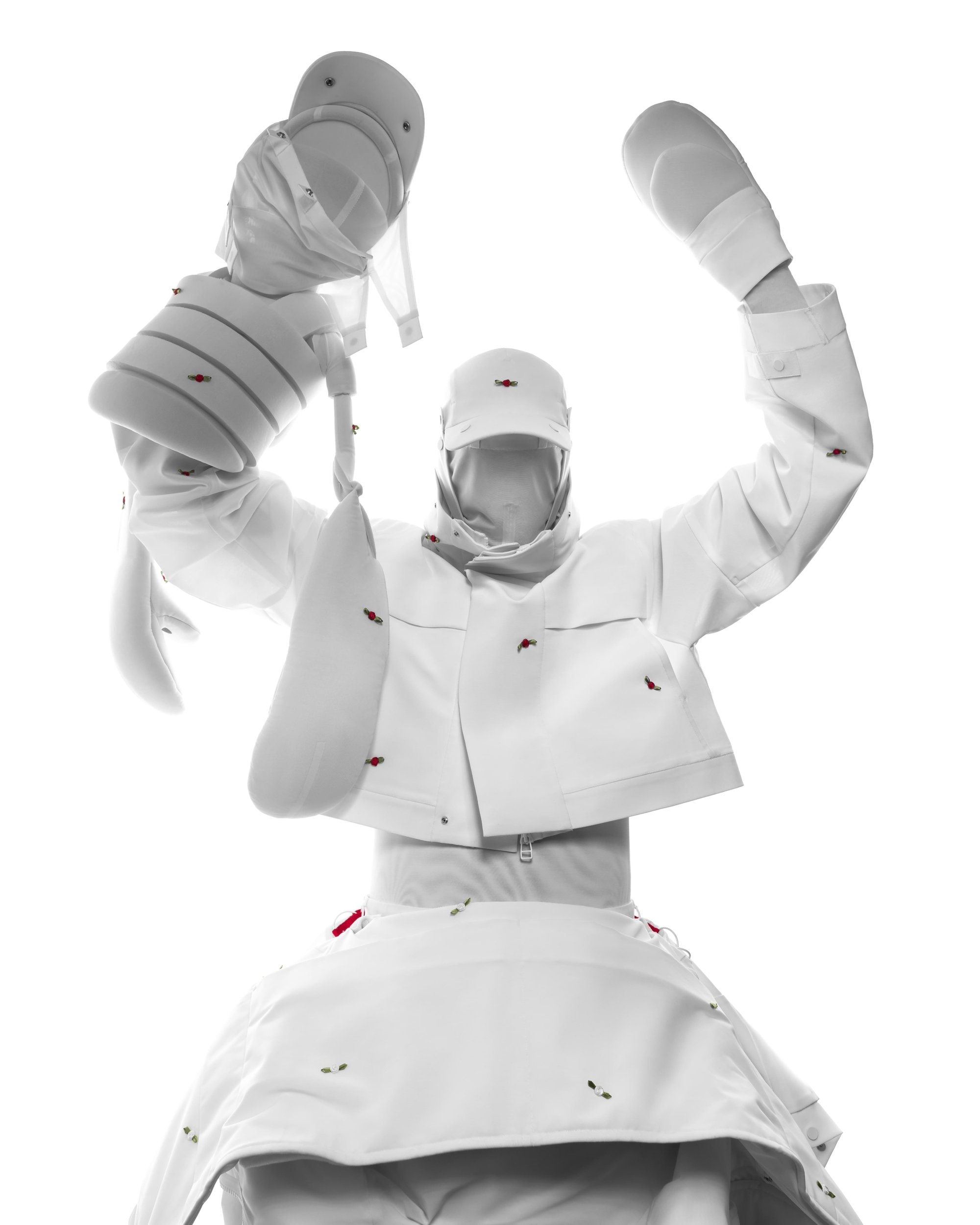 Two hats worn by these two characters – Modular Veil Cap and Modular Bucket Hat – will be numbered, signed, and authenticated as artworks. They linked to individual NFT will be available as first editions drop in conjunction with the NFT sale at Nifty Gateway. The first month of this hyper slow fashion release with a few items available monthly, first with these two prototype hats as NFT based on physical prototypes Throup created in his design studio as there's a physical basis for the collection. Clothing as well will be released shortly in limited editions.
My decision to enter the world of NFT is a reflection of the technology's pursuit of decentralization and the empowerment of the artist. Through my increasingly deeper understanding of digital tools, I have created complex artworks that allow me to convey the layered nature of my work in ways that my physical sculptures and objects are not capable of. I can finally get much closer to the purest version of my imagination. Nifty Gateway has been amazing in trusting my vision and helping to make it a reality

– Aitor Throup on how he wanted to find a new structure to present fashion and to present fashion in a way that is not novel but innovative and creative
NFT is a brand new horizon in fashion and in the last few months, there have been several notable sales of fashion NFT.
The virtual brand RTFKT sold a digital Metajac Ket Og jacket for $125,000.
James Zwadlo and Chris Everett of Impossible Briefs, and the electronic music Adventure Club producer Leighton James created Overprice in early 2021 as a luxury fashion brand combining the unique NFT with original wearable art clothes. The trio wanted Overpriced to serve as a commentary on the fluctuating value of money, art, and fashion, as well as a fashion brand powered by NFT. Overpriced sold an NFT hoodie for over $26,000 on Blockparty.co late this April that also allowed viewers to wear and authenticate their NFT via a link on their phones.

Throup's Anatomyland is more central to challenge how the fashion business can operate in the digital space now and in the future. The brand's morphing of NFT and physical clothes will precede how the industry can adopt this technology even though it is still a small and niche market. Throup has a considerable fan base built over the years with his Shiva skull bag and his 'Daily Sketchbook Archives' drawings.
The core of NFT is about collectibles and the fans for these collectibles.
Luxury brands that are adept at creating special items now have a chance to develop unique NFT. For example, Louis Vuitton makes the particular case to hold the gold FIFA World Cup presented to France as the world champions in Moscow in July 2018. There is no reason why there should not be an NFT of the case that is also unique for collectors.
At this critical juncture for fashion, the industry currently debates how to present the spring 2022 collections as the health restrictions improved to the points where physical shows are feasible by the start of the men's season. For Throup, the seasonal schedule is no longer a viable format, something that the Kering brands agree. Hopefully, luxury fashion brands won't race backward to just the physical shows with expensive staging in the hopes of delivering some kinds of narrative to mostly digital audiences.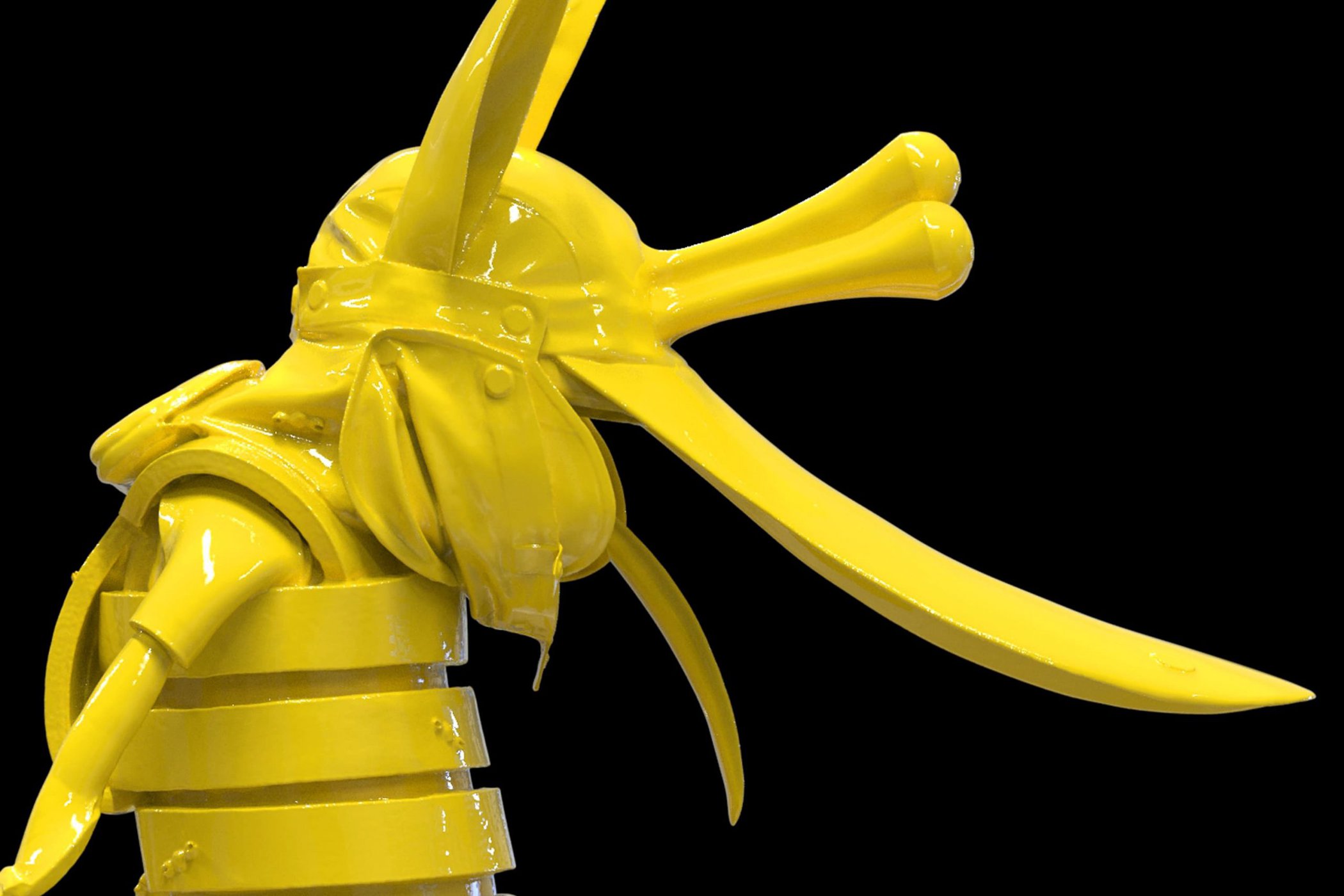 "Demand for NFT continues to grow, and we're excited to bring this highly innovative partnership to our community and give them access to narrative-rich, multidisciplinary work on our marketplace," Ashley Ramos, the senior producer at Nifty Gateway. "We're excited to support Throup's Genesis NFT collection, which merges the artist's disciplines of figurative sculpture, product design, and intricate character development," Ramos said of the project.
It is refreshing to see Aitor Throup again thinking outside the box, this time within the framework of the screen.
---