---
In the fast-paced world we are living in today, sometimes the riskiest moves are to slow down and present something exactly as it is. Comfy, casual, and constantly chic, Isabel Marant's latest campaign is a celebration of the simple things in life. Sleek bag designs and colorful sandals are put on display as the Spring 2020 collection is presented point blank.
No complicated scenery or crowded shoots, the french fashion designer masterfully depicts the beautiful designs without any distractions. All eyes are on the accessories in photographer Joaquin Laguinge's collection of elegant images, featuring model Kaya Wilkins; each photograph is set on an industrial floor against a white backdrop, with the sole prop being a comfortable white cushion.
For Isabel Marant, this risk equals complete reward. Nothing else is wanted and nothing is else is needed, as less is truly more. So let's take a break, take a breath, and celebrate the fashion house's art of being uncomplicated.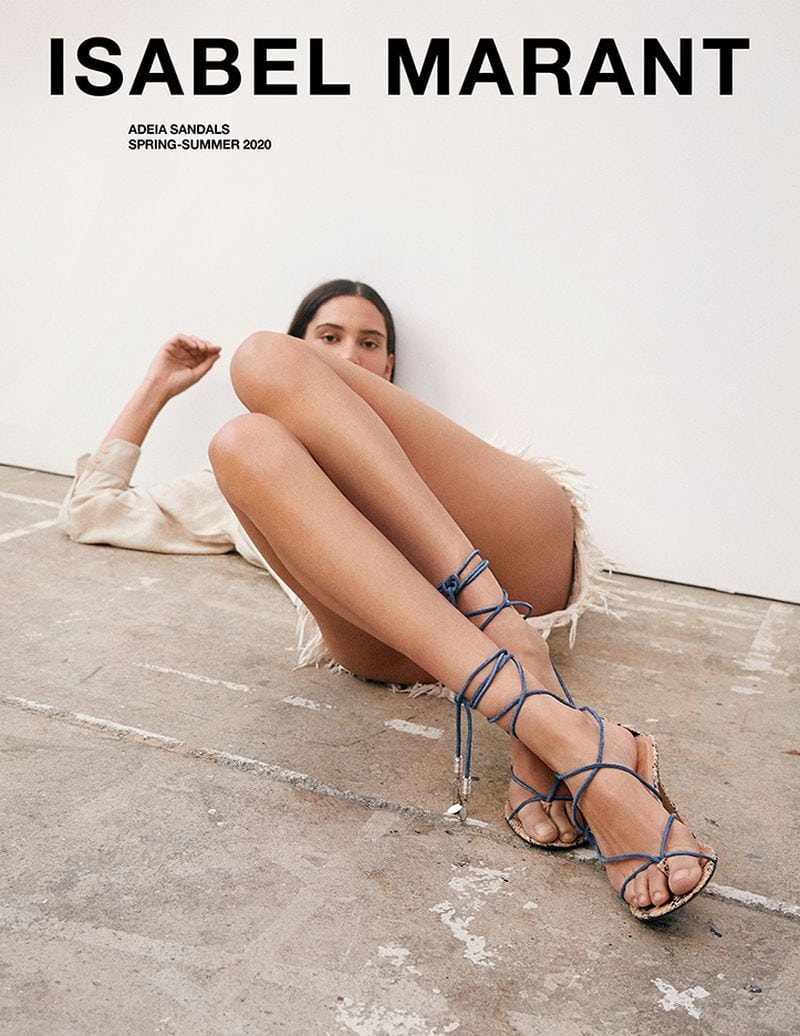 Isabel Marant Creative Director | Isabel Marant
Photographer | Joaquin Laguinge
Set Designer | Eleonora Succi
Model | Kaya Wilkins
---