---
Juergen Teller channels the minimalist energy of modern art in his latest campaign for Isabel Marant.
He captures models Mica Arganaraz and Leon Dame in looks from the Fall 2020 collections on the steps of the Palais de Tokyo in Paris, a building dedicated to modern and contemporary art that houses two museums. In some of the images he positions them on the concrete steps of the building, highlighting silhouettes against the simple gray background. In others he captures them among the galleries, where monumental abstract pieces stand in the background. Intentional pops of bright blue and yellow lend a sense of colorful rhythm to the imagery.
An accompanying short film feels like a behind-the-scenes video collage of Teller's process. We hear him speak to the models as they assume various expressive poses. These shots are interspersed with closeups that reveal the textural details of Isabel Marant's designs, while an experimental, textural soundtrack scratches the viewer's brain.
The campaign also features art direction by Franck Durand, who brilliantly recognizes the under-appreciated importance of graphics and typography in driving brand image. Teller and Durand have worked together on previous campaigns for the house, and their comfort and confidence in working together is on display in this crisp campaign. As he vacillates between fashion, fine-art, and documentary photography, some of Teller's work for ad campaigns can get somewhat lost in itself without proper art direction. Working alongside Durand he stays fresh and focused, with the images making a consistent and cohesive visual impact.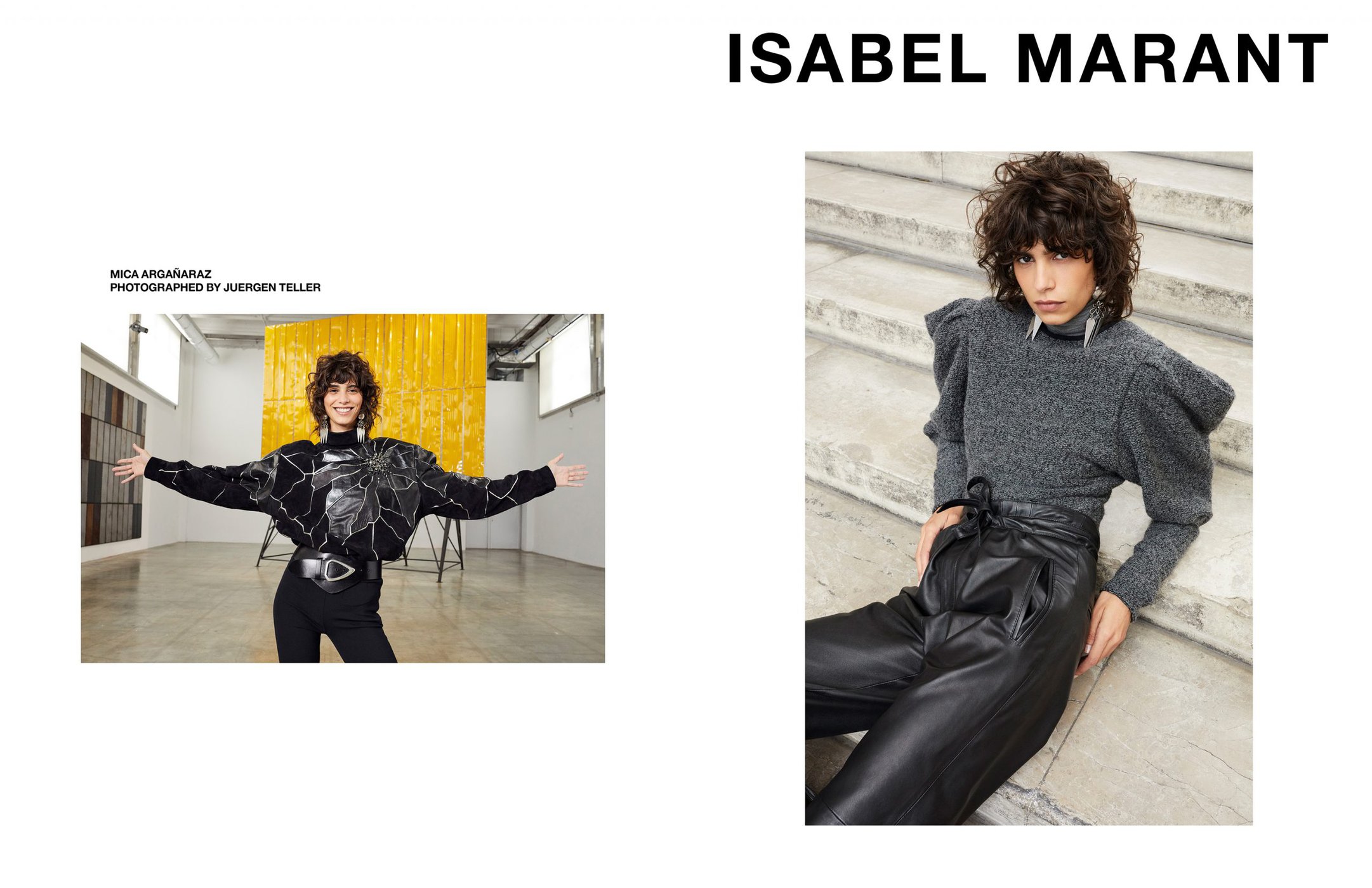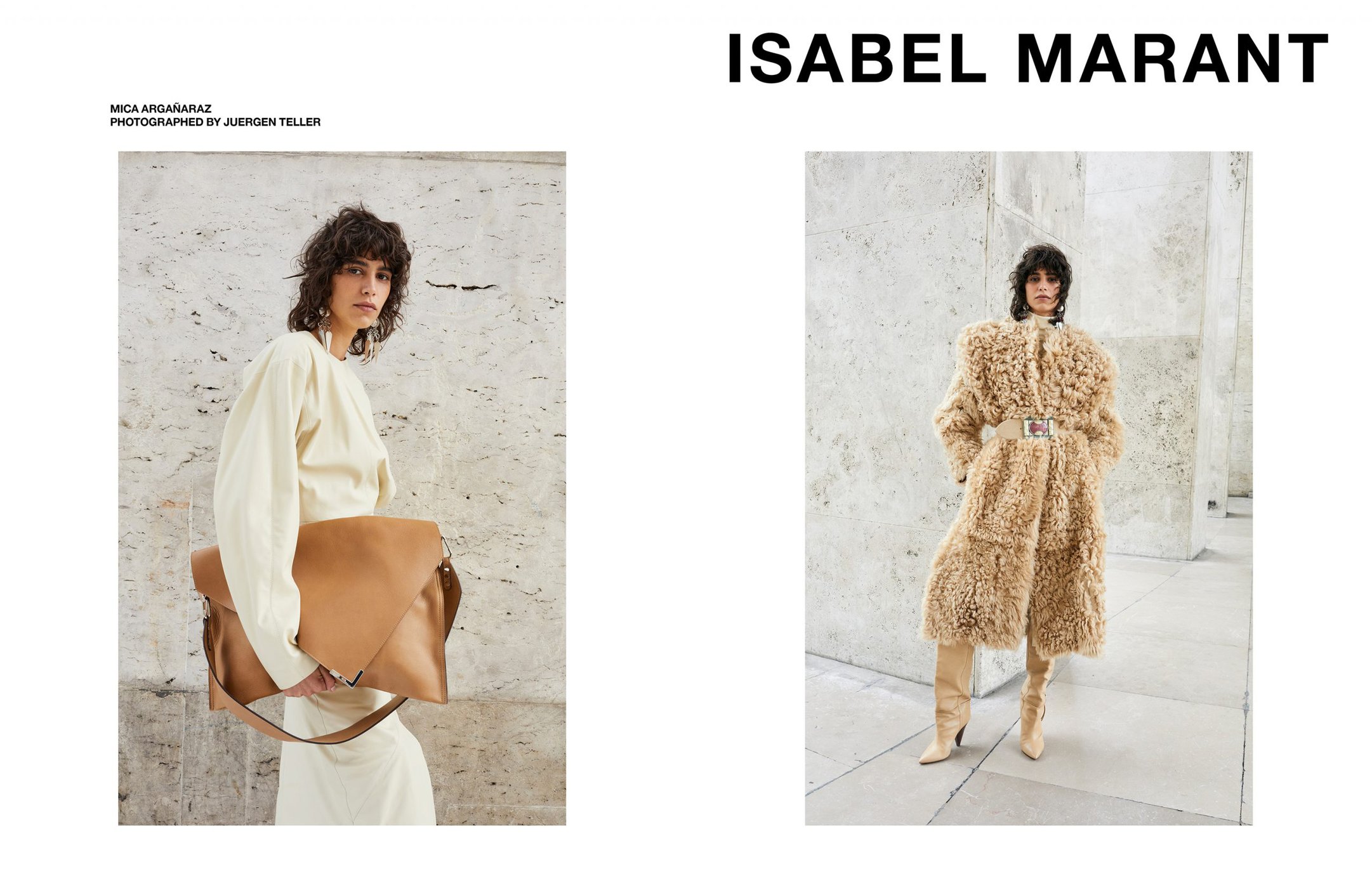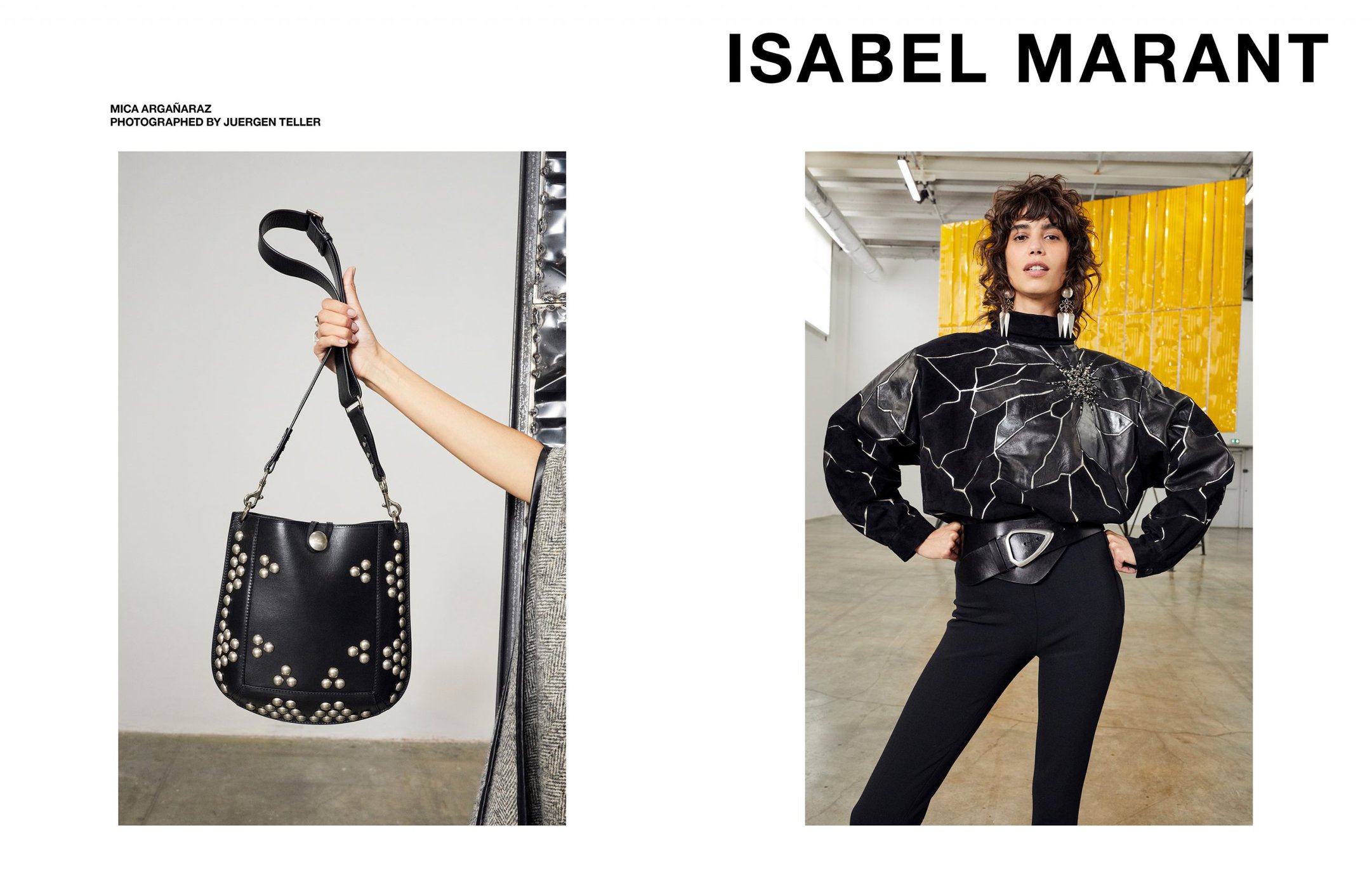 Isabel Marant Creative Director | Isabel Marant
Agency | Atelier Franck Durand
Creative Director | Franck Durand
Photographer/Director | Juergen Teller
Models | Mica Arganaraz, Leon Dame
Stylist | Géraldine Saglio
Hair | Damien Boissinot
Makeup | Christelle Coquet
Location | Palais de Tokyo, Paris
Artwork | Kevin Rouillard
---