Review of Isabel Marant Spring 2021 Ad Campaign by Photographer Juergen Teller with Art Direction by Franck Durand, with models Amar Akway, Klara Kristin, Rebecca Leigh Longendyke, and Kerkko Sariola
Isabel Marant owns the streets of Paris in their latest campaign. The brightly nocturnal Spring 2021 campaign features art direction from Franck Durand and photography by Juergen Teller.
Teller's imagery finds unexpected cohesion between elements of the collection and the spontaneous nighttime world of the streets of Paris. The campaign has a distinctly nocturnal feel, and Teller's only light source appears to be the flash from his camera, which charges each image with an unvarnished and open-ended street energy. This sense of realism goes well with the feeling of possibility suggested by the darkness of night that stretches infinitely away.
But Teller's and Durand's cohesive sense of color elevates the photographs and makes the whole campaign feel like much more than the random street photography it is masquerading as. They develop a bold color scheme of black, red, white, pink, and silver, finding a conversation between the colors of the collection and those out on the street. The use of rippling metallic textures is especially cool, and again shows a keen sensitivity to the visual identity of the collection. The short film's layered juxtaposition of images further develops this rhapsodic sense of visual rhythm.
The campaign is quite impressive in its dual sense of precision and naturalness. It's visual concept shows a thoughtful and precise consideration of how to translate visual elements of the collection out into the world. But the approach is executed with such a lovely sense of spontaneity that we feel ourselves being simply swept along by these rhythmic colors of nighttime.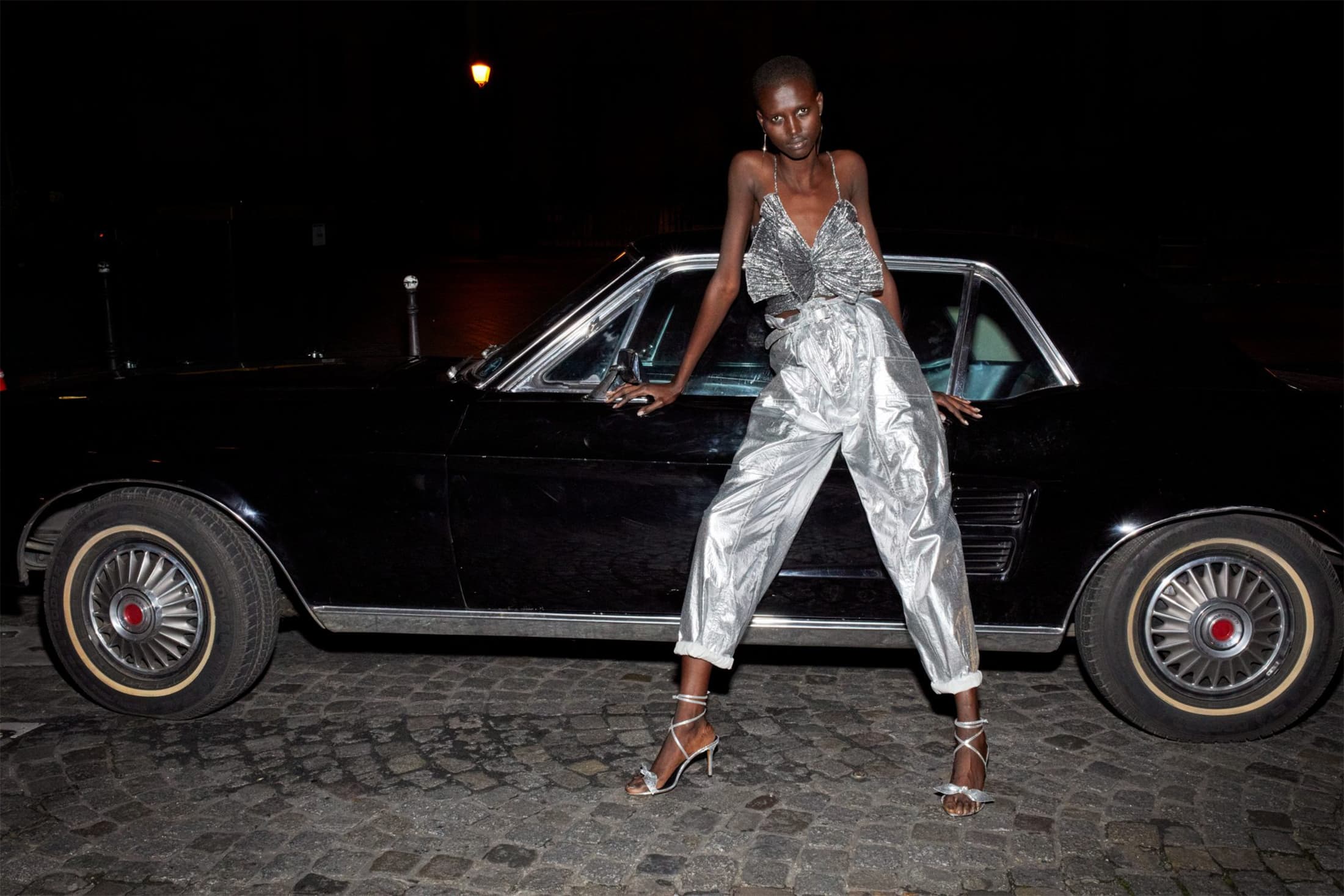 Isabel Marant Creative Director | Isabel Marant
Photographer | Juergen Teller
Art Director | Franck Durand
Models | Amar Akway, Klara Kristin, Rebecca Leigh Longendyke, and Kerkko Sariola
Stylist | Géraldine Saglio
Hair | Damien Boissinot
Makeup | Lisa Butler
---