---
Since Creative Director/Designer Isabel Marant opened her house in 1994, she has steadily amassed a legion of devotees with her covetable must-haves. From an ugly duckling transforming her father's old clothes, she has transformed into the epitome of Parisian chic, making effortlessly cool clothes with a unique undercurrent of post-modern feminism. That independent point of view comes through in her love for people, her family, her team, her hand-rolled cigarettes, as well as her hands-on approach to designing and building an empire. Chief Impressionist Kenneth Richard sat with the patron saint of Parisian chic to chat about her journey.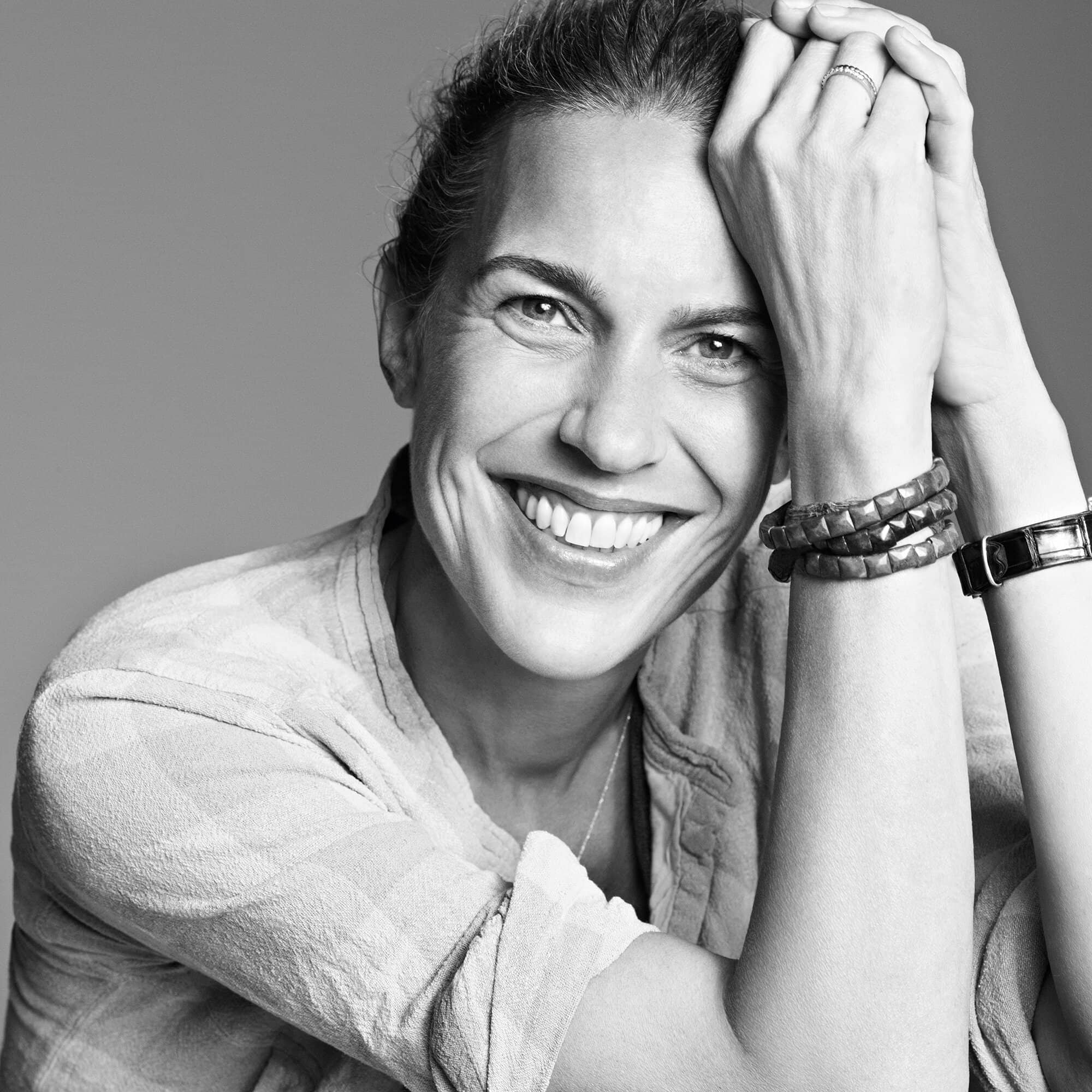 Kenneth Richard: Nice to catch-up over déjeuner and hand-rolled cigarettes. No wonder your fashion's favorite French designer. Since our lunch is beginning, let's begin there. How did you become a designer?
Isabel Marant: It was never my dream to be a designer. I was very tomboyish when I was a kid but I had a very precise idea of what I wanted to wear, and I started to create my own look very young. My little brother was super pretty and myself, not so much, so I think that organically I had to impose myself, and I did it through my look. I played with old garments that my father was throwing away, making silly stuff out of it.
Then my girlfriends started to say, 'Oh, it's interesting what you're wearing, where did you find that? Can I have one?' so I started to do it for my girlfriends. After a while I thought, 'I'm working for this, I should sell it.' So, at the age of 16, I was kind of making a living out of that, and it was a real job.
Kenneth Richard: So your brother inspired all this?
Isabel Marant: Yes, but I'm much prettier than he is now!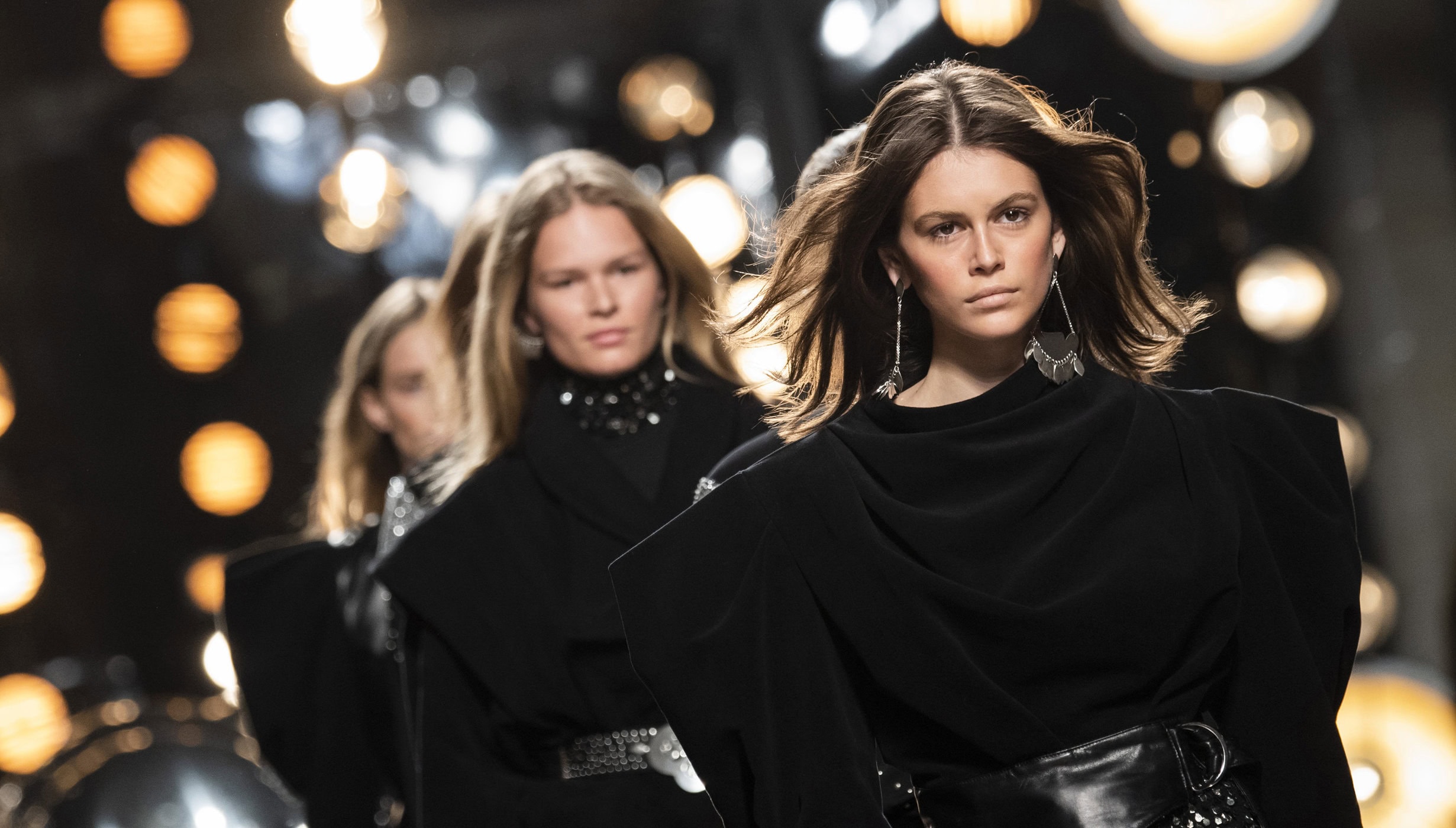 Kenneth Richard: If you weren't dreaming of being a designer, what did you think you were going to do?
Isabel Marant: I didn't really have any ideas but I always loved economics, statistics and was very into social matters.
But I started working out of my bedroom at my parents', and then I moved when I was 20 into an apartment in Bastille where I started my business. Actually, I started with jewelry because I couldn't really afford to invest in a clothing collection. I saw this generation of young designers who spent all their money doing fashion shows when they had a very small collection. They went bankrupt producing images which pleased editors but were not very sellable, it was more based on the image than the clothes and the wearability. For me, that was not the right way to start. I wanted to establish a real collection, a strong clientele, and then start into the image.
So for a long time myself and my first employee, who is still with me, were creating jewelry and rolling beads all the time.
Kenneth Richard: What does he do now?
Isabel Marant: She's working in the production for the jewelry!
Kenneth Richard: Of course! What did your family think when you started your business?
Isabel Marant: My family was quite into fashion because my mother was a model, my father came from a family of photographers. They really trusted me because I had this very strong character. They knew that I was not just a dreamer with unrealistic fantasies, that I was very hardworking and concentrated on what I was doing.
I think it helped me a lot to have this economical vision of things and not just the dreamy part. I have a double personality; I am creative andvery business-minded.
Kenneth Richard: So, jewelry first because of cost. Smart. When did you start to do ready-to-wear?
Isabel Marant: I started with my mother, who ran Elite Agency in Paris after being a model herself. She was knitting all the time, making sweaters for the models and they said she should make a business out of it. So she started a knitwear business and around 1989, a Japanese investor wanted to invest in a younger line of it. I had just graduated from Studio Berçot, and we created a small collection of sweaters together. Her business quickly folded, while I kept the young line with the Japanese investment money. The Japanese investor gave us a lot of money and completely disappeared
Kenneth Richard: That is a dream situation. He was an angel investor after all!
Isabel Marant: Yeah, exactly! That's how I started my first knitwear collection. Then, step by step, I continued to invest and increase the number of pieces till 1994, when I felt ready to do a fashion show. It took about four years to work to it. I had a clientele, I had a real business with my jewelry and my knitwear and jersey collection. Plus, we had people because the jewelry took off right away and we needed help to produce. That is when Sophie joined us.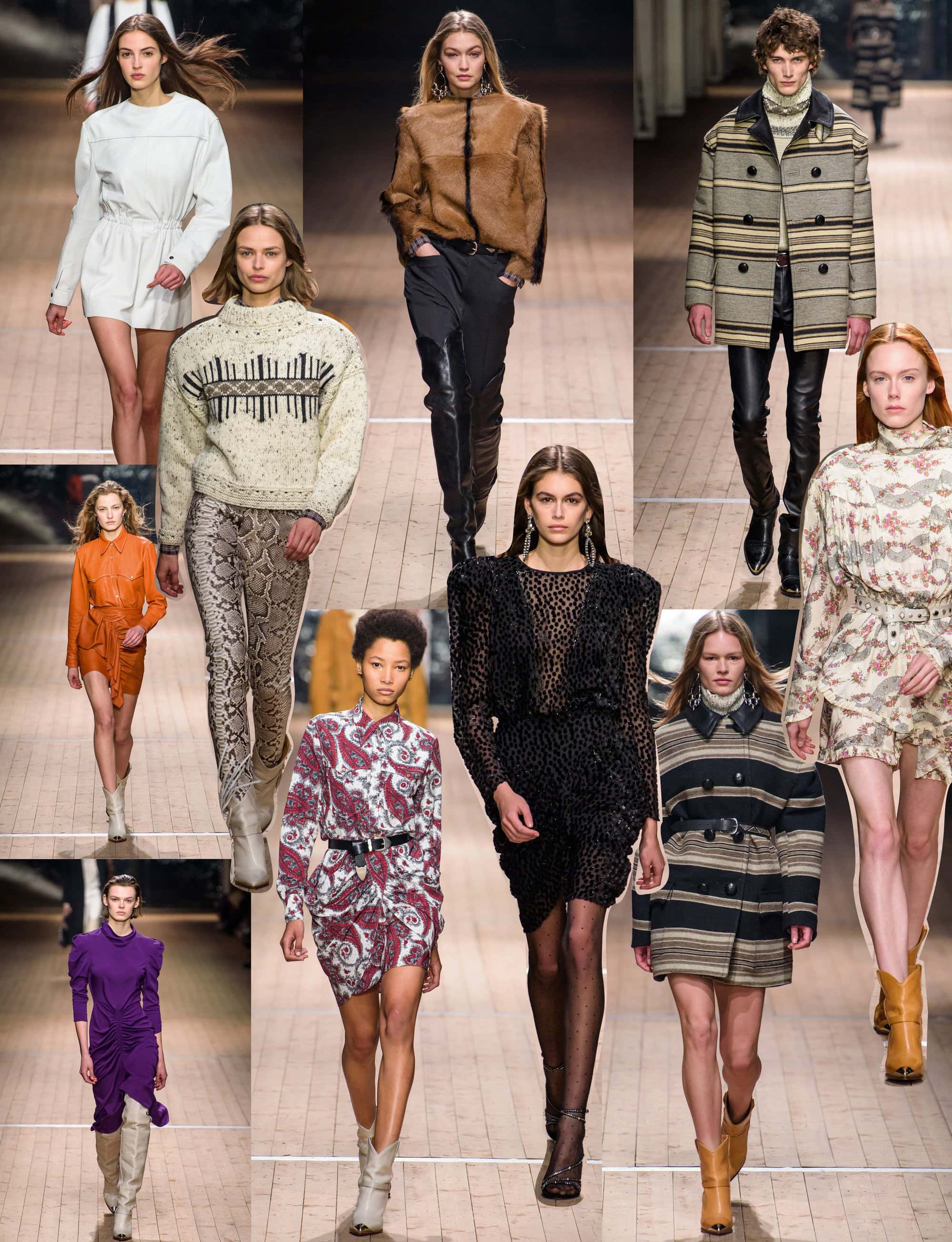 Kenneth Richard: Sophie Duruflé, your CEO? You met her back then? How did you meet her?
Isabel Marant: In school, we were 14 when we met. She was the girlfriend of my brother for 20 years.
Kenneth Richard: Your brother has brought you a lot of goodness!
[Laughter]


Kenneth Richard: First shows are always a great story. What was it like?
Isabel Marant: That was really something. Next to my apartment in the Bastille was a beautiful squat, an old building within a courtyard covered with an old glass roof, everything really broken with a super beautiful atmosphere. I asked the mayor if I could use the space for my fashion show and two days before the show they said no, but I had sent my invitations so I decided to do it anyway. The mayor passed by while we were setting up, I asked him to pretend he never saw anything, and he did.
It's the energy of youth and this naïve thinking that you're full of power, nothing matters, you just do it. Nobody's paid, everybody's in it because you give each other strength and you believe so much in your thing that people follow you. It was only non-models from a savage casting that we did around Paris. I had a lot of joy. Maybe two editors came, because in '94, there were not so many young designers like today, there was not the net, and it was very difficult to get noticed by editors. Which is still the case, but now you have more tools.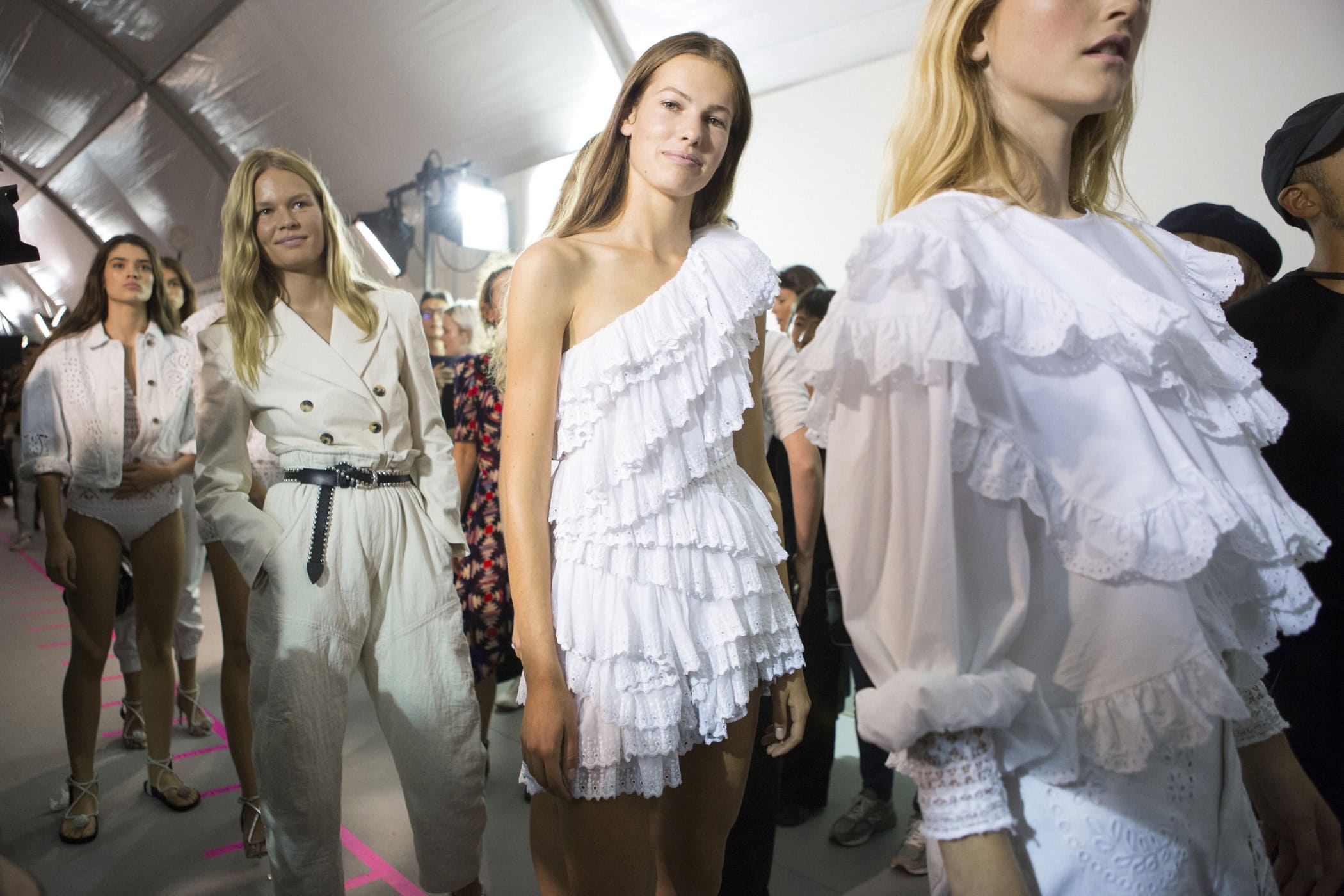 Kenneth Richard: What happened next?
Isabel Marant: Next was a constant growth. Very quietly but safely, one brick after another, patiently and well thought out, well organized.
Kenneth Richard: Was there a point when you felt like you could take a breather, that you'd made it?
Isabel Marant: Not really. I mean, it's a constant job. Even today I'm still choosing the color of the thread that stitches the garment, and when I don't do it, it's wrong. I have to be there all the time. I really passed it to the others, and my company – which I'm super proud of – resembles me a lot. Everybody has this energy and this understanding of why we are doing things in this way. I think that's very important – to have this synergy between all the people. Today we are like 350 altogether, but it feels like the same company as when I started, which I think is very important because today if you don't have the real essence of a label, you're not convincing.
Kenneth Richard: When you recruit people, what do you look for?
Isabel Marant: I've seen it's more about hiring people with a very open mind. I will choose the person who has the best mind and spirit over the most talented because it's a team.
Alone, I'm nothing. I need to have the right energy with the right people who really get along. If you have a very talented person who's a pain in the ass, it ruins the rest of the company.
Kenneth Richard: You've been working with Franck [Durand] since the beginning. How did you find him?
Isabel Marant: Looking at the work of different art directors and thinking, 'Okay, that's the person I want to work with.'
Kenneth Richard: A number of designers just try to go off and do it themselves, not fully understanding the value of a fellow creative director for imagery. How did you know that you needed Franck?
Isabel Marant: Because I, too, tried it! But I could feel it's not my strength and the image was not at the level that I wanted.
When you shoot a picture, it's not like if a sample is ugly you can redo it, but the picture, it's one day, one model and if it's not good, it's not good. That's when I thought it's time to be surrounded by real professionals to push you, to extract the best of the style.
With Franck, it's very natural because we have the same point of view on things and we want to go in the same direction. So there's no fighting and I love working with him because it's easy and natural. It is also very good to have Emmanuelle [Alt] very close to me because we have the same culture, the same kind of upbringing, the same laughing about special things, we lived the same kind of views.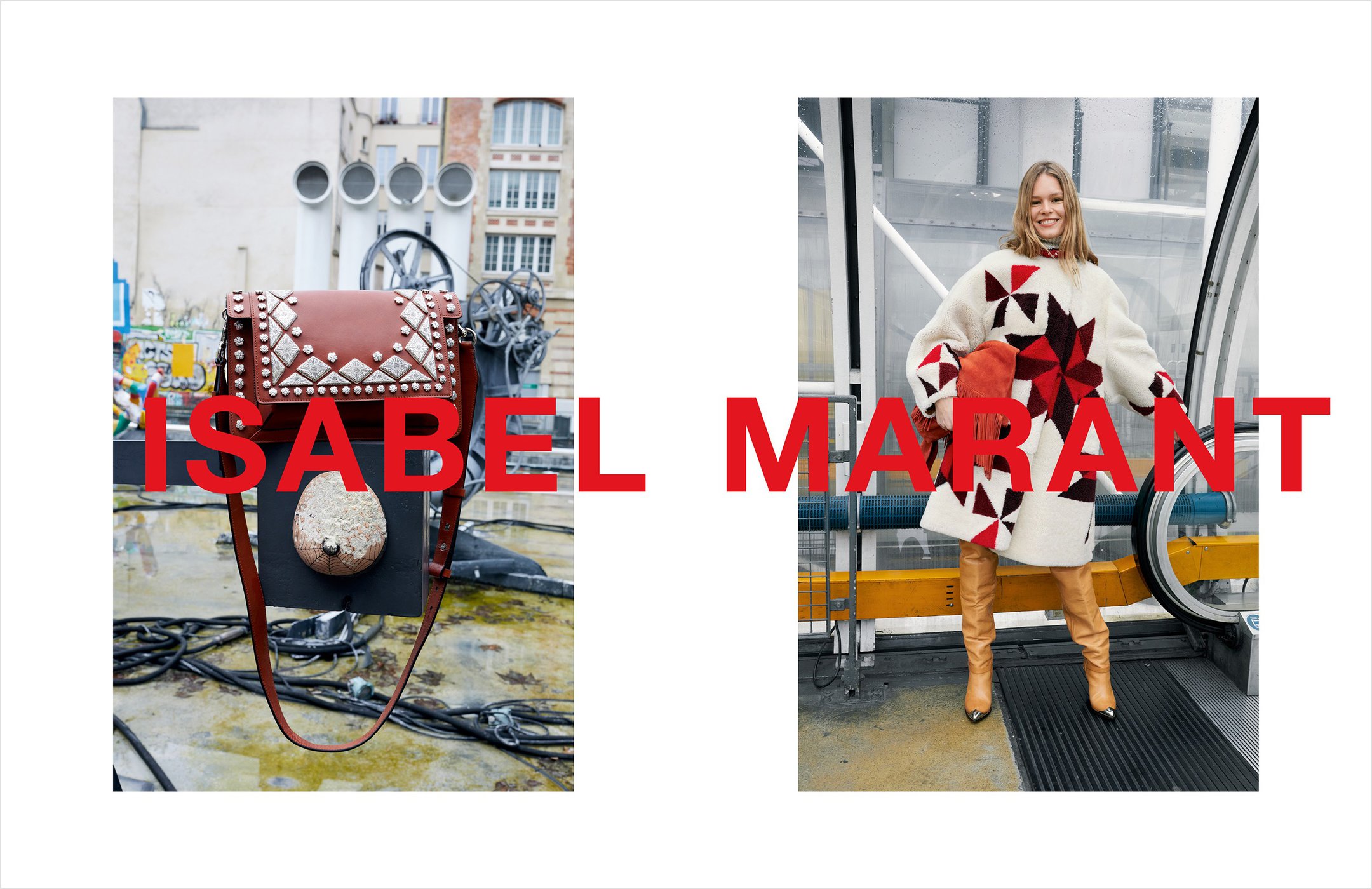 Kenneth Richard: You started to work with Franck before Emmanuelle. I thought it was the opposite. How did you start working with her?
Isabel Marant: Yes, I loved her work, but I was very shy to ask her to work with me. One day I told Franck and he said, 'Why don't you just ask her?' For me, she was like on top of the ivory tower and I was still a young designer. Emmanuelle is much more sophisticated than me and has this amazing talent to style the collection and make it pop in a way that I was not really able to do. I'm a clothing designer, I'm not a stylist, and it's very different to put clothes together for a show and send a message and attitude and I learned a lot working with her.
For the first show she said, 'Okay, Isabel. We are going to do stretchy, thigh high boots up to here.' I thought it was way too sexy, it's not my girl, I cannot do that. Here I am wearing wooden clogs, but we tried it and she was right. It was the same clothes but suddenly, it became super sexy, she brought the Saint Honoré attitude while I was Bastille. Many times, she used my clothes and styled it in a way that I would not have myself. I think working together with her really led the collection to evolve.
Kenneth Richard: Back to Franck, how did you know it was the right time to advertise?
Isabel Marant: It was very strategic, because I never really believed in the advertising at the beginning, but now I know. Then, we had grown as far as we could with the press without advertising to get the editorial support we needed. Advertising helped.
Kenneth Richard: So, how has the business evolved?
Isabel Marant: It's a constant acceleration of everything. I compare it to high-performance sports during a full-blown match that's never-ending. It's a race against time and I feel that it's drowning creativity because you don't have time anymore to let things calm down, to reflect on what you are doing. We're always on the go.
Kenneth Richard: Sure digital has been a catalyst of that. But on the flip side, what has digital done for your business?
Isabel Marant: We started to sell online very recently. It's only been a year.
I did not believe in selling clothes online because for me, my garments are something you have to feel, to touch, something that you have to have an emotion with. But when Net-a-Porter and mytheresa became really strong and very well organized, it changed my mind completely because the service has become so great. You can try it at home, play with pieces from your own wardrobe and if you don't like it, you just send it back. The efficiency and improvement to the experience has changed my mind. I think it's still important to show your clothes in a real shop, but our web shop has become our number one store.
Kenneth Richard: Do you find yourself having to rethink how you tell your story or how often you tell your story?
Isabel Marant: I'm working with Hélène on our communications team, who's very good. My job, originally, was to create garments. It's not to create images, although it's becoming more and more my job.
Kenneth Richard: Have you found yourself becoming a storyteller now as well as a designer?
Isabel Marant: For us, it's more looking at what we are and trying to express it. It's very important to remain very honest and very true to ourselves and not get into a marketing thinking that you have to be there and then inventing things to feed it.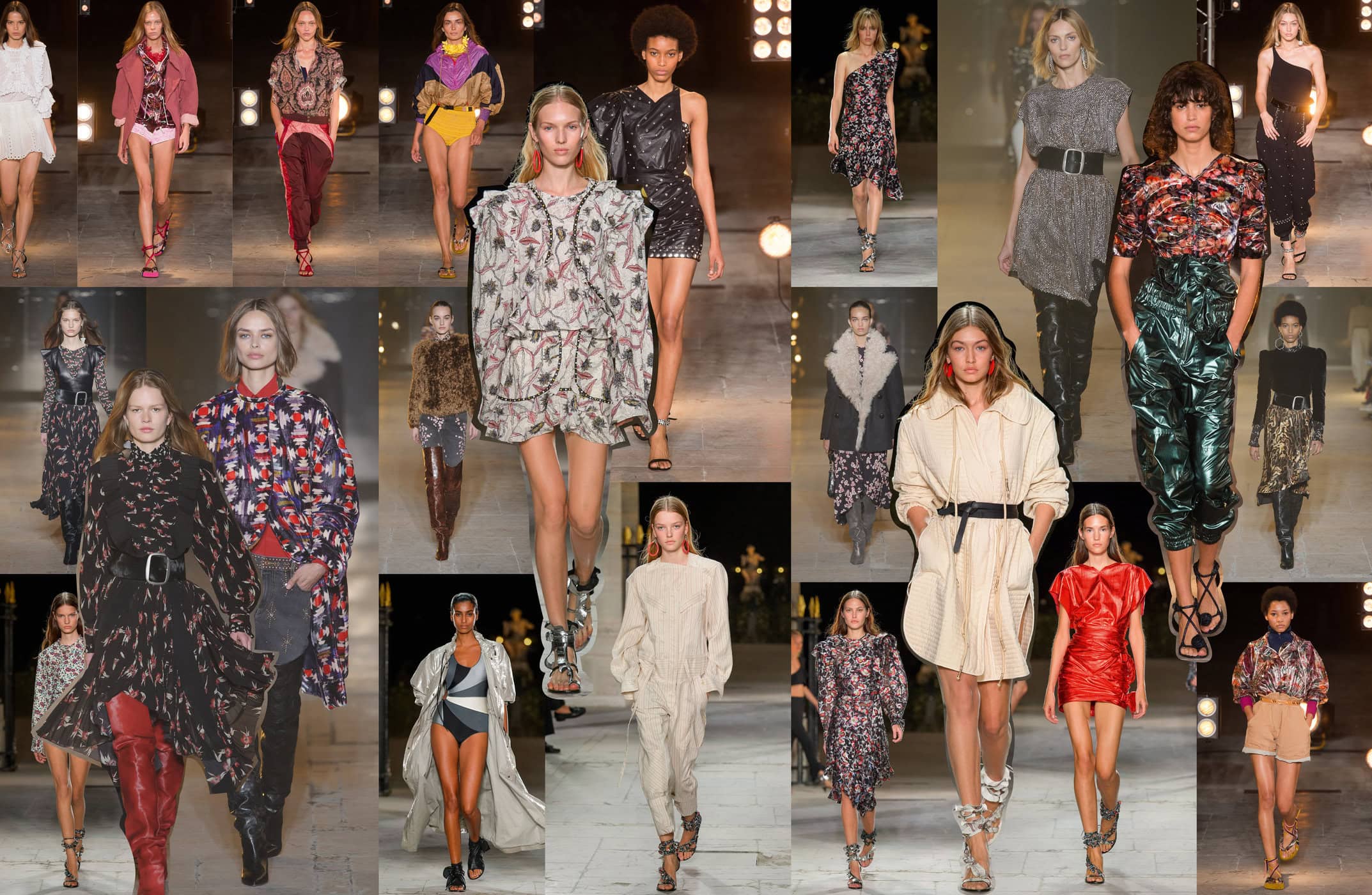 Kenneth Richard: So, what are you feeding them?
Isabel Marant: For example, we were shooting the silhouettes for the different lines and also had different photographers doing the 'making of,' shooting the details. But we are not posting things like 'Isabel arriving on a scooter in the morning.' I don't want to.
My work is making nice clothes that you want to wear. I don't want to show my life. My collection is not about me even if it is because it's coming from me; I don't want to sell my collections through my self. I want that it lives by itself, by what it is.
Kenneth Richard: With all the speed and business, how do you manage to escape?
Isabel Marant: I'm very lucky to be very well-balanced and to have a son, because when it was only Jérôme and I, we could work all the time. But why have a kid if you are never home? So I make sure to be home every weekend and I think that's saved me a lot. I have a family life. I have my friends. I love my friends and my family and I don't want to pass it by.
Kenneth Richard: You have a little place outside of Paris, right?
Isabel Marant: Yeah, an hour away. Fifteen years ago, we bought this amazing cabin in the forest of Fontainebleau. We don't have electricity, we don't have running water, we have to pump out of the well so it's a very simple and rustic life that shows you can be the happiest person with almost nothing, which is very reassuring. It's very small and I love having a lot of people because it's by a river, we do paddle board, we have a row boat, we do barbecues. I love cooking for 25 people, but I have like five plates and bowls, I have three pans – it's fantastic to have just what you need and nothing else. It's very refreshing and I think it's a good balance between the craziness of fashion that I love, because you need this excitement but it's like a good party. You do one per month, that's great.
Kenneth Richard: So you do short road trips there then?
Isabel Marant: Yes, but when we were younger, we used to love driving for hours, I did it so much for all my friends because I was one of the first to get a driver's license and a car. Love road trips. I've driven from France to Portugal to Spain to Greece and now, I can't drive anymore. I hate driving. I fall asleep. The last road trip we did was in California and both Jérôme and I were falling asleep. We almost got killed in Joshua Tree Park because those big American cars are so comfortable. I think we haven't done a road trip since then.
Kenneth Richard: So where do you want to drive to next with the business? What are you looking forward to?
Isabel Marant: I'm very pleased with what we've been achieving altogether so I look forward to it remaining like it is in spite of the growth of the company.
In fashion, you must grow all the time, you always have to come up with new things, with new ideas, with new shops. It's very demanding to keep up with it and not let it get out of your hands.
Kenneth Richard: It's in good hands. Thank you, Isabel, so much for your time. And say hello to your brother for me!
Isabel Marant: That I will, Kenneth. Thank you very much.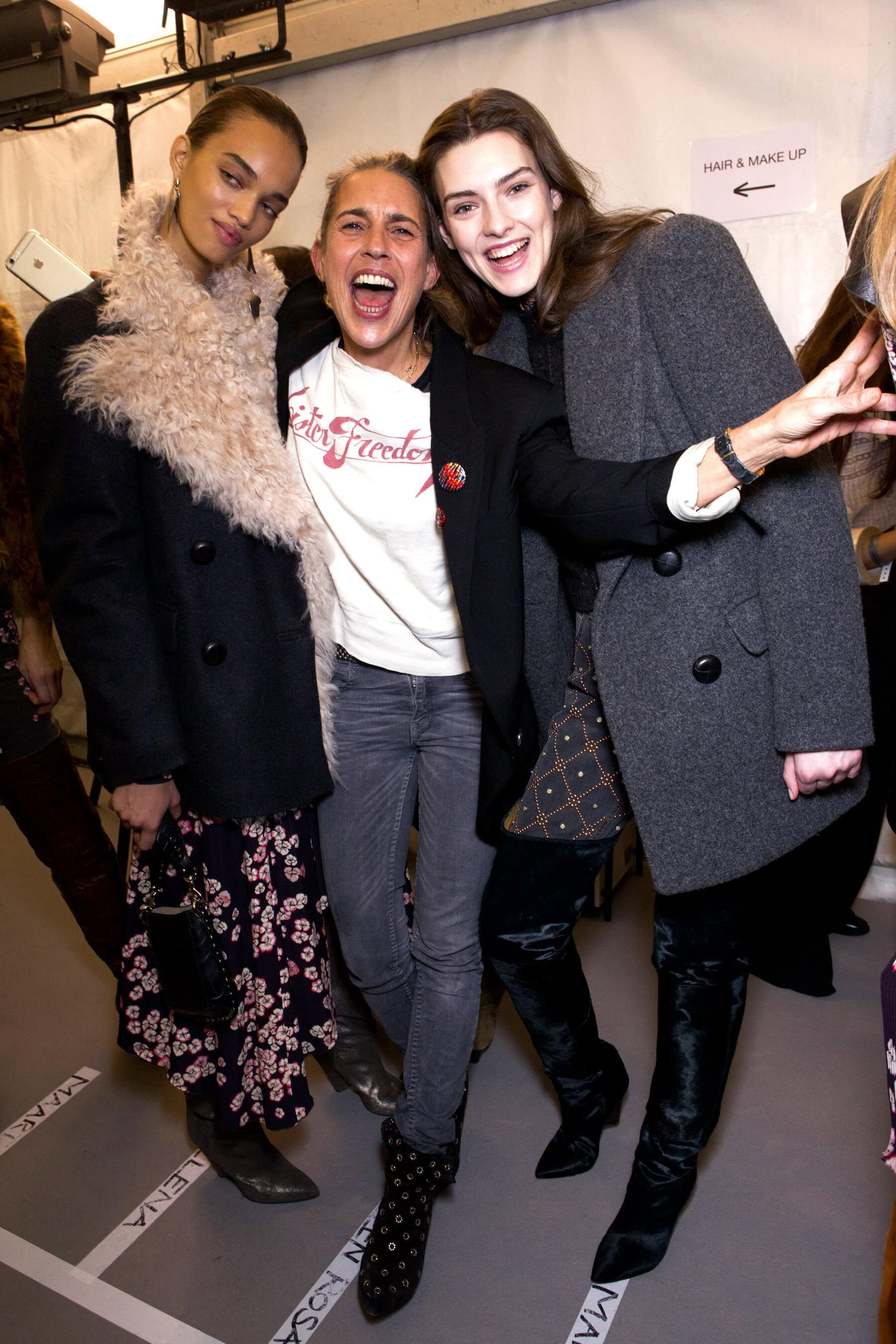 ---