Review of Jean Paul Gaultier Summer 2022 Ad Campaign by Creative Director Florence Tétier and Photographer Charlotte Wales with model Irina Shayk
Irina Shayk hits the beach in throwback style in a new campaign for Jean Paul Gaultier. The Summer 2022 campaign features creative direction from Florence Tétier and photography by Charlotte Wales.
The summer collection revisits JPG's archival heyday of the 90s, serving up low-waisted jeans, a dollar-bill print resurrected from the Spring 1994 show, rhinestone-encrusted logos, skirt suits, hot pink…
The campaign leans into this source of inspiration, channeling classic tabloids and paparazzi culture as Shayk poses along the French Riviera under Wales' wide-angle lens. She struts while clutching shopping bags and a tiny Pomeranian, sheds baggy jeans to reveal a dramatically sexy lace-up swimsuit, eats French fries (stars – they're just like us!).
Wales blurs the backgrounds of the images as if to say to us the only thing worth focusing on is Shayk – another smart play into the campaign's tabloid inspiration. The photoshop jobs aren't great, but that seems to be the point.
At once poking fun at its 90s culture and aesthetics and genuinely reveling in them, the campaign is dripping with that undeniably over-the-top Gaultier attitude.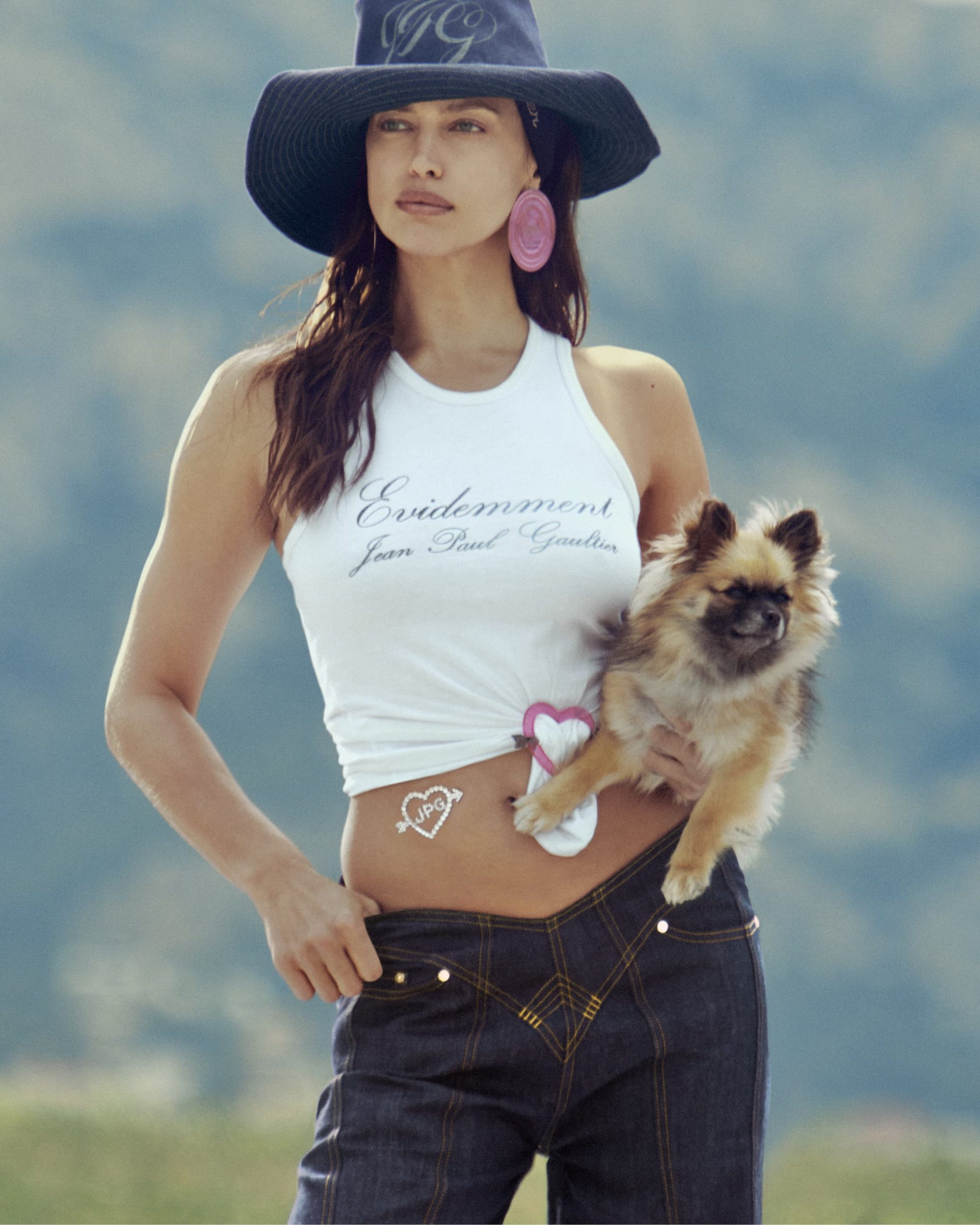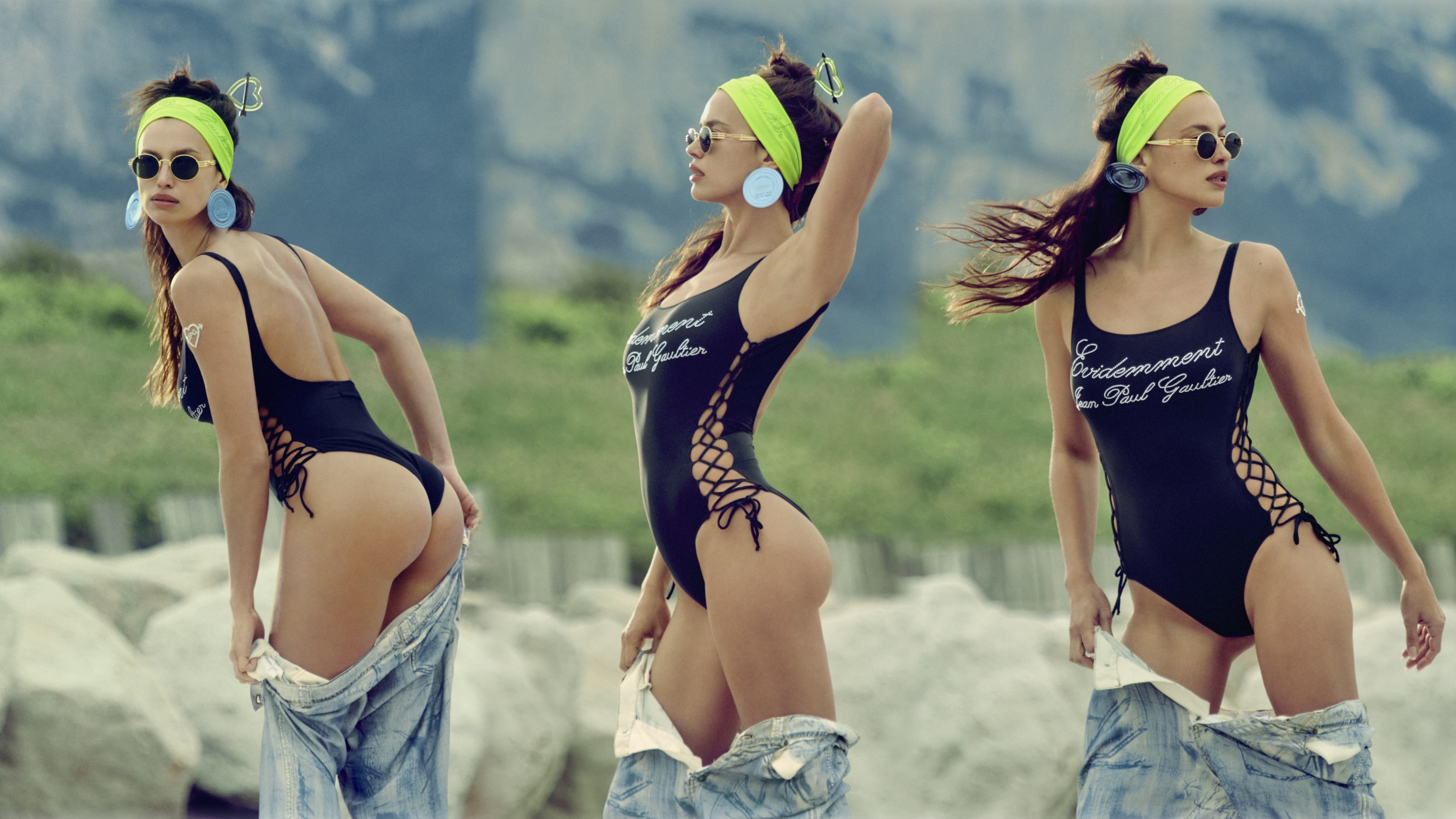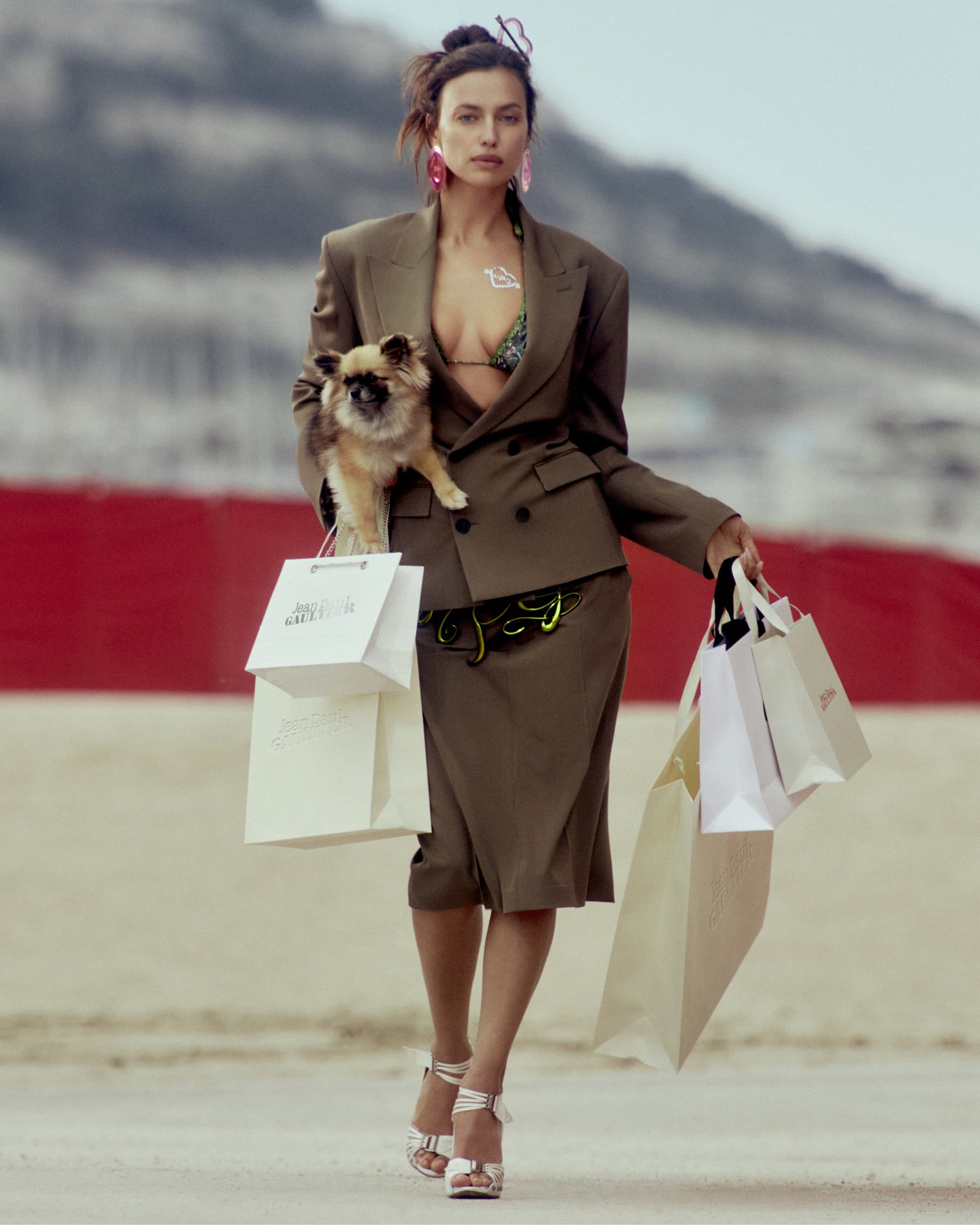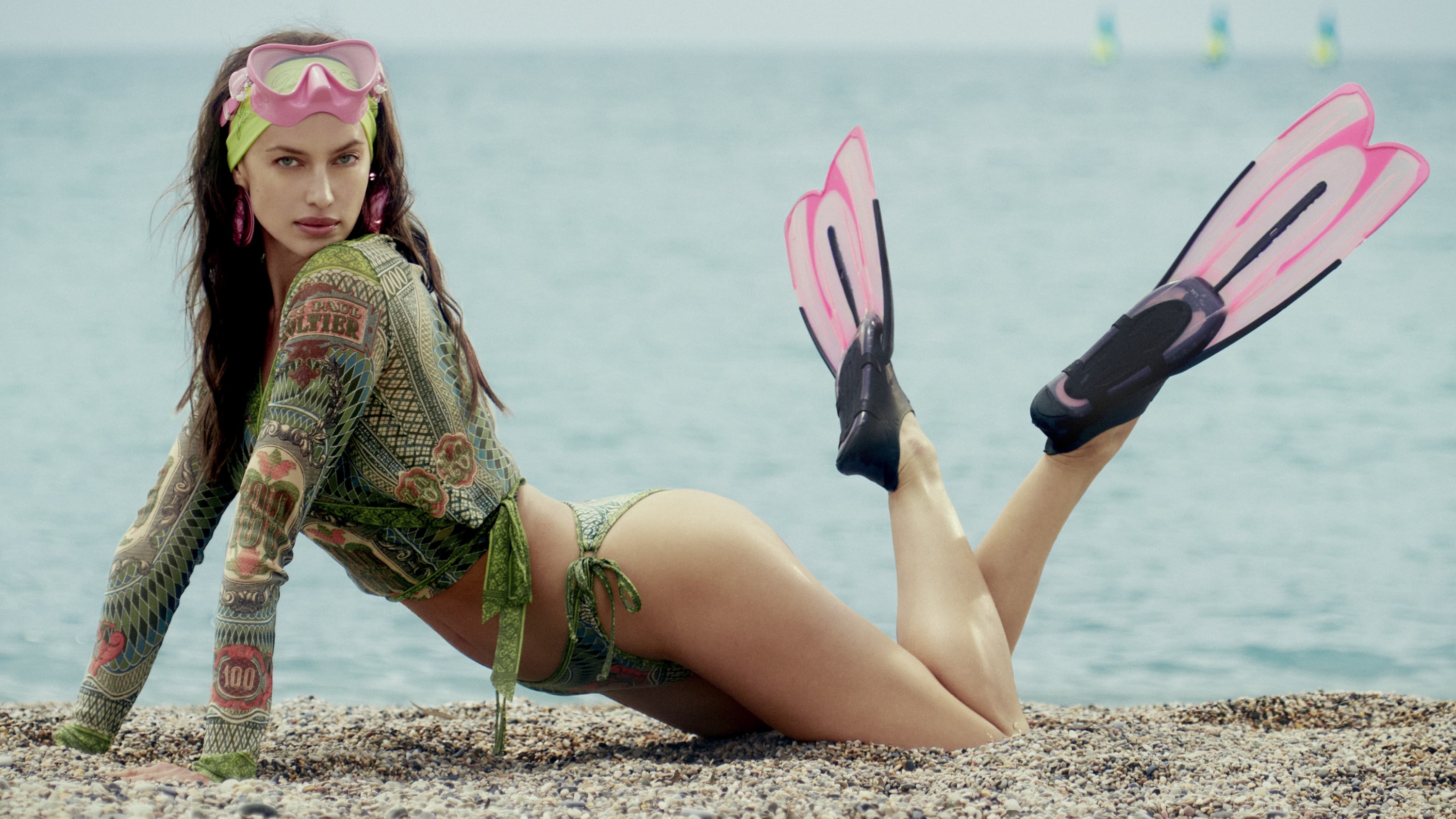 Creative Director | Florence Tétier
Photographer | Charlotte Wales
Model | Irina Shayk
Stylist | Georgia Pendlebury
Hair | Olivier Schawalder
Makeup | Cécile Paravina
Manicurist | Cam Tran
Casting Director | Suun Consultancy
Set Designer | Alexis Segura
Production | Colors

---