Review of Jil Sander Fall 2021 Ad Campaign by Lucie and Luke Meier with Art Director Heiko Keinath and Photographer Joel Meyerowitz
Jil Sander taps legendary street photographer Joel Meyerowitz for a beautiful and contemplative new campaign for Fall 2021.
Meyerowitz is a monumental figure in the history of street photography. Beginning his career in New York City in the early '60s, he was a devoted user of color film in a time when there was still much resistance to the use of color in fine art photography – a notion which feels absurd today, especially looking at Meyerowitz's masterful images. His forays into fashion are exceedingly rare, but his artist's approach fits well with the elevated aesthetic sense Lucie and Luke Meier deploy for their Jil Sander campaigns.
The images were captured in Buonconvento – Meyerowitz's home, as well as the first place Lucie and Luke Meier lived together after they met – a historic village near Siena in Tuscany. Meyerowitz draws gorgeous, cinematic compositions out of everyday locations, such as a gas station, a kitchen, or just on the street. The images were captured across a wide range of times of day, from the last hint of dusk to the full blaze of afternoon, paying delicate attention to the effects and feel of light.
The images are tied together with the brand's signature minimalist art direction by Heiko Keinath. The text informs us that the models and moments are "documented" by Meyerowitz, lending further conceptual support to the imagery's sense of documentarian naturalism, of the real but ephemeral beauty of life's fleeting moments.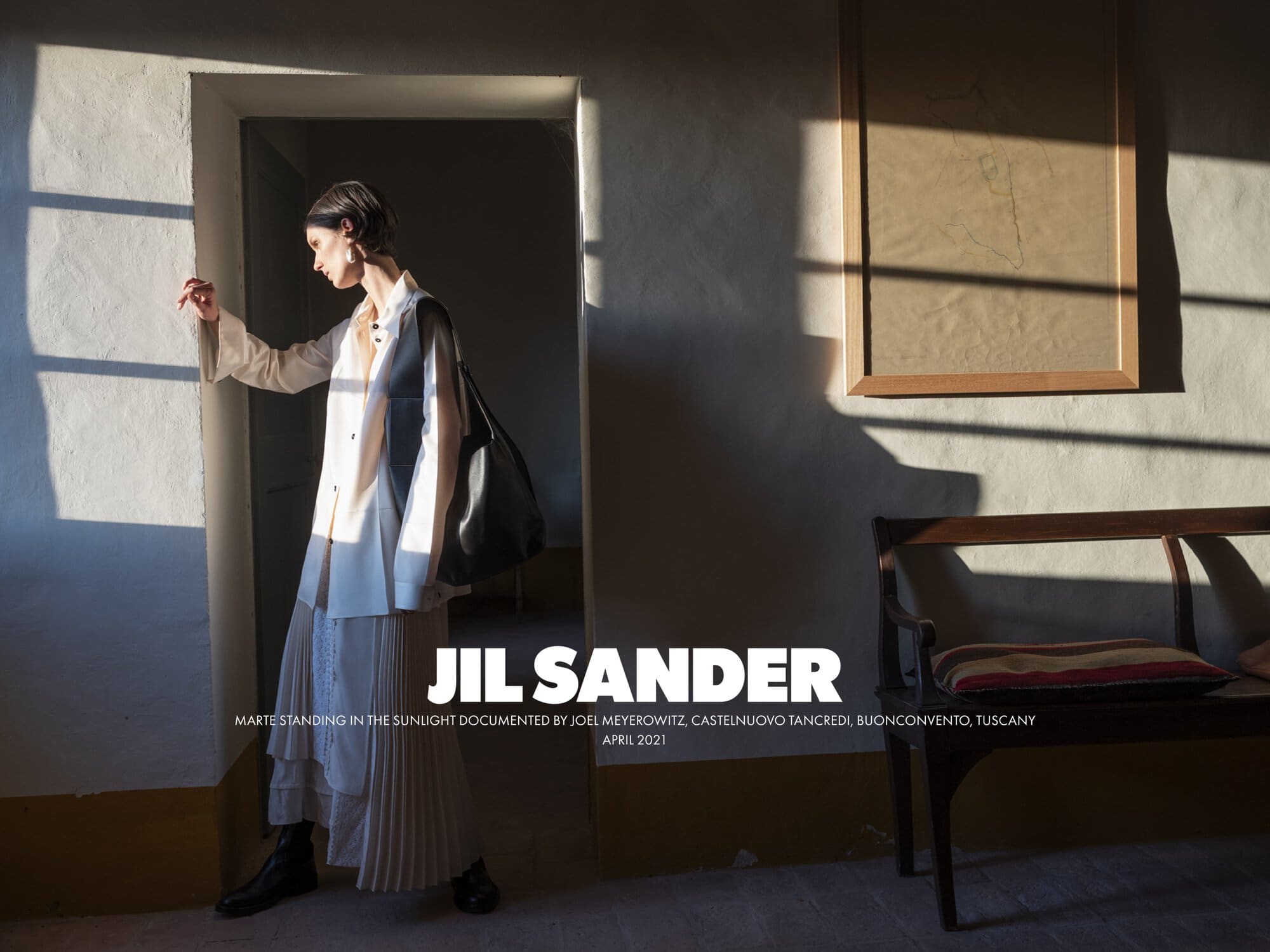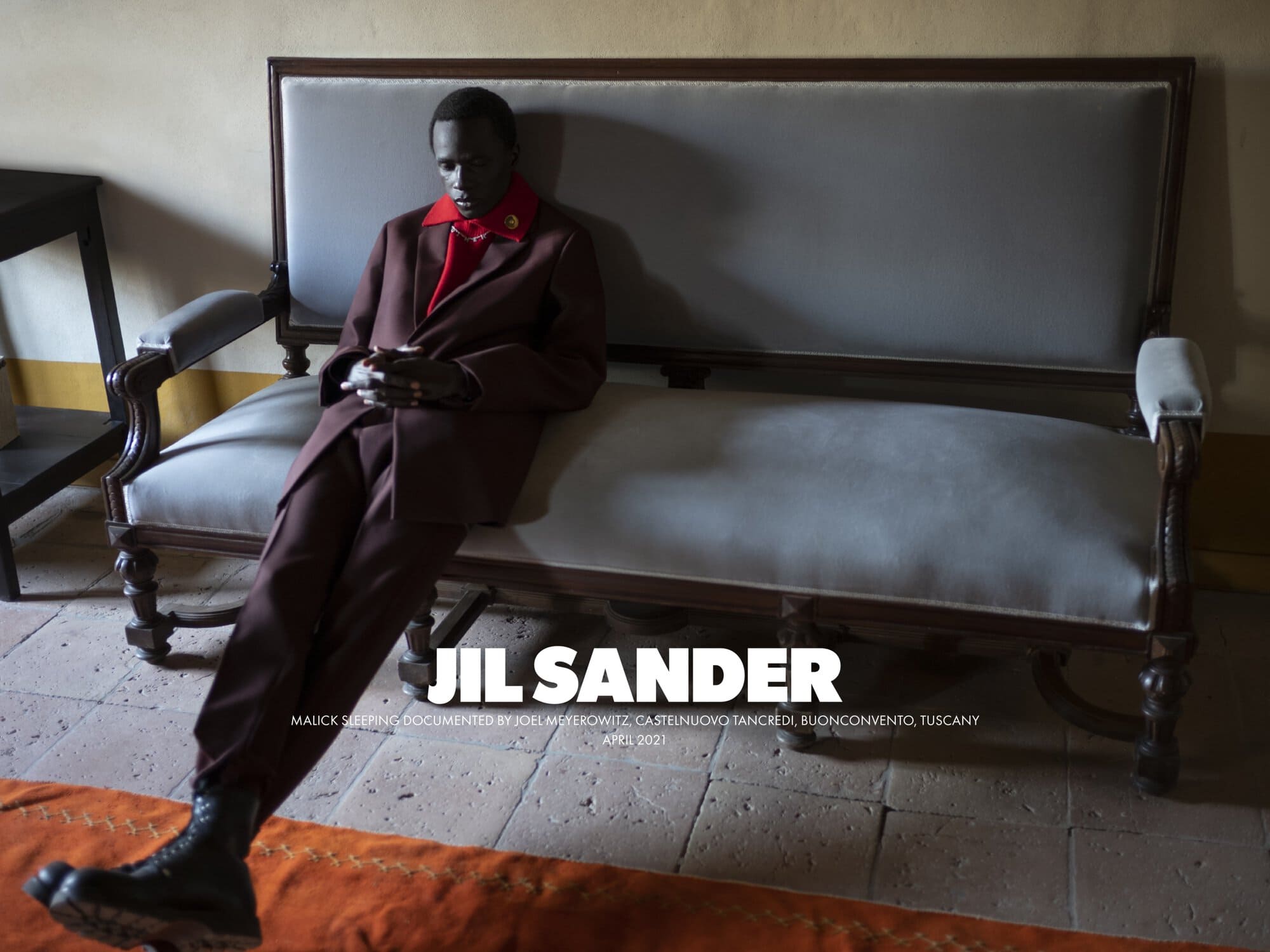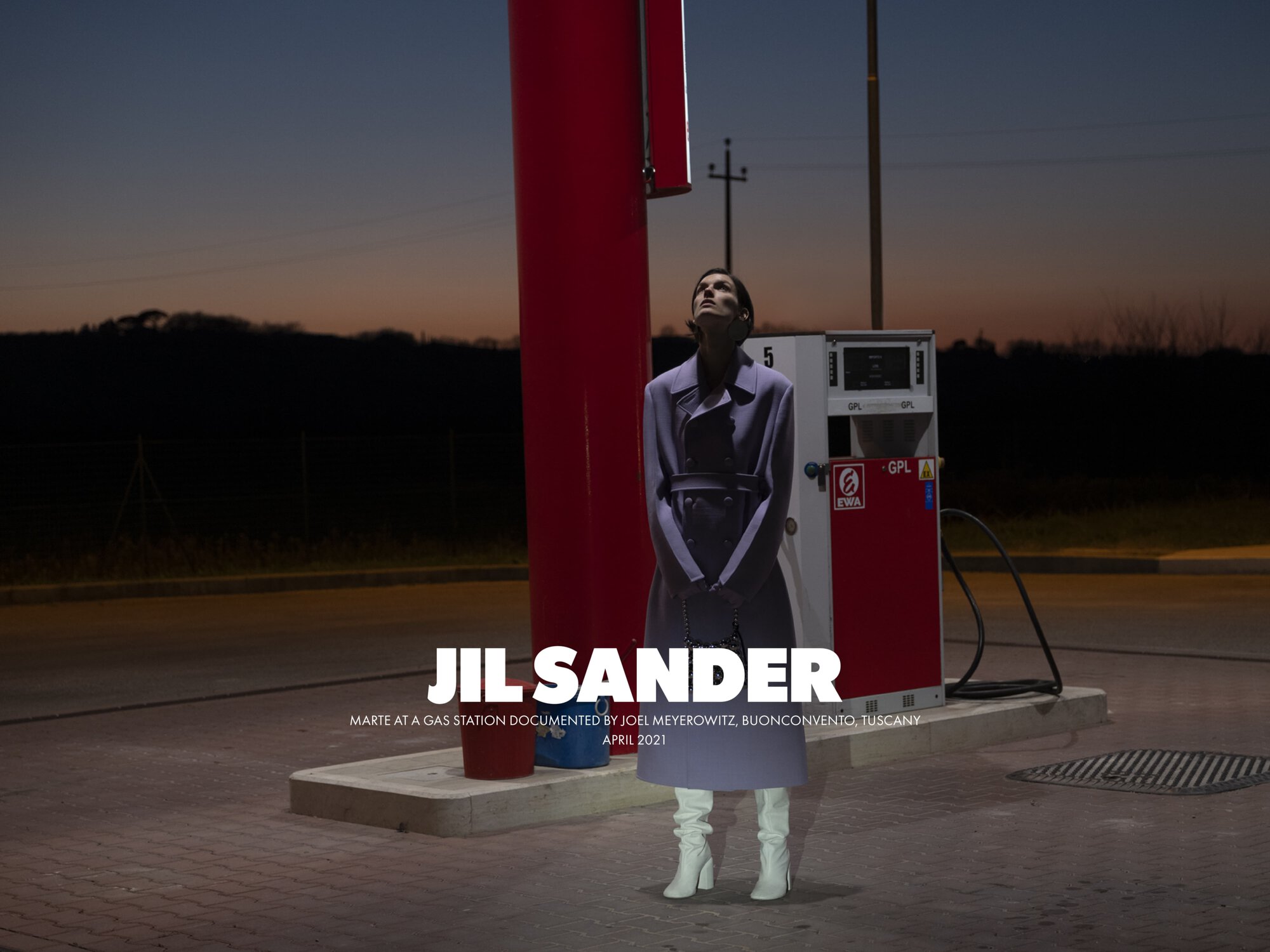 Jil Sander Creative Directors | Lucie and Luke Meier
Agency | Buero Paris
Art Director | Heiko Keinath
Photographer | Joel Meyerowitz
Models | Marte Mei van Haaster & Malick Bodian
location | Buonconvento, Tuscany, Italy
---