Review of Jil Sander Fall 2023 Ad Campaign by Creative Directors Lucie and Luke Meier with Photographer Chris Rhodes with talents Jeff Mills, Kiki Willems, & Dara Gueye
In the ever-evolving landscape of fashion advertising, Lucie and Luke Meier's latest campaign, "Crossing Time," featuring renowned  DJ and record producer Jeff Mills, offers a refreshing departure from the norm. For Fall 2023, the house's campaign takes viewers on a journey through the intersection of music, fashion, and the boundless possibilities of the future.
The campaign's narrative, as expressed by Jeff Mills, beautifully captures the essence of anticipation and change that accompanies the turn of a century. It resonates with the idea that every new decade ushers in a sense of "crossing time" and invites us to envision a different world. This concept is not only thought-provoking but also serves as a solid foundation for the campaign's creative direction.
One of the campaign's strengths is its ability to seamlessly weave together different artistic disciplines. It highlights how music, fashion, and technology can interplay to create something new and unexpected. Jeff Mills' perspective on music and fashion, his connection to technology, and his exploration of the "silence after sound" provide a compelling narrative thread that ties the elements of the campaign together.
The choice of Jeff Mills as the central figure is particularly apt. Described as an "anti-nostalgia agent," Mills represents a forward-thinking and innovative spirit that aligns with the campaign's message of embracing the future. The inclusion of a quote from Brian Eno further reinforces the idea of imagining a future that could have been but wasn't, creating a sense of limitless creativity.
Lucie and Luke Meier's approach to design, as depicted in the campaign, is refreshing. Their desire to merge gender archetypes, embrace information exchange, and create a space for self-expression is not only a reflection of contemporary fashion trends but also a testament to their commitment to innovation.
The visuals accompanying the campaign, captured by Stephen Kidd and Chris Rhodes in Manchester, evoke a sense of urban reinvention and creative potential. The choice of location, reminiscent of Detroit's techno heritage, reinforces the idea that creativity can reshape cities and societies.
Overall, "Crossing Time with Lucie and Luke Meier" succeeds in conveying a powerful message about the synergy of creativity, innovation, and anticipation for the future. It encourages viewers to make room for the unexpected and embrace change. The campaign's fusion of music, fashion, and technology, along with its choice of Jeff Mills as a symbol of forward-thinking, positions it as a standout in the world of fashion advertising. It effectively communicates the essence of the new collection and the Meiers' approach to design while inspiring viewers to reimagine the possibilities of the future.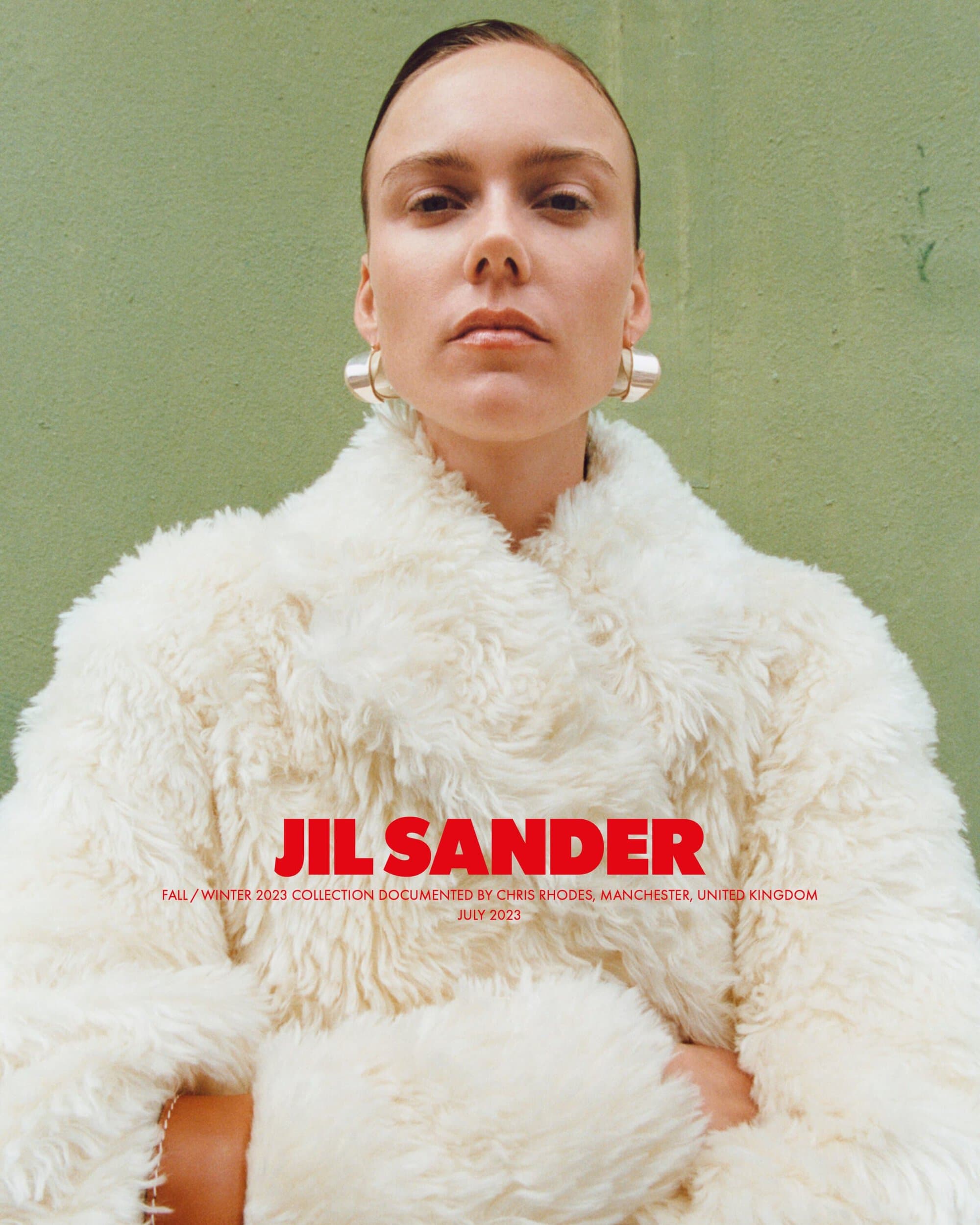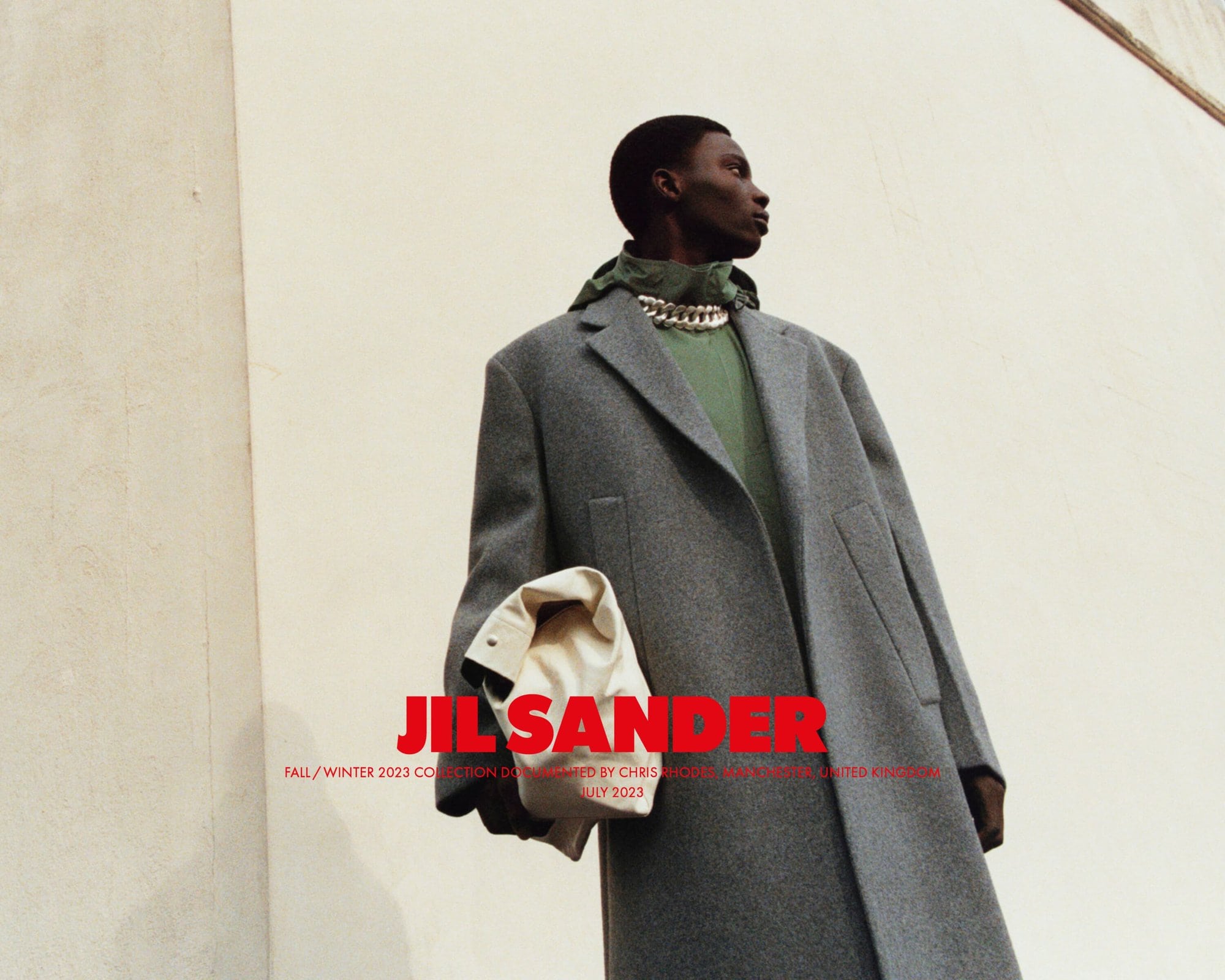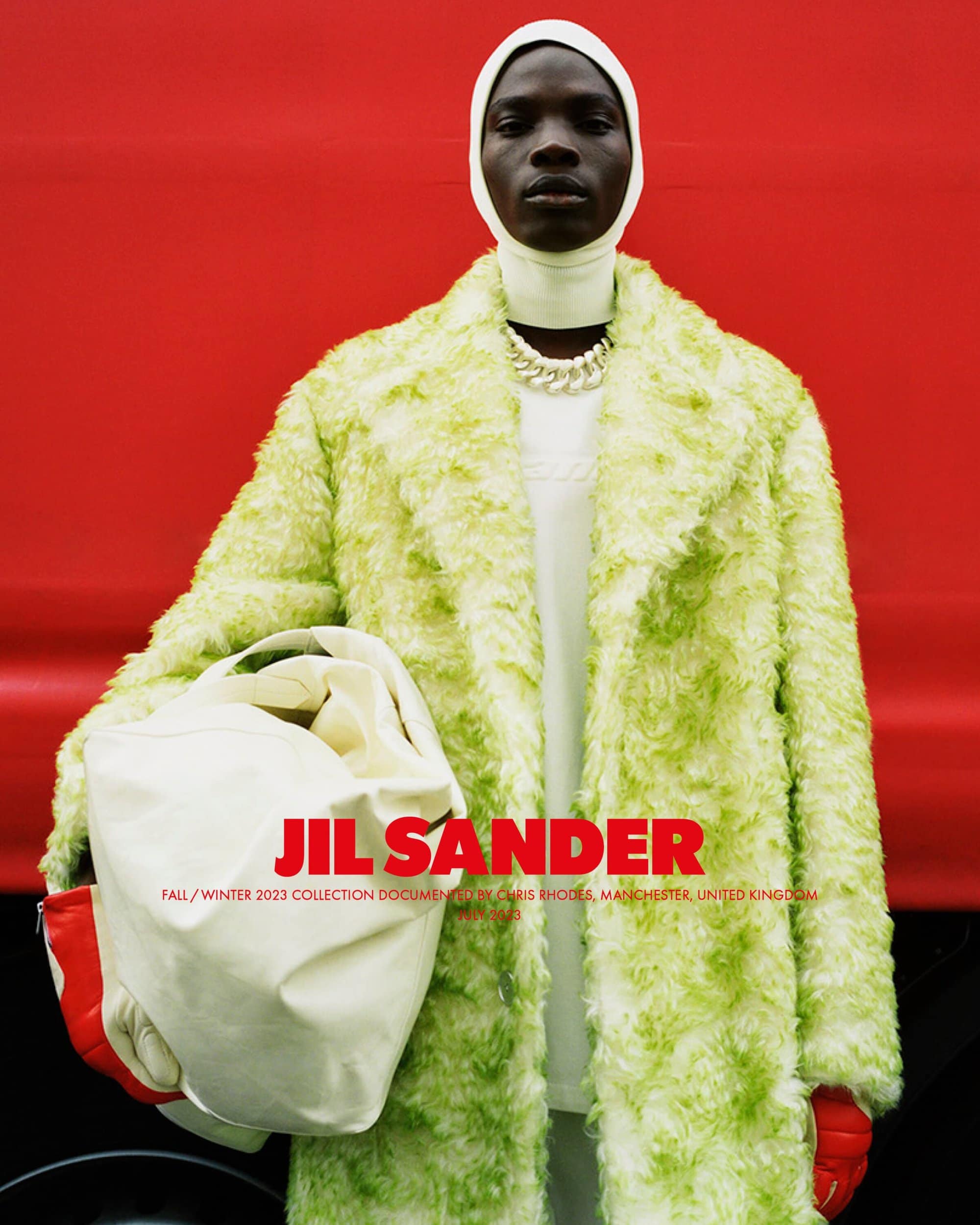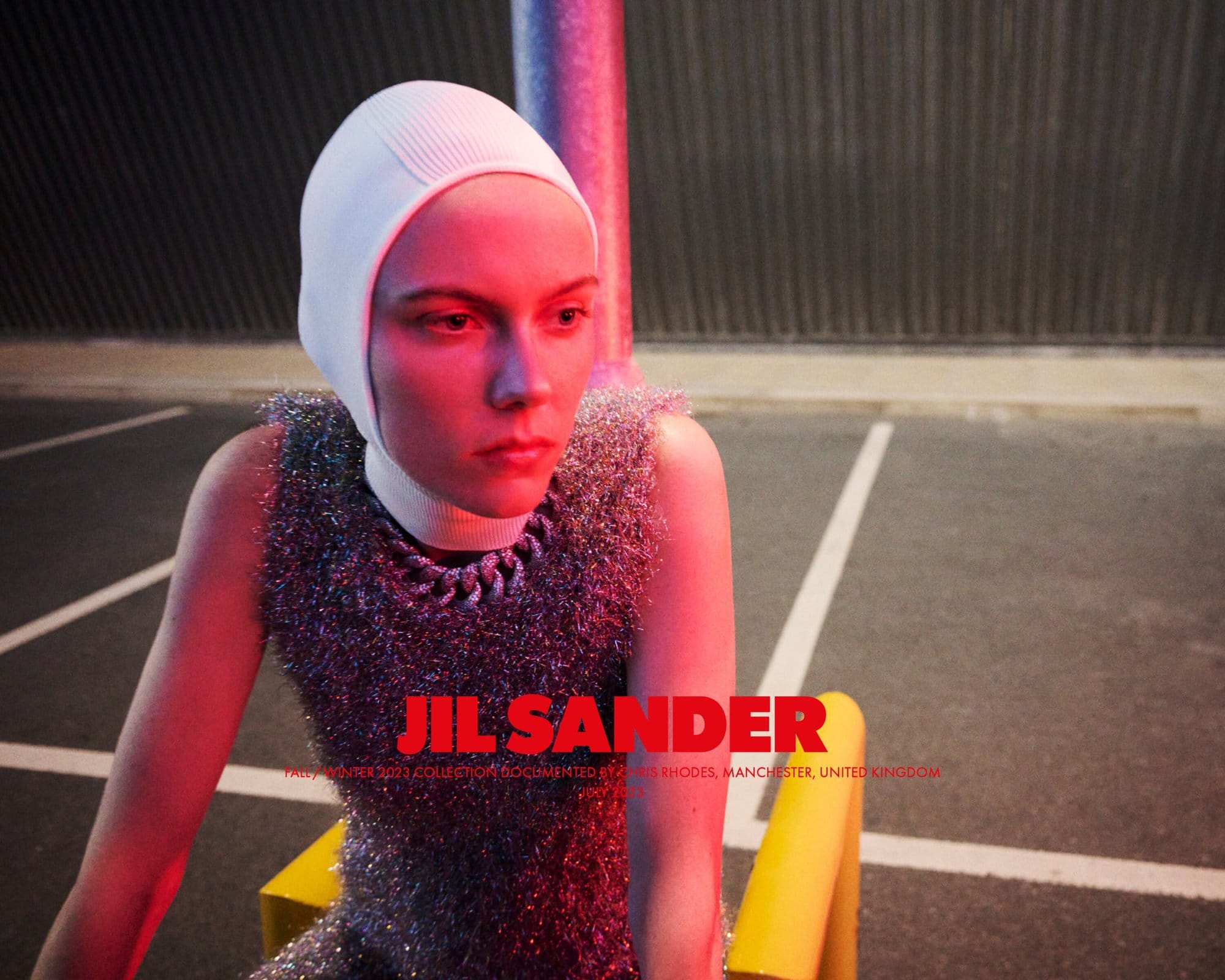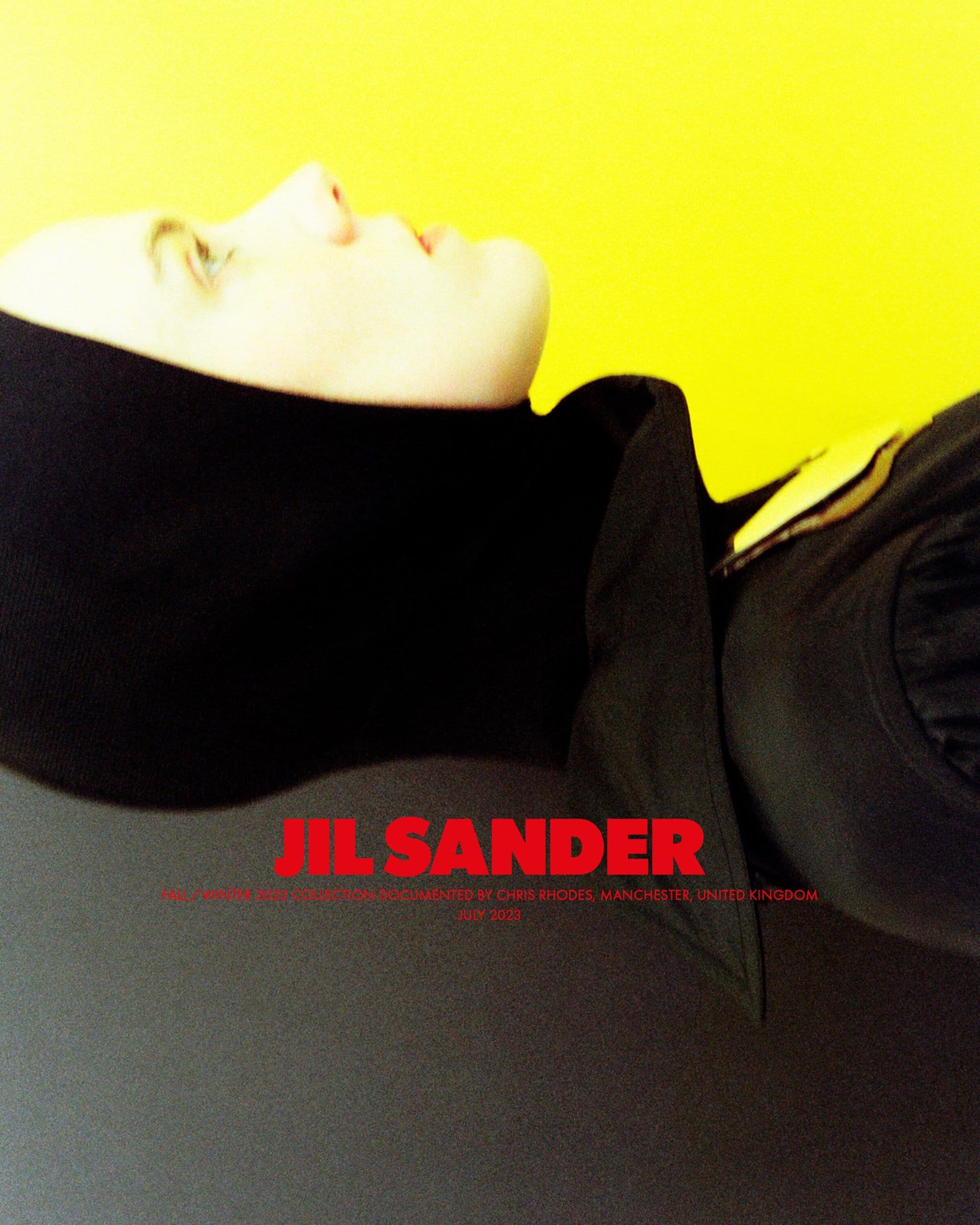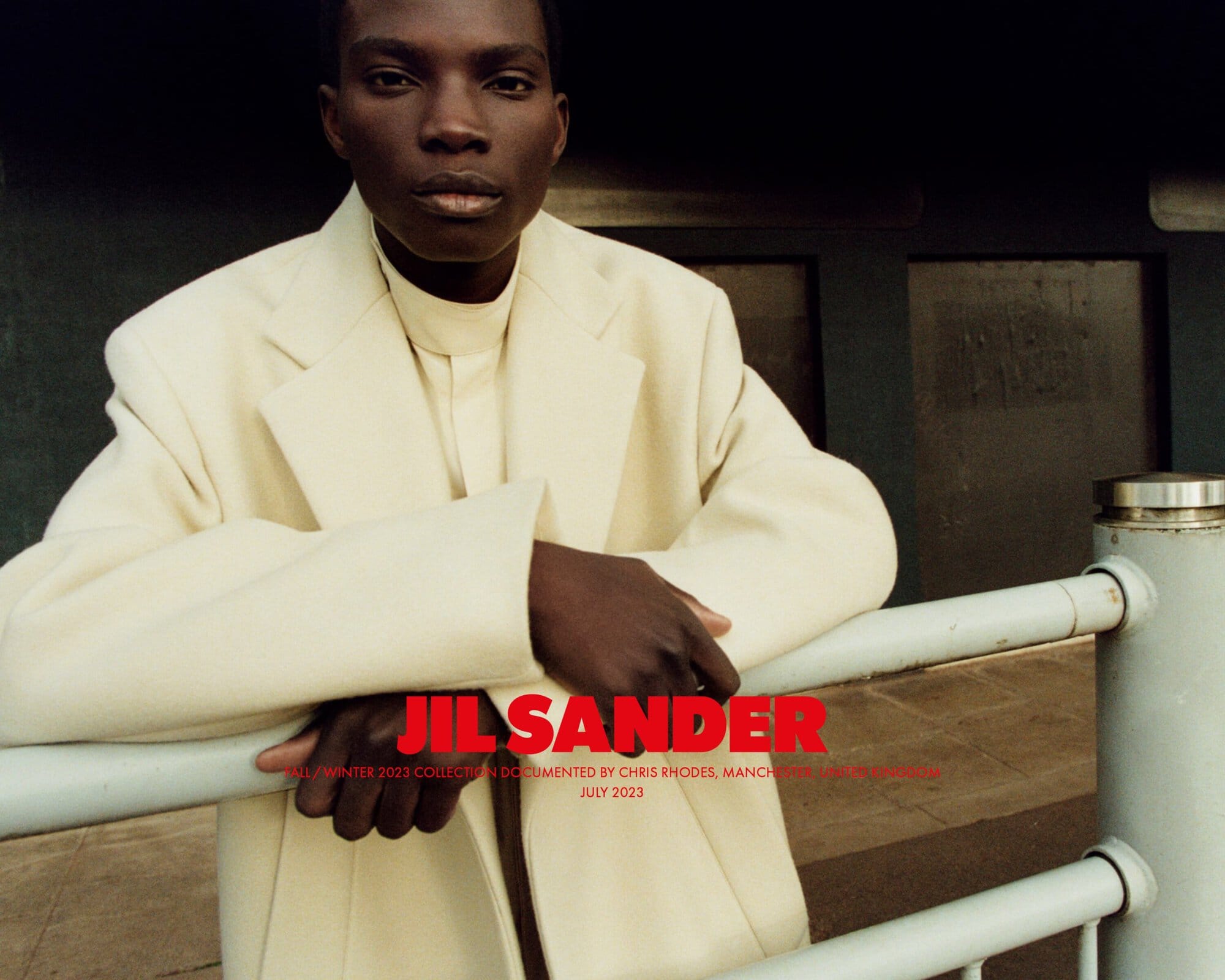 Jil Sander Creative Directors | Lucie and Luke Meier
Art Director | Heiko Keinath
Photographer | Chris Rhodes
Videographer | Stephen Kidd
Talent | Jeff Mills – Kiki Willems – Dara Gueye
Stylist | Poppy Kain
Casting Director | Julia Lange Casting

---