Review of Jil Sander+ Fall 2023 Ad Campaign by Photographer Nikki McClarron
Jil Sander+ takes its vision of elevated outdoor adventure to new latitudes with its Fall 2023 campaign by photographer Nikki McClaron.
The imagery was captured on analog film among the Lofoten archipelago, Norway, where snow-covered mountains plunge straight into icy blue lakes. Framed by this otherworldly landscape, McClaron's dreamy portraits reveal the poetic possibility behind the collection's architecturally elegant take on sophisticated outerwear. The photographer's sensitivity to the presence of the natural world pushes the feeling of a communion with nature that is both intimate and isolating, investigating the simultaneous feelings of tranquility and existential solitude that can arise from feeling oneself alone before the earth.
Campaign communications from Jil Sander+ always impressively synthesize the gorgeous minimalist vision of the brand's namesake founder with current creative director Lucie and Luke Meier's love for the outdoors and its potential for utilitarian design. This latest outing is another excellent example of the successful practice, bringing us to another new landscape while bringing to it the same soulful spirit.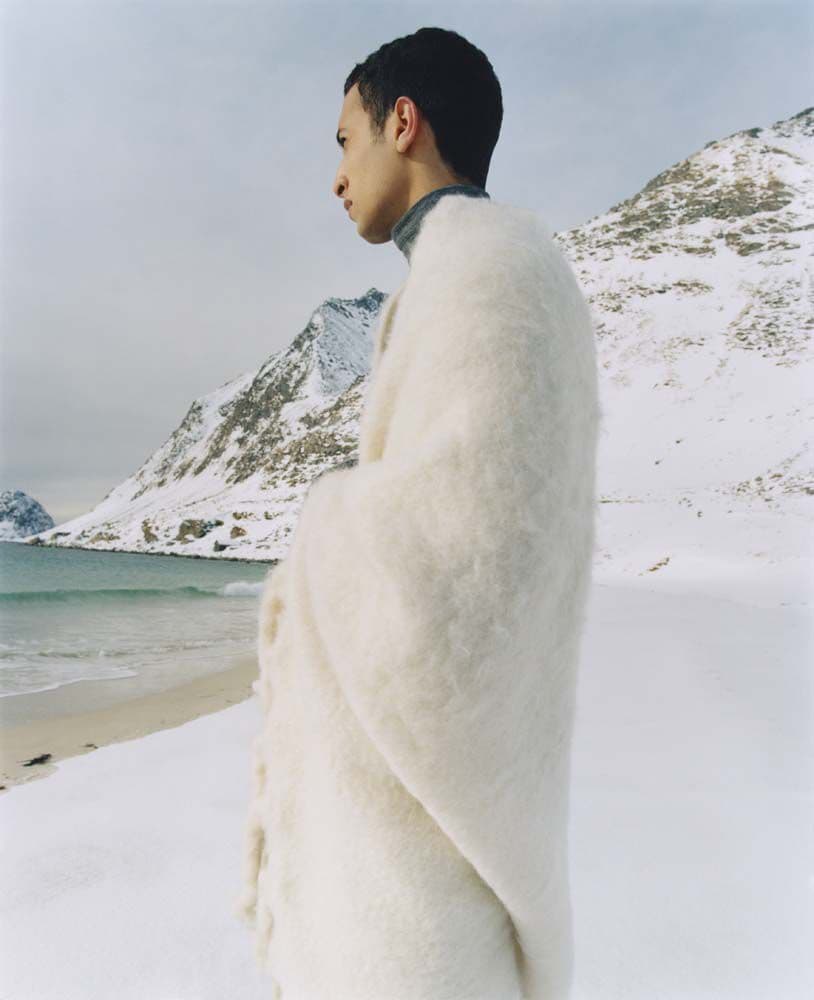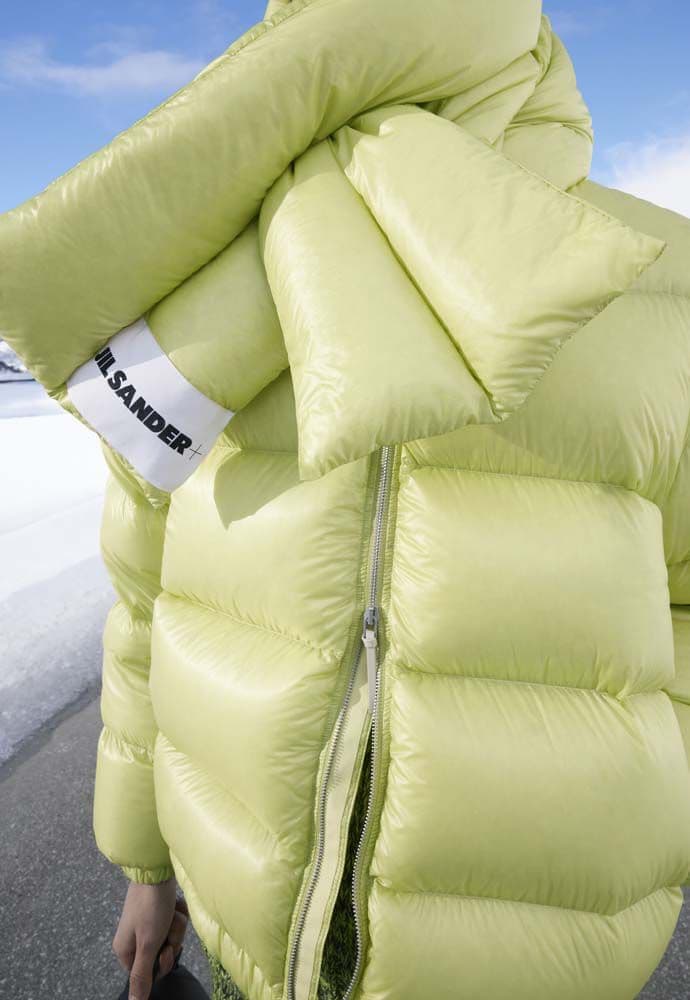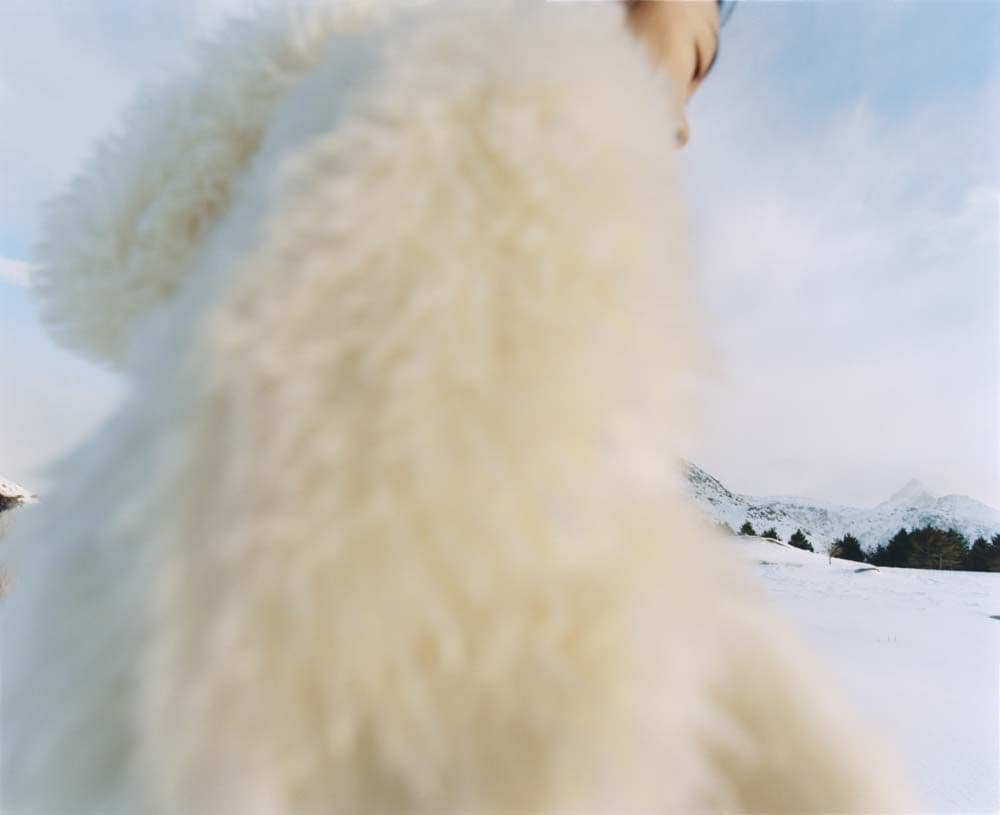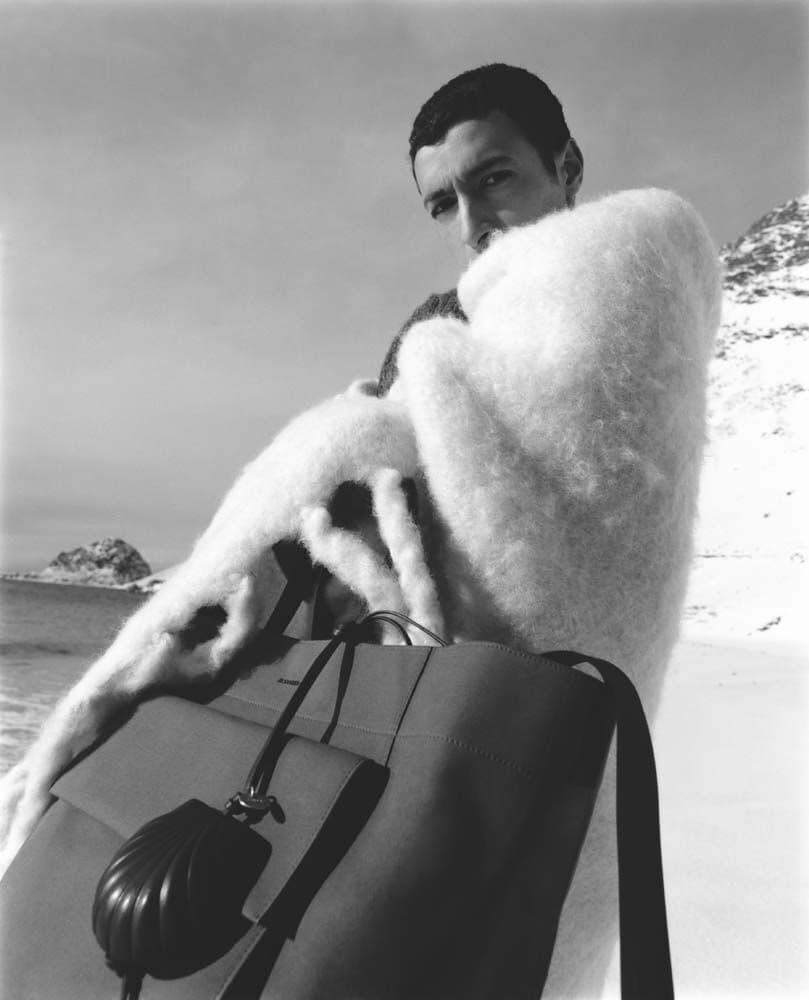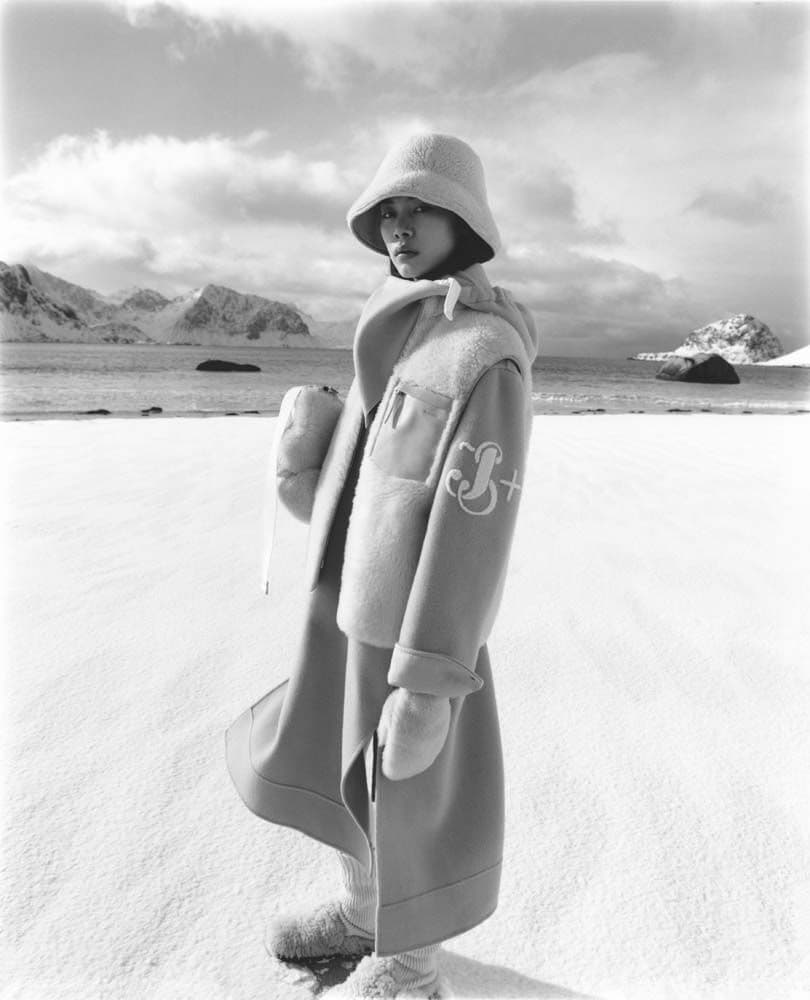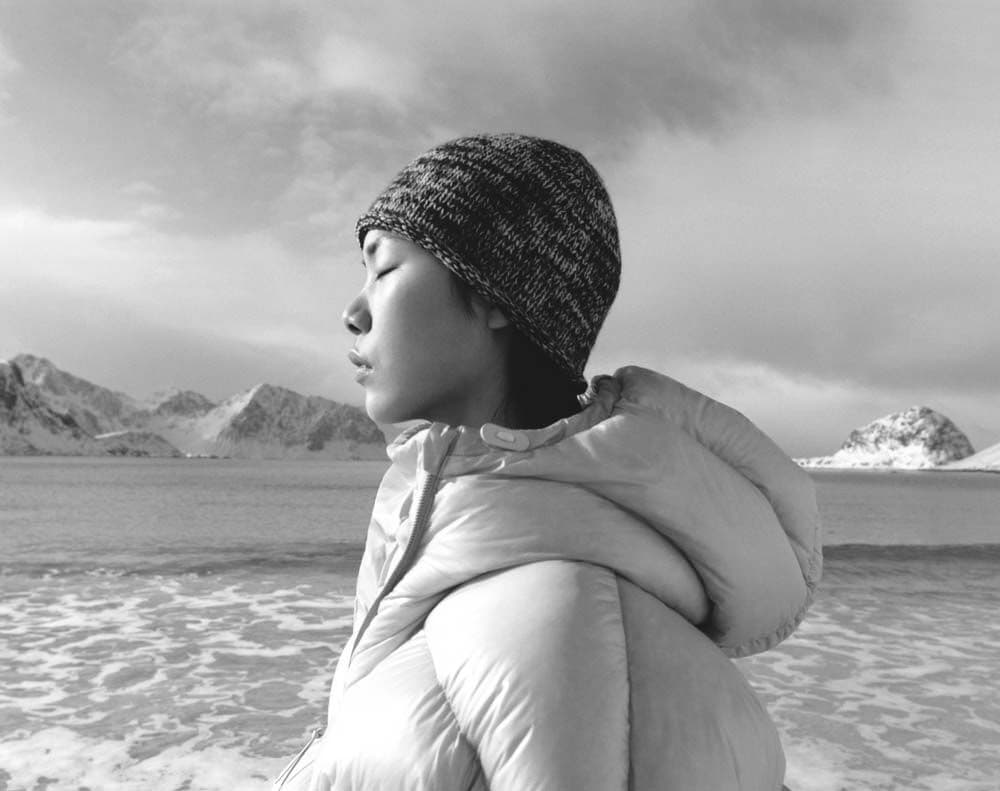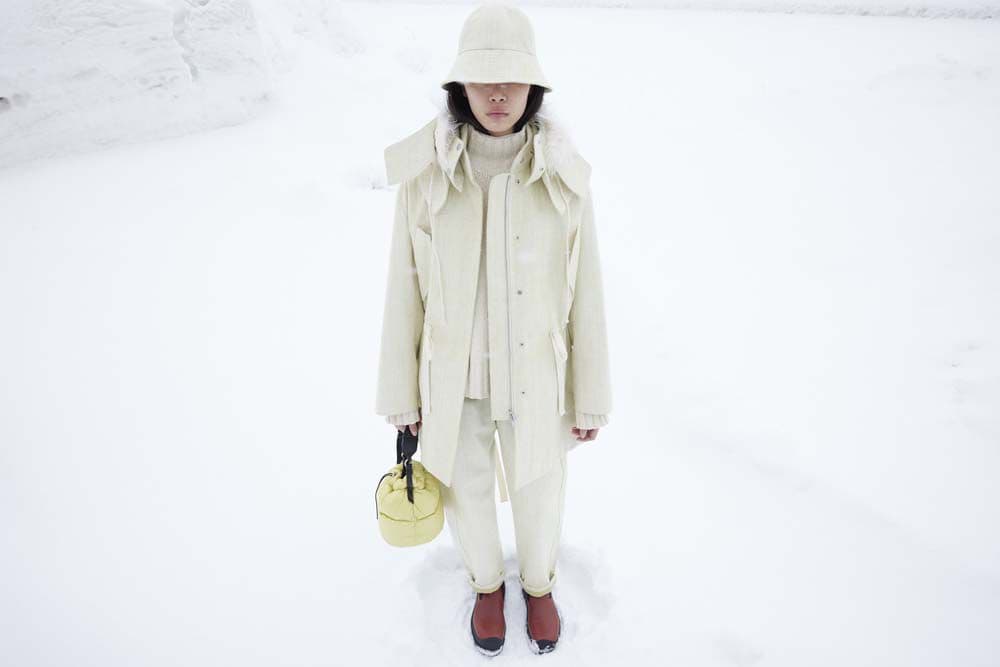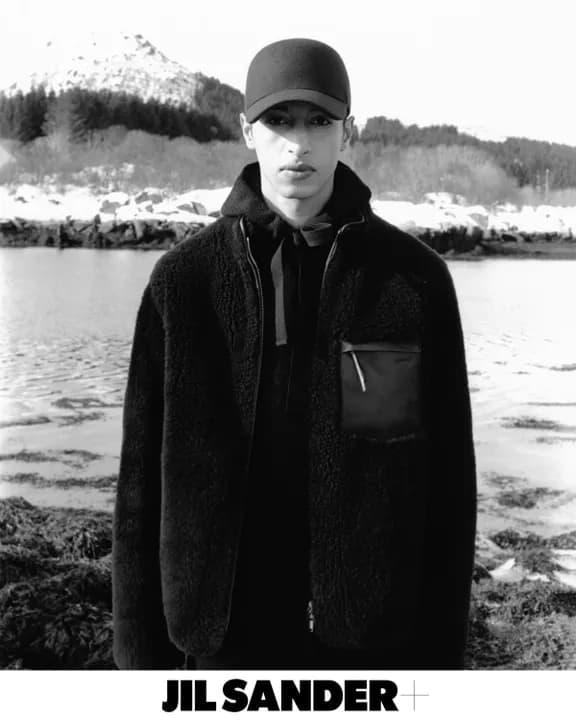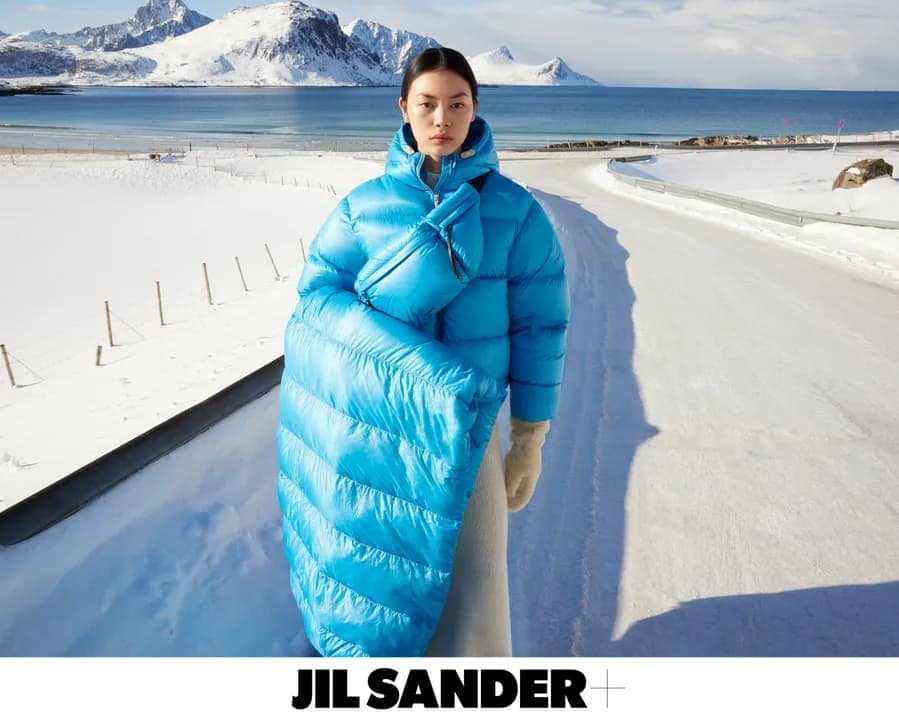 Jil Sander+ Creative Directors | Lucie and Luke Meier
Photographer | Nikki McClarron
Location | Norway

---