Review of Jimmy Choo x Jean Paul Gaultier Fall 2023 Ad Campaign by Creative Directors Sandra Choi & Florence Tétier with Photographer Valentin Herfray with model Kylie Minogue
Legends come together in the debut campaign for the collaboration between Jean Paul Gaultier and Jimmy Choo. The campaign stars none other than pop icon Kylie Minogue, who was lensed by photographer Valentin Herfray.
Herfray's crisp and glamorous studio portraits put all the focus on Kylie and her shoes, which imaginatively brings iconic and unmissable design motifs from the JPG archive – tattoos, corsetry, gothic crystalline lettering – to some of Jimmy Choo's signature footwear designs.
"I am proud to say that Jimmy Choo is a name that has become part of pop culture. That's true also of Jean Paul Gaultier, and of Kylie – we all speak beyond traditional confines, uniting different worlds, emblematic of female empowerment. That's why Kylie was our first and only choice – she is truly iconic, modeling looks that unite the iconography of two houses and two cities, London and Paris." – Sandra Choi, Jimmy Choo Creative Director
Kylie Minogue does feel like the perfect casting choice for the campaign. She brings confidence, playfulness, and maturity that stands up to the weight of the Gaultier legacy, and which especially come to life in the video portion of the campaign. She's the original Kylie, and she's still the best.
A collaboration between two huge names like Choo and Gaultier would have already generated a good deal of hype no matter what – so it's great to see the brands choose not to play it safe and instead enlist the enduring celebrity icon that such a collaboration deserves. Kylie and the entire creative team translate the spirit of the collection into an infectious energy of joyful expression, and the results are worthy of this trinity of icons.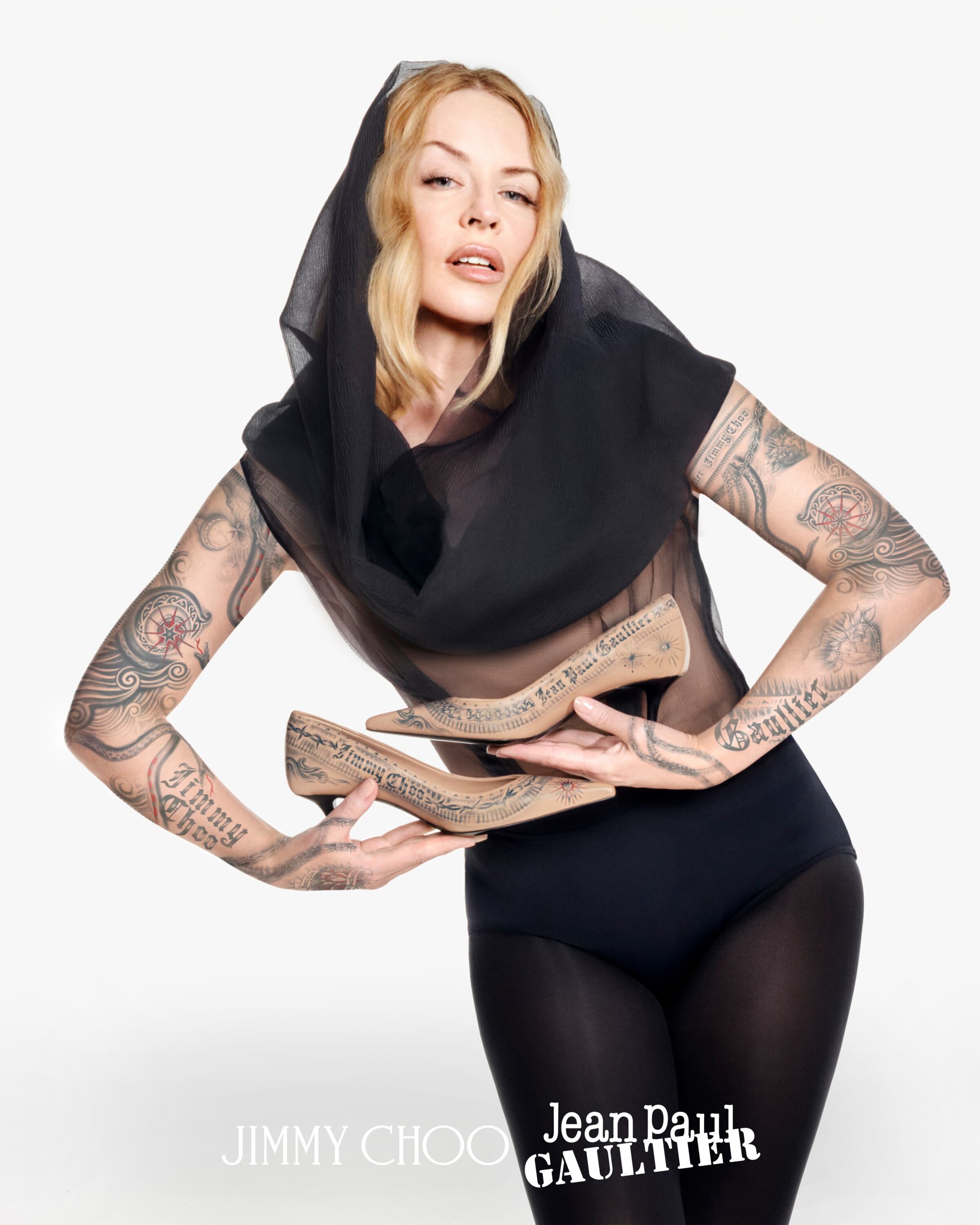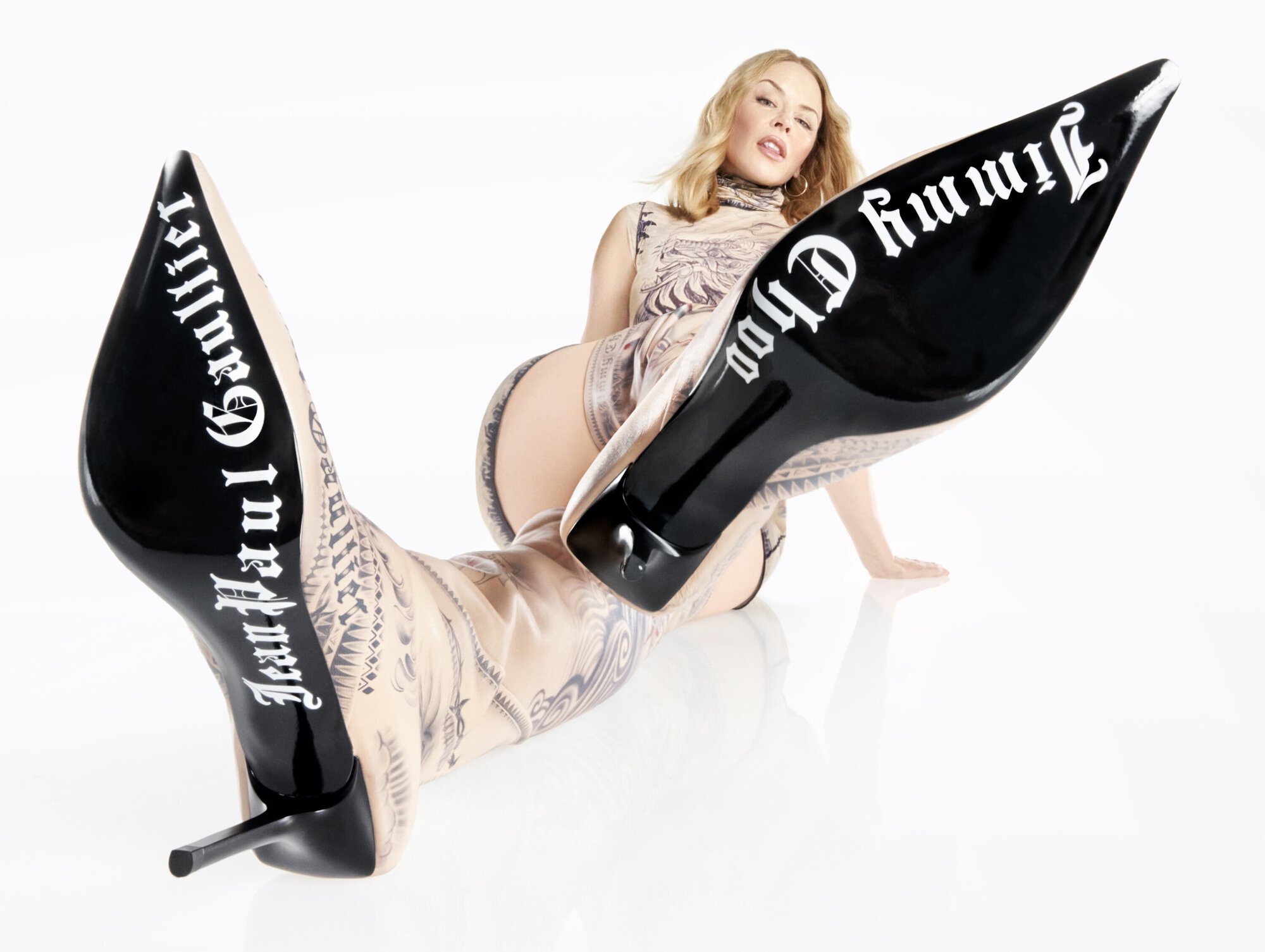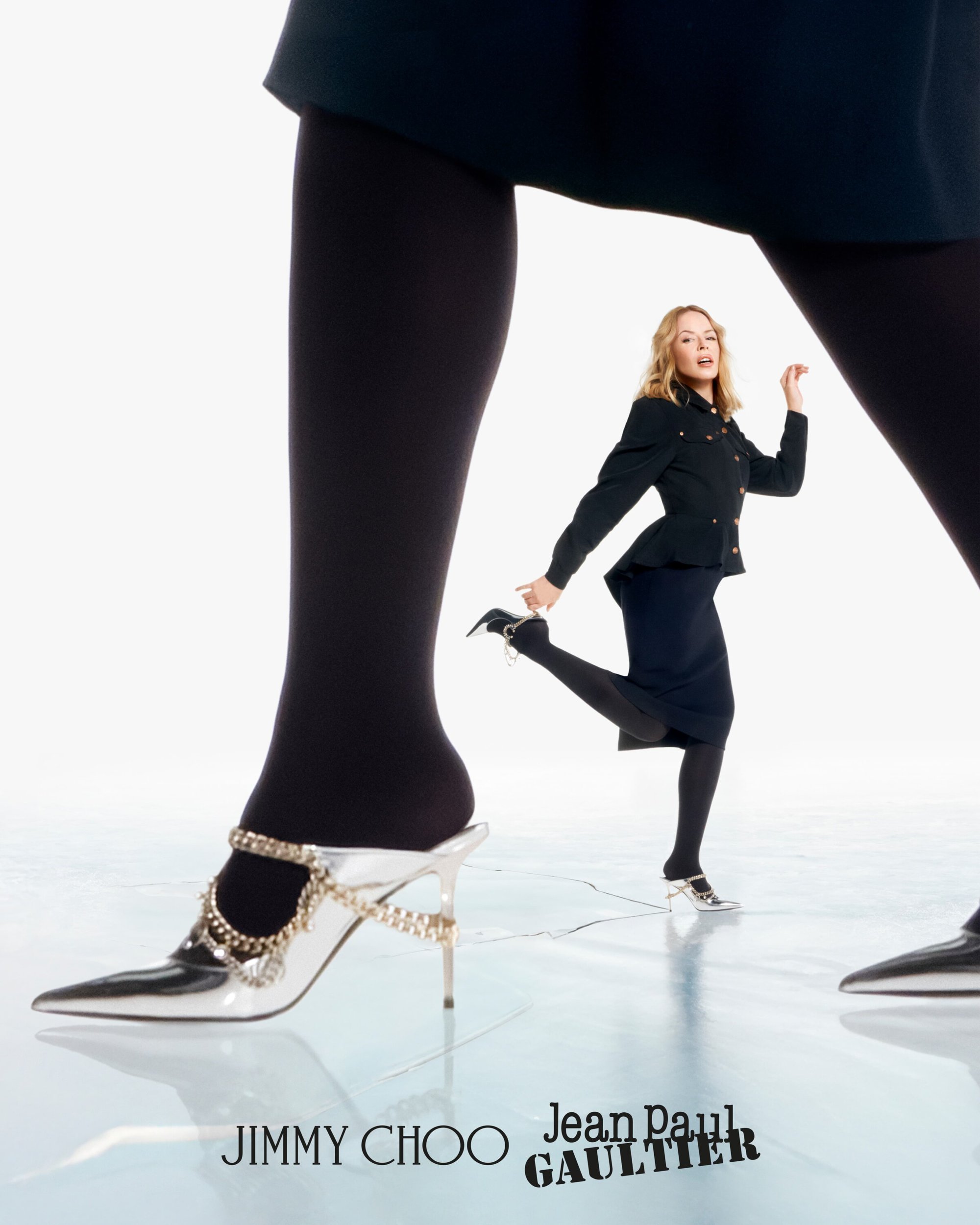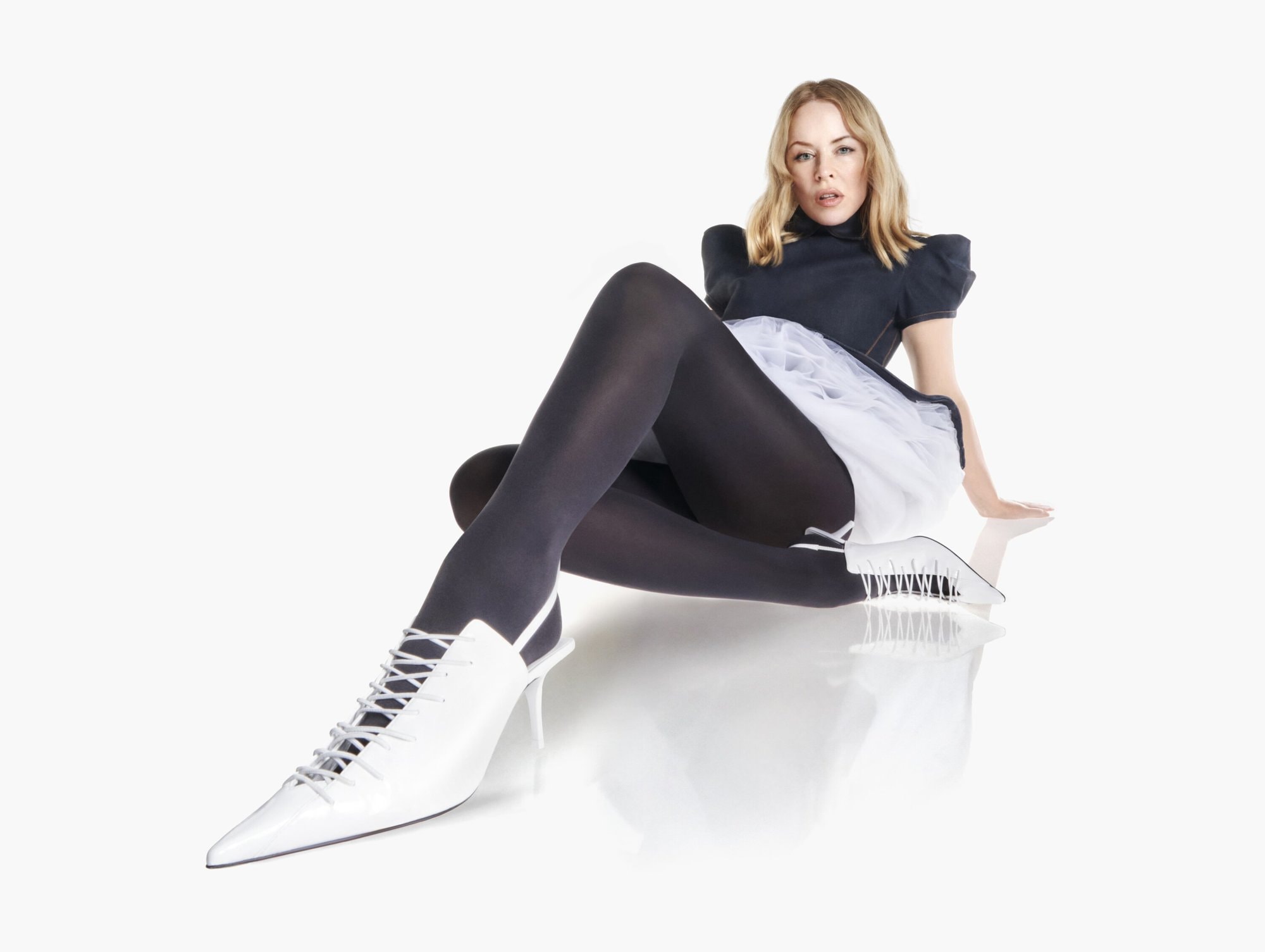 Creative Director | Sandra Choi, Florence Tétier
Photographer | Valentin Herfray
Models | Kylie Minogue
Stylist | Katie Grand
Hair | Evanie Frausto
Makeup | Sam Visser
Manicurist | Marisa Carmichael
Set Designer | Heath Maƫoli

---