Introducing John Elliott's Aspen flagship at 535 E. Cooper Ave. The space serves as the brand's fourth physical location.
Product is a curated representation of the young luxury brand's men's and women's collections, showcasing artisanal leather pieces, Japanese denim, core Los Angeles made sportswear, a complete Italian-made footwear program, and Italian tailoring that speaks to a smarter way of dressing.
Taking winning elements from John Elliott's existing retail locations, the store expands off design language architect Stephan Wiemer developed and helped define in Los Angeles, Miami, and Soho.
Japanese matte white tile lines an organically curved back wall, framed by floor to ceiling mirrors for added depth. A continuous fixture display, first developed in New York, allows for an open, piazza-style framework to browse garments. A new lighting grid is the first exploration of a design that will be rolled out in future stores.
In the words of John Elliott, "This store is important because of it's location. It's in a highly visible area of a town that has a true luxury network." For the brand, it's an opportunity to be part of the local community and draw inspiration from the iconic American town, that's world-renowned for its natural beauty.
"The by-product is that we'll have the ability to tell stories with new and exclusive products that's directly influenced by the climate and unique surroundings that can only be found in Aspen."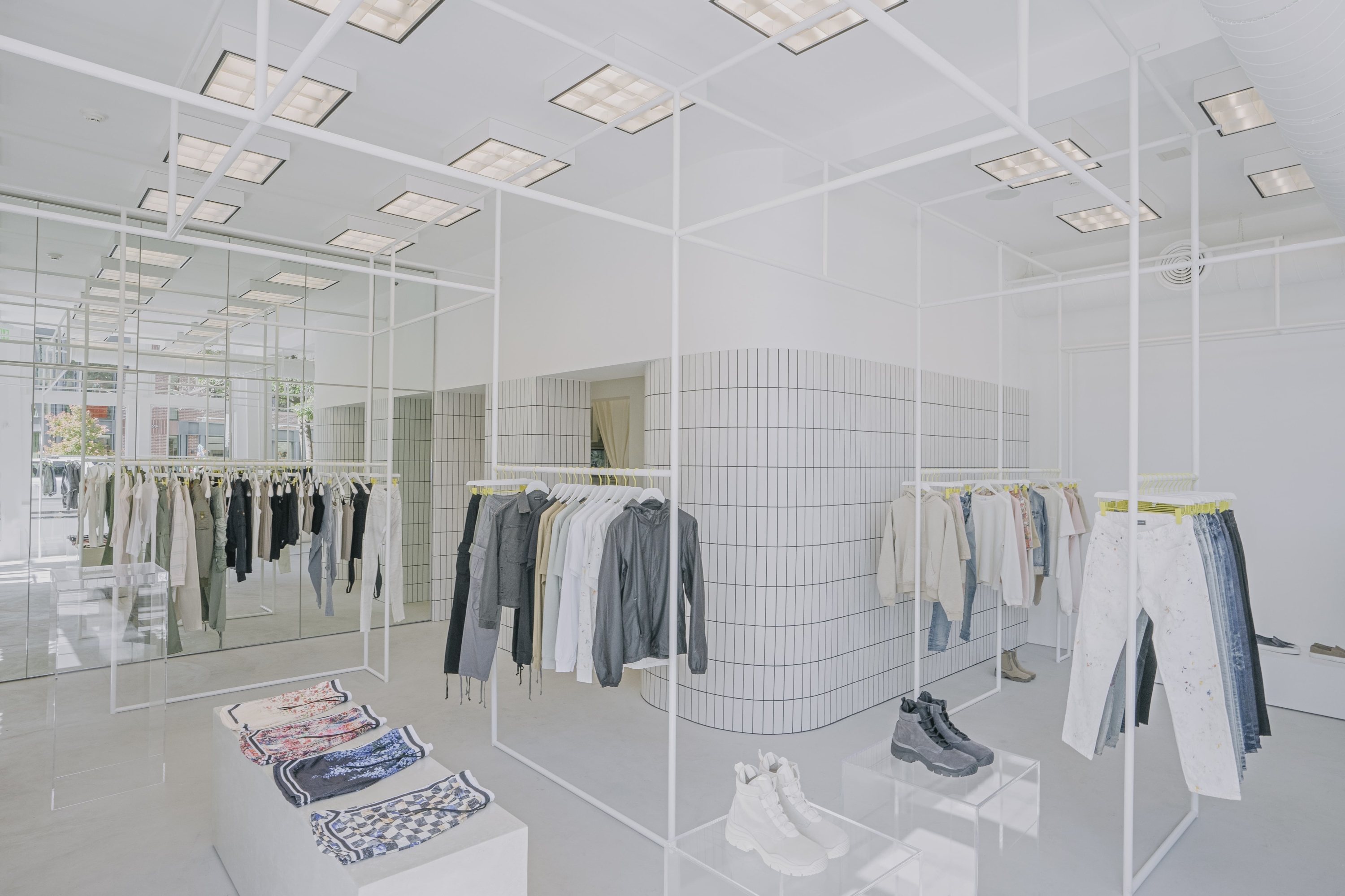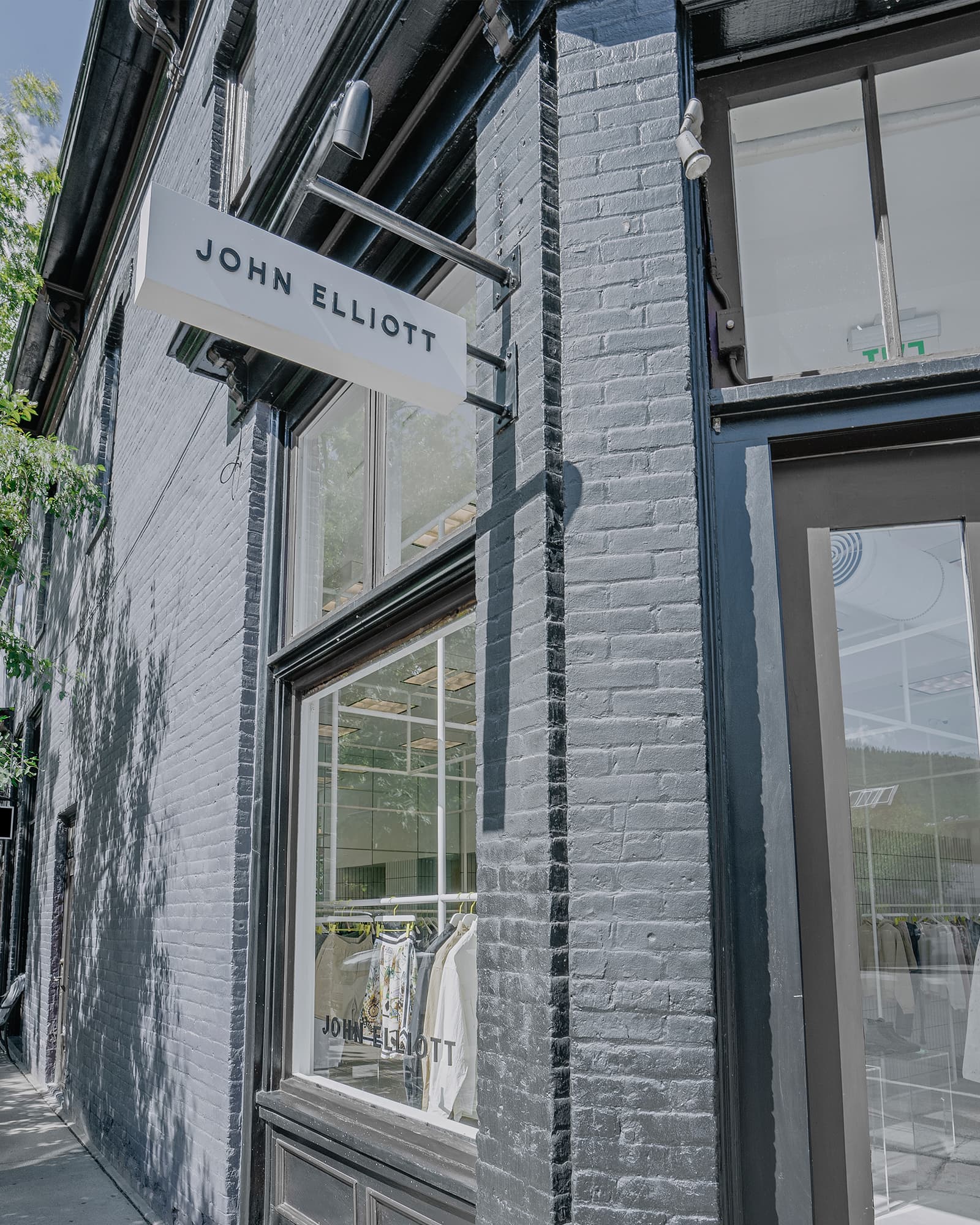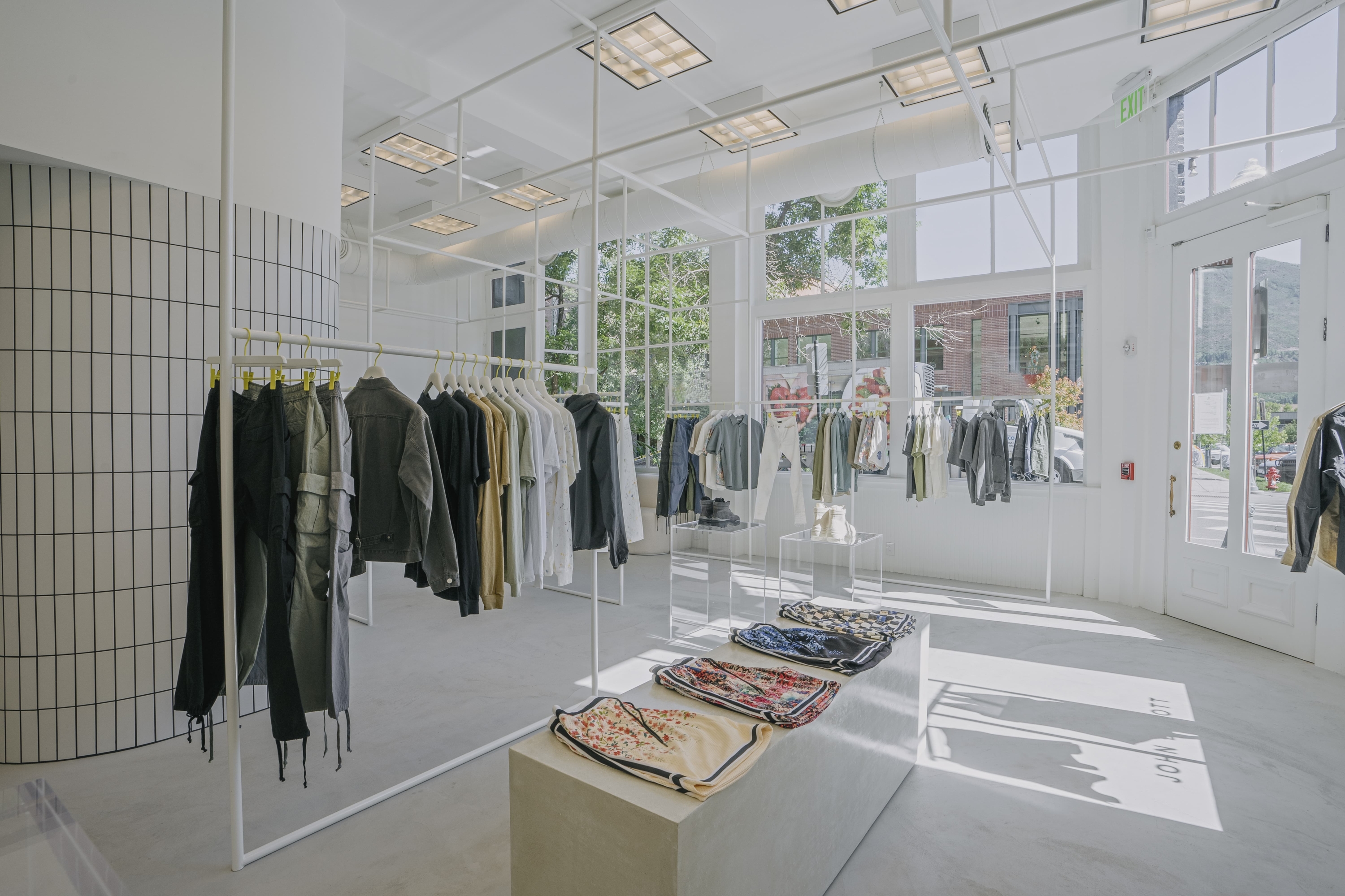 Location:
535 E. Cooper Ave
Aspen, Colorado
---