---
In the echelons of fashion, public relations, and show production, there are but a handful of firms that have the creative vision, strategic experience, and quality of execution to help houses navigate today's dynamic fashion landscape. Julie Mannion, Co-Chairman of Creative Services at KCD, has been at the helm of one of those firms for 30 years, and along the way helped houses like Louis Vuitton, Marc Jacobs, Versace, Tommy Hilfiger, Coach, and others to grow globally. On the eve of another season of fashion shows, The Impression's Kenneth Richard sat to discuss with Julie her passion for the industry, partnering, new media, a killer team, and New York Fashion Week.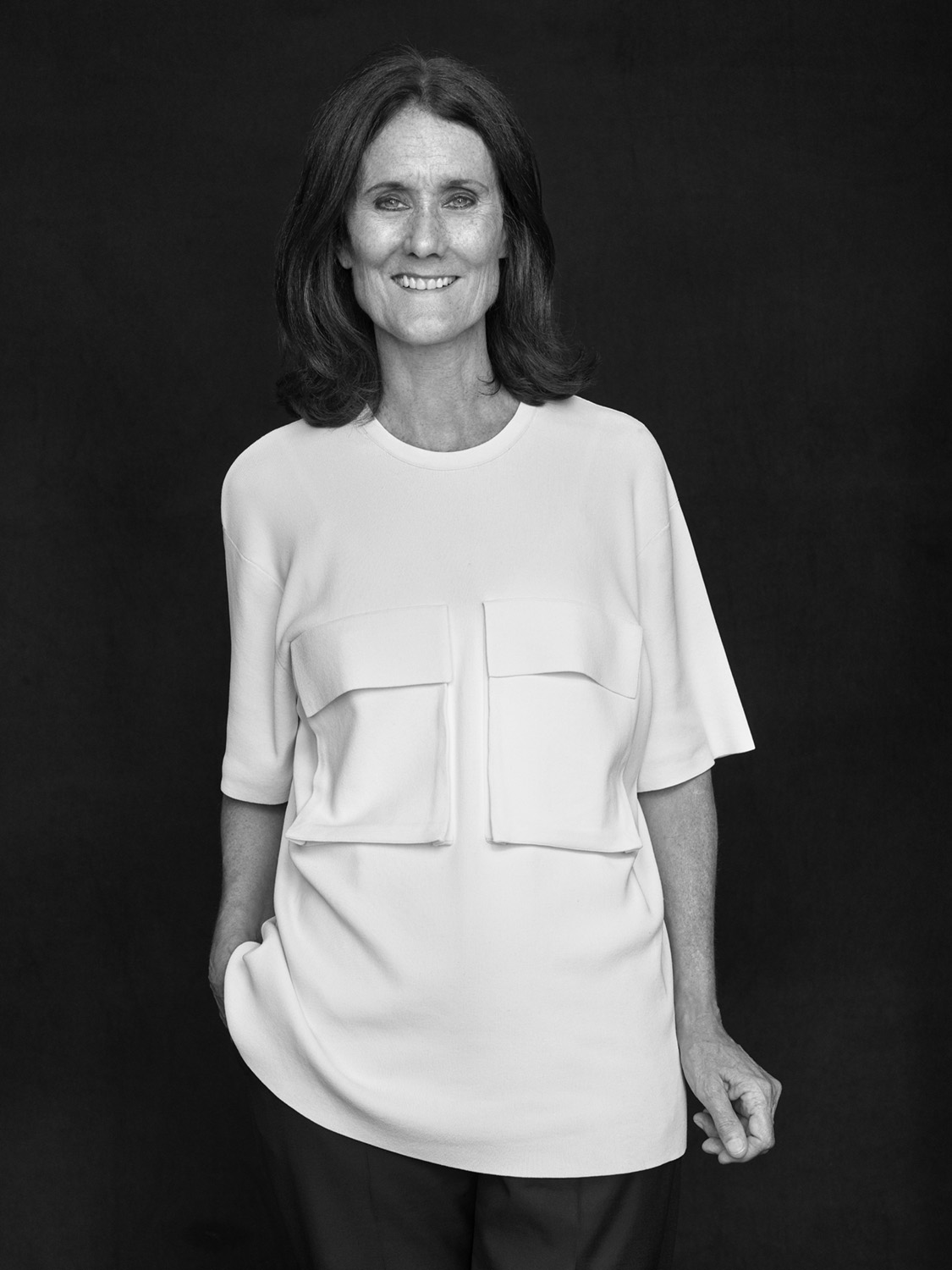 Kenneth Richard: Julie, it's been a busy season for you! Does it ever slow down?
Julie Mannion: No. Actually, right now it's literally back to back, but in a good way! I mean, I have fantastic projects, so we can't complain. The good news and the bad news is, we're busy.
Kenneth Richard: So, let's talk about that busyness. What's going on with the runway show production these days?
Julie Mannion: It's a pivotal time, and I think everyone's trying to figure out what works for them. There's no right, and there's no wrong. It's been difficult for everybody in the business.
Kenneth Richard: When they think of success, what do they think of?
Julie Mannion: They're thinking about what statement they are trying to make, and what's going to define them. It's a very different time, and so you have to think along the lines of, "What do I stand for? What do I want to put out there?"
With all the media available, there are countless ways you can be seen and so many different interpretations of it. You're going to get people immediately interpreting it, each with their own view, so you want to make sure that what you put out there is something that resonates.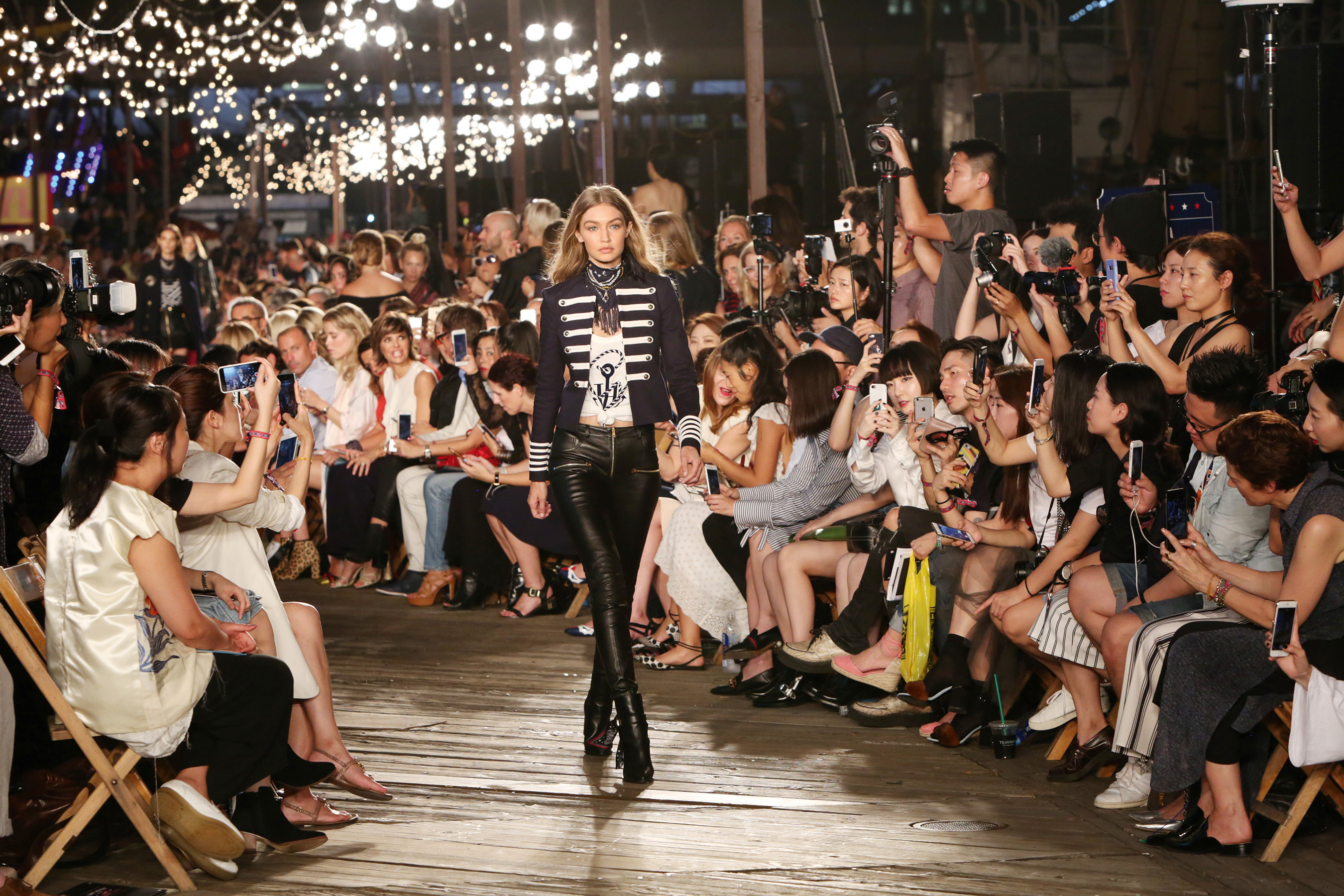 Kenneth Richard: What is it that you get excited about?
Julie Mannion: I love my field, and I love working with the designers. I have the privilege of working across the board and don't care whether that's somebody who's just starting off or a big brand. Each of them has different complexities and needs.
What I personally get out of it is that I love helping people. I love to find a solution for somebody. I love having a client come to me and say, "This is my dream," or "This is what I hope to accomplish." Helping them find a path that works for them, that aligns with their integrity, and that speaks to their vision is something I love to do. It's like putting together a puzzle. It's just finding that point and being able to work with all the talented people that I work for and with. It's a privilege.
Kenneth Richard: Are they giving you enough time to play with the puzzle pieces?
Julie Mannion:
Time is definitely getting compressed. Without a doubt, you get less and less time, you have to think faster, and come up with solutions. The more you do it, the more you get used to working under those conditions, but they can be grueling. Coming to it with maturity and experience while approaching it with a calm point of view is helpful.
Kenneth Richard:Plus, KCD has the added benefit of having the other arm of PR beyond show production.
Julie Mannion: As a company, I think one of our strongest assets is that we have that duality. Whether it's the PR or the production side of the business, they really do complement each other; you really learn, and so does everybody who works with us because it is in the DNA of our company. We are first and foremost a service company, and so our clients are serviced on both sides, and you have to love it because you have to love to do service.

Kenneth Richard: It's funny how few people actually use the word 'service' these days.
Julie Mannion: We service our clients, journalists, and editors on the PR side, we service our clients and additionally our vendors on the production side because they are our lifeline. We all have to work together. It's about building a team, and you are only as good as your team. A big part of being a producer is getting everybody motivated behind the same cause at the same time towards the same goal.
Ed (Filipowski) and I have been together for so many years. We've grown together, and we have this incredible team of people. We're fortunate that many people have been with us for fifteen, twenty years. As a company, it really is about the people you work with. You want to build your team, build consistency, and all grow together. We're a small family in that way. Everybody has different strengths, goals, and hopes. And you speak to that and say, "You're good at this," and "You like that." It's a win-win for everybody.
Kenneth Richard: How has public relations evolved over the last couple of years?
Julie Mannion: Well, because of digital, it's just become stronger and stronger. It's really taken over, and it has a whole new outlook. It's very strategic and out front now. We spend a lot of time defining what needs to be put in the forefront, clarifying what is important, or the approach to be meaningful. It's very strategic today.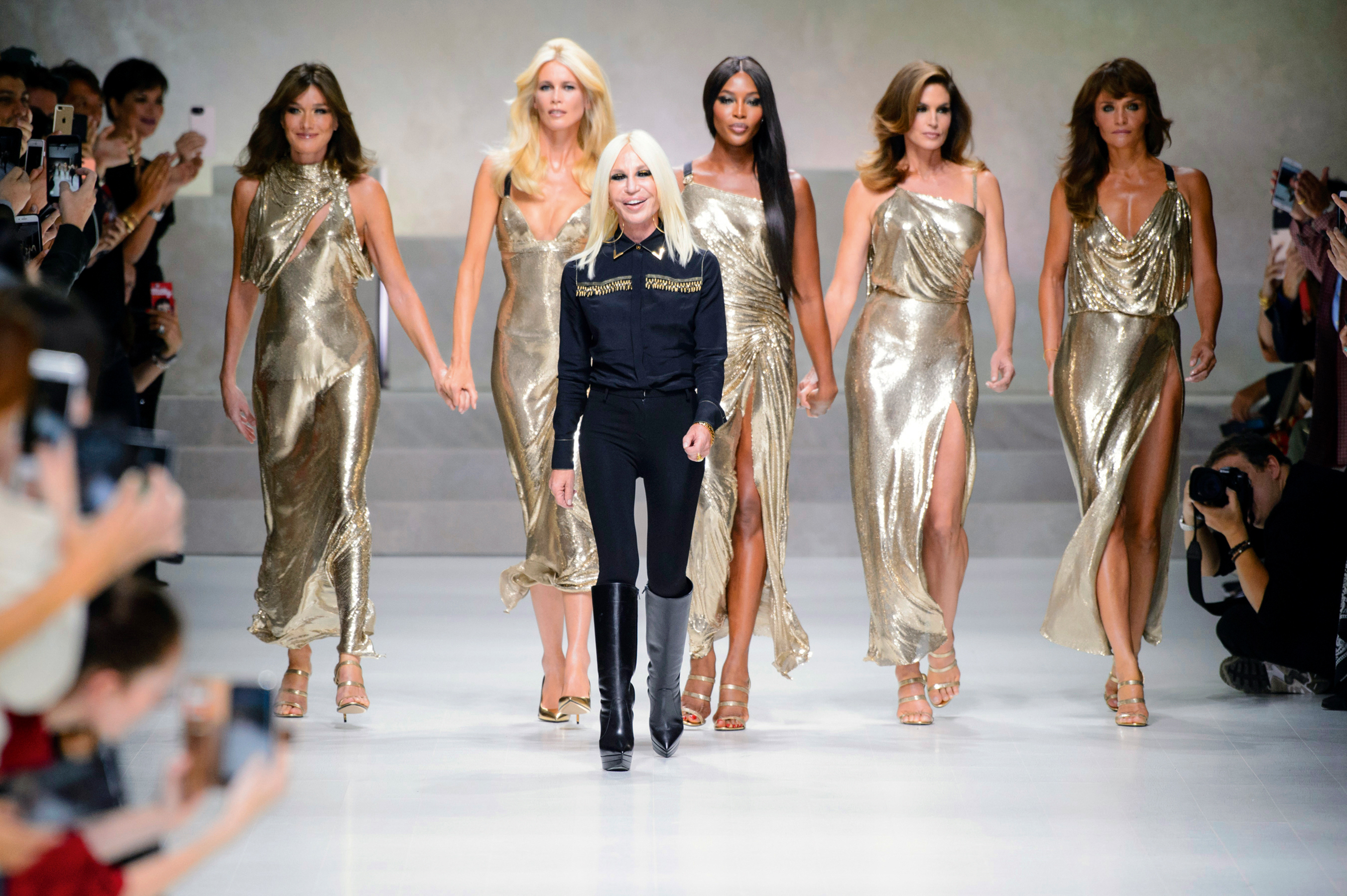 Kenneth Richard: What makes for a good public relations agency relationship?
Julie Mannion: It really does boil down to communication. I think that the key to a good client relationship is really listening to what their needs are. And as you said, I think we're at a place where we have the necessary experience, insight, depth, and global knowledge. We have enough perspective to say, "This is where you are, and this is the time frame to get where you need to go."
Kenneth Richard: I was surprised to find how much your firm is involved in data and analytics.
Julie Mannion: It was something that Ed and Rachna (Shah) were very involved from the onset. I remember when I first started at work, low on the totem pole, with packed and unpacked trunks. I challenged myself to define a trend. It got to be a mental game. You can either look at it as a mundane chore to pack and unpack, or you can look to see, what is this process potentially showing me? I would think, "What made that editor choose that?" and "If we put all these pieces together, what is it telling me?" If you have that curiosity, then it can become interesting, and behind it is smart information.
Kenneth Richard: Speaks to curiosity as a driver.
Julie Mannion: It's true. I find that when I work with new designers or people within our own company that I'm interested in people's motivations, drive, and flexibility in thinking. I'm interested in what their vision is and what they want to achieve, and I'm interested in where the industry is going.
I happen to be very passionate about New York fashion and our community, and I take great pride in it. It's going through a bit of a difficult time right now. Because I'm curious, I like to ask myself, "What do they think?" or "What is going to be helpful to them?" Sometimes it's a time slot, or where they're showing, or how they're showing, or all of above.
I'm really just trying to piece that puzzle together to see how can we make this work. I get frustrated when people are slandering and say, "New York is not happening right now." I absolutely don't agree. New York is always going to be an exciting place. It has so much to offer in terms of diversity and newness. Everything goes through evolution. That's life.
Kenneth Richard: What do you say to those detractors who are kicking New York Fashion Week?
Julie Mannion: First of all, I think if somebody wants to show, I think they have the right to do so. If someone's going to invest their time, their energy, and their money to do it, you have to believe that they're doing it for a purpose. If you don't choose to go or if it doesn't work for you to go, then don't go. Nonetheless, I do think New York has a lot of talent, and I think we need to really invest in what we have.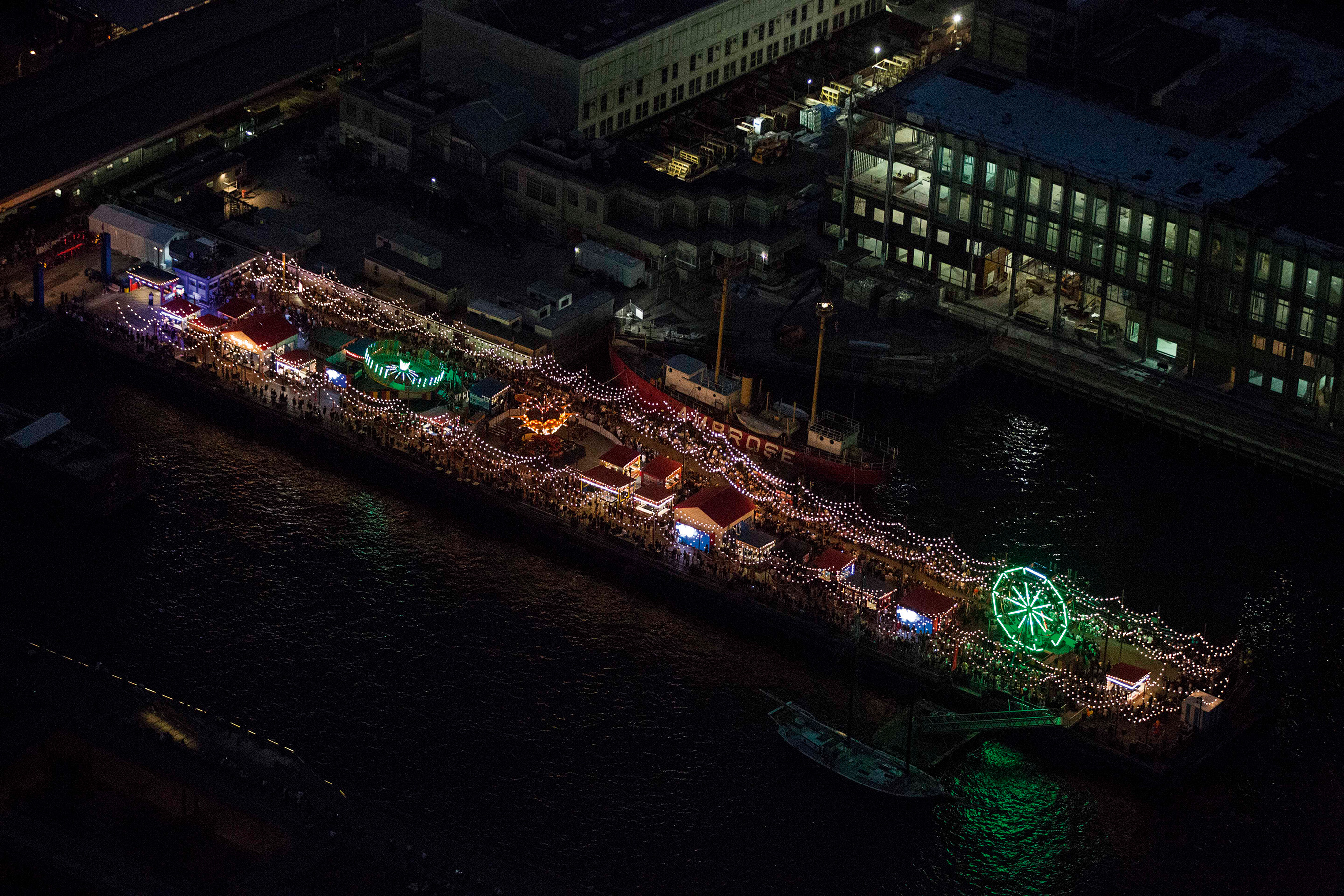 Kenneth Richard: Is the stage big enough for New York talent to be globally successful?
Julie Mannion: I think so.
Kenneth Richard: Why?
Julie Mannion: The stage is big enough, and I think that the American market offers opportunity. I do think a lot of people are looking for creativity and quality. I believe it's something that the American market can learn from in the European market, craftsmanship. Having the craftsmanship to build something and to really care and evolve their brand is important.
Kenneth Richard: Well, the craftsmanship is certainly there in terms of your staging and production. Appreciate you taking the time to come by and chat. Thank you.
Julie Mannion: You're so welcome. Thank you for having me.
Portrait Photo | Mark Seliger for The Impression 250
Show Photos from Top | Tommy Hilfiger, Coach, Coach, Versace, Tommy Hilfiger
---