---
British fashion label JW Anderson is pleased to announce the opening of its first flagship store in London's Soho. The 1300 square foot retail location occupies two addresses on the corner of Brewer and Wardour Street. The location of the flagship was personally chosen by the brand's Founder and Creative Director, Jonathan Anderson.
Ever since I moved to London from Northern Ireland I have been in love with Soho. There is an incredible energy in the area. It feels quintessentially London to me.

— Jonathan Anderson, Founder and Creative Director of JW Anderson
JW Anderson has a long history of embracing and promoting diversity and queer culture via a clever approach to non-binary fashion. Soho, with its diverse local and tourist populations was the logical location for opening the brand's first flagship retail location. Following their successful collaboration on the exhibition at Hepworth Gallery "Disobedient Bodies", JW Anderson once again teamed up with award-winning architectural firm 6a to create a retail environment that fully embraces the neighborhood in which it sits -Soho "as found"- but with a contemporary twist. The originally Victorian building has seen many incarnations as the neighborhood has evolved. Most recently, the JW Anderson flagship was two separate stores. These were combined into one for the brand but the architects in collaboration with Jonathan chose to retain the concept of two addresses with distinct façade treatments. Both frontages include custom aluminum fluting, a reference to the Italian cafes that once populated the neighborhood, and hand-crafted neon signage as a reference to the thriving nightlife scene that took over the area in the 70s and remains today.
The interior spaces of the two-floor location are clearly delineated by a unique language of materials and colours in each space. The Wardour Street "shop" is a light and airy exhibition-like space with high ceilings, bright floors and modular aluminum shelving. This space will showcase special collaborations and projects from the brand. The Brewer Street side feels as though you've entered a tailor's shop on Saville Row, with faux wood veneer on the walls and furniture, cabinets featuring interior pops of colour, brass trim and subtle JWA Anchor Logo details.
Descend into the lower level and sink into thick cream-coloured, fluffy carpeting surrounded by hanging fabrics in similar hues. The flagship will carry the entire range of JW Anderson products including menswear, womenswear, small leather goods, shoes, handbags, accessories and special collaboration products including Converse x JW Anderson and the brand's recently unveiled line for Moncler Genius. The JW Anderson flagship Soho location is located at 2 Brewer Street, London W1F 0SA.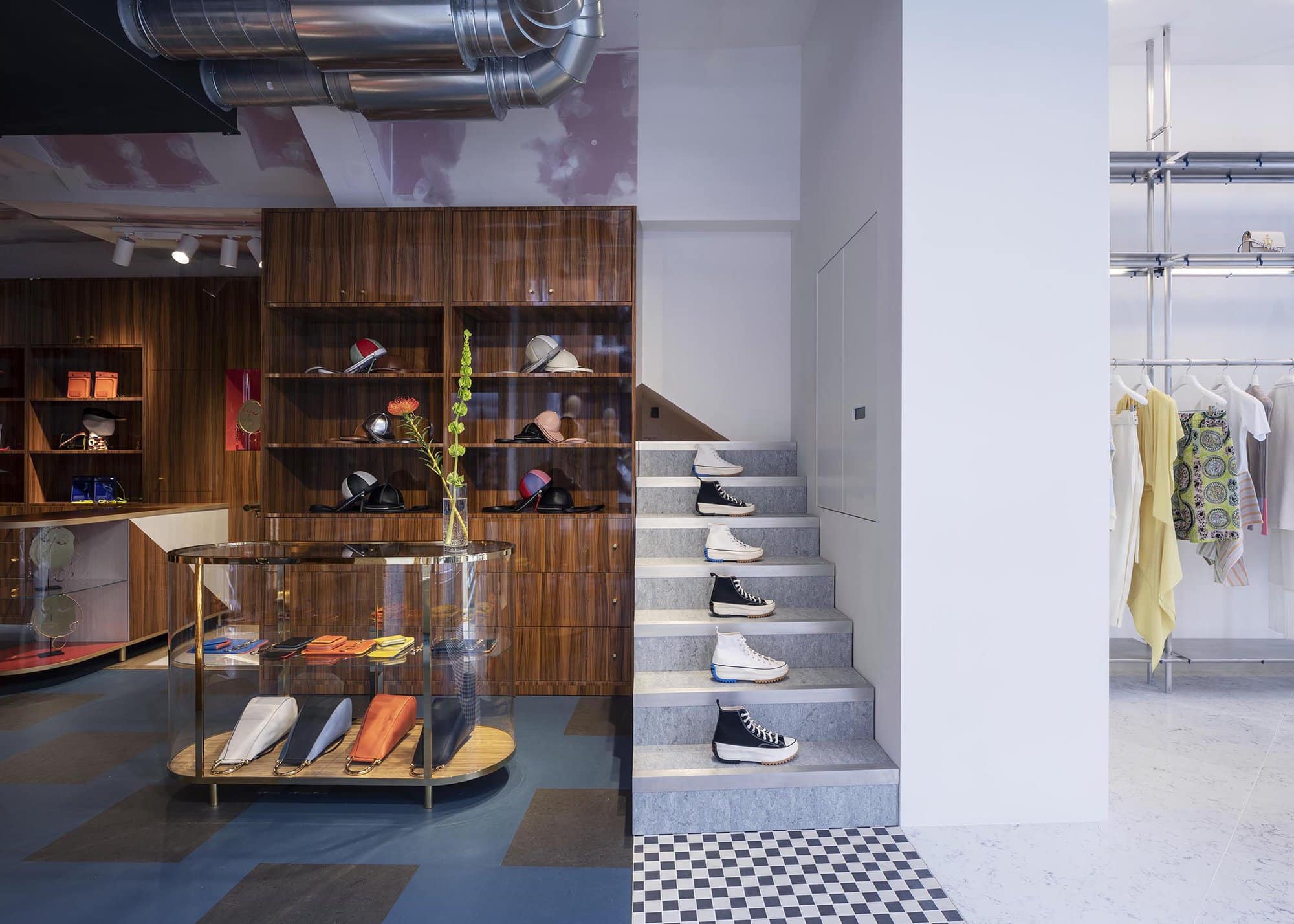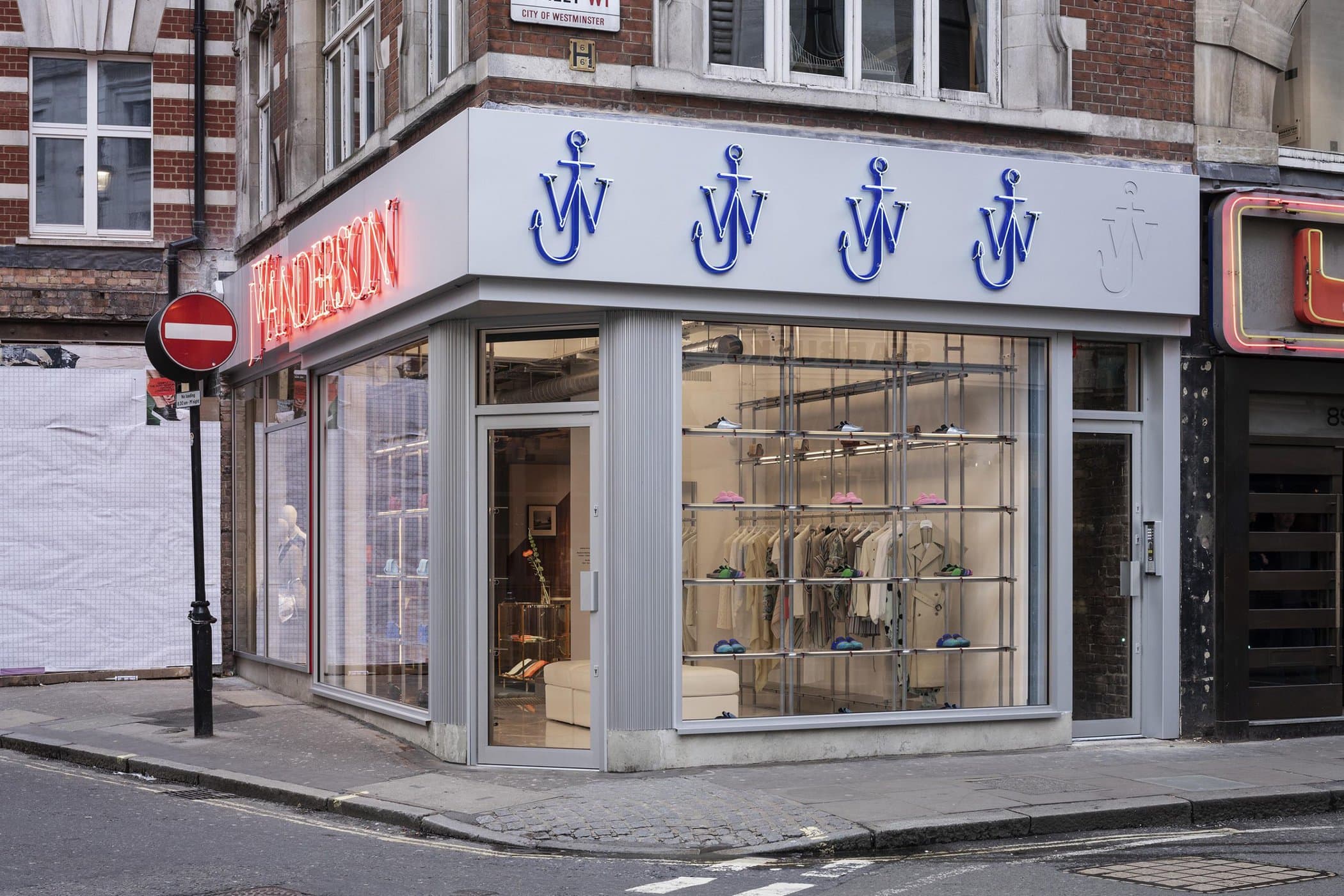 Location | 2 Brewer Street, London W1F 0SA

---