Review of Kaguya by Gucci Spring 2022 Ad Campaign by Creative Director Toshihiko Tanabe and Film Director Makoto Nagahisa with Talent Hikari Mitsushima, Aoi Yamada, and Eita Nagayama
In celebration of the 75th anniversary of its bamboo top-handle bags, Gucci shares "Kaguya," a gorgeous and dreamy short film by creative director Toshihiko Tanabe and director Makoto Nagahisa that retells a classic Japanese myth through a dazzling and contemporary lens.
The film is inspired by Taketori Monogatari, the Tale of the Bamboo Cutter, a 9th or 10th-century work by an unknown author that is the oldest known example of the monogatari form, a fictional prose narrative style comparable to an epic poem. The story details the life of Kaguya-hime, a princess from the Moon who is discovered as a baby inside the stalk of a glowing bamboo plant, and whose beauty as she grows attracts a number of suitors who are given impossible tasks to earn her hand.
Set in a version of Tokyo somewhere between real life and fantasy, Gucci's retelling is a queer romance that explores heartbreak and nostalgia, with costuming from Alessandro Michele's Love Parade collection supporting the sense of the delicately fantastical. The film's heroine, Okina, meets Kaguya as she walks through a bamboo forest. The pair fall in love instantly, but their time together can only last one night as Kaguya must return to her home on the moon in the morning. Along the way, Kaguya also attracts the attention of Mikado, who falls in love with the princess, but whose love for her, in a story that parallels the original myth, is impossible to be realized.
Featuring an original electronic soundtrack by Keiichiro Shibuya, the story is told through exquisite, dreamlike cinematography, interwoven with a few particularly breathtaking shots, as well as experiments into 3D rendering that artfully augment the film's sense of dreamlike nostalgia and the uncanny.
Initially beginning as a thoughtful way to creatively celebrate this important anniversary of Gucci's iconic bamboo handle, the film pushes the envelope of what fashion marketing can be – even by Gucci's high standards – creating a world in which these fantastical clothes are at home and full of character, and taking on a life of its own as a mysterious and beautiful work of art.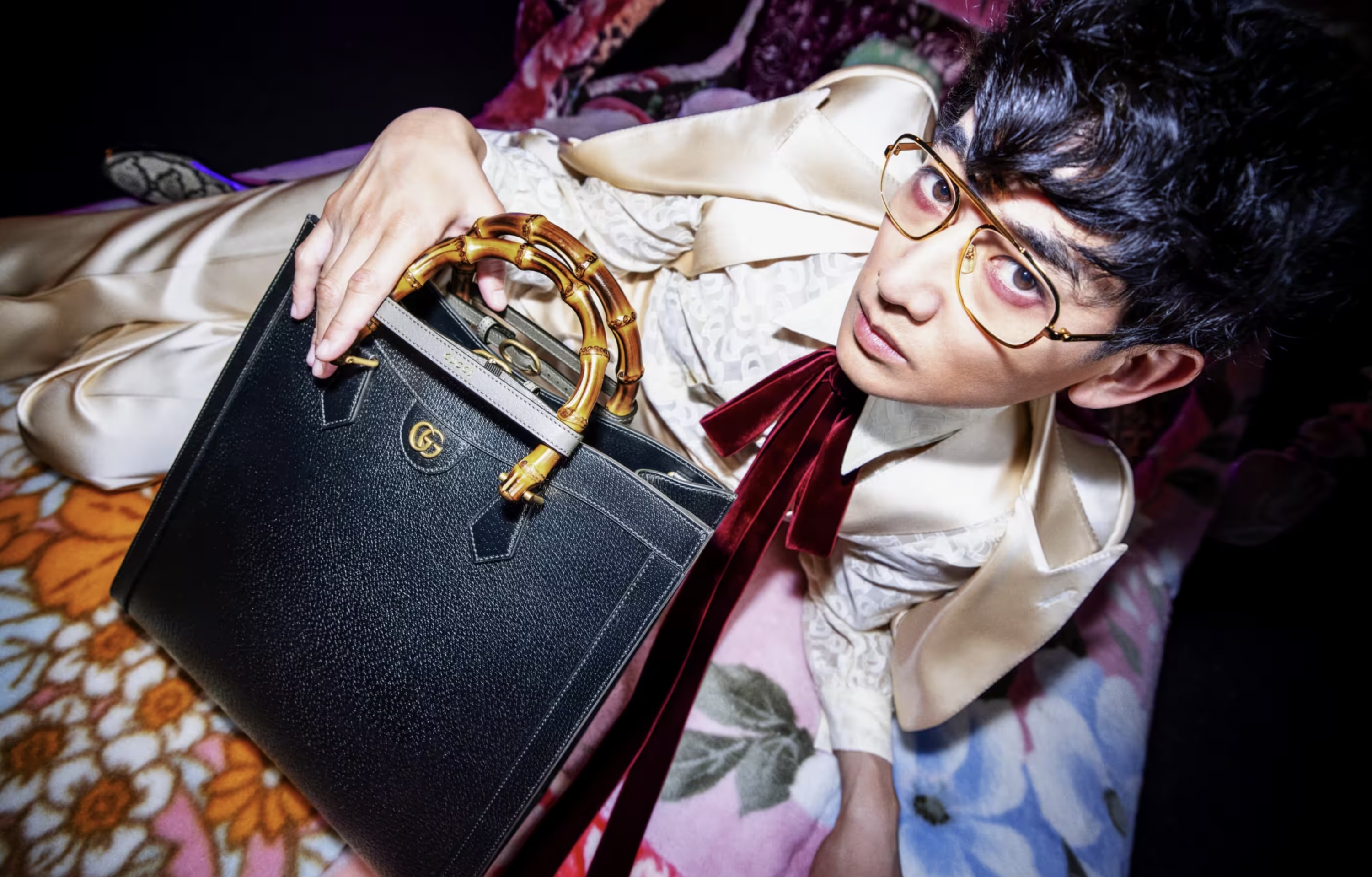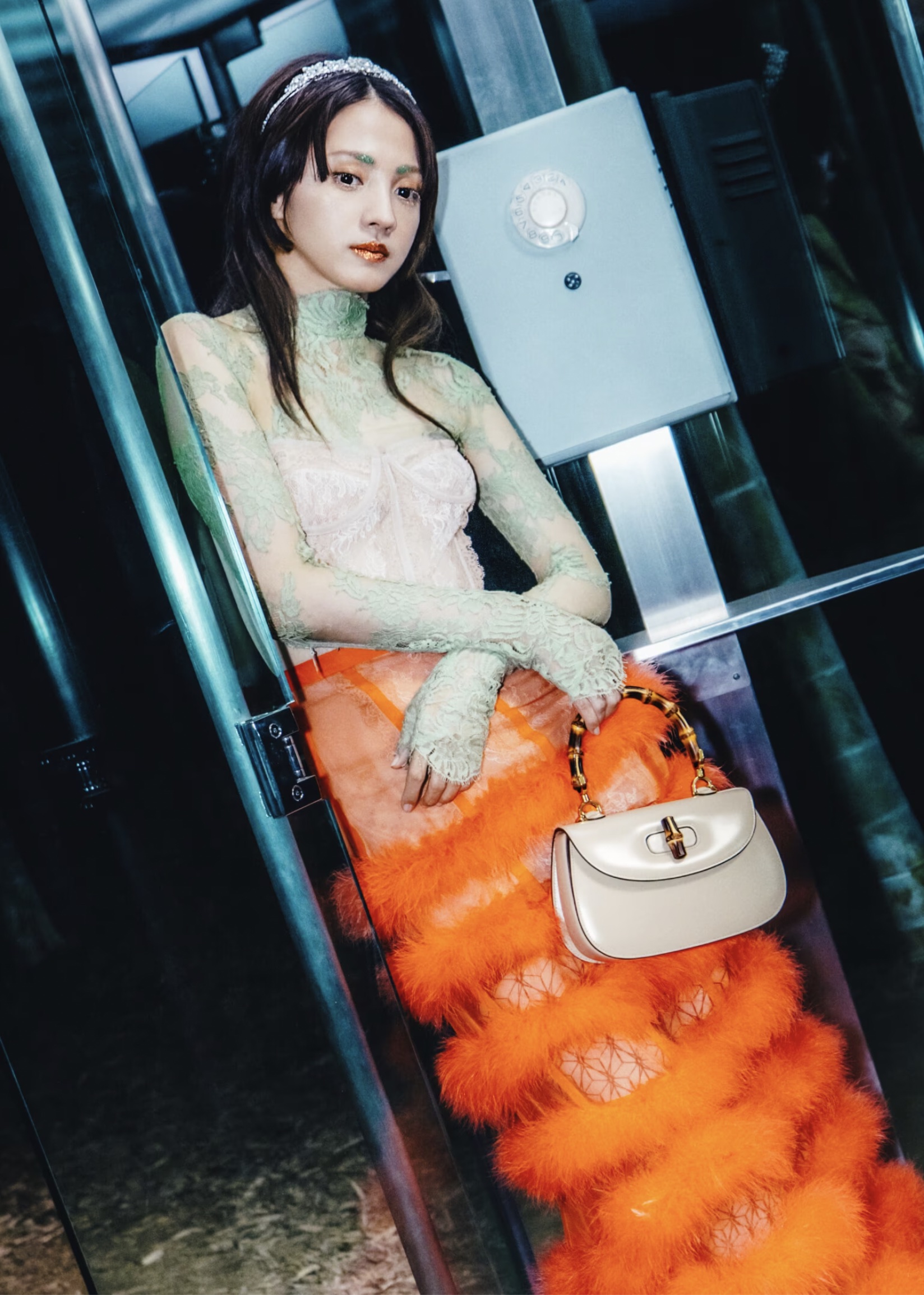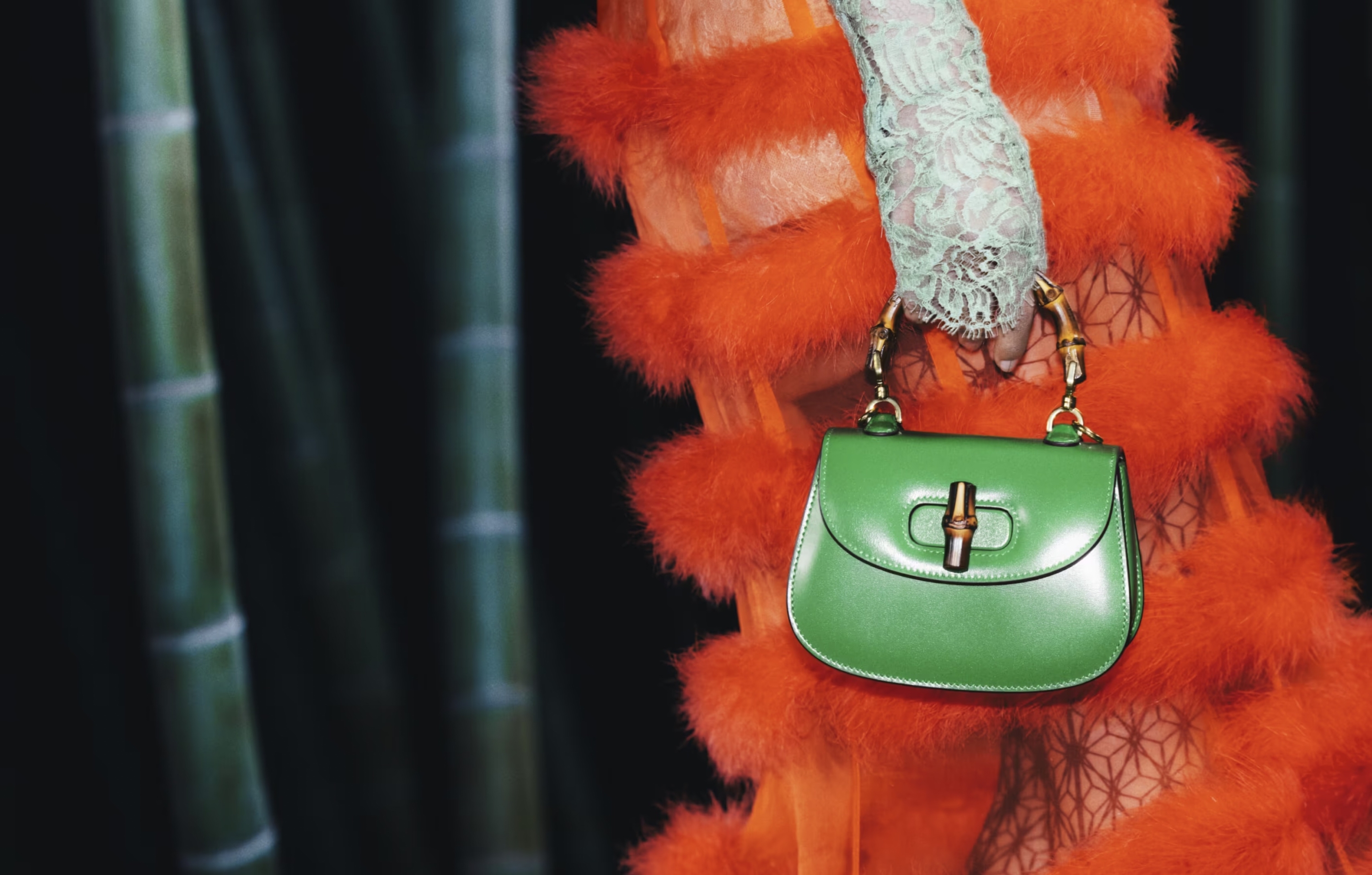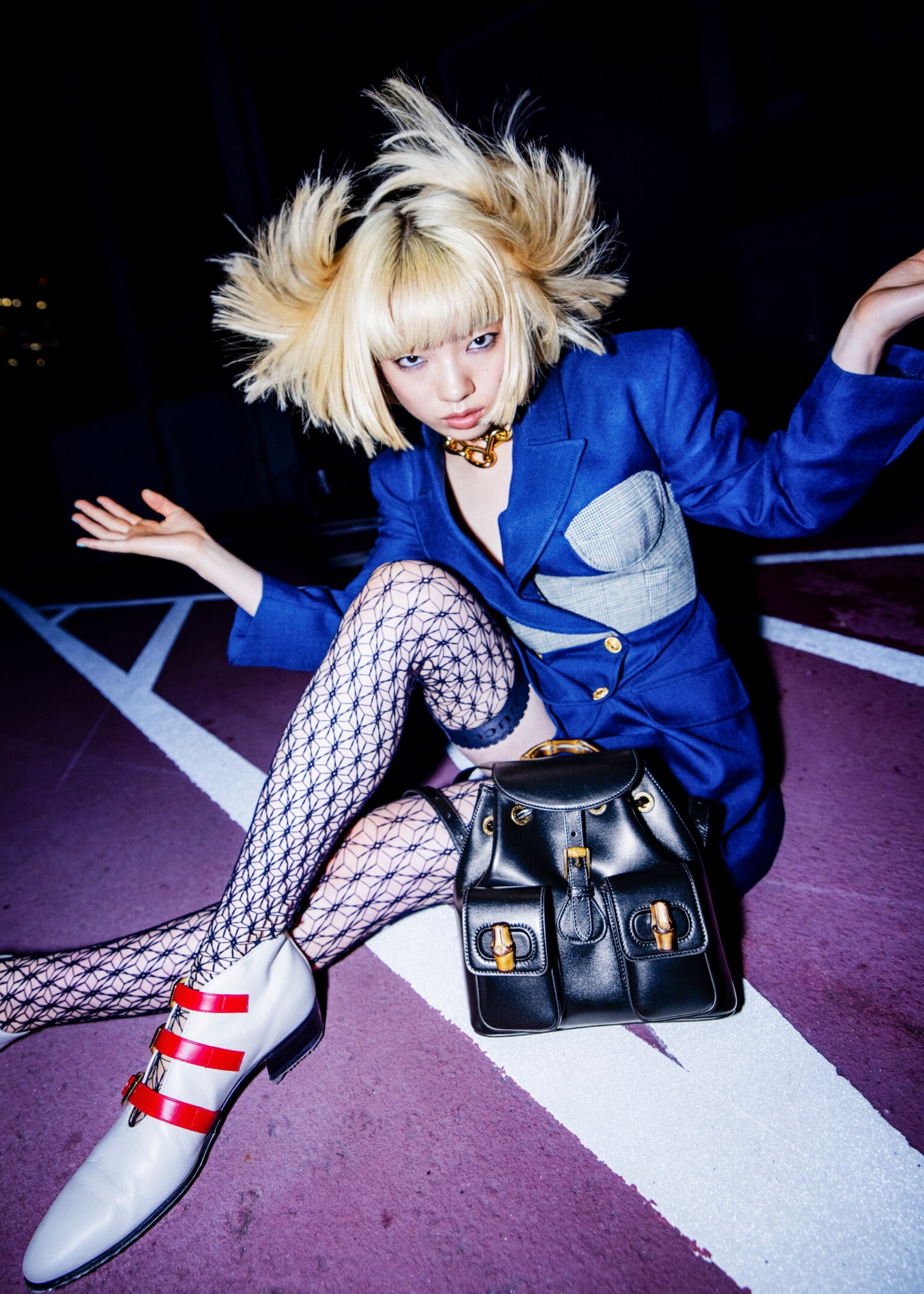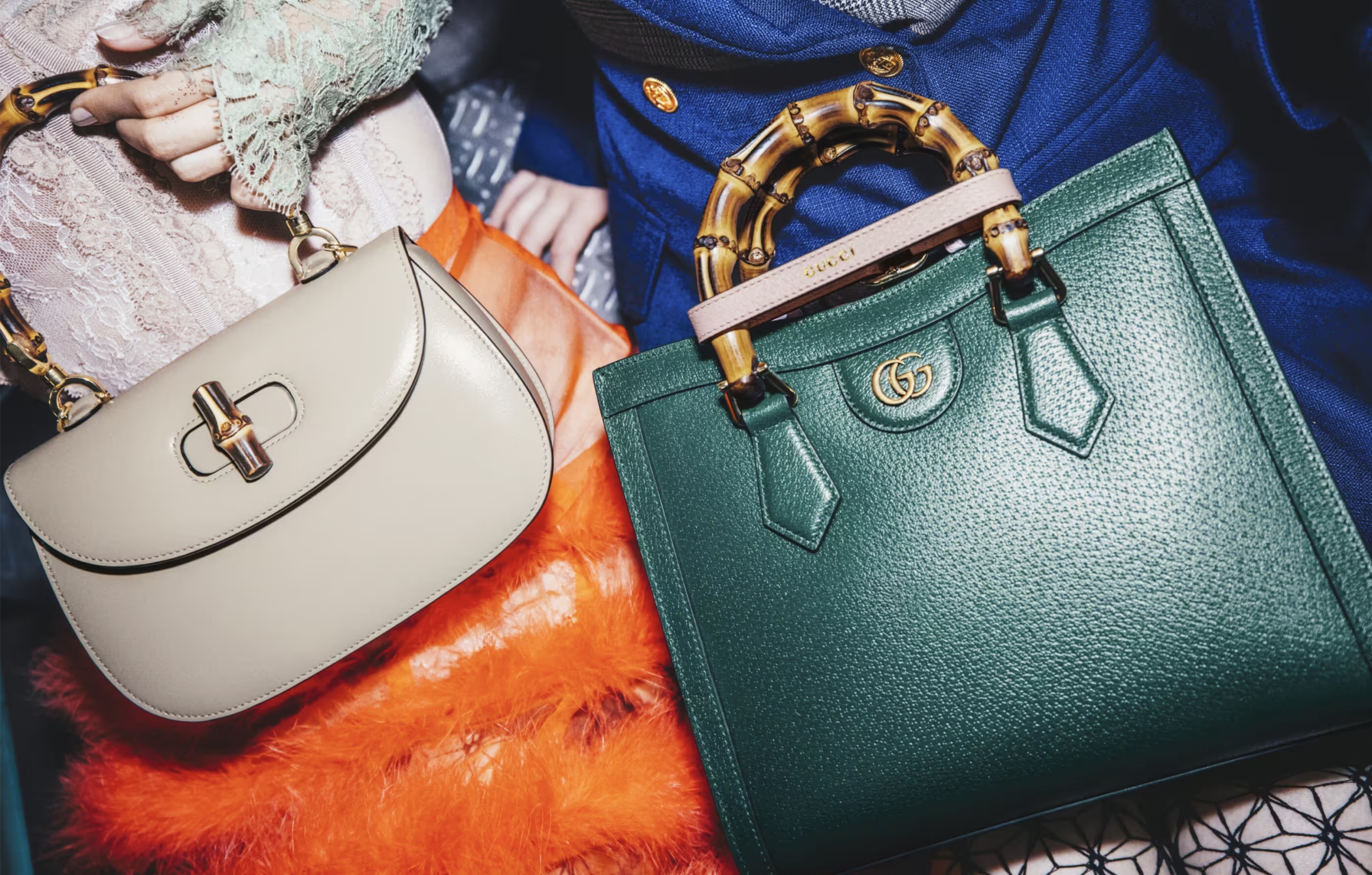 Gucci Creative Director | Alessandro Michele
Creative Director | Toshihiko Tanabe
Film Director | Makoto Nagahisa
Talent | Hikari Mitsushima, Aoi Yamada, and Eita Nagayama
Music | Keiichiro Shibuya

---