Katimo 'Ode to the sky' Summer 2022 Capusle Collection Ad Campaign by Creative Director Katya Tymoshenko with Photographer Andrew Grey with models Anna Kulyk and Katya Kudrenko
The new summer capsule of the Ukrainian brand Katimo is a logical continuation of the central idea stated in the main Spring 2022 collection — to celebrate life without postponing it.
This collection is about the feeling of freedom and ease. However, for designer Katya Tymoshenko, these concepts take on a new meaning in the context of today's Ukraine. These are the strength of spirit and individuality, the freedom to express your own identity and fight for the best world. The collection is filled with a sense of confidence and, according to the designer, this is what is most valuable today.
Katimo clothes are created for life in the big city but influenced by nature. This time the main source of inspiration is the sky as a symbol of the variability and beauty of the world. It is the reminder of the value of every minute lived. Versatile, eclectic, always different, but beautiful in any state. Dawns and sunsets, a colored rainbow, a shining moon, or an endless blue canvas of the azure.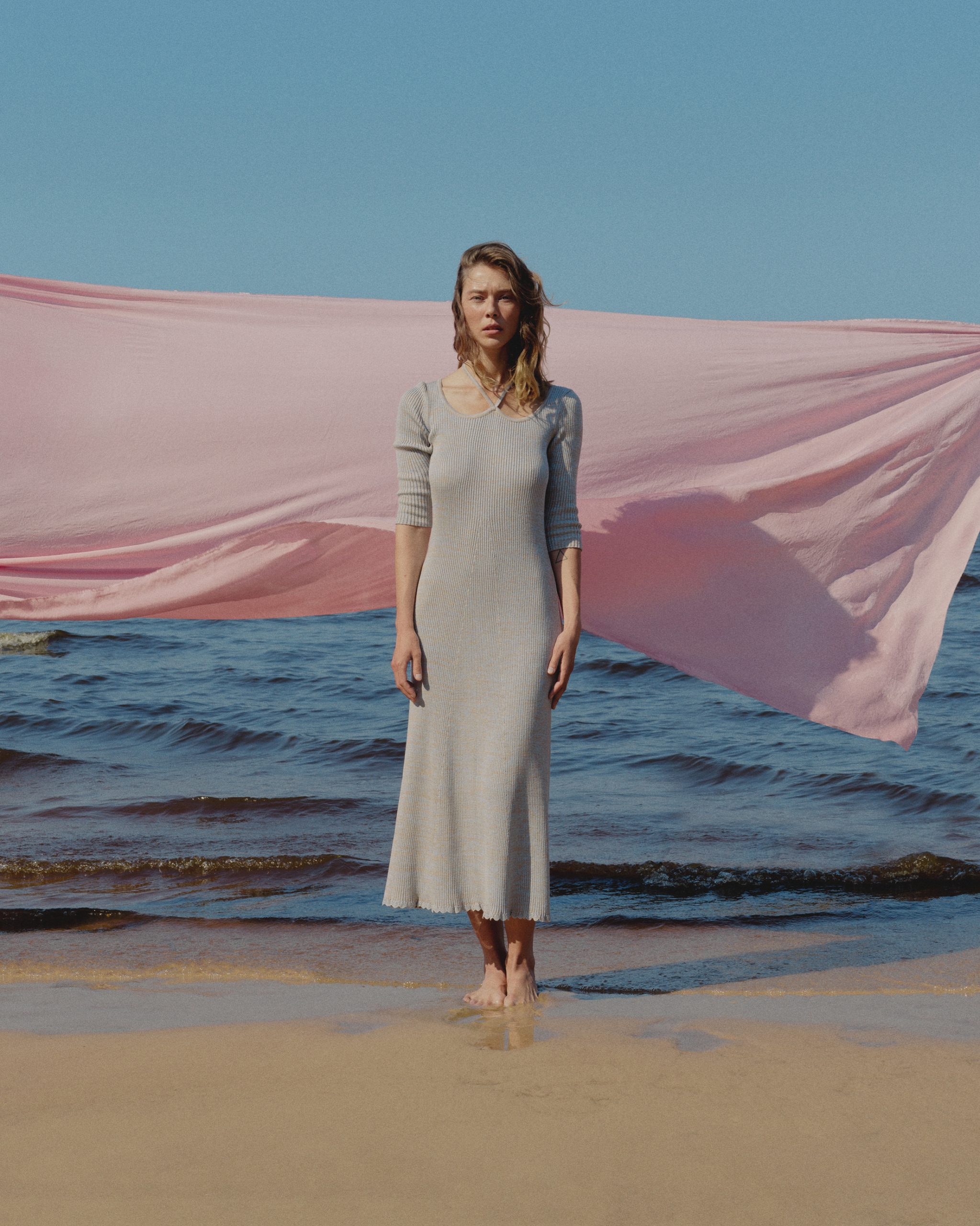 The versatility and variability of the sky became the basis of the capsule's colour palette – pure shades of white combined with yellow, pink melange that refers to the colour of the sky at sunset, and graphite blue like the night sky illuminated by the moon and bright stars.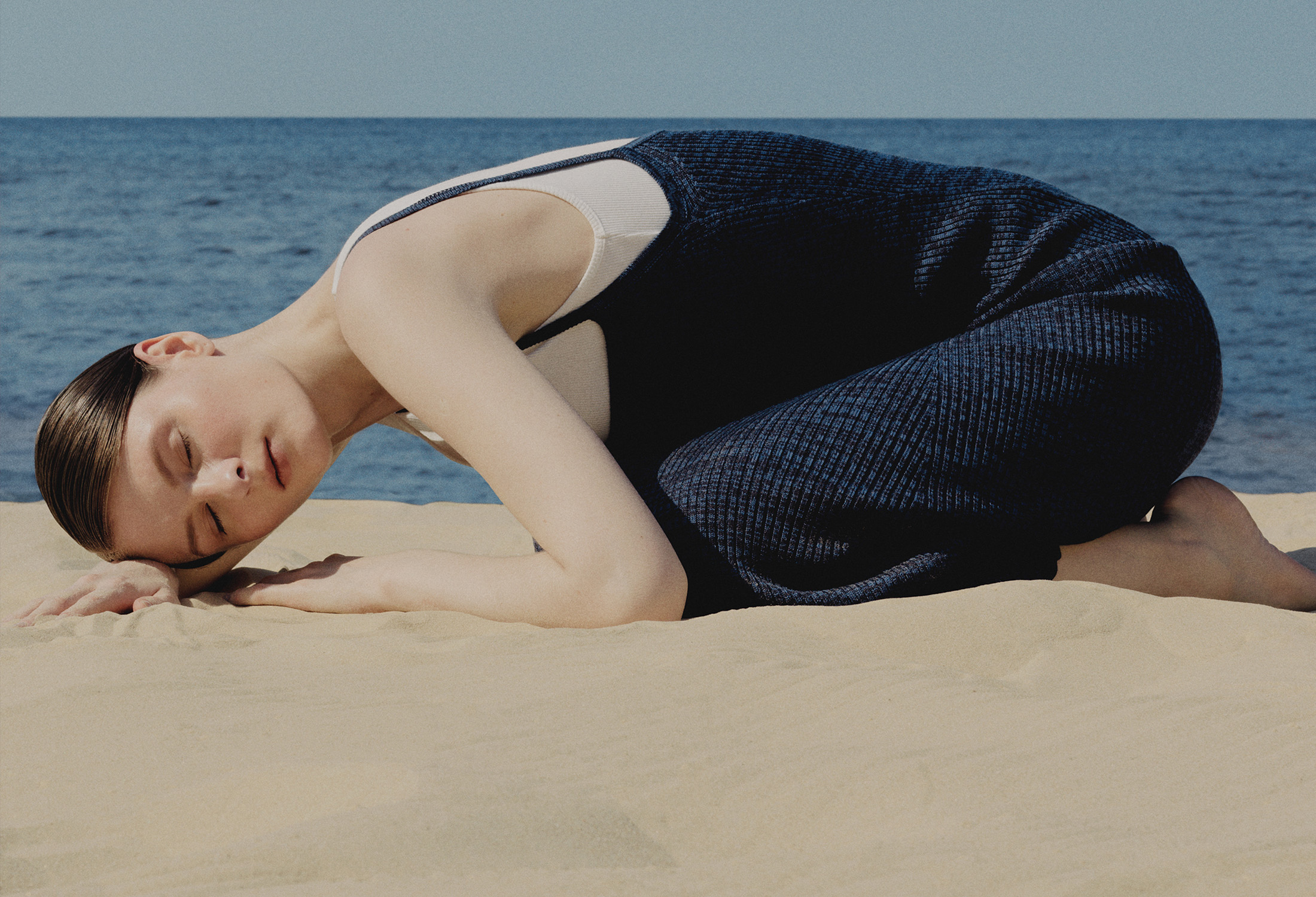 The new capsule includes truly summer, weightless pieces. Knitted dresses, light wide pants and loose-fitting shirts, as well as flared jeans, parachute skirts, a top and a dress with Katimo carryover hand-knitted details. The key items of the collection are a complex milk-colored corset, as well as a linen dress with embroidered voluminous sleeves. The line of accessories consists of bucket hats, together with earrings in the form of a branch of viburnum — the brand`s first take on jewellery.
This summer, the Katimo team encourages you to notice the beauty in ordinary things, to stop, look up – at such a changeable, but always beautiful sky, and enjoy what you have now. Appreciate and live every moment.
Katimo Creative Director | Katya Tymoshenko
Creative Director | Katya Tymoshenko
Photographer | Andrew Grey
Models | Anna Kulyk and Katya Kudrenko
Stylist | Nemchenko Tetiana
Hair | Pavellotnik
Makeup | Svetlana Rymakova

---