---
Review of Kenneth Ize Fall 2022 Fashion Show
Ize Does It
By Dao Tran
Kenneth Ize was born and raised in Vienna to Nigerian parents, studied at the University of Applied Arts there under Hussein Chalayan, and is now based in Lagos. This shooting star was a finalist for the LVMH Prize in 2019, Naomi Campbell closed his first show in Paris in February 2020, and Carine Roitfeld tapped him for a capsule collection for Karl Lagerfeld in 2021.
This evening, he received what is the industry equivalent of the tap of the sword as Anna Wintour and Edward Enninful attended his show.
Ize caught everybody's eye with his fresh sensibility for color and pattern. The beautiful aso oke fabric which is the identity marker of his brand is a status symbol in the Yoruba tradition. It is extremely time-consuming as it is hand woven on wooden looms according to a centuries-old dying art. In the meantime, he has built a factory in Ilorin, Nigeria to cultivate this artisanal method. Apparently it takes about 8 to 9 hours to produce two yards of it alone.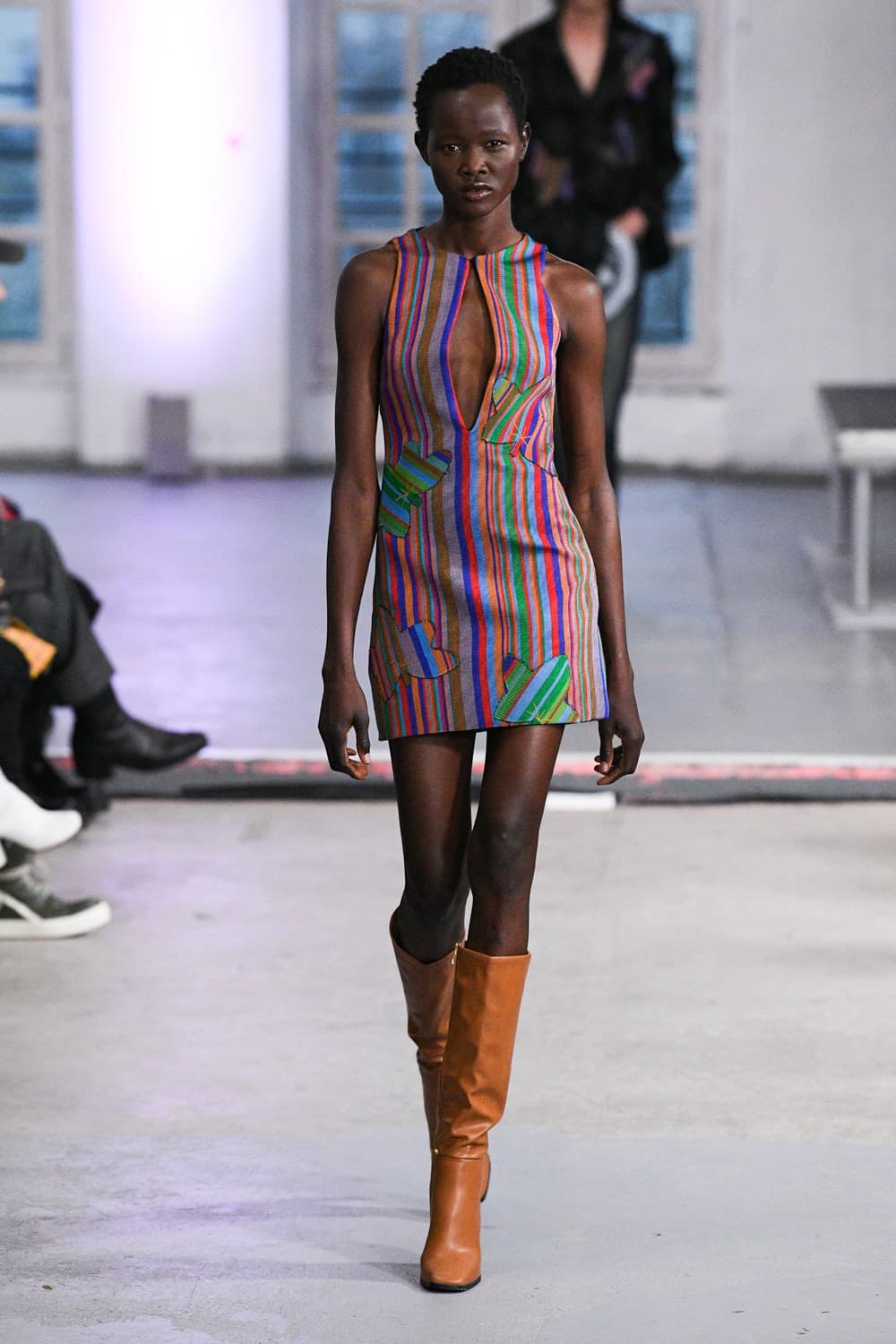 For the tight collection that it was, it contained a few new notes that we haven't seen before, such as monochromatic looks.
The final look perfectly illustrates how Ize instinctively designs without thinking of whether it's for a girl or a boy and it ends up working beautifully for all.
By the way, zoom in to see the red hair extension piece that reads NO WAR on the model with the long pleated dress.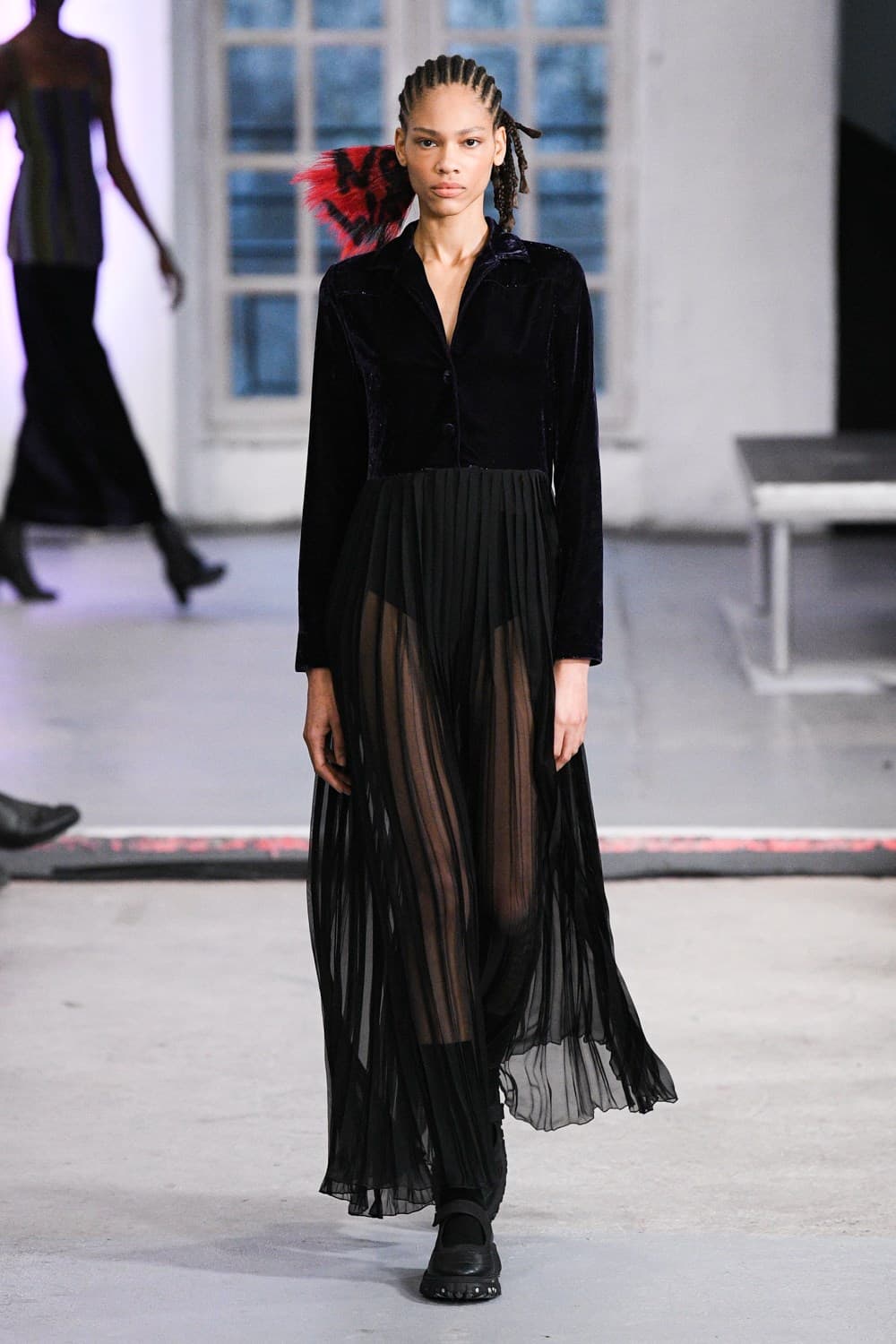 There was also denim, knit, velour and corduroy. The jeans had an eye printed on the crotch or the bum, and it's unclear whether it has to do with the third eye open wide or the Wide Awakes, "a network of like minds who create in the name of liberation, artist sovereignty, and the evolution of society," because that would also be befitting for him.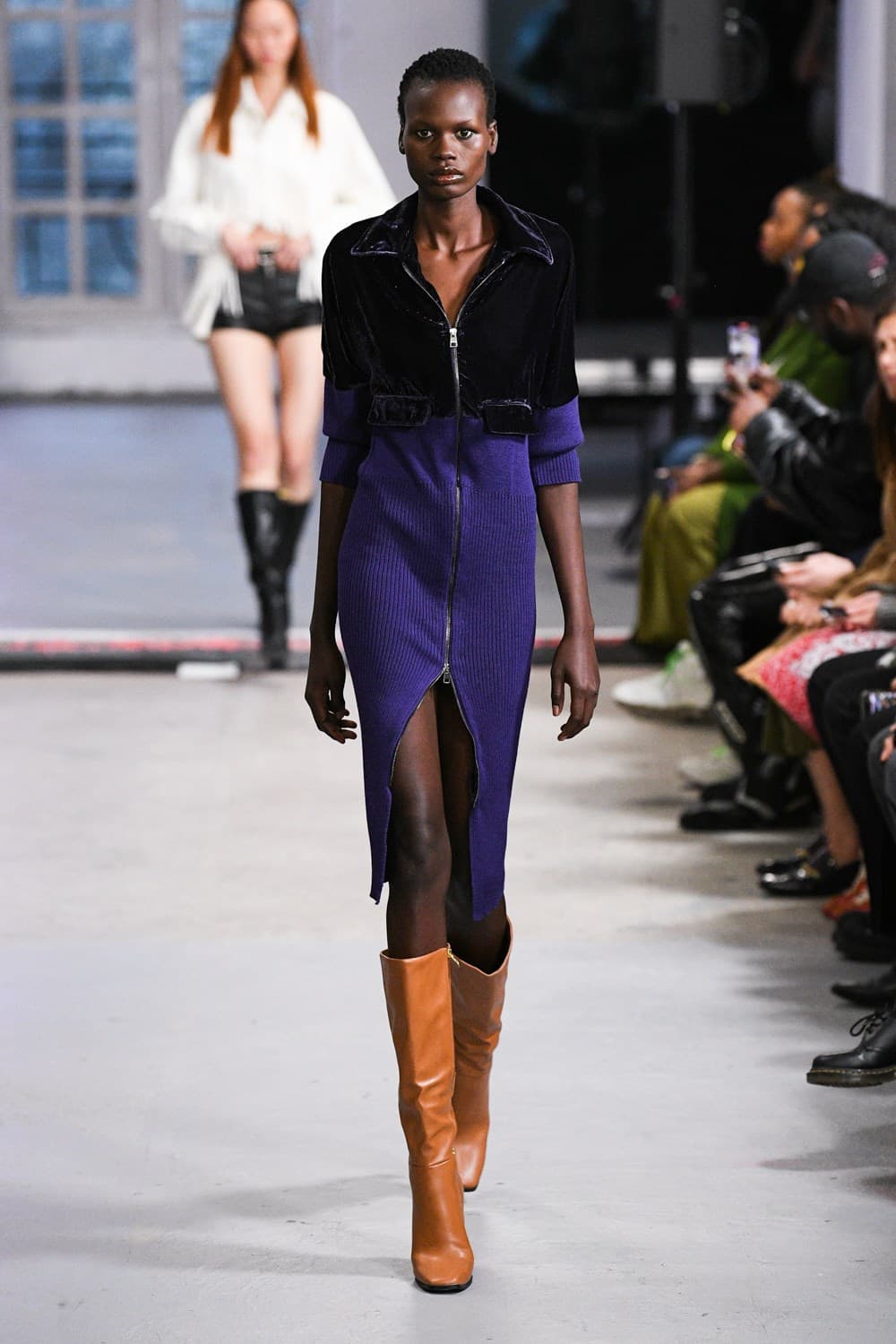 And there were some more sexy bits than we know him for. Even Jonathan Anderson wrapped shirts over his short shorts for the last Loewe men's collection. Although Rick Owens probably wins the short jean shorts contest, cutting them off at the bikini line and letting the pockets play the shorts part. But look at this new take on side boob.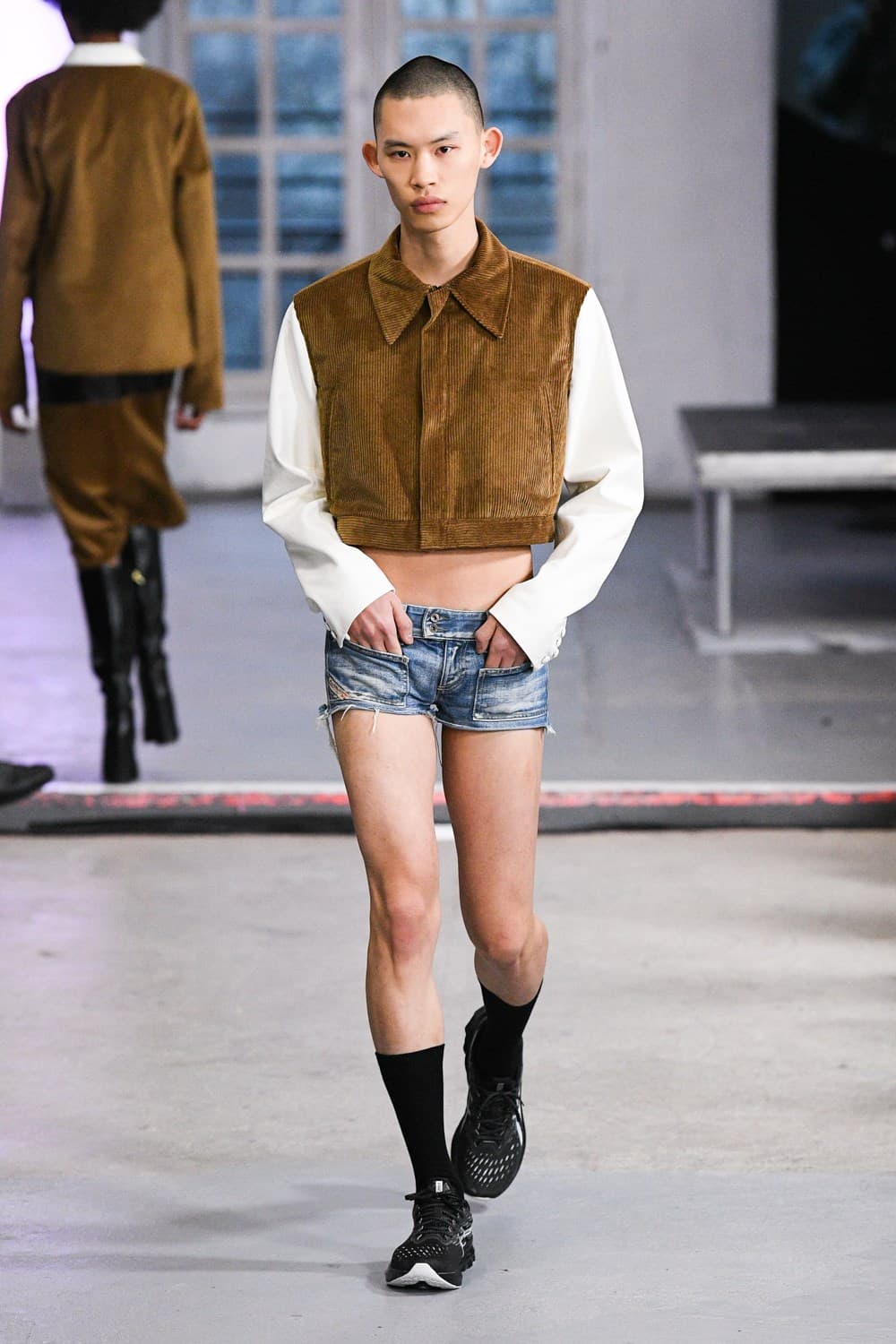 Whether it has to do with growing the audience for the product or introducing some items at lower price points, the expanded offering is a good development for the brand.
---