Review of Kenzo Sport Fall 2021 Ad Campaign
Kenzo celebrates freedom of movement with a new campaign highlighting the third collection in its Kenzo Sport line.
Functional and high-tech materials dominate the new collection, while sophisticated silhouettes allow for fluid movement. Releasing in tandem with the collection is a collaboration between Kenzo and Brompton bikes, with Kenzo bringing a signature sense of color and pattern to a specially designed edition of Brompton's folding bike.
All proceeds from the sale of this limited Kenzo x Brompton folding bike will be donated to QHUBEKA, a global charity helping people to get where they need to go with bicycles in Africa.
The simple yet dynamic campaign follows a narrative of urban exploration, both on foot and on bike. At once sharp and airy, the collection's distinct monogrammed pieces cut a striking figure against the cloudy skies. Though it's not as visually striking as the previous two Kenzo Sport campaigns we've seen from creative director Felipe Oliveira Baptista, the campaign is still a strong way to express the endless practicality and flexibility of his designs, as well as stressing a unique and purposeful collaboration.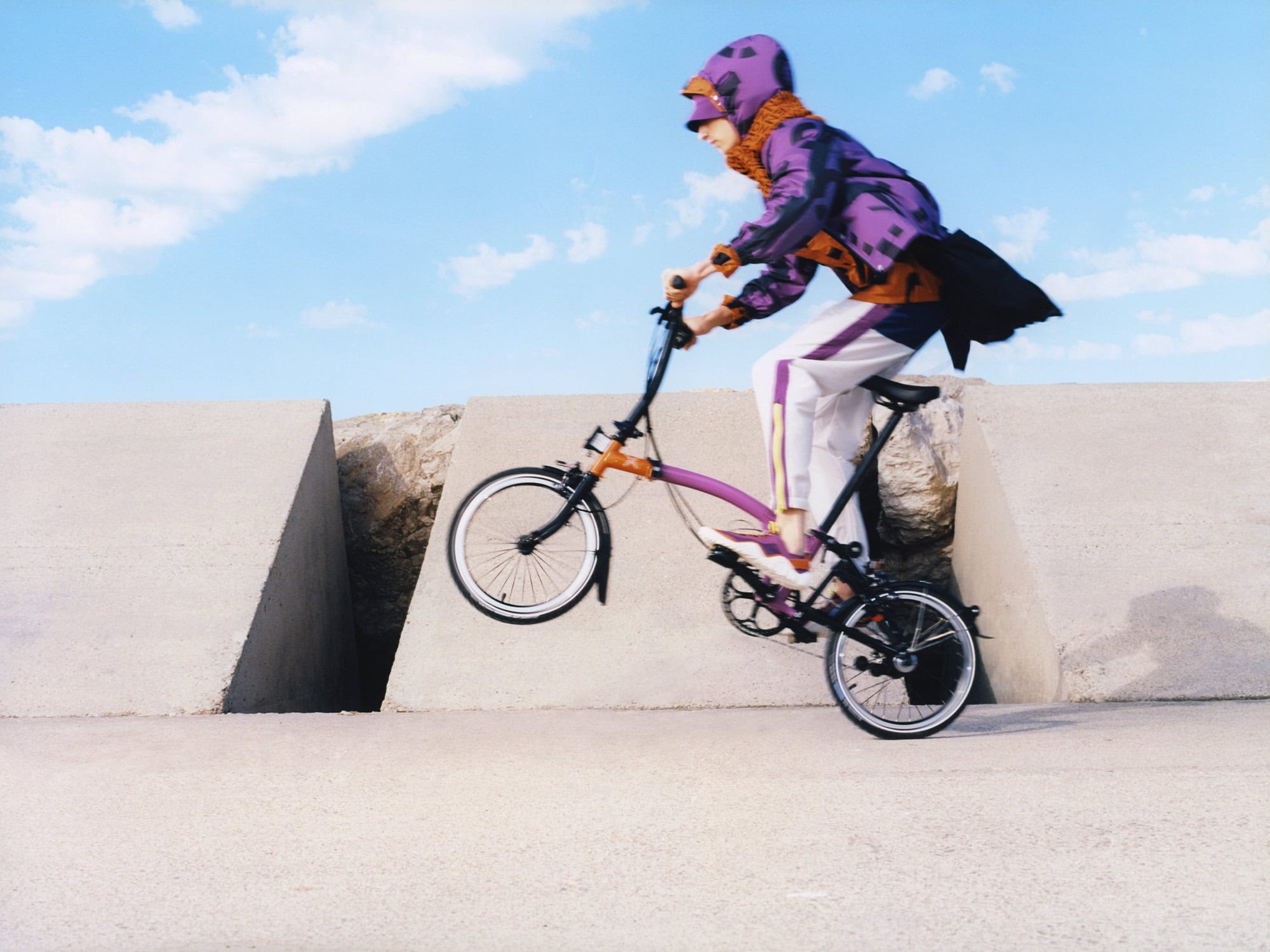 ---