Kevin Kollenda, along with partner Nicola Formichetti, is co-founder and CEO of innovation lab Two Hustlers, a pioneering collective intent on disrupting, inspiring and challenging the fashion, music and fine art industries. The creative duo have built a formable new media lab and along the way won over notable clients including Diesel, Uniqlo,  MAC/Viva Glam, Gilt Groupe, Barney's, and Tumblr to name a few.
We caught up with Kevin at Two Hustlers headquarters which operates as a Warholian like think-tank full of industry influencers, digital natives, and unorthodox strategist that while widely creative are clearly focused due to Kevin's leadership style and business acumen. We sat with Kevin to learn more about Two Hustlers, leveraging the power of community, turning digital into physical, and Zombie Boy.
BY KENNETH RICHARD
Kevin, thanks for sitting down and sharing the Two Hustlers story. Tell us how Two Hustlers came together?
Nicola Formichetti and I came together over the last decade starting in London where we were both living. I suppose it was four years ago we partnered with Lady Gaga. We watched social media take off in 2010 and then along came this 24-year old girl; who used social media in a way that no one had ever done before.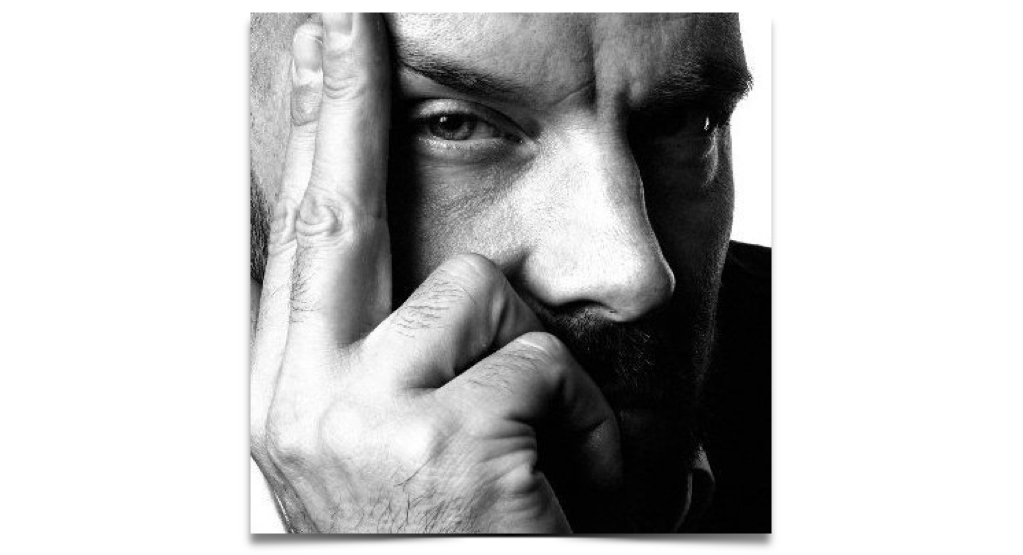 It kind of hit me, the power that was happening in communication and social media. You watched this incredible girl open her arms and heart and say, "Everyone is beautiful! Gay, straight, black, white, whatever you are; you are incredible!" It was a movement and Nicola has always been a promoter of that kind of thinking. He always supported young designers, like when we started working with people like McQueen and Gareth Pugh back in the day. As I watched this community and new media wave I thought this is going to be the future of how everyone will want to communicate and we've got to figure it out. I said let's get away from old media and let's move into new media.
We were lucky as we had a great relationship with Gaga, Uniqlo and soon to be, Mugler. We thought, "Let's start it now, let's figure out how to merge social media with compelling content." I looked at it no differently than when we were in London and working with magazines like Pop, Love, and Dazed. The only difference is that instead of 55,000 views you got about 550 million viewers.
I was quite naive about it when we did our first launch with Mugler and Zombie Boy. Nobody knew who Zombie Boy was. Nicola hit me up and said, "I found this kid on Facebook, and he is extraordinary. He's covered in tattoos. I don't know his name; I think he is in Canada. Can you see if we can get him and I want him to launch my first collection for Mugler?" Then I thought, why not? Covered in tattoos, living in Canada, circus performer, no passport, I have three weeks to get it together and we wanted Gaga to give us music.
In three weeks we got Universal's clearance, music from Gaga, flew to Montreal, found Zombie Boy and got him his passport, flew him to Paris, and put him in the Mugler show. Simultaneously we launched an exclusive deal with AOL. Tim Armstrong had just left Google and was looking for content and I was like "Guess what? We have Gaga's music, we have Nicola Formichetti and Mugler, and we're going to give it to you and all we want is 48 hours of exclusive video on your site."
In January of 2011, in less than 10 days, we hit over 193 million impressions and then people wondered how did you do that? The funny thing was it wasn't any different to me than the days of creating fashion editorial, but with a lot more people watching. That was really the beginning, where the Two Hustlers thinking happened. Nicola and I thought, "Shit; we're on to something. Let's keep pushing this."
Big numbers. So after zeroing in on the social wave, what was it that you wanted Two Hustlers to do? Turn into an agency?
I think of us as a new media creative think tank. I don't think of us as an agency because we don't want to be one of these so-called 360 agencies. If you're going to sell and believe in the community and shareability, you have to sell that in everything you do. We surround ourselves with people that are better than we are. When I worked with Richard Branson, a number of years ago on a charity project, I remember him saying something like "I'm not the smartest guy on the block, but I'm smart enough to learn who is smarter than me and I hire those people". I have never forgotten that. So, when we were creating this creative think tank, I knew we had to have the young kids and I knew we could discover them because Nicola had always done that. He has always had his finger on the pulse. I needed to create a toolbox for him, so I looked to who was the best backend web developer, who was the best strategist with agency experience, who was the best in architecture. I knew that to build something powerful, you had to build something that lived online and offline. Even today, as much as we embrace new technology, you're only as valuable as the physical elements of what you do. People still want to touch, and feel, and love, and smell – It was finding the marriage of those two realms. So we were lucky we found an incredible partner to support our vision and then we were very lucky we had brands like Mugler, Uniqlo, and MAC Cosmetics, which gave us the chance to try things out.
Just before Gaga's Workshop was launched at Barneys, we built our own pop-up store. We just went for it – "Screw it, let's just build the store of our dreams. Let's put everything into this place. Populate it with content and product. Change it everyday. Treat it as the dream place to come and build an online opportunity." We got the best in class people to build the online experience and then peppered it with social media; we blew the whole thing out.

We were so busy doing it we didn't realize we were being watched. A month and a half after the store opened, we got calls from retailers, private equity firms and consumer package goods companies, all asking the same thing, "How did you do it, and could you create this for a large brand?"
So in 2011 we kind of fell on the model without realizing that we created experiential retail and we did it from the heart. We weren't making any money from this thing. It's something I learned in London with Nicola that fascinated me as there is so much creativity pouring out of that small island. The British were winning all the awards in advertising, music, and arts. I realized our ethos in America: to get a job, to get money, to get a career, was not creative as it could be. It should be about being incredible and to be brave. That's the first thing you should do. Because the money will come, if you go into it thinking I've got to make money now, you're going to miss the point along the way. You're going to miss the experience, and longevity is about being passionate about what you love doing.
Couldn't agree with you more. What was the first project you did after 2011 when you fell upon the model?
We were really, really lucky. Diesel contacted us with an amazing opportunity. They wanted to hire Nicola as their artistic director, and Two Hustlers was hired as the agency to support the vision of the artist director.
Of course we had to pitch for it as this newly formed agency of 5 people and 3 partner agencies, one in London and two in New York that we corralled. We sold that concept to the client. Believing in the physical and digital, we curated a big beautiful presentation, creating an old stylebook that was hand crafted, and we developed an iPad experience that showcased the entire presentation in 3D.
We wanted Renzo to see what the vision of the brand could look like through the eyes of Nicola and his community. What we wanted to create for Diesel was the first user-generated crowd-sourced campaign for a brand, and I am proud to say that Diesel went for it and won multiple awards for it. #Dieselreboot became a case study on Tumblr. We were lucky to have Renzo and Diesel who have a history of taking risk and believing in their ethos as a brand.
Nicola is an extraordinary creative and an ideas man like very few people I have ever met. He pushed the envelope. Then we had the support of an agency network that was the toolbox he could reach into and create from. A lot of people thought we were crazy. It was a complicated and very difficult way of working. You miss the "water cooler" moment of all of us being in the same office, it's more complicated to manage, but you're gaining all these different expertise's from all of these different agencies who are working on different projects and then you come together and you have all that collective experience and you're not encumbered by saying you all have to be in one place. We had a brand that allowed us to do that.
Very few brands would have allowed us to put out a poster of a woman in a burqa at the time that we did it and with the words we used. We are not about throwing things at walls to see what sticks. We make sure it sticks with thought and consideration. It could be called disruptive at times, but I think it's intelligent disruption.
The woman who collaborates with us on copy is Ameena Meer. Ameena has a long career in this industry, having written many groundbreaking campaigns, for Calvin Klein, Christian Lacroix, Coty and Balenciaga. She's a genius, a storyteller. She's also a single mother of three girls and a practicing Muslim. She wrote that copy. When the poster of the denim burqa, with a nude woman covered in tattoos, came out, we knew we were going to get slammed and we were. Women wrote in upset. We were ready with Ameena on MTV World and Huffington Post to go out there and say this is about challenging the stereotypes. That people are deeper and more complex.  That you might dismiss a person on sight and not understand that what seems to be a sign of subjugation or oppression is actually a sign of empowerment and defiance. We wanted people to see that beauty and strength isn't always where you expect it. It was actually more important that it wasn't a Muslim woman because you assumed she was one. It wasn't about disrespect, it was about deconstruction.
People were scared by the repercussions because we're in a time right now where the world is shifting and everyone is affecting everyone else – we're learning and confronting each other.  Just look at the Seth Rogan film. What was wonderful was the dynamic dialogue that it inspired. There was a conversation you could learn from. Shaking things up doesn't require rock throwing or breaking windows or violence. It can be a smart conversation. We wanted to reference the Benetton years, when I grew up in the eighties. Advertising is powerful platform for change and for emotional content.
[quote text_size="small"]
It's a shame that brands don't stand for anything any more. It's a shame that advertising that doesn't show anything other than a picture with product and the advertisers don't use that power. When you and I grew up, advertising was concept-driven and that was emotional and amazing. And that's what we need right now – an emotional connection to a product – otherwise, it's just more stuff. 
As we worked with Diesel, we were lucky that they allowed us to put out very powerful and controversial messaging, the Diesel Reboot campaign was activated within a short period of time and Diesel were able to open a whole new community of people, bringing the brand alive.
We were authentic with these people, so when we asked them to become part of #dieselreboot on Tumblr and submit content they did so because Diesel rewarded this community, no brand had ever done this before. They became the campaign. They starred in the campaign and instead of normal copy, we took their Tumblr handles and we made this the copy. These girls and boys that were living in the streets and suddenly they were in the campaign shot by Inez & Vinoodh for a major brand. We took their content and we wrapped Galeries Lafayette with two thousand of their images from Tumblr. We took full-page ads in the New York Times, like an Oprah or Yoko Ono letter thanking them for what they did.
We made the digital physical. No one had ever done that before and these kids went wild. All their content that was living on their screens was suddenly appearing on billboards and showing up outdoors. They were being rewarded financially and more importantly rewarded emotionally by the community. There was a really beautiful message of the #dieselreboot campaign because we were telling everybody that you could reboot yourself. All these details were the reason Two Hustlers & Diesel were so successful and won awards as this tiny think-tank was we did something nobody had tried to do before.
I think what we do here; I hope what we do here, that stands out against other "agencies" is that we start out the conversation by always telling brands "We don't know." We always encourage brands to hopefully "not know" as well with us.  I think if you know then you're not going to figure it out. We are in a world right now that is the Wild West. Nobody has the answer. It's such a wonderful, glorious place to be in. Content is going to become things we've never imagined it to be.
What Jony Ive is doing at Apple is extraordinary. The Apple watch is going to do something that, in my opinion, is going to be groundbreaking. You're going to be able to send your heartbeat to somebody else and they are going to be able to feel your heartbeat three thousand miles away on their wrist. Think about that. That silly text message, that stupid email you sent that you regret having even written, that you can't pull back, you can now send your heartbeat and say, "I'm sorry and this is what it feels like to be sorry. This is what my love feels like and you get to feel it." Imagine if a magazine could send content out like that. Instead of listening to Rihanna talk again about her album in a magazine. That magazine could send out what her heartbeat felt like when she wrote that song and what it meant. The viewers would feel content from the magazine on their wrist. That's going to be content.
We disrupt, we push, we yell, and when people push back we keep yelling and we keep pushing and I think that's why we were successful with Diesel. It's been two years and I'm very proud of what we've done. I was very proud to see other brands follow what we did eight months after we did it. But when we did it, we were alone and people thought we were a bit nuts. Nicola and I are not precious about what we do. We don't hold onto what we do, we move on. We love creating extraordinary things. We love celebrating the community that helps us create them and we are a big believer that the future of retail branding and shopping is going to be built around the community and how they share it.
You spend a lot of time at the crossroads of technology and fashion. Where do see the current status of fashion and technology?
The disappointing thing is when I look at fashion it is still holding onto an old model that's built right now about old media spending. Media spend is still hovering at 75% on traditional media.
A shift is happening, it's happening slower than I thought it was and consequently technology is still a second thought because they are holding onto real-estate, brick-and-mortar, publishing papers, store experiences, all that, because that is where their money is buried right now.
They know digitally what they have to do, but they are not prepared to dive in the way they should. They are testing the waters, but you can't. You have got to dive in and try things out. When we sit with clients and we show them our proposals and ideas of how we are combining technology, and I don't mean fashion, communication, and creativity, it can be scary.
That Benetton ad of that man dying of aids in bed, could you have done that today without getting slammed by seventy-five million dislikes or hates or whatever? You could back then. The image went out and that was it and people wrote about it. I think you still have to have the same bravado and stand for something.
I think a case can be made more for to do that Benetton ad today than to do it yesterday.
I would totally agree with you. I think that is what's going to separate the men from the boys with these brands today, what you stand for. I think what you stand for is going to become everything and people are going to shop because you stand for something. They are going to stand by you for a much longer time than you presenting a better pair of shoes or a cooler hat to wear. I think that is happening because of technology. I think technology and fashion have improved in the three and a half years since we entered into it. I'm disappointed that it has not moved as quickly in fashion as I had thought it would. I think that has more to do with people's fear of giving away too much while they try to figure out how to sell merchandise and right now, retail is a tough space to be in.
Could you help us understand more about how you see opportunities to bring digital to physical?
I think it is important to consider how we are now being brought up to shove everything into our lives so quickly and certainly social media and digital is showing us how much you can cram in. The truth is in our heart, in our DNA, our soul, what makes us feel good, is when you are around the things you know: nature, family, who you love, whatever those things that we can hold on and touch. They are tangible.
[quote text_size="small"]
Technology hasn't improved our lives yet. It's gotten in the way of it and people don't know how to manage the technology in their lives so it is exhausting. I think the physical is suddenly becoming relevant and important again. These kids in our office, they want to make things, they want to build things, they want to finish a model.
We have presented entire campaigns to billion-dollar brands on an iPhone, because if I am presenting a campaign that is built around a social media message using Instagram, why would I want to show it on a pdf on the big screen. I want you to see what this feels like, and see it just as your own community would experience it.
However, back to the digital and physical, we learned something about the physical via working with Diesel on Tumblr. In 3 months, we quickly amassed an enormous and engaged following. At the time, the trend was that users on Tumblr were mainly re-appropriating and copying, but not creating original content to submit. This is the most interesting fact that we learned during #dieselreboot, was the majority of the submissions were original content, something we, or Tumblr, had never seen before or ever expected. #dieselreboot became one of the top performing programs in engagement on Tumblr for the year, and for us, seeing our community organically respond with original content was the most beautiful part of the program. But here is where the physical comes in because we gave something real back to the audience. We were going to print your ads and put them in somewhere. People still want to build and create things and be part of an engaged community. It's far more valuable to have a tighter, but engaged audience, who are working and collaborating with you, than millions of accounts saying, "I like you." The smaller audience, creating beautiful, original content and communicating with you, are going to get far more impressions by nature of the exponential growth. Tumblr Meet Ups were in their infant stage at the time, and Diesel was the first brand to really leverage these opportunities. A Tumblr Meet Up was a good old-fashion idea of just putting $1,000 behind a bar and having people meet up from the Tumblr community. We used this in Tokyo, Paris, LA, New York, and Milan. Guess what happened? Within 3 hours of posting out a Meet-Ups, thousands of kids showed up. The coolest kids in New York were hanging out for a glass of warm wine or beer. They wanted to come together, they wanted to meet each other, they wanted to hang out, and of course they do! They don't want to all be sitting on their screens, they want to come together. We gave them the reason through Tumblr to come together and it was a giant success.
It makes me think of Maslow's hierarchy of needs; food, water, shelter, family, and on top of those come business, structure. If you don't have your basic needs met, then everything you put on top will eventually crumble. You have to have your basic needs met and those basic needs are still physical.
What's next for Two Hustlers?
Well 2015 is going to be busy!! We are about to work with a big consumer packaged goods company. This excites me because the fashion world can be limited in scope because it is built around image driven work, where consumer packaged goods is a bigger playing field.
Nicopanda is launching, this is Nicola Formichetti's first apparel brand – which could be seen as the love child of Hello Kitty and Snapchat. I mean that because Nicopanda is also an algorithm, which will be infecting clothing, fashion, gaming, and ideally the community. It's a message of love, of community and the character in all of us.
Our anticipation is that we are going to shift perception in our industry. I think we are doing it little by little. Our hope is that we are doing it with brands that we are very fortunate to work with. I would love to think that we are going to create a campaign of content that doesn't have to live only on billboards, in print or online, but is spread through text messaging. Right now there are 7 billion of us on the planet and 6.2 billion mobile subscriptions. Our text is our personality, our avatar and the quickest way to communicate.
For us, one of the things we struggle with is the gift of time. It is something we really work on; and it is one of the projects. I think that if we can create, blast out and give back a message love within what we do, whether it is on behalf of the brands we work with or in our own communication, and then we have done something to make the world a better place. I think that is our duty as a community, to make the world a better place
We'd like noting better.