---
Interview & Editorial images taken from The Impression biannual magazine – The Film Issue, Vol. 3
Kevin Kollenda, along with partner Nicola Formichetti, is co-founder and CEO of innovation lab Two Hustlers, a pioneering collective intent on disrupting, inspiring and challenging the fashion, music and fine art industries. The creative duo built a formable new media lab, along the way winning over notable clients including Diesel, Uniqlo, MAC/Viva Glam, Gilt Groupe, Barneys and Tumblr. The Impression's Chief Impressionist, Kenneth Richard, caught up with dynamic duo to chat about the influence cinema has on the pair and what influences them.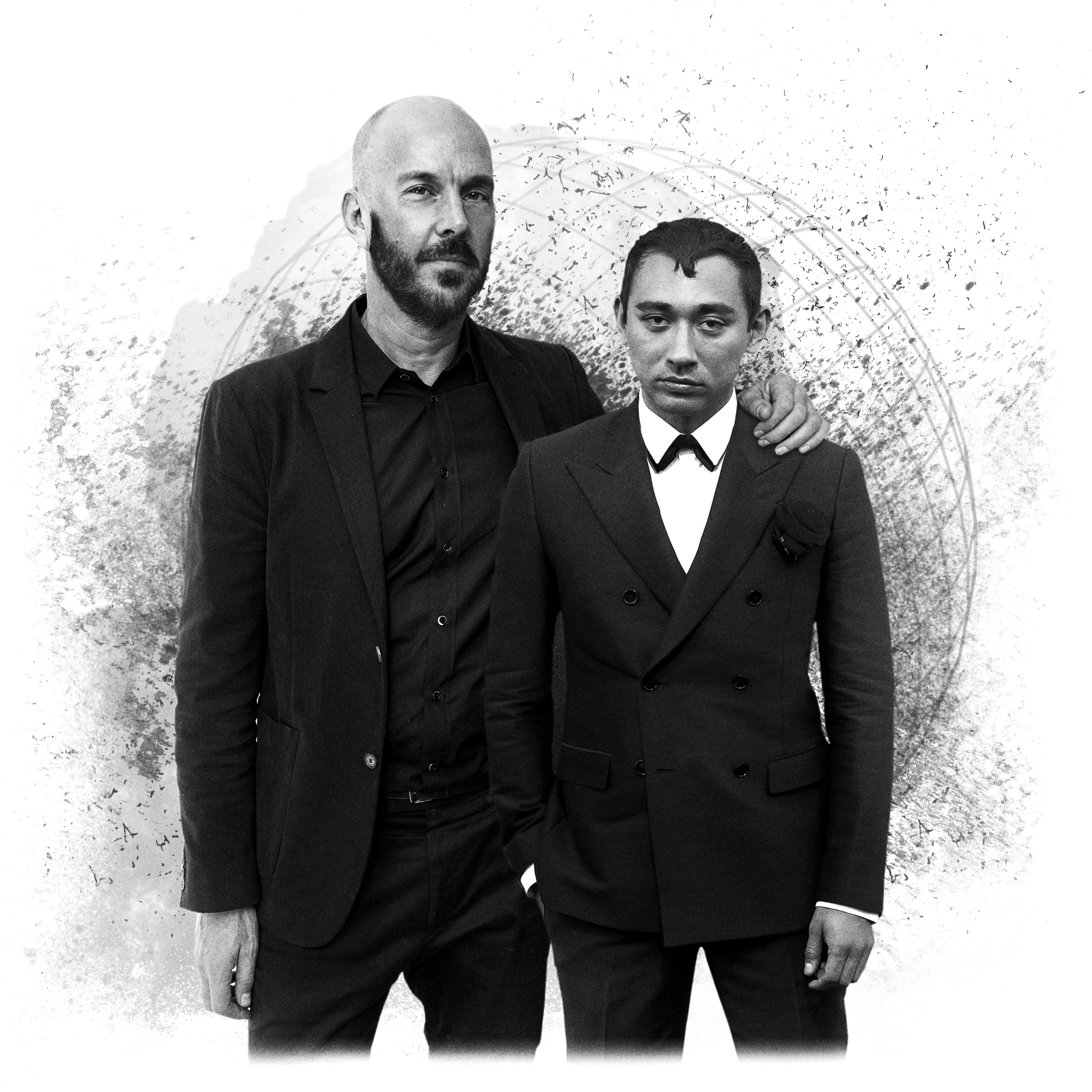 Kenneth Richard: Thanks for the piece on the film issue. You went left, then center and forward on this one. How did that come about?
Kevin Kollenda: We've always been believers in trying to look at things through a different lens. Nicola has a strong history if this – he's been someone who looks to the unchartered and not the obvious. When you started talking to us about the issue, we got excited by the opportunity because we're both gigantic film lovers with different aesthetics around it. But we immediately knew what we wanted to do. There wasn't even a question.
It started in what we call 'Sci-fi Anime.' We're both a bit of zen-futurists. We're curious where things are going, and what an industry that we know must evolve might look like in the not-so-distant future. We started with Nicola's picks of some of his favorite film costume references – those killer defining moments in a storyline – and used that as a template to build an environment around.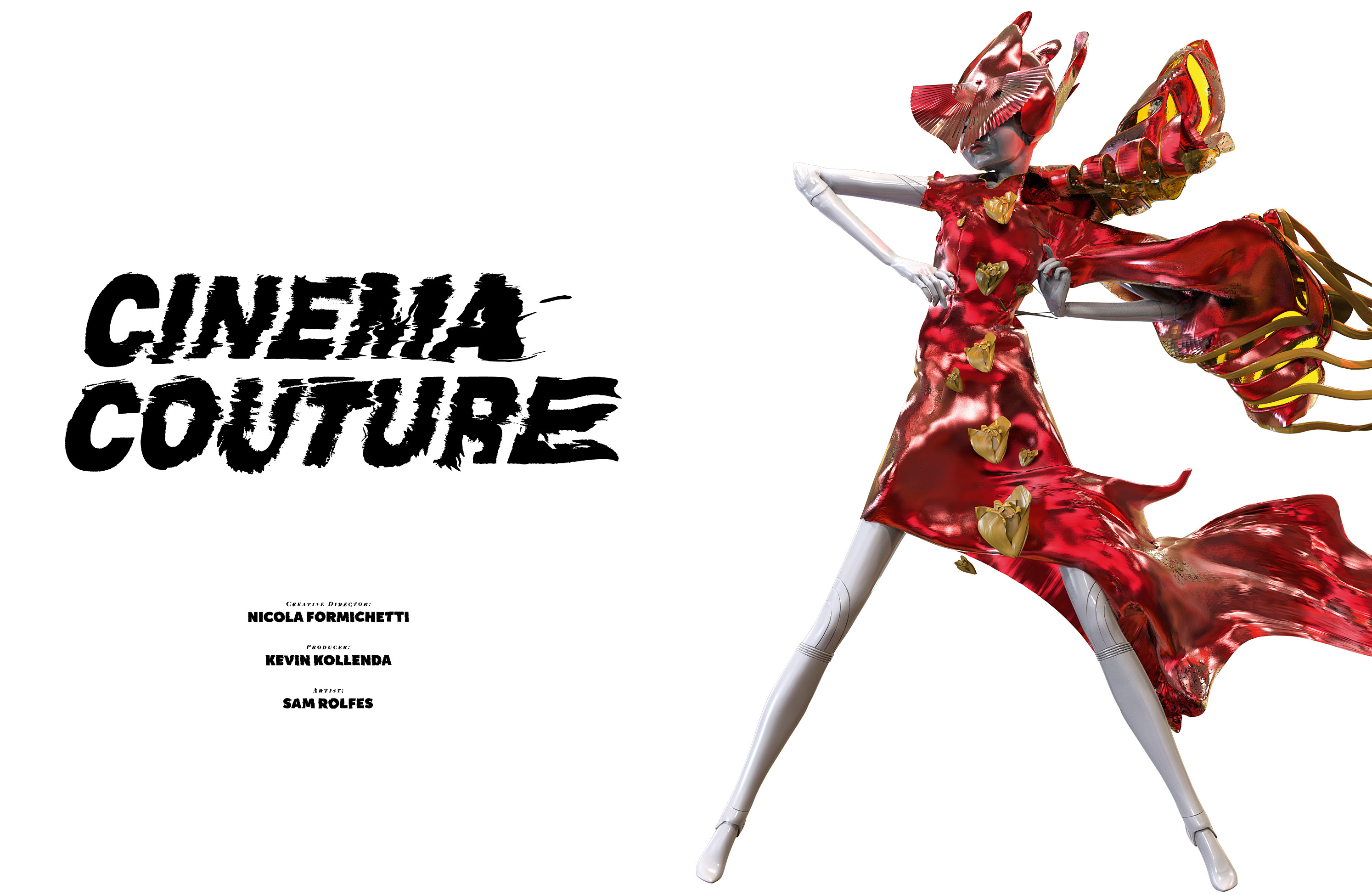 Kenneth Richard: What are some of those references?
Kevin Kollenda: We're both inspired by many similar films. Me more science fiction, Nicola more…
Nicola Formichetti: Anime. I love all those Japanese anime movies, especially all things Hayao Miyazaki. Like Nausicaä of the Valley of the Wind, Castle in the Sky and Spirited Away. His films really had an impact on me and I loved how they blurred boundaries between good and evil, life and death, male and female. But I also love anything sci-fi like Blade Runner or Luc Besson's The Fifth Element, which is such a fashion film.
Kevin Kollenda: So sci-fi and anime was the perfect marriage, but we didn't know how we were going to merge all of this, which is when it always gets exciting – the not knowing. For us, it's about the discovery, teaming up with other people. That's why our community of creative partners is so valuable to us. That's what creating stories is all about. It's celebrating other people's creativity. Celebrating their brilliance, their beauty, and their view on things. It's a real camaraderie. We give a very thin line of instruction, a mood board and some references, and then we let them go.
One of our favorite digital artists is Sam Rolfes, who helped us craft the story. He is our Gen-Z futurist, who is using all the tools available to his (and the rest of our) generation. He's not held back by the limitations of what a device tells you to do. We didn't shoot anything, there were no static images, no models as we know them, and no restrictions. We just shared references, the things that inspired us, and let loose…
Nicola Formichetti: Including music.
Kevin Kollenda: Nicola, as you may or may not know, is a trained classical concert pianist. I think music plays a big part in a lot of what we do, and I think it often surprises people to discover that Nicola has that side to him.
Nicola Formichetti: Films make me dream and forget about everything and music plays a big part in transporting me. I love anything related to classical music and stories about musicians, like Amadeus, Farinelli or Shine. Also, anything by Federico Fellini or Pier Paolo Pasolini. We used music, my love for movie costumes, and our love for anime and sci-fi all as a jumping off point to draw the team together.
I was really inspired to work with clothes that I couldn't normally use – the impossible pulls! Non-seasonal, no current credits or trends, just working with my favorite costumes of all time and then changing it, mixing it, deforming it. That was the most exciting part.
Kenneth Richard: Do you have a sort of Warhol Factory approach, pulling people together to create?
Kevin Kollenda: Nicola has always been about celebrating other people's talent. He finds people and gives them opportunities. We try to give young people an opportunity, which I think a lot of companies wouldn't take the risk on. It's in that moment that you discover things. In a weird way, these kids are kind of like our children. There are these moments when they start to make you appreciate and see things differently, and in that moment you become more present. That definitely is a big aspect of what we do in our studio.
Some stay for a long period of time, some leave after several months and go off to start their own companies, but we always stay in contact. There's a level of impermanence in what we do. Our goal has been about building a family, whether that family is a florist or creative director or digital animator or a gaming specialist. For instance, Sam's younger brother, Andy Rolfes, did the layout for the story, is a photographer, coder and designer – and those apples don't fall far from the tree – they grew up with a mother who was coding and building websites. In many ways, our studio is a family.
Kenneth Richard: That approach isn't typical and makes me wonder what you think the industry needs more of.
Kevin Kollenda: Patience. I think patience is probably one of the most important things Nicola and I have learned to apply to our thinking and work. We live in a very, very fast world right now. We're constantly being sent a lot of information to react to; we're living in a reactive time now. We know that it's not good because it does not make us feel good. I don't think anybody looks at social media for twenty minutes and comes away feeling better about themselves. They just feel they need to produce more to make them feel better about themselves. So the bottom line is, how do you rejoice in the beauty, excellence, wonder and creativity of who you are? Because everybody is creative. Everybody.
Nicola and I really try and support this creativity, and we've been extremely fortunate to collaborate with clients who want to work that way.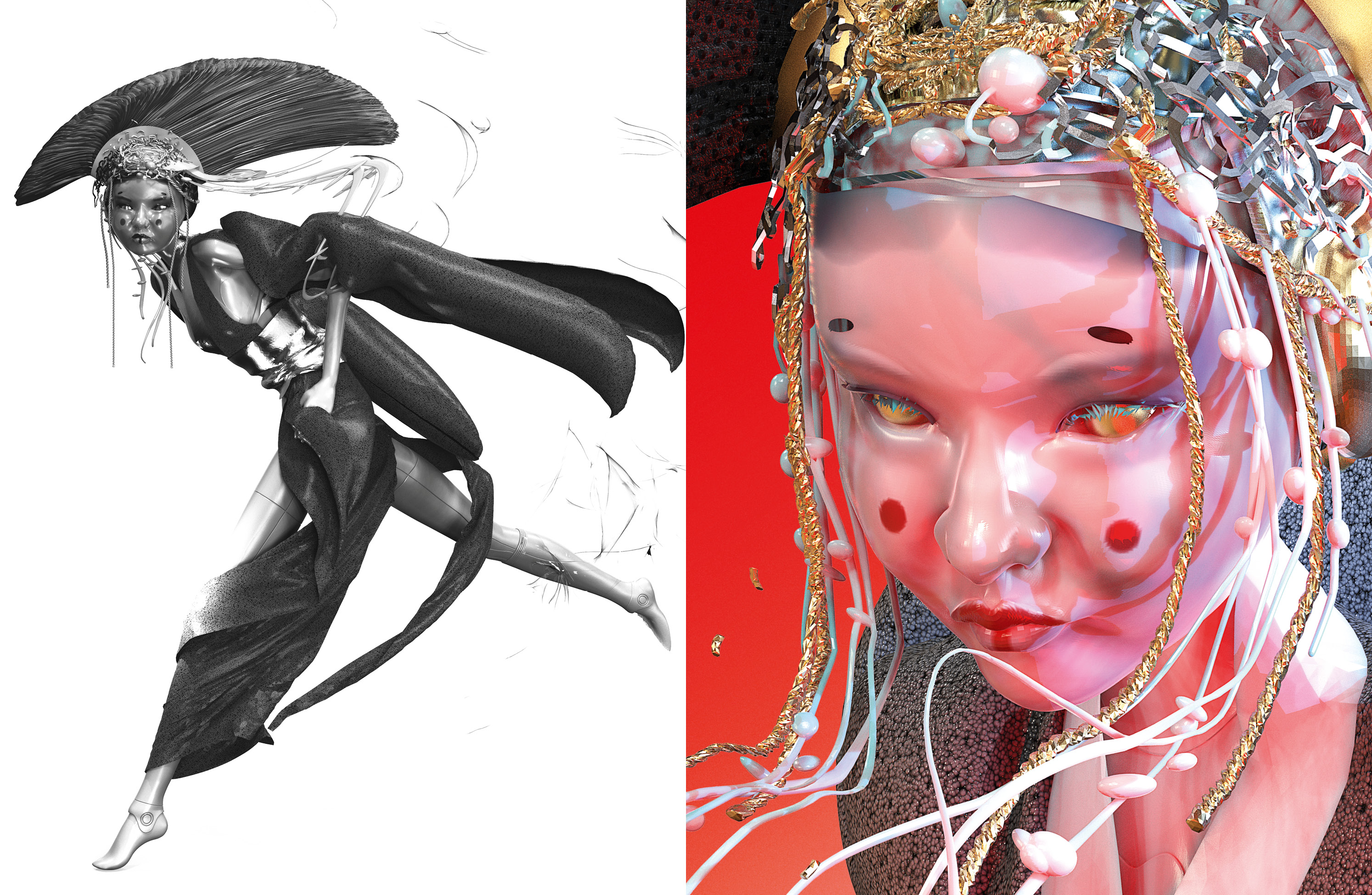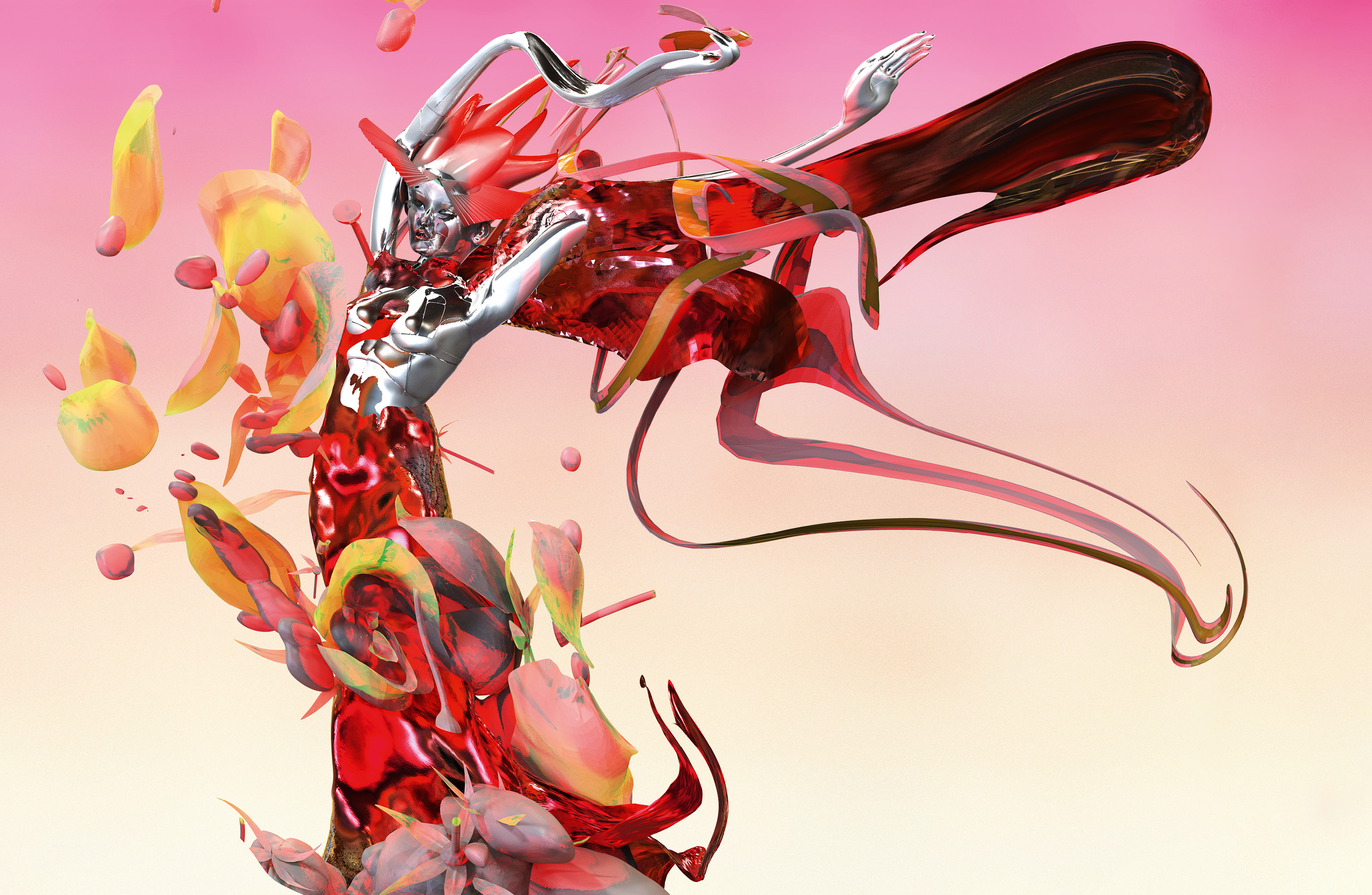 Kenneth Richard: So you weren't limited here to models, locations, even season…
Kevin Kollenda: Right. You could have very well said we really need you guys to do this and pull these credits because a lot of magazines, that's what they would have done. You said, 'Show me what you got.' That was really exciting for us, and I would go so far as to say, if you hadn't given us that opportunity, we might have declined.
Kenneth Richard: Well, we like to see where you can lead us. Sure the readers feel the same. So let's get back to film. How does it play a role in what you do?
Nicola Formichetti: Some of my inspirations come from watching a movie and then capturing the feeling I had while watching it. Cinema Paradiso was one of the first films that made an impression on me and I love that story of dreaming. Films and fashion should make us dream.
Kevin Kollenda: And dreaming is what it is all about. Going to the cinema is an immersive experience. Nicola and I love going to the movies because it is one of the few things left on this planet where you can truly shut everything off. You are immersed for those two hours and you can see that people love and enjoy that experience. It's two hours of dreaming.
Nicola Formichetti: We feel fashion is the same, it has to make you dream the and fall in love the same way you fall in love with a film, an actor, a score, or even movie costumes.
Kevin Kollenda: think with fashion, that's equally important. Fashion has stopped the dreaming it used to project and inspire. Fashion used to be all about dreaming. I think of the '90s, the '80s, and what dreaming meant for designing and designers when they weren't owned by big houses. Designers weren't driven by constantly trying to make a sale. So, as we learn about being patient, we also learn about acceptance, possibility and dreaming, and learn about being creative again. Maybe that's what this issue is really about, Kenneth. It's not about film. It's about dreams.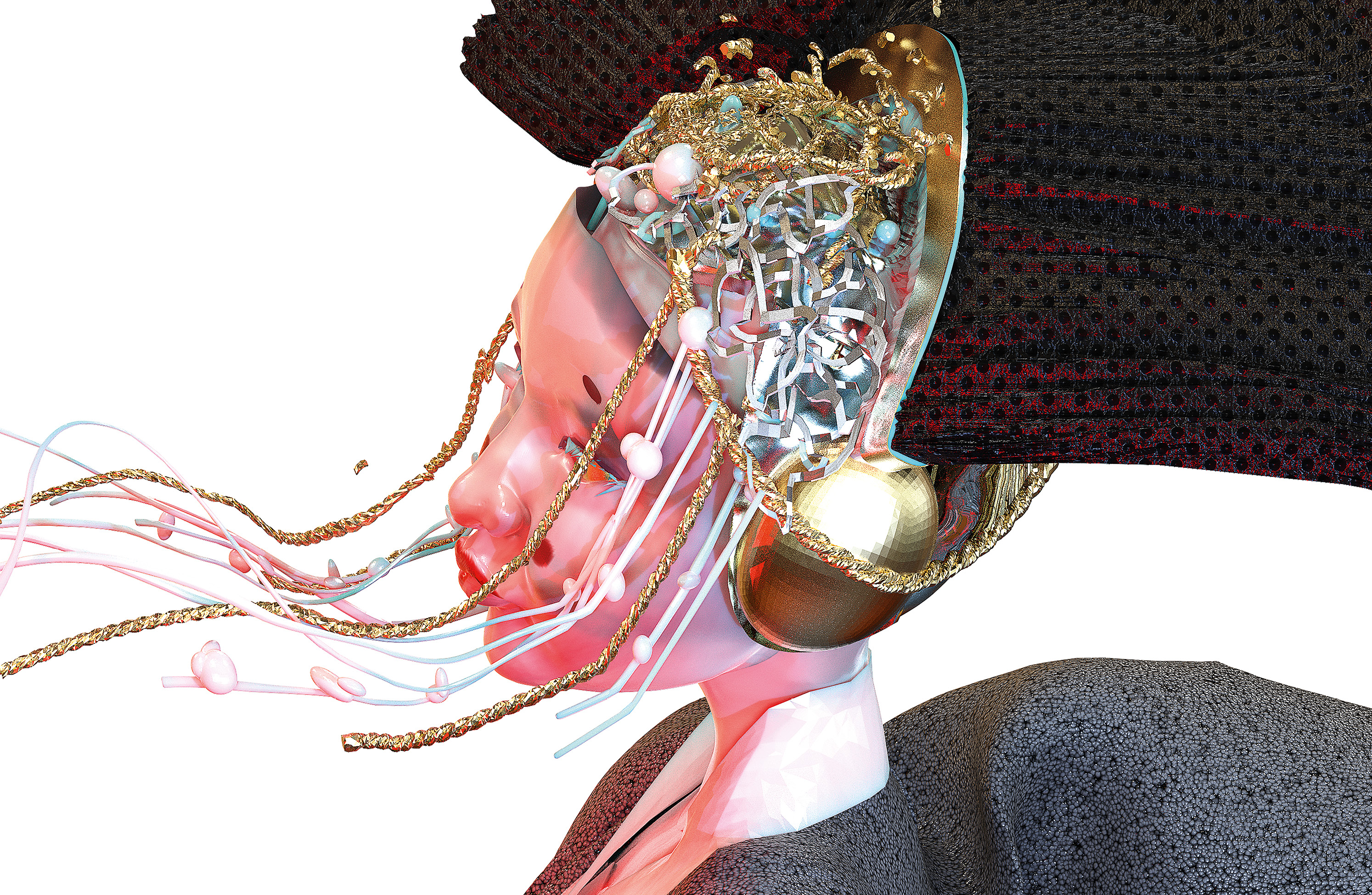 Kenneth Richard: Any dreams of directing your own film?
Nicola Formichetti: OMG, yes! Directing a movie would be my dream! But first, I think we should start with costumes.
Kevin Kollenda: He has a giant love for movie and costumes and a giant respect for those individuals who create them. Nicola came very close to doing the costumes for a couple of really big films. It was an interesting process for me to watch as his manager, friend and business partner. Because doing a film requires you being full time on something for three to six months. You can't be doing other things. It's not as lucrative as the fashion industry is, but Nicola was really ready to do that. It's like taking three or four months off from our regular schedule. He was prepared to do that. I think, again, the process of dreaming, creating and being hyper-focused on that beautiful thing was very exciting.
Creative Director | NICOLA FORMICHETTI
Producer | KEVIN KOLLENDA
Artist | SAM ROLFES
Art Director | ANDY ROLFES
Costume Researcher | MARTA DEL RIO
---