---
Review of Khaite Spring 2022 Fashion Show
Renewal, Rebirth… and Ready
By Erin Hazelton
Creating a "definitive New York wardrobe" worthy of the world that is slowly re-emerging is what Catherine Holstein set out to do for Spring/Summer 2022, and she succeeded.
Set in a dimly lit urban jungle constructed in an underground concrete room laden with vines and branches that seemed to have pushed through the pavement (show produced by Keith Baptista's Prodject), the latest Khaite collection felt appropriately post-apocalyptic.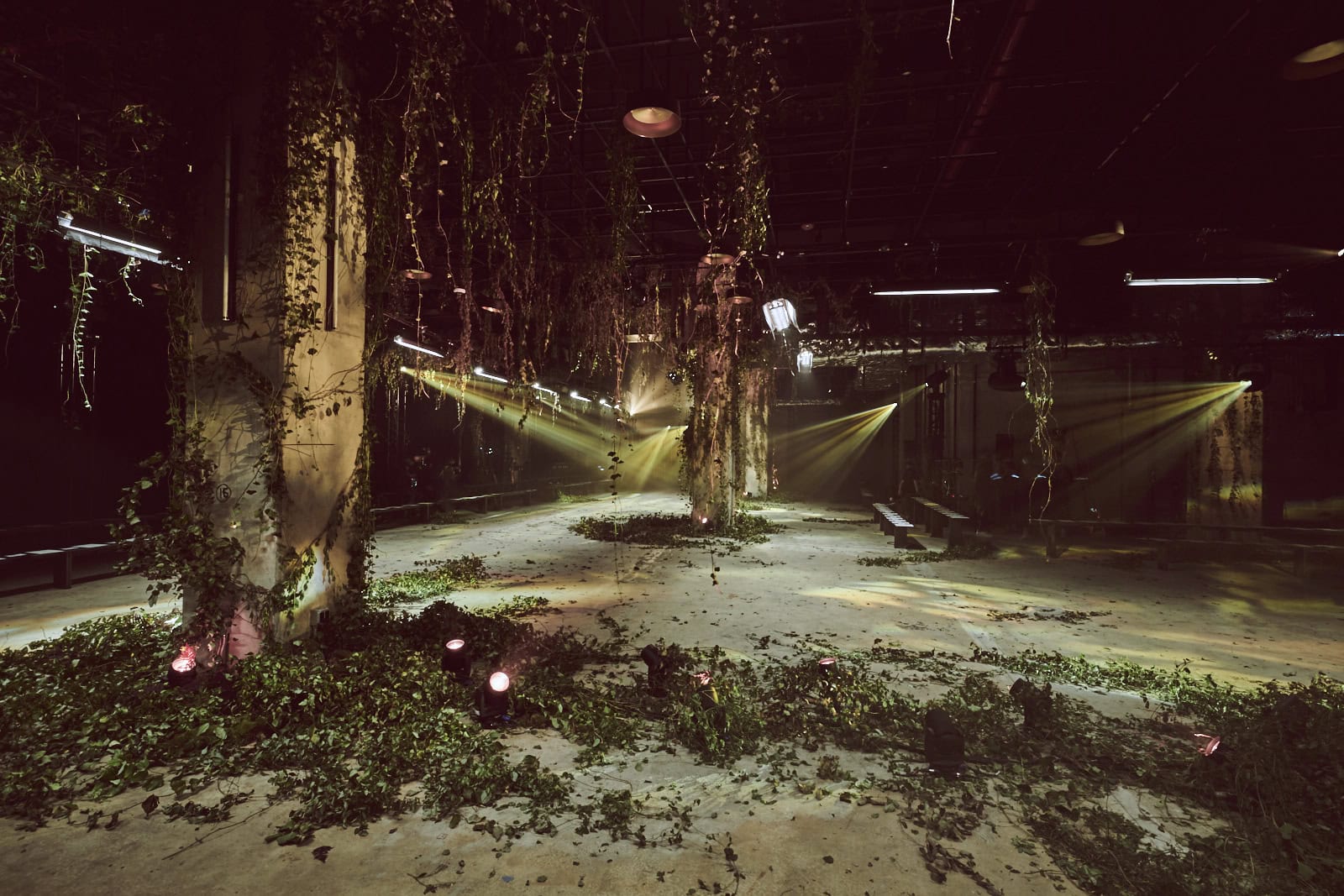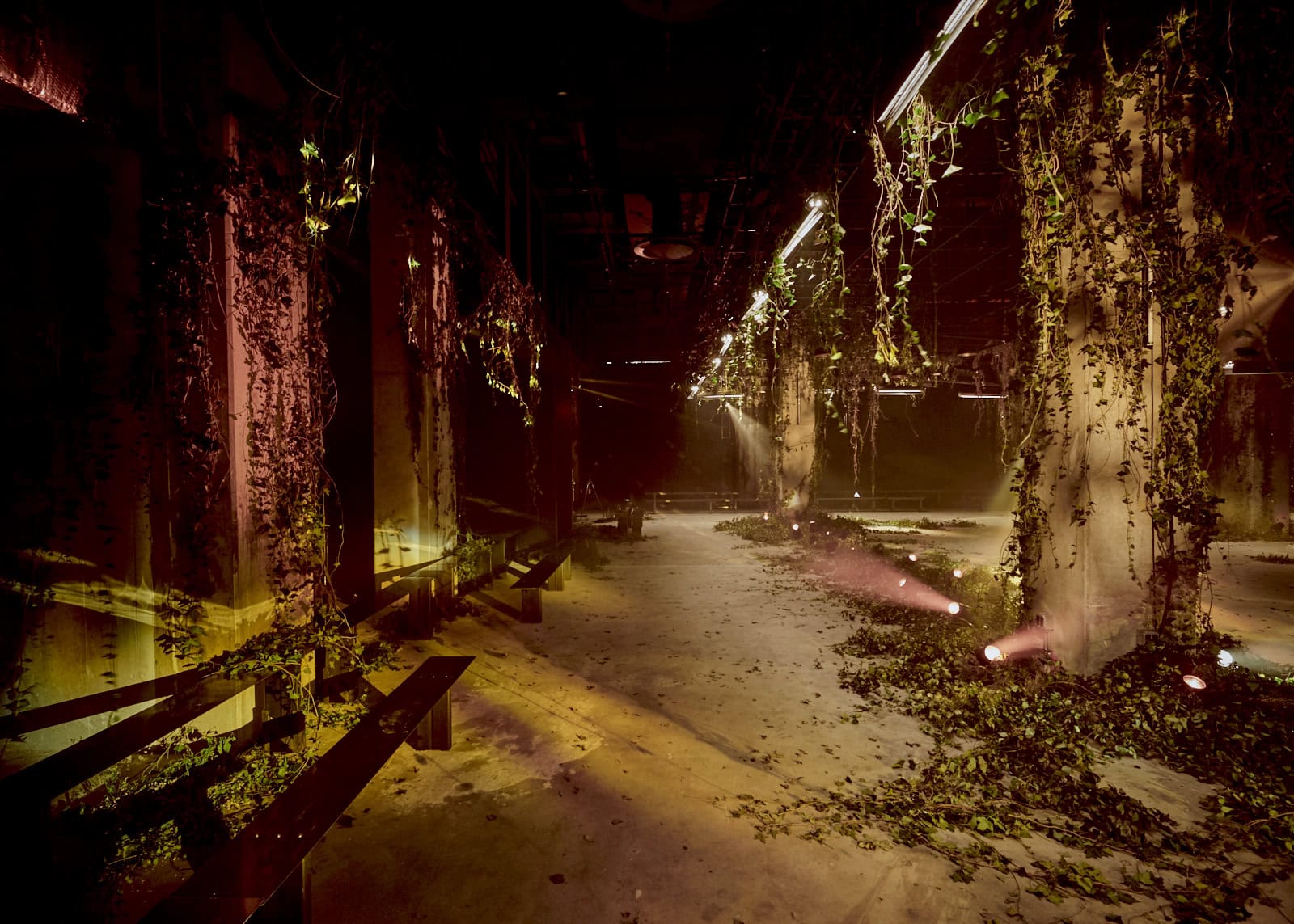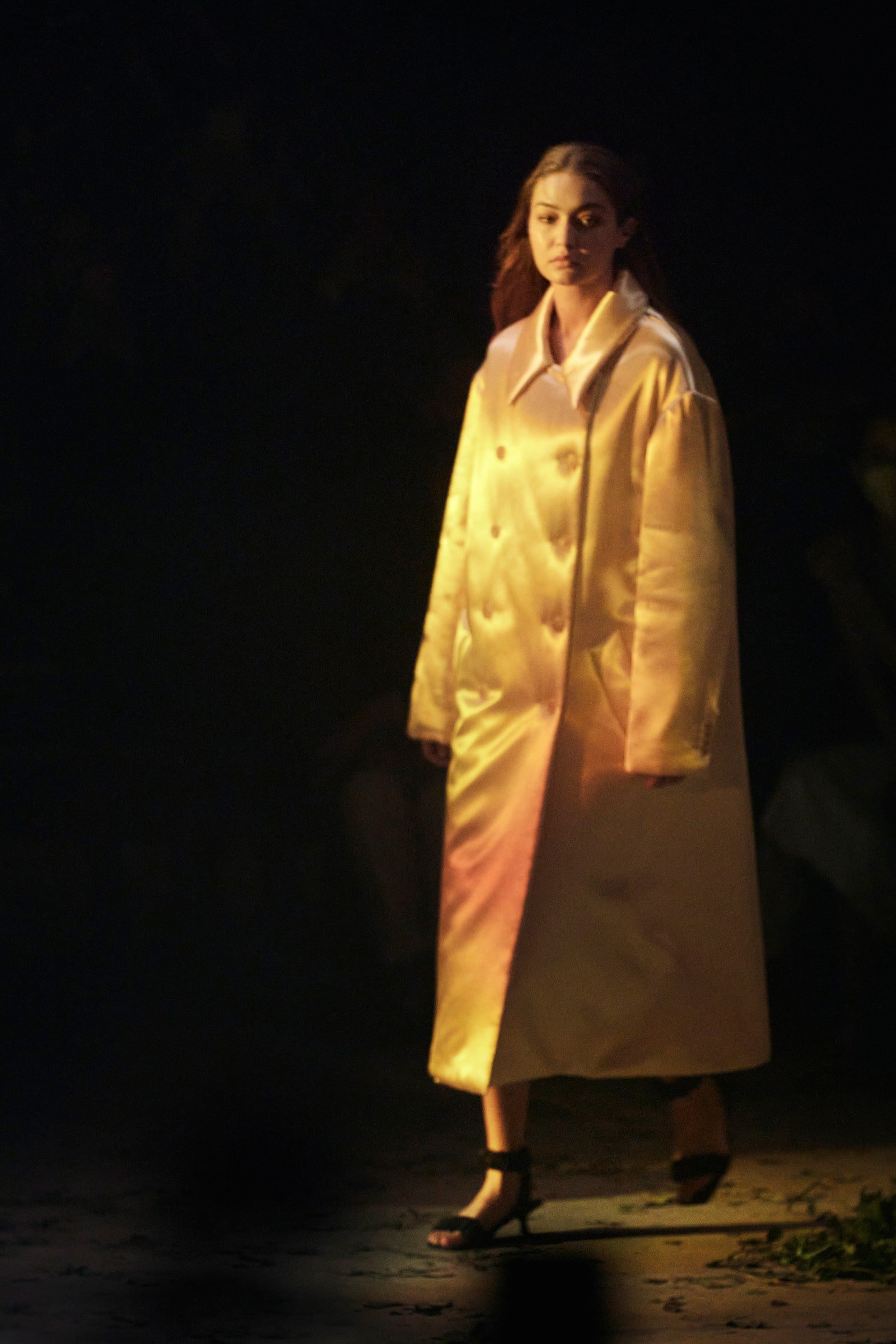 Holstein's signature feminine lines were once again in conversation with soft volume. Gigi Hadid (show casting: Piergiorgio del Moro) opened the show in an oversized, slightly padded, shining ivory silk coat , followed by shirt with a similar airy-but-constructed feel paired with a long sheer skirt with a flounce at the hem that gave a satisfying sense of weight and movement as the model walked .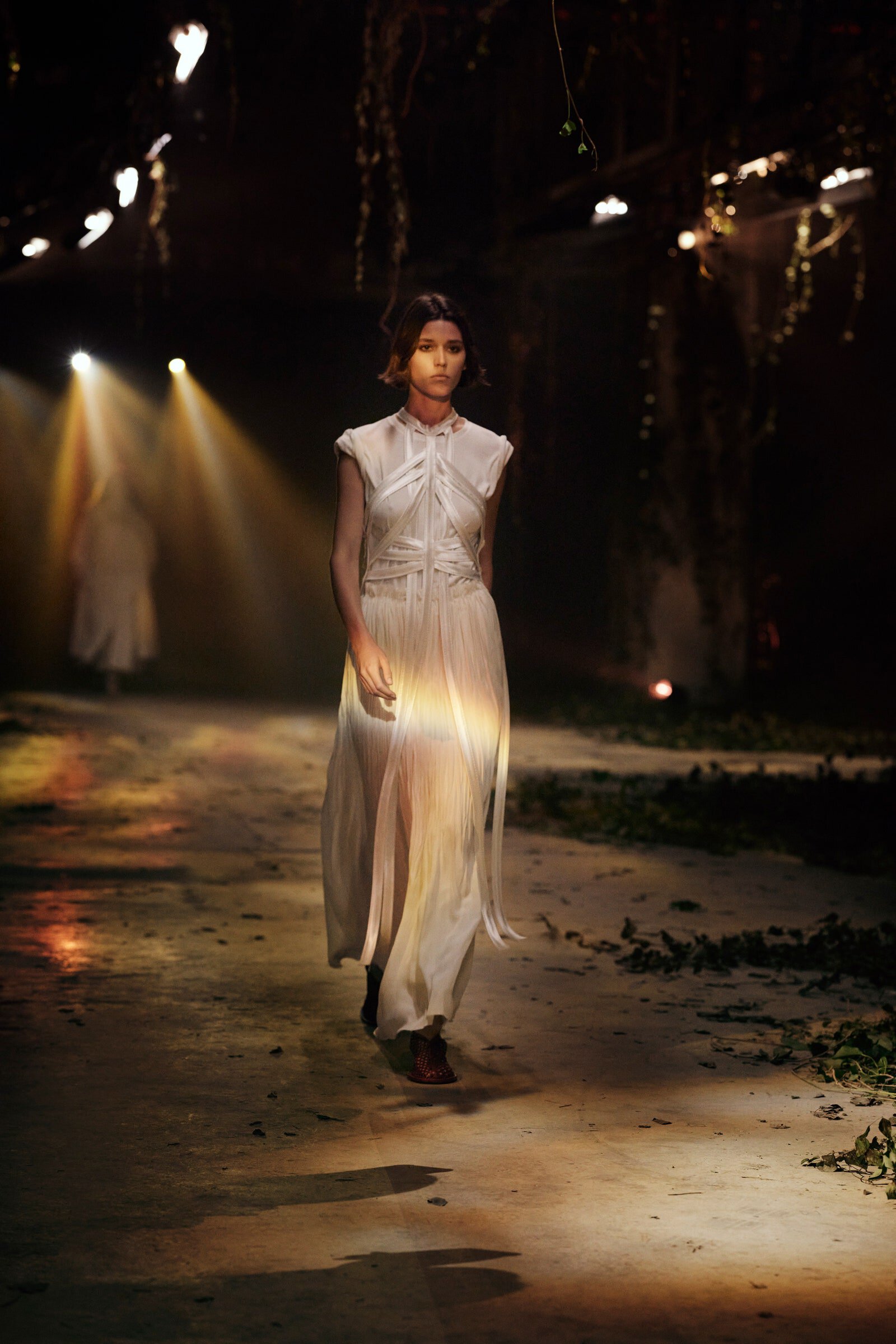 From there the collection evolved into more constructed bustiers and bodices that were boned with horsehair, some "unlacing" into loose straps that moved alongside flowing skirts or fell over straight trousers . Many of these looks evoked the "renewal and rebirth" mentioned in the show's notes. As did a silver leather bustier set worn over a black t-shirt , a silver leather bomber , and several trench coats.
The leather pieces and the boning felt reminiscent of armor, something we all might want to wear as we forge forth into a world that has toughened us.
Even Holstein's use of silver sequins felt more fortified than frivolous, moving like mesh as models marched.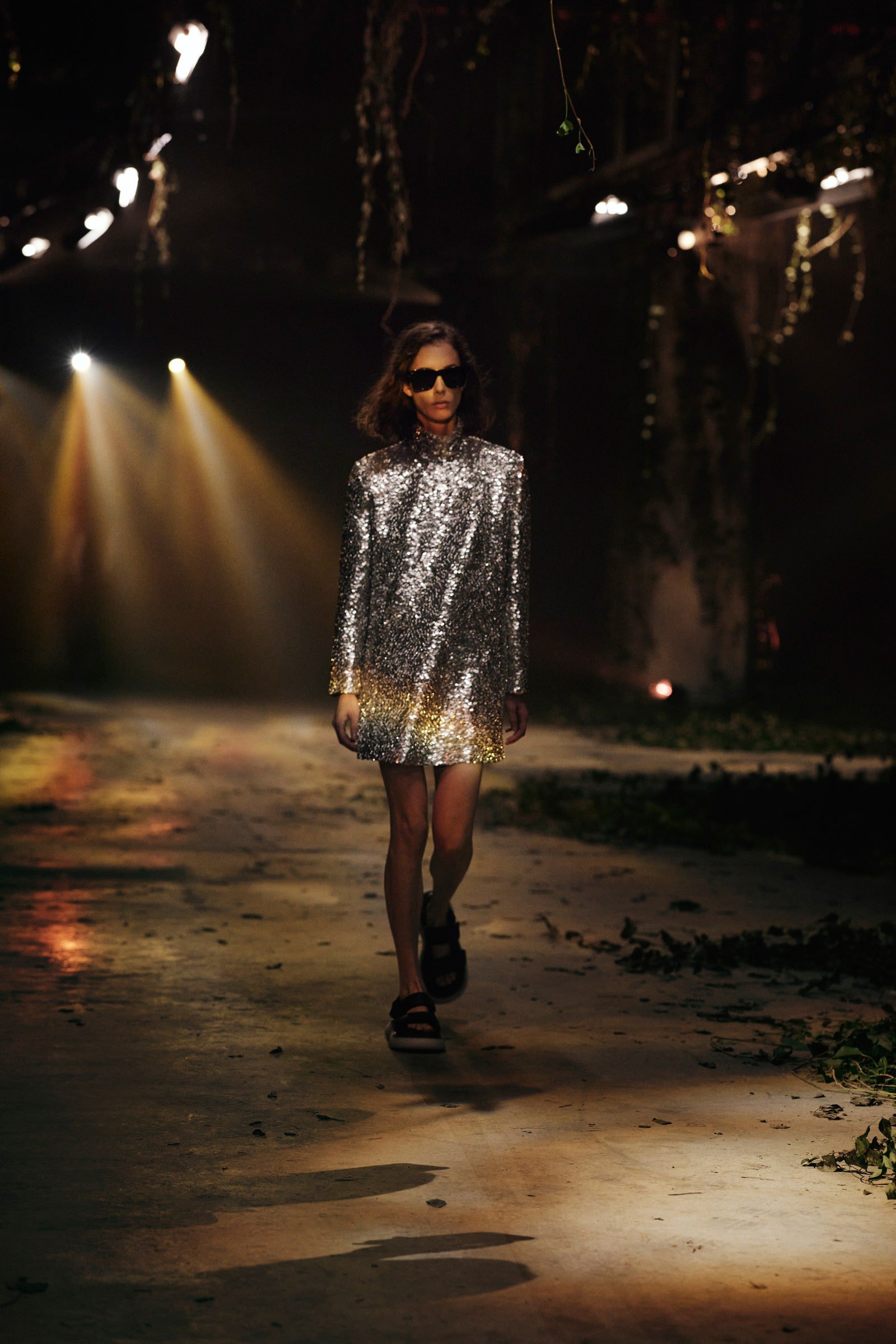 Speaking to her core customer, Holstein didn't forget to include the kinds of pieces that have made Khaite a household name in record time. There was a white shirt worn tucked into with a black mini skirt with a studded belt paired with a solid set of double-strapped sandals, several close-to-the-body dresses, and even a pair of perfectly cut denim .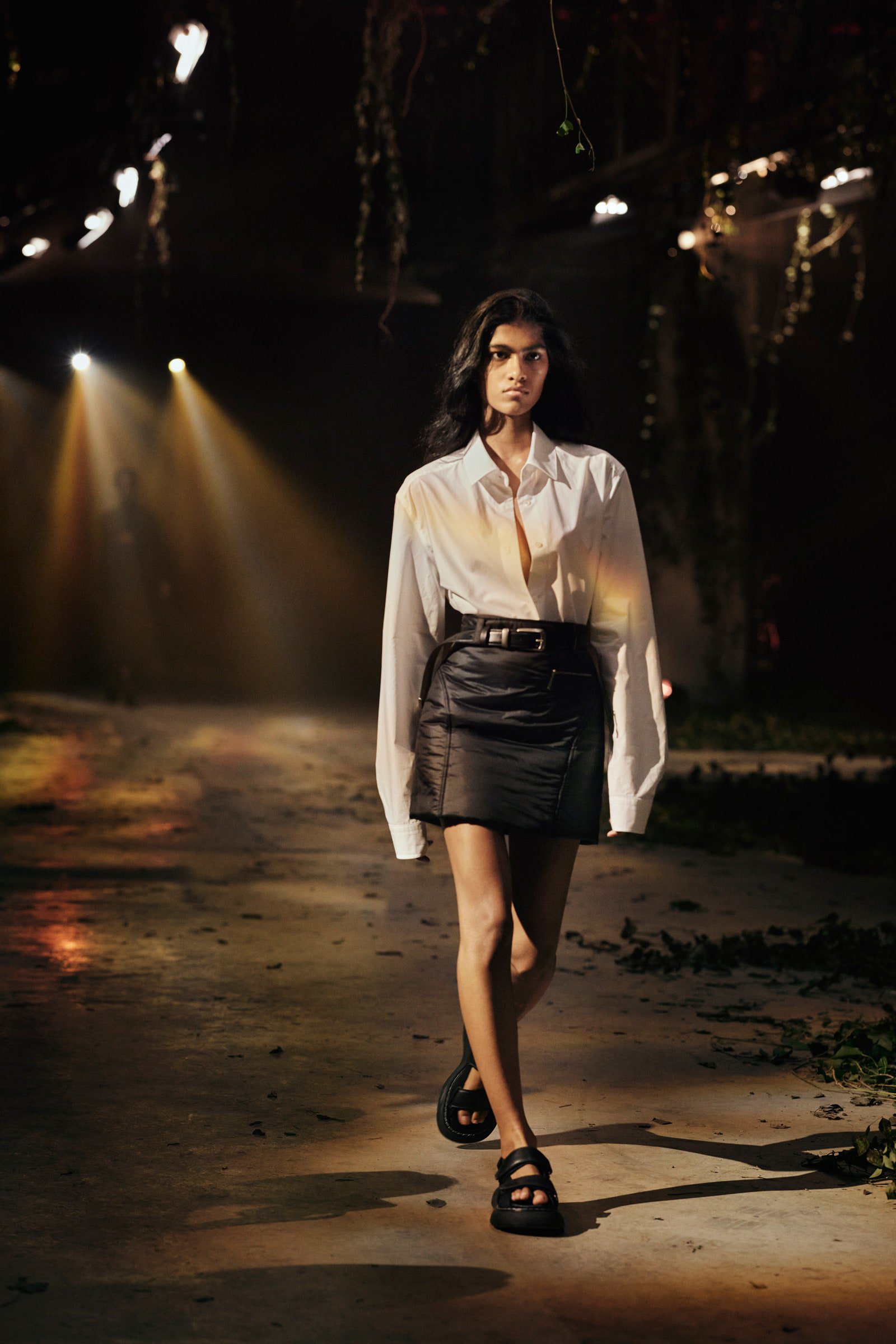 This season's Khaite accessories came in the form of studded belts (that will probably sell out immediately like all Khaite belts do), tasseled clogs, fisherman sandals, and gargantuan slouchy bags that reached from shoulder to calf.
This collection felt appropriate for the moment we're living in: a little dark, a little hopeful, and full of beauty.
---