Review of KNWLS Fall 2022 Ad Campaign by Creative Directors Charlotte Knowles & Alexandre Arsenault and Photographer Elizaveta Porodina with model Julia Fox
Julia Fox is glamor personified in a new Fall 2022 campaign for KNWLS. The actor, modern muse, and style icon was captured by photographer Elizaveta Porodina.
One of the most in-demand photographers of the moment thanks to her instantly recognizable, psychedelically chromatic style, Porodina captures Fox bathed in a heady swirl of light and shadow. The photographer tones down her usually maximal use of color, letting through almost exclusively blue and yellow frequencies to emphasize the pure interplay of light and shadow behind and across Fox's famous features. The results lend her a ghostly and oracular attitude; we see her as a spectral being, a cosmic embodiment of glamor itself.
Julia is an icon of our time who embodies our values; strong, unapologetic, and authentic. Collaborating with Julia and watching her transform in front of Elizaveta's lens was thrilling and a perfect combination of fierceness – she exudes power and resilience which is the energy we strive for with every collection."

– Charlotte Knowles and Alexandre Arsenault, KNWLS Creative Directors
While Fox is certainly the star here, KNWLS' designs themselves play no small part. Layering the maximal sensuality of strappy or sheer lingerie-inspired bodycon pieces with scene-girl kitsch, cutely cozy knitwear, and the toughness of biker-influenced outerwear, the collection and styling offer a journey into multifaceted forcefulness that is not for the faint of heart.
Uniting this eclecticism in a personality that is almost divinely fierce, Fox, Porodina, and KNWLS create a striking image of modern feminine power in a campaign that feels like an instant classic.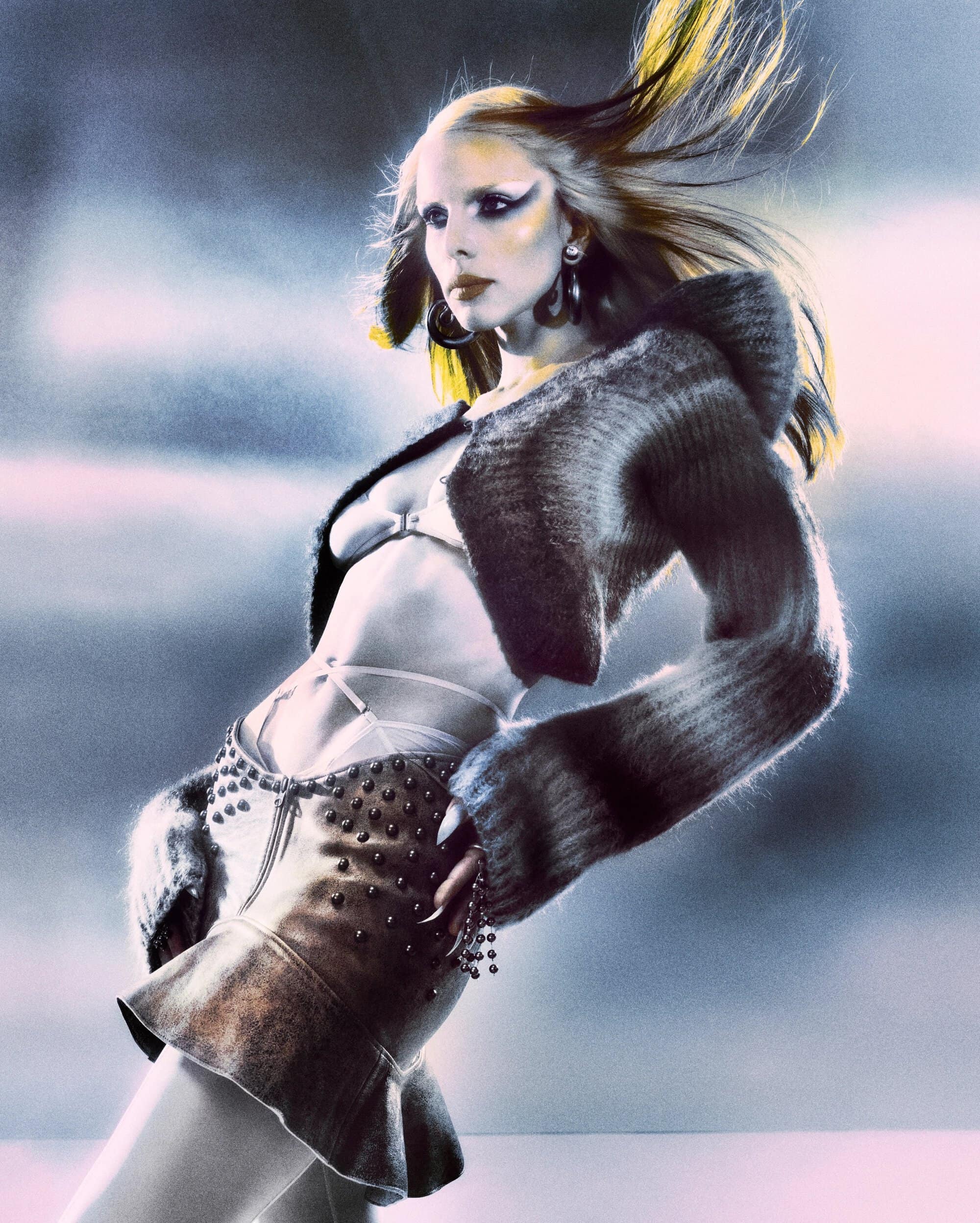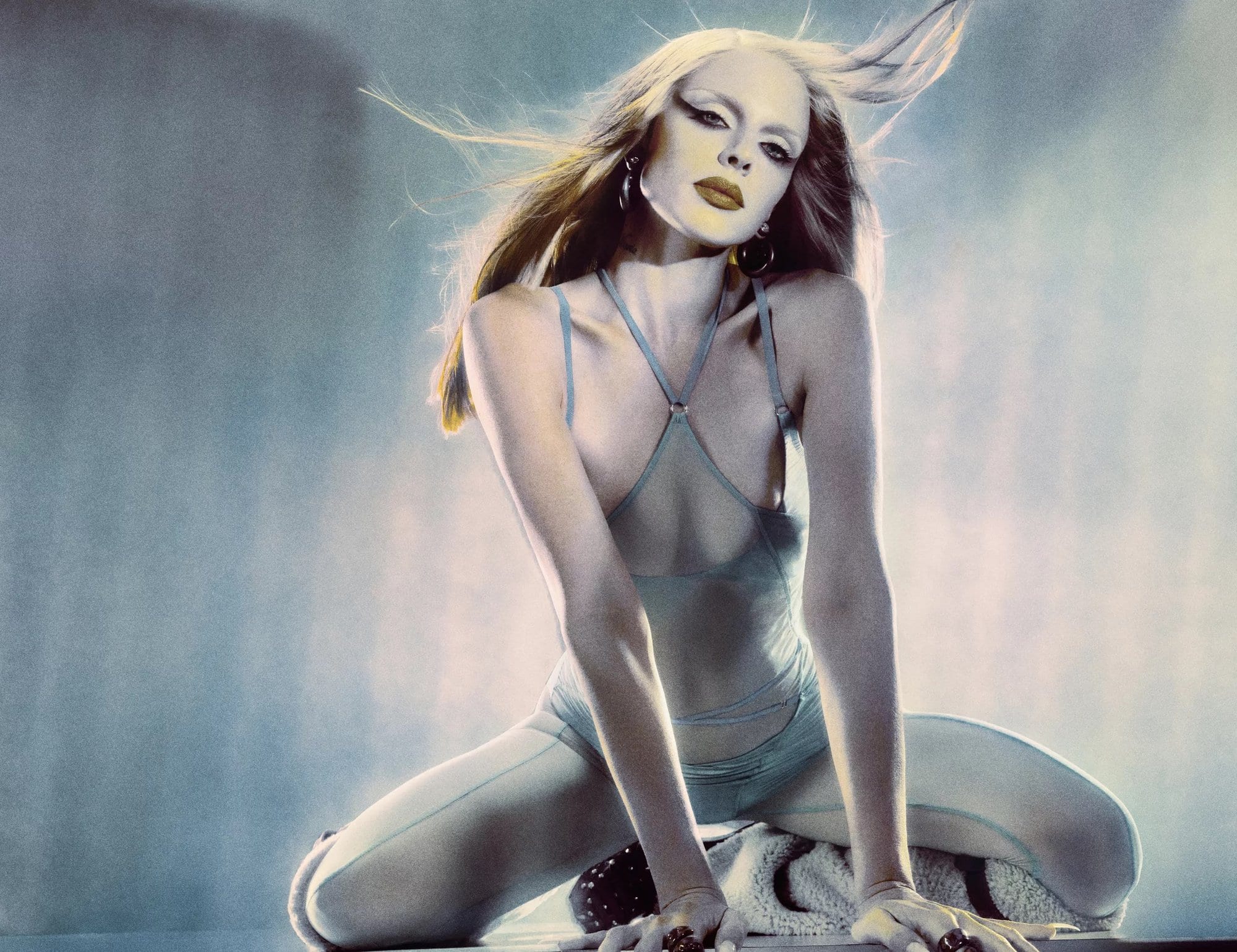 KNWLS Creative Directors | Charlotte Knowles and Alexandre Arsenault
Photographer | Elizaveta Porodina
Model | Julia Fox
Stylist | Georgia Pendlebury
Hair | Soichi Inagaki
Makeup | Ana Takahashi
Manicurist | Sylvie Macmillan
Casting Director | The Establishment
Lighting Director | Josef Beyer
Production | Concrete Rep / Arcade Production
Postproduction | Ink Retouch
---