A look at the Staging and Production by La Mode en Images
With a penchant for the conceptual and immersive, production agency La Mode en Images has transformed fashion shows into multidisciplinary artistic spectacles for over 20 years. After a few seasons constrained by pandemic-induced seating and spatial restrictions, Spring 2023 saw the company get back to it with some of its biggest and boldest productions yet.
For the epic and ominous staging of Balenciaga's show, La Mode en Images partnered with Spanish artist Santiago Sierra, whose work typically focuses on installation artworks that address social inequality, and architecture firm Stub to fill a convention center with 275 cubic meters of mud – sourced from a peat bog – through the layers and ravines of which Balenciaga-clad models stoically trudged. Following up on the nuclear-winter stage of his previous show, the desolate, bombed-out craters of this stage felt like an even more urgent acknowledgment from Demna of the destruction and war our world's powers seem to be heading further toward.
Louis Vuitton similarly partnered with an artist who works in installation – Philippe Parreno, a longtime friend of creative director Nicolas Ghesquière. Together with Hollywood production designer James Chinlund, the team created a monumental set that was part sculpture, part architecture, a carnival tent that was a massive, intricately unfolding flower that sheltered a circular runway.
Loewe's Jonathan Anderson took a rather different approach to his vision of floral set design, which La Mode in Images brought to life with crisp clarity. The only set piece in the stark, train-hall-like space was a giant anthurium that bloomed from the glistening white floor – a floral (and, as we can't help but notice, intriguingly phallic) motif that repeated across the collection.
Probably the most technically impressive set design in terms of having us wondering how they managed to do that, Courrèges sent its models around a deconstructed hourglass with sand raining from the ceiling and sinking down through the floor. The stunning set tied completely into the show's theme of time and timelessness, which also carried across the metronomic soundtrack.
Here's a look at the fashion show production design from La Mode en Images for the Spring 2023 runway season.
Balenciaga
Production | La Mode En Images
Artist | Santiago Sierra
Photos | Stéphane Aït Ouarab / Saï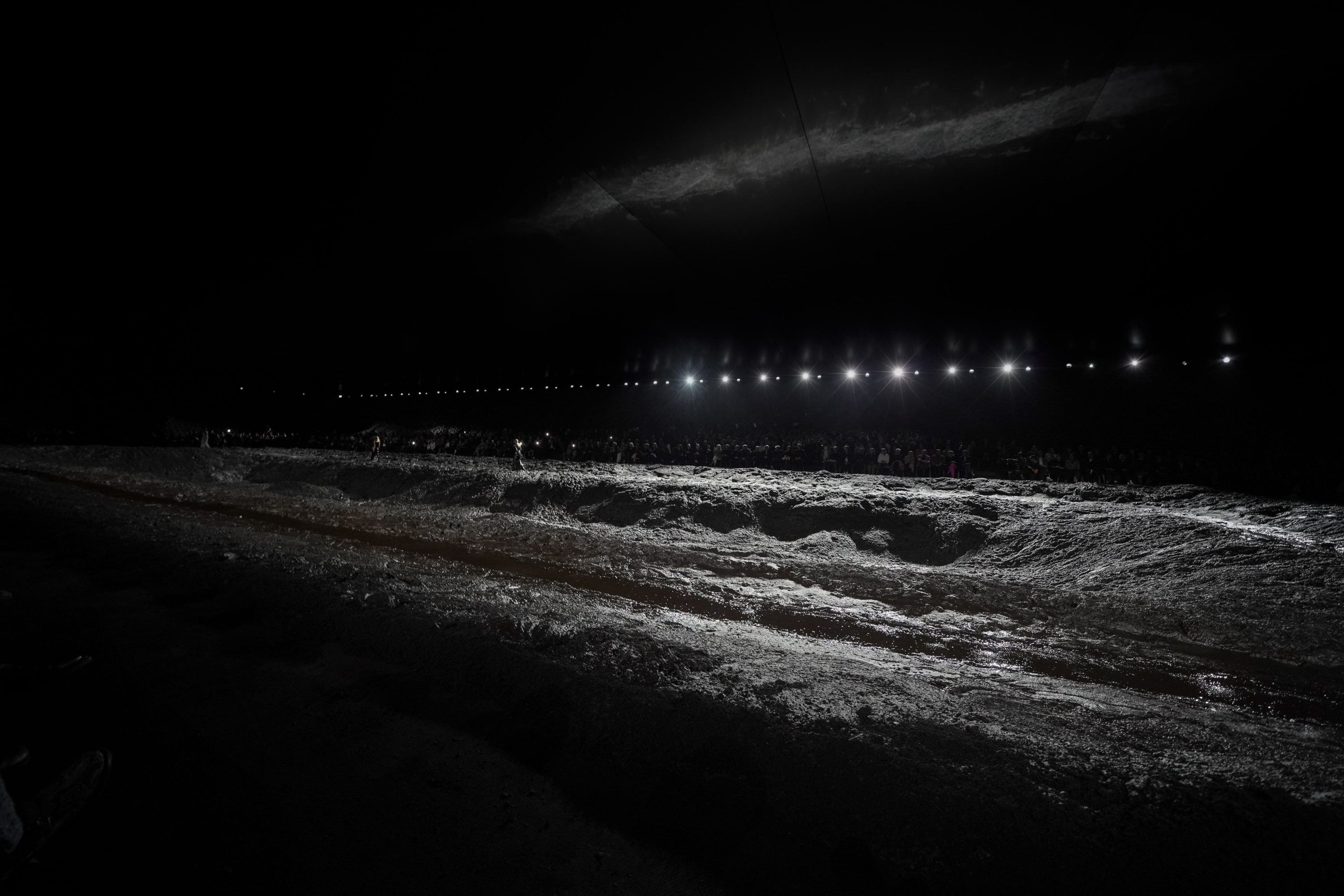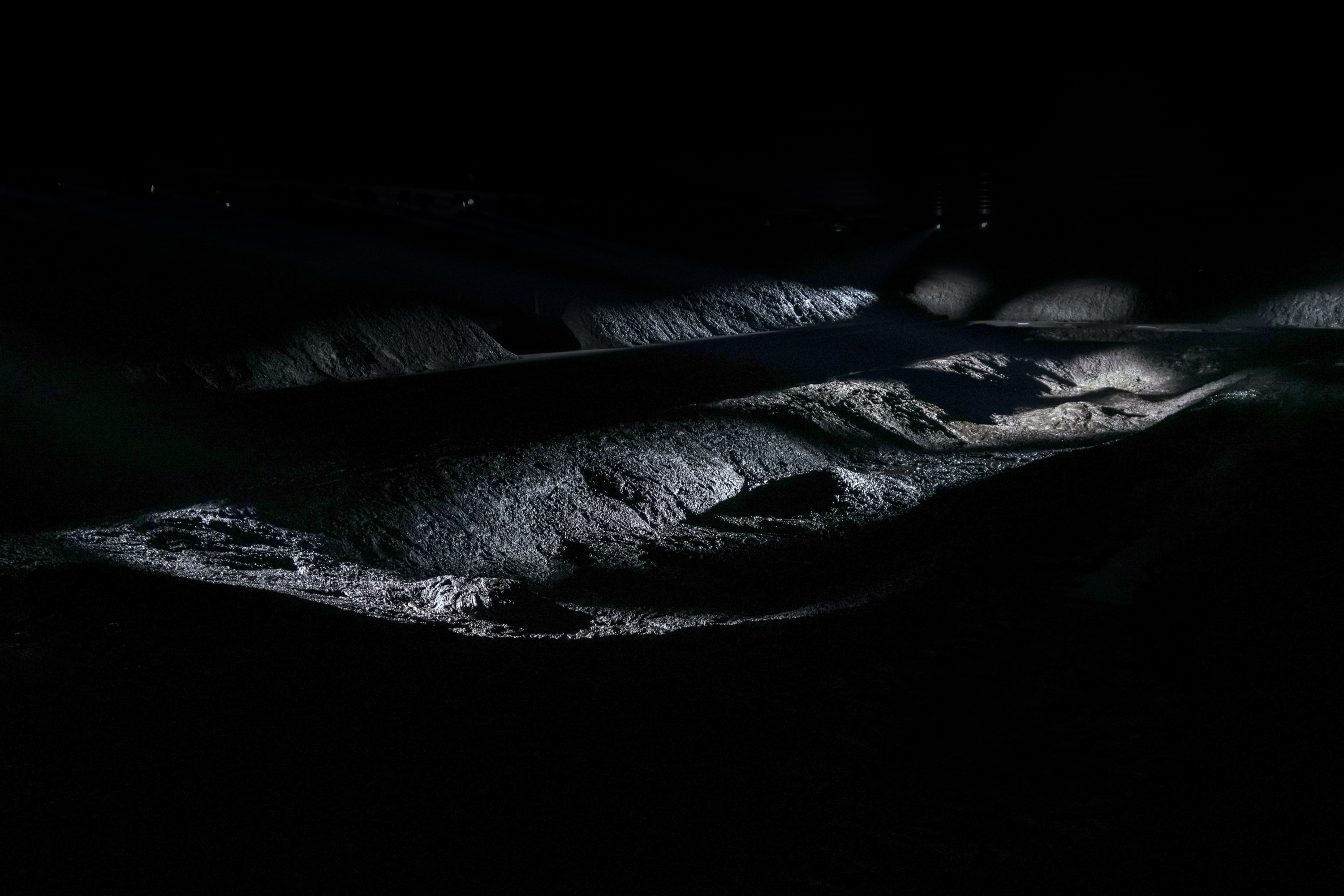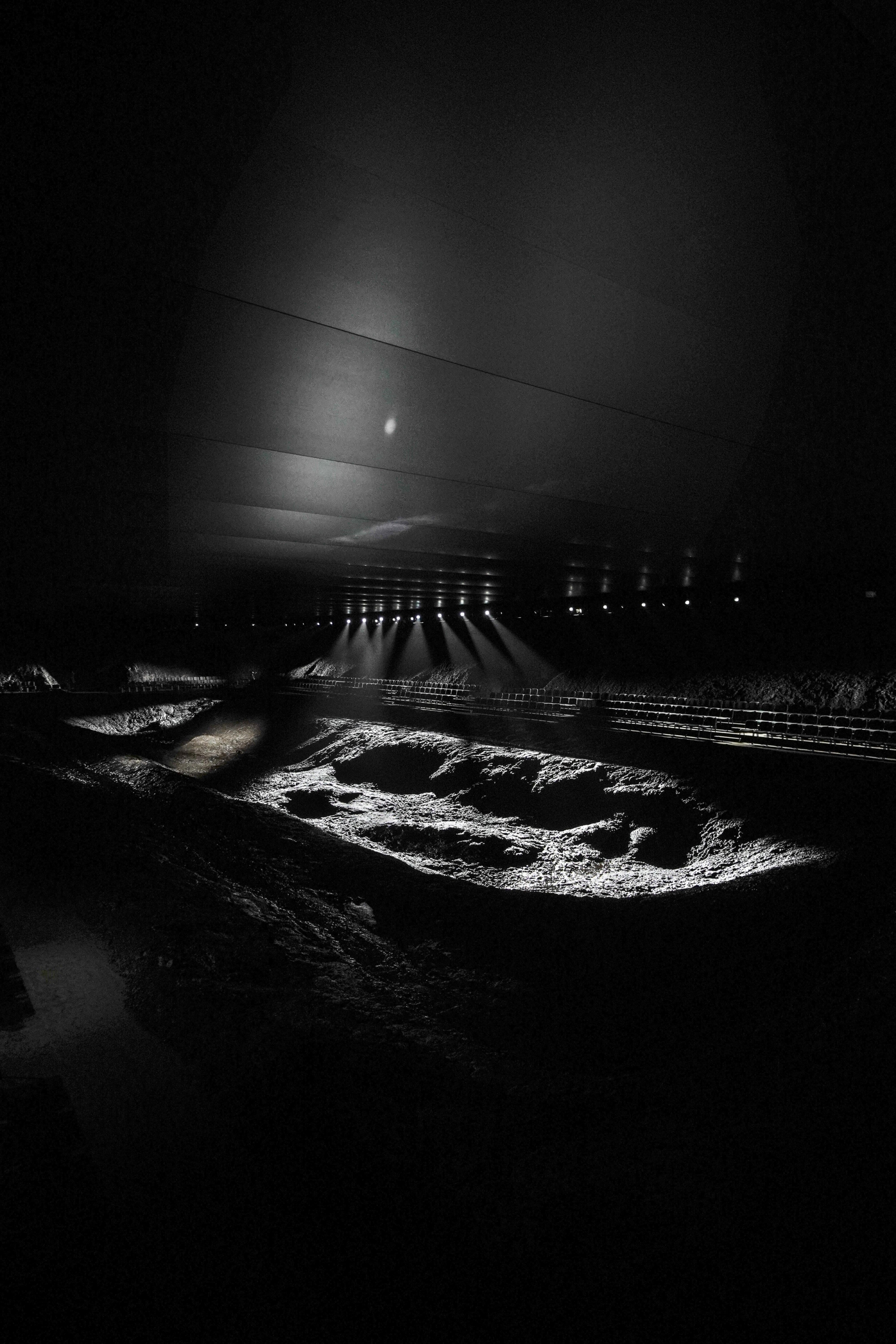 Balmain
Show Direction | La Mode En Images
Photos | Benoît Melet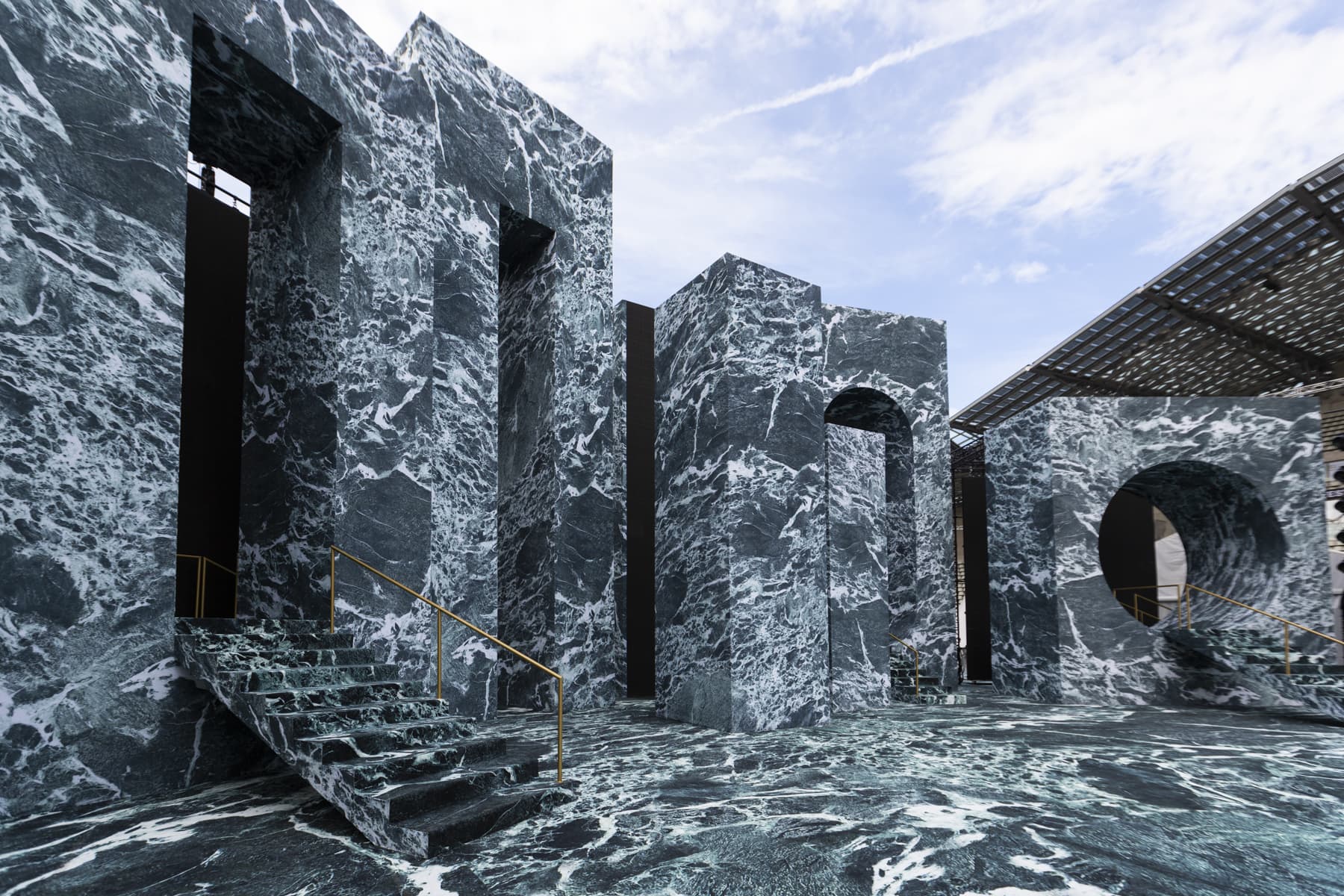 Coperni
Set Design and Production | La Mode En Images
Spray on Fabric | Dr. Manel Torres
Photos | Benoît Melet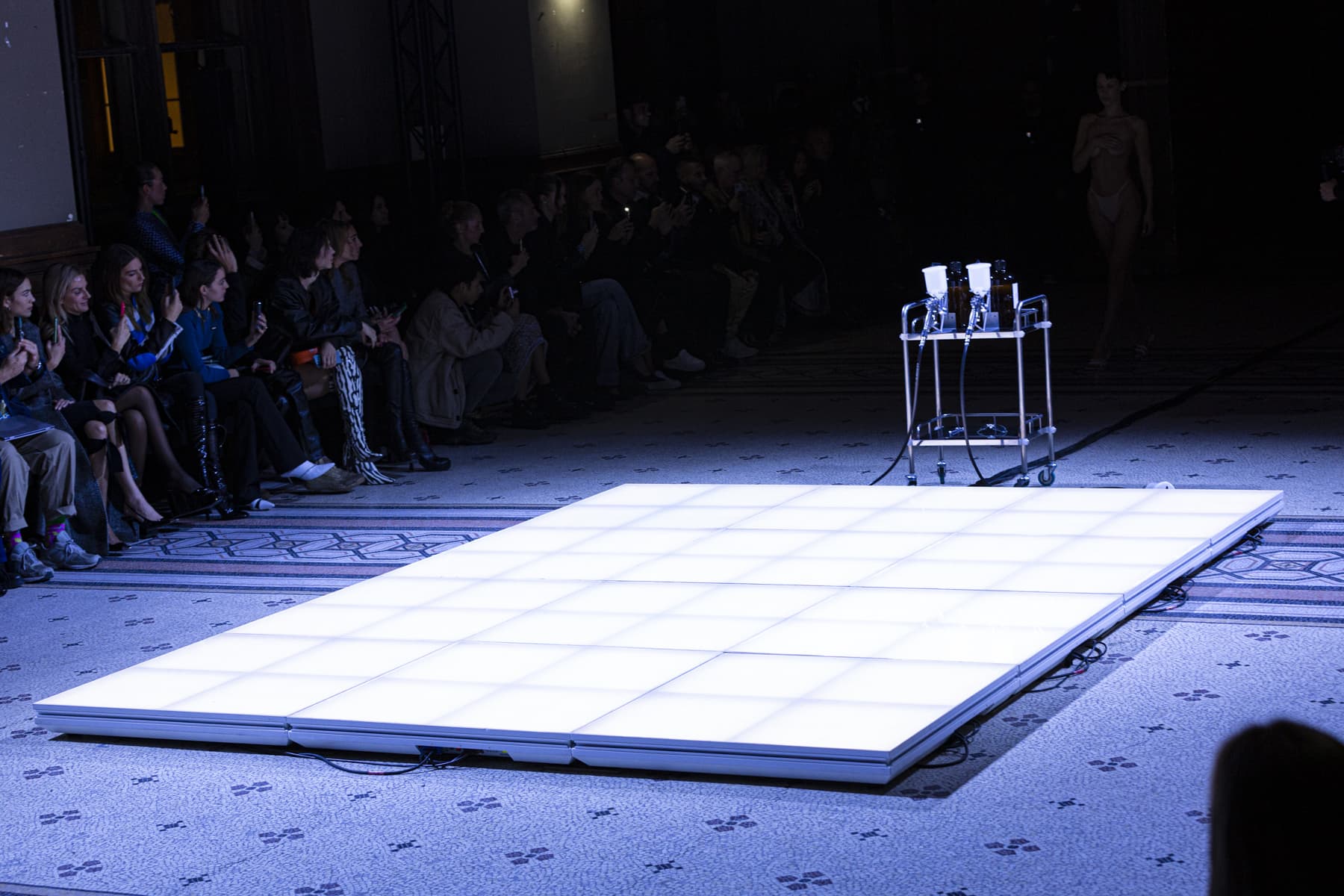 Courrèges
Production | La Mode En Images
Installation | Theo Mercier
Music | Erwan Sene
Photos | Stéphane Aït Ouarab / Saï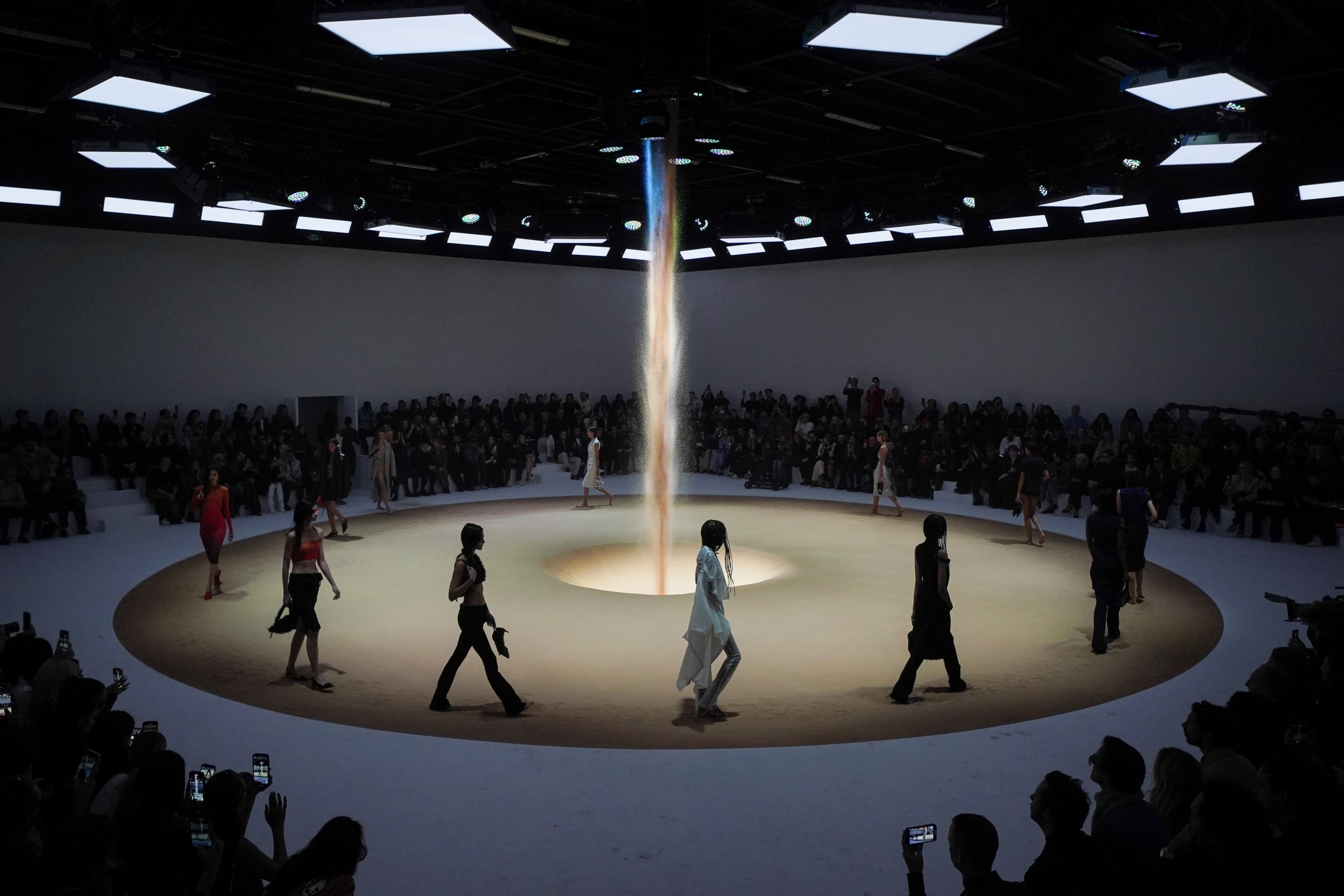 Loewe
Set Design and Production | La Mode En Images
Photos | Stéphane Aït Ouarab / Saï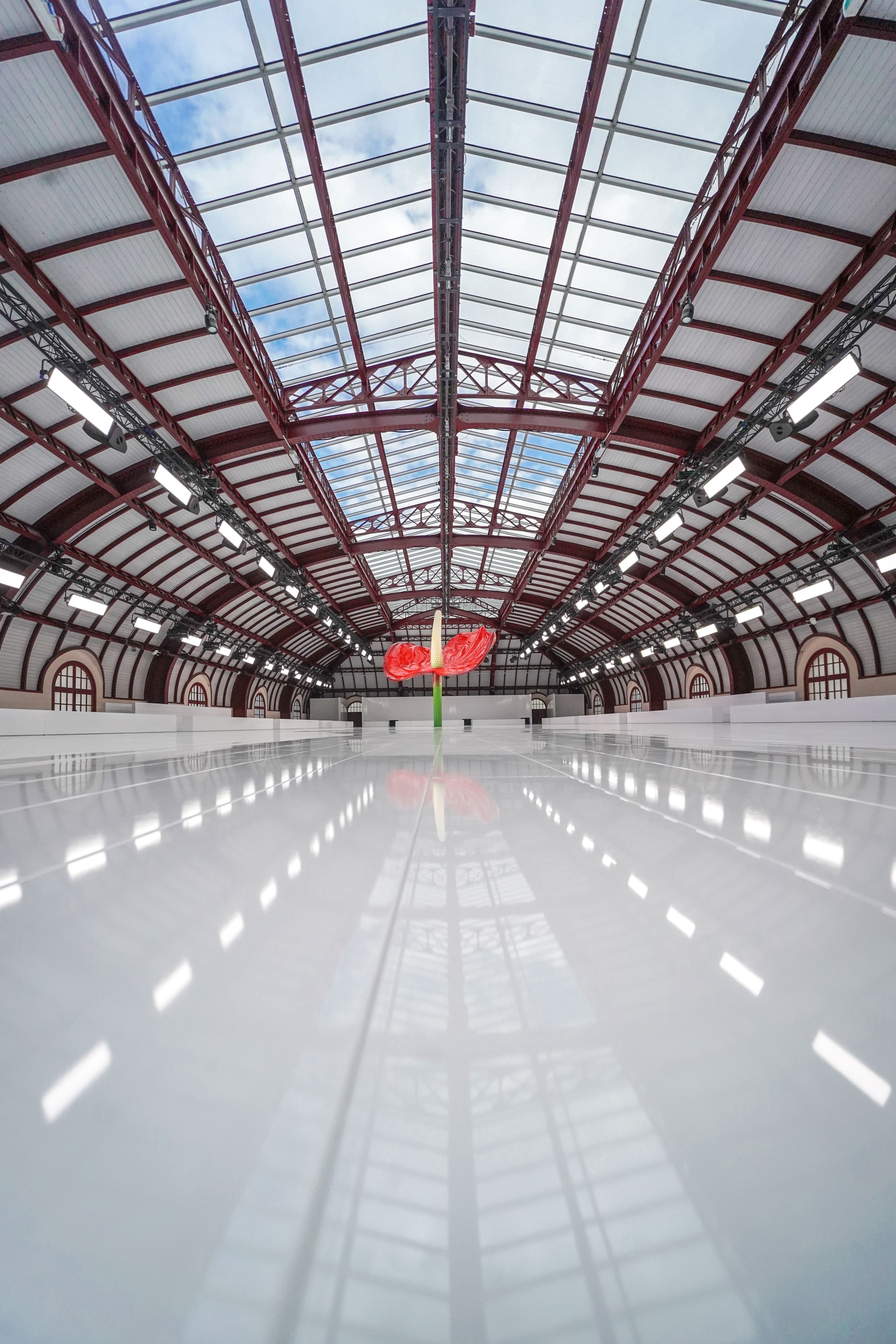 Louis Vuitton
Production | La Mode En Images
Show Artistic Director | Philippe Parreno
Show Production Designer | James Chinlund
Photos | Stéphane Aït Ouarab / Saï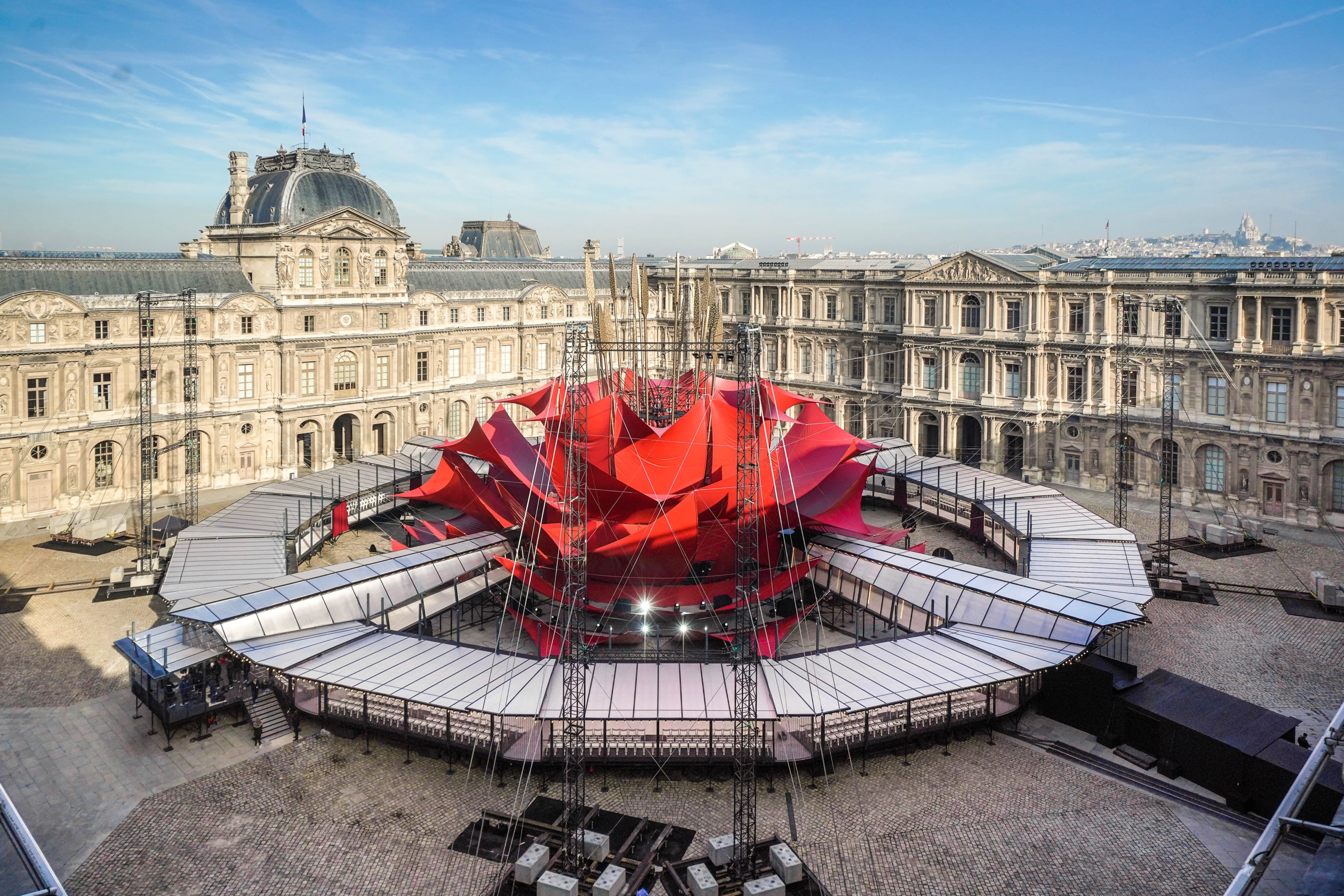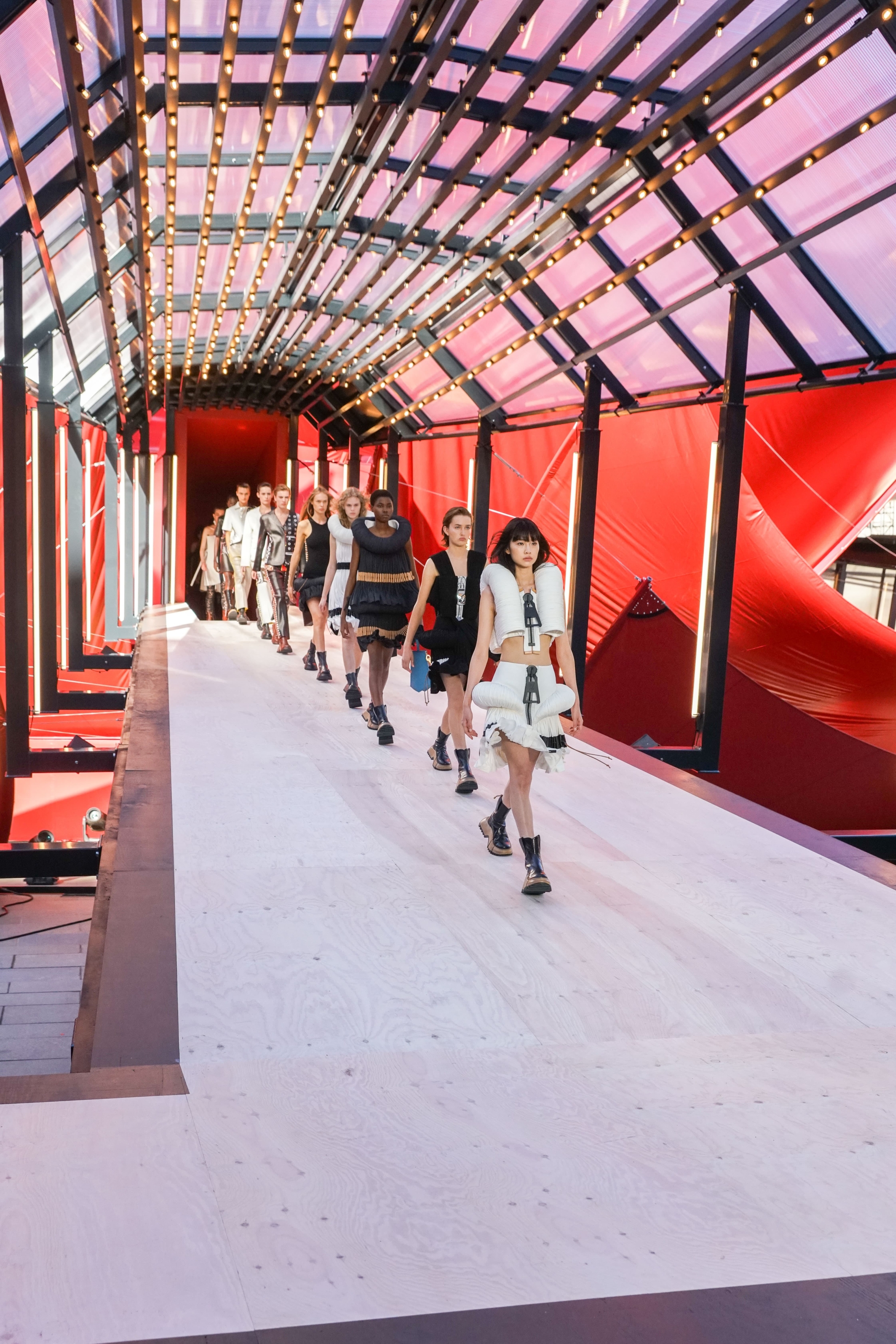 Off-White
Production | La Mode En Images
Choreographer | Nicolas Huchard
Music | Tshegue
Photos | Stéphane Aït Ouarab / Saï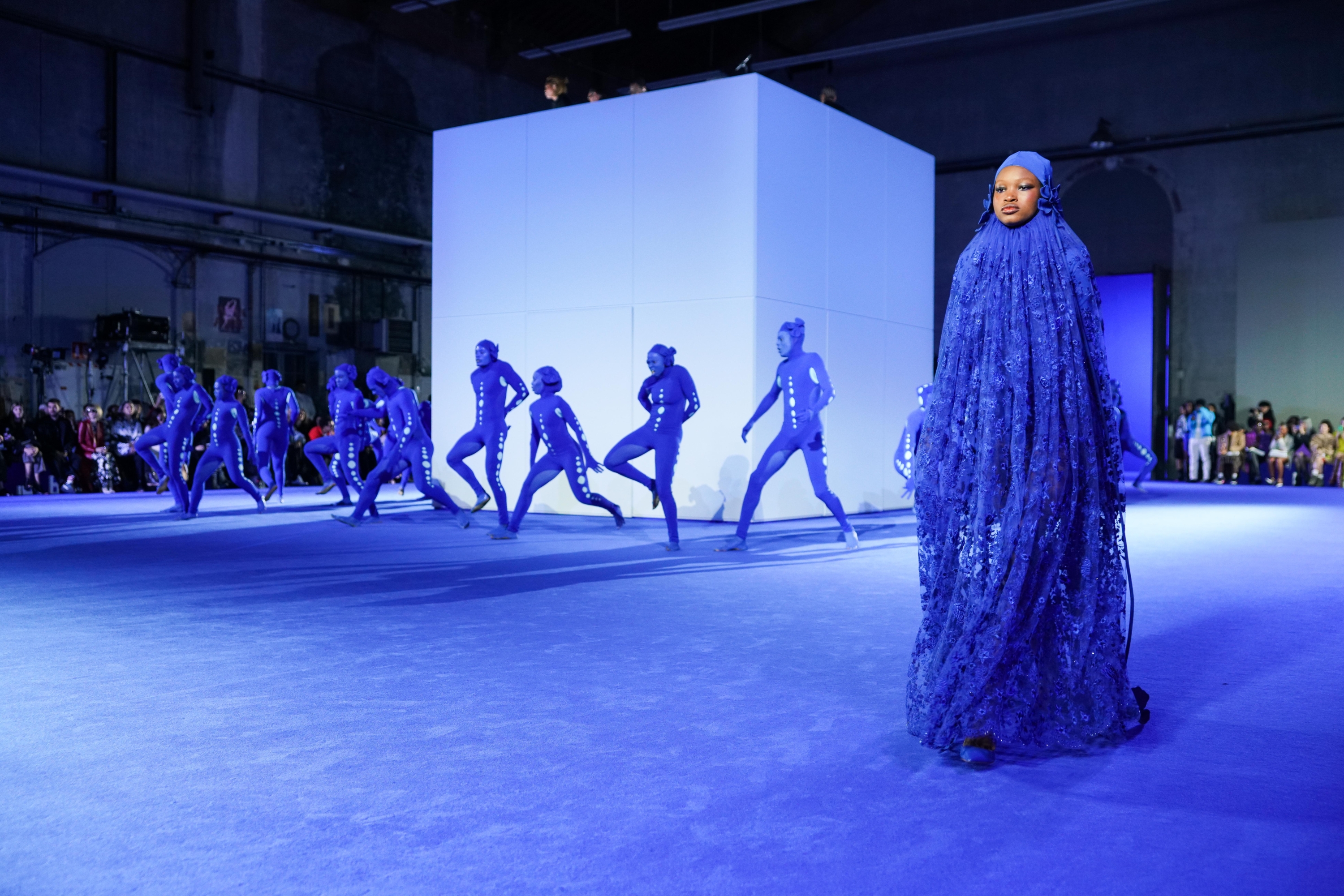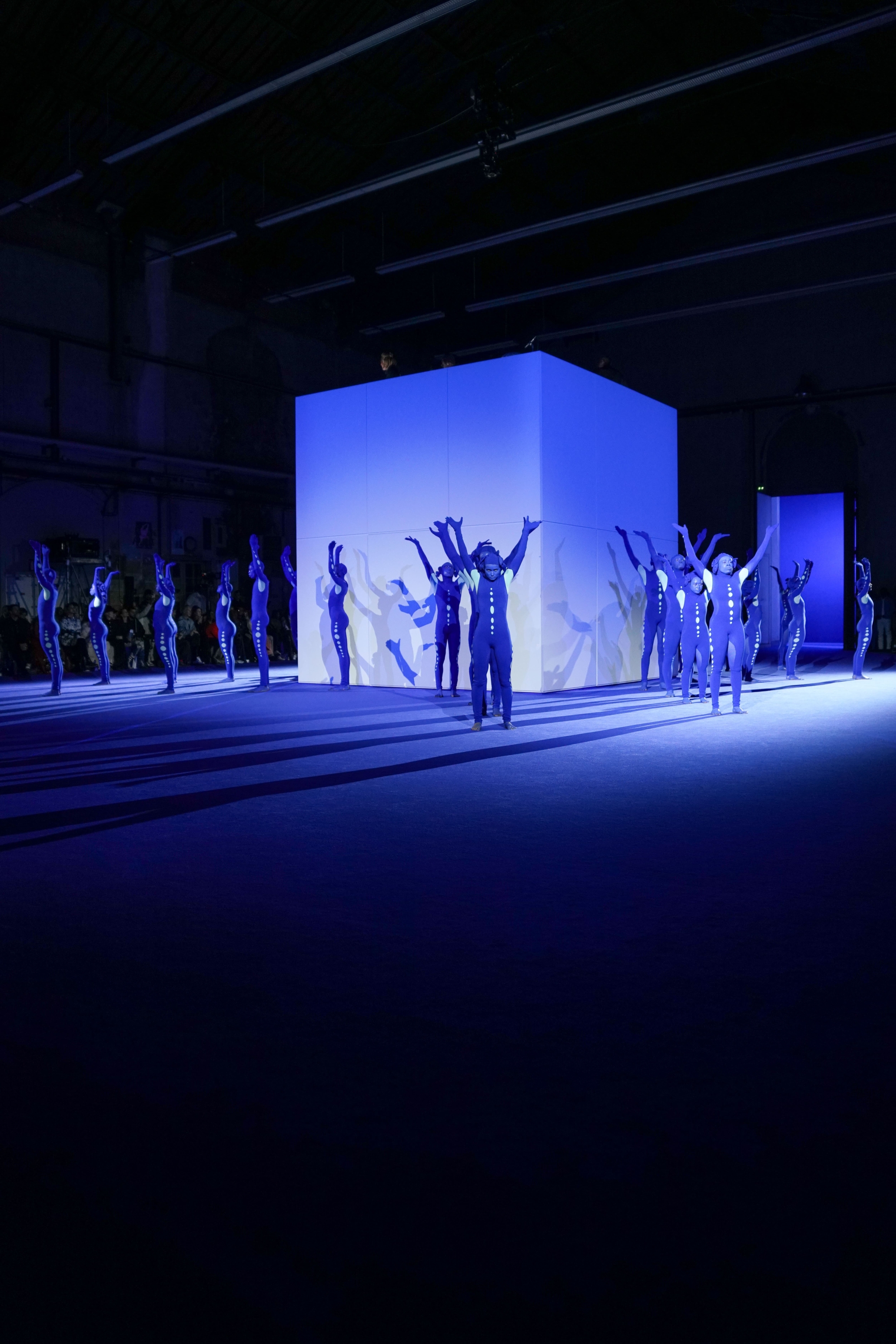 Rick Owens
Set Design and Production | La Mode En Images
Photos | Fred Rambaud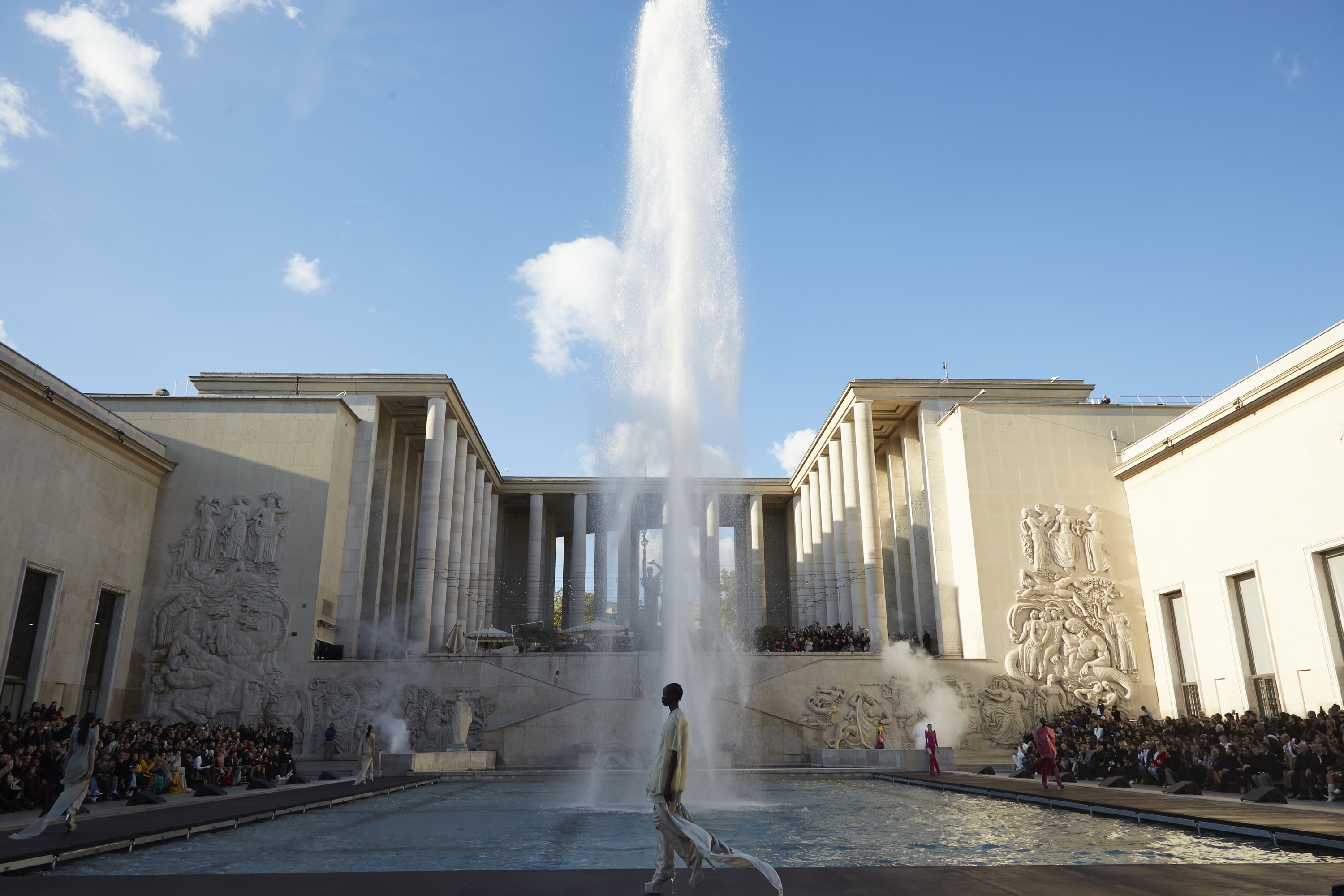 Sacai
Set Design and Production | La Mode En Images
Photos | Stéphane Aït Ouarab / Saï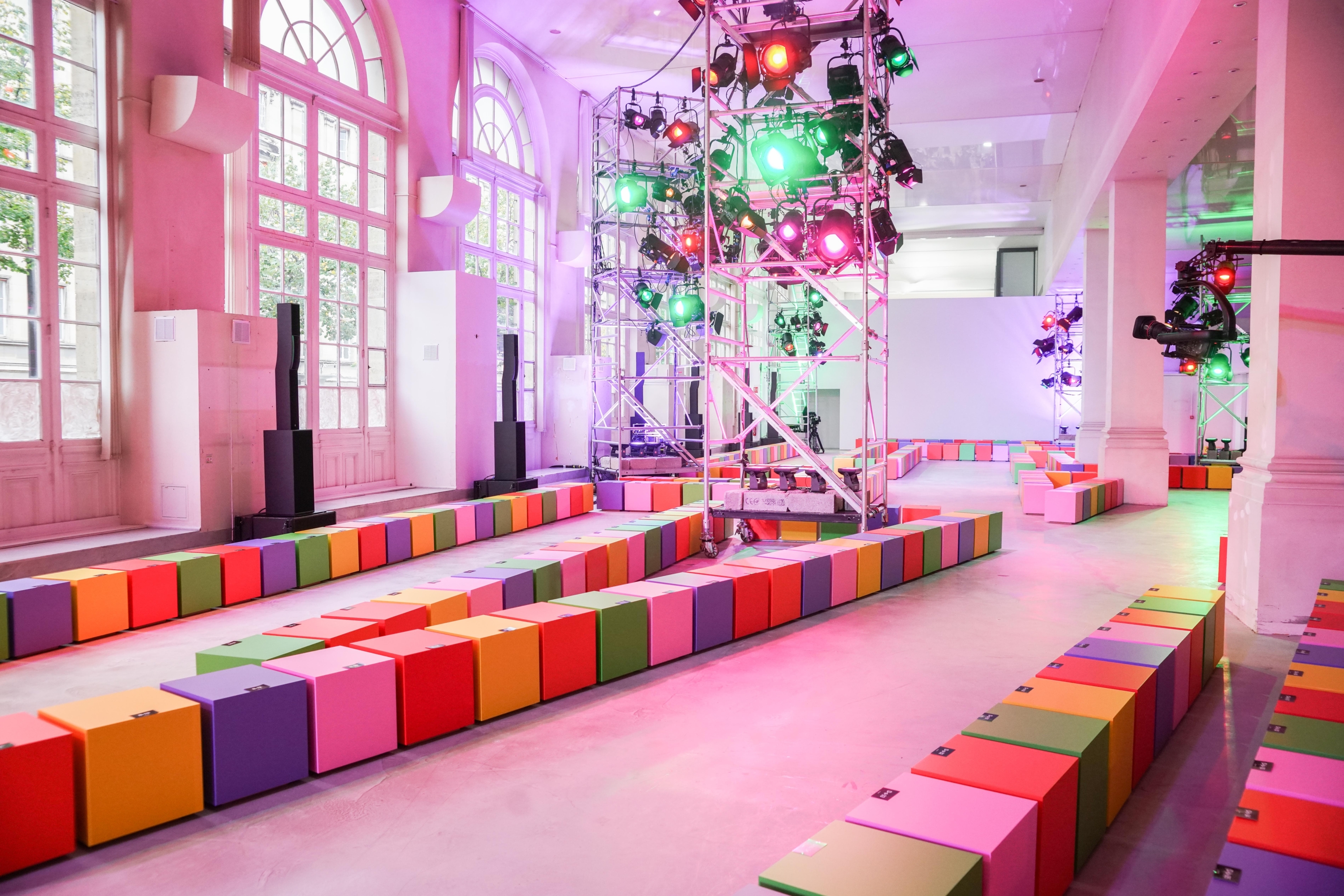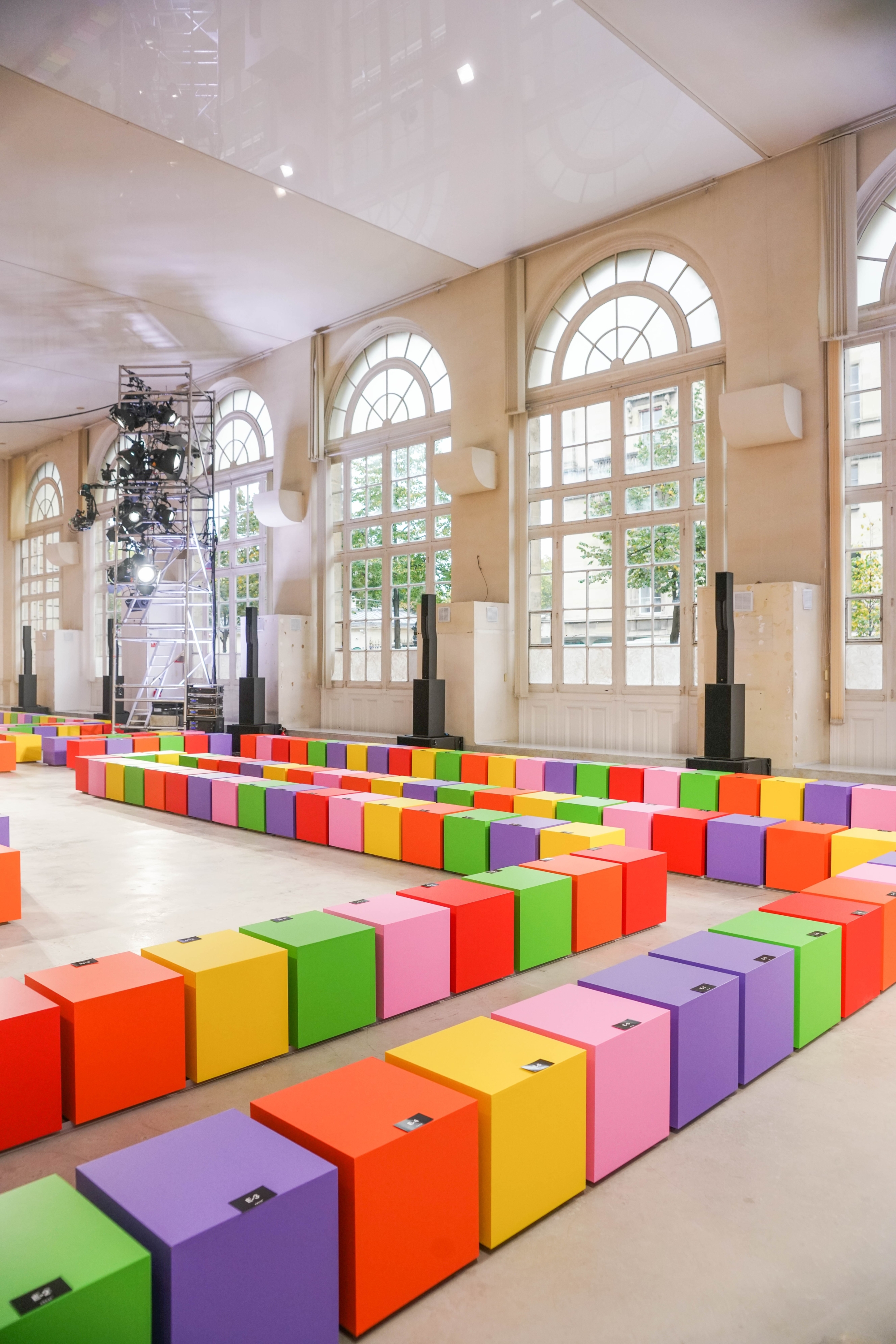 Shang Xia
Set Design and Production | La Mode En Images
Photos | Fred Rambaud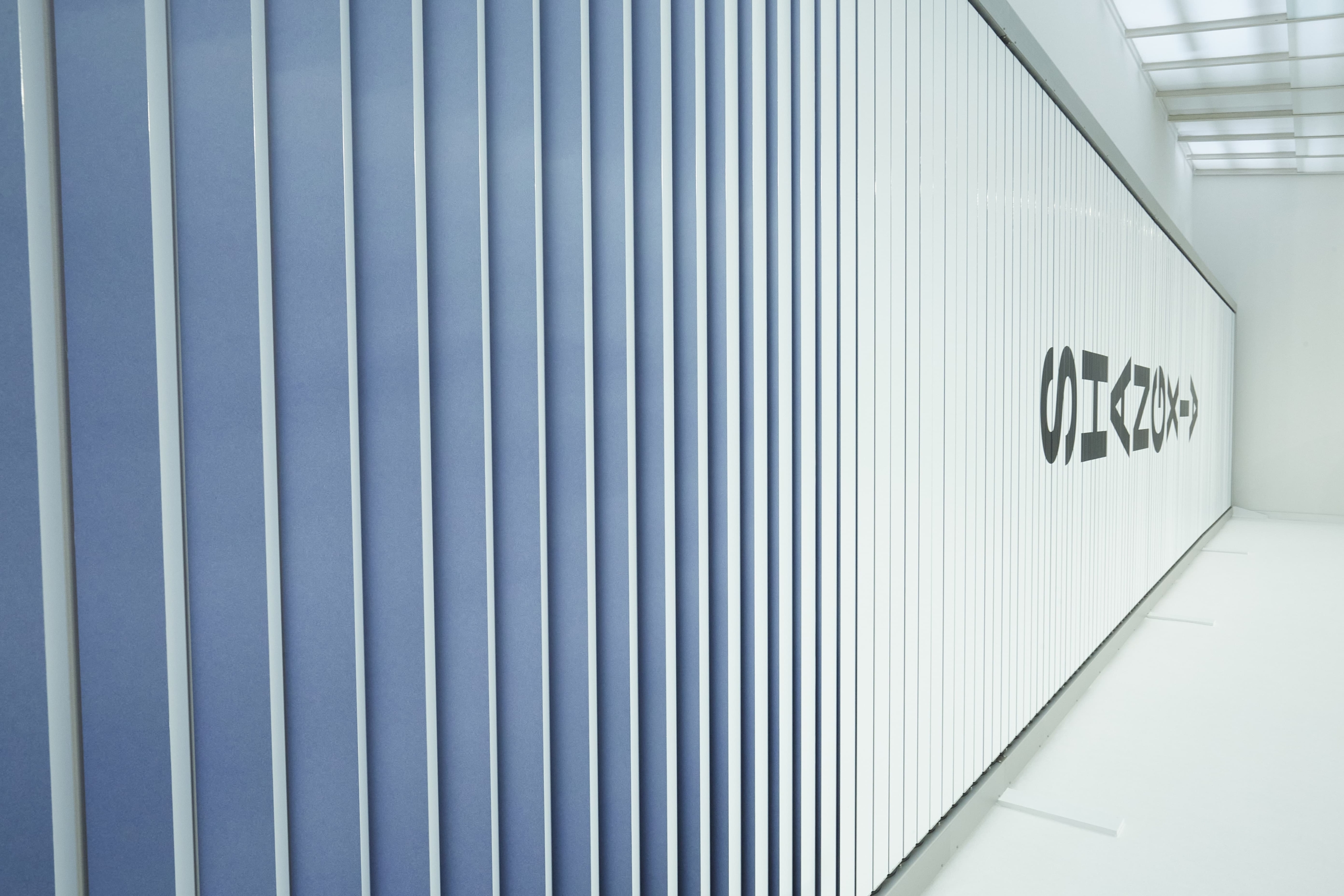 Undercover
Set Design and Production | La Mode En Images
Photos | Stéphane Aït Ouarab / Saï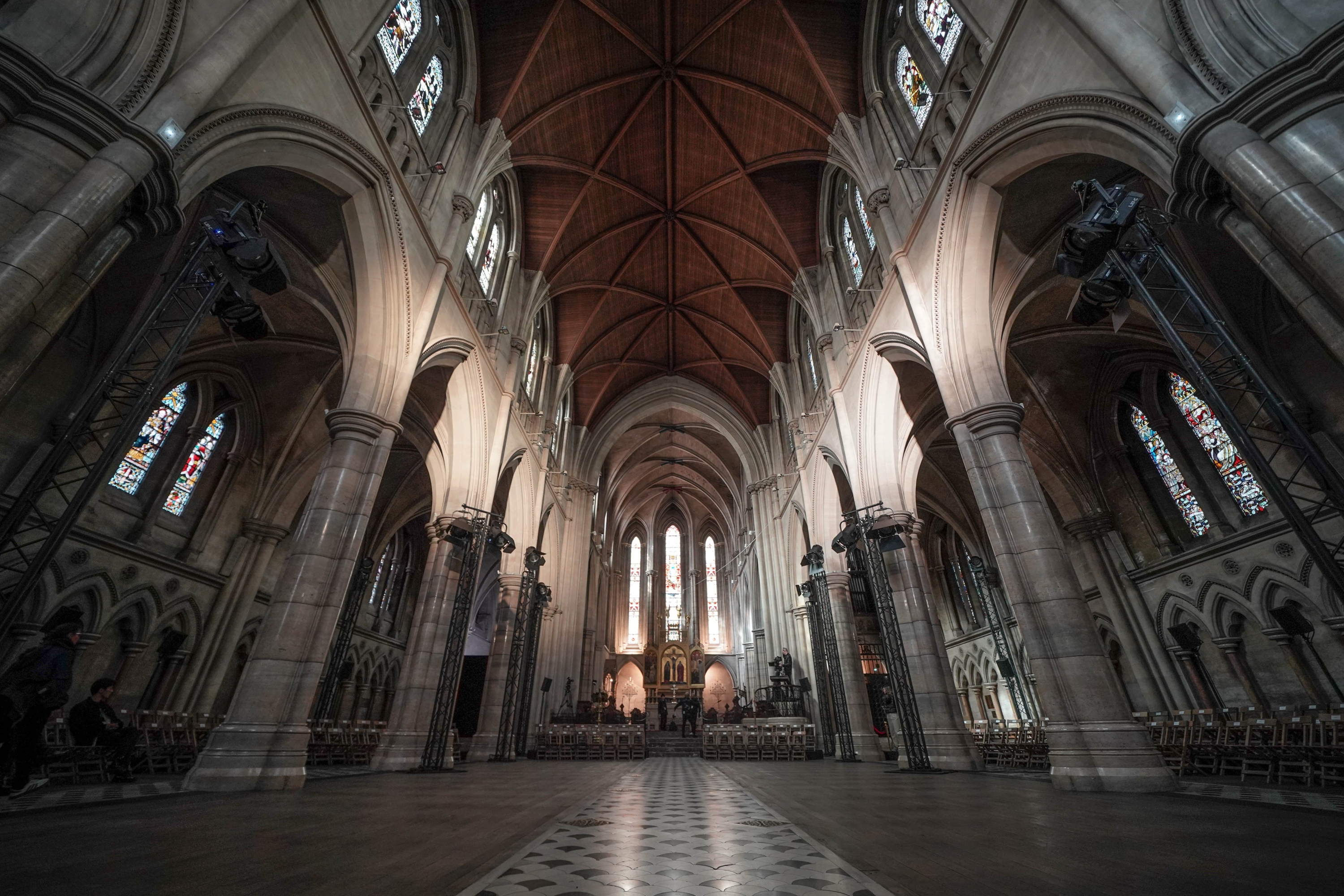 Valentino
Set Design and Production | La Mode En Images
Photos | Fred Rambaud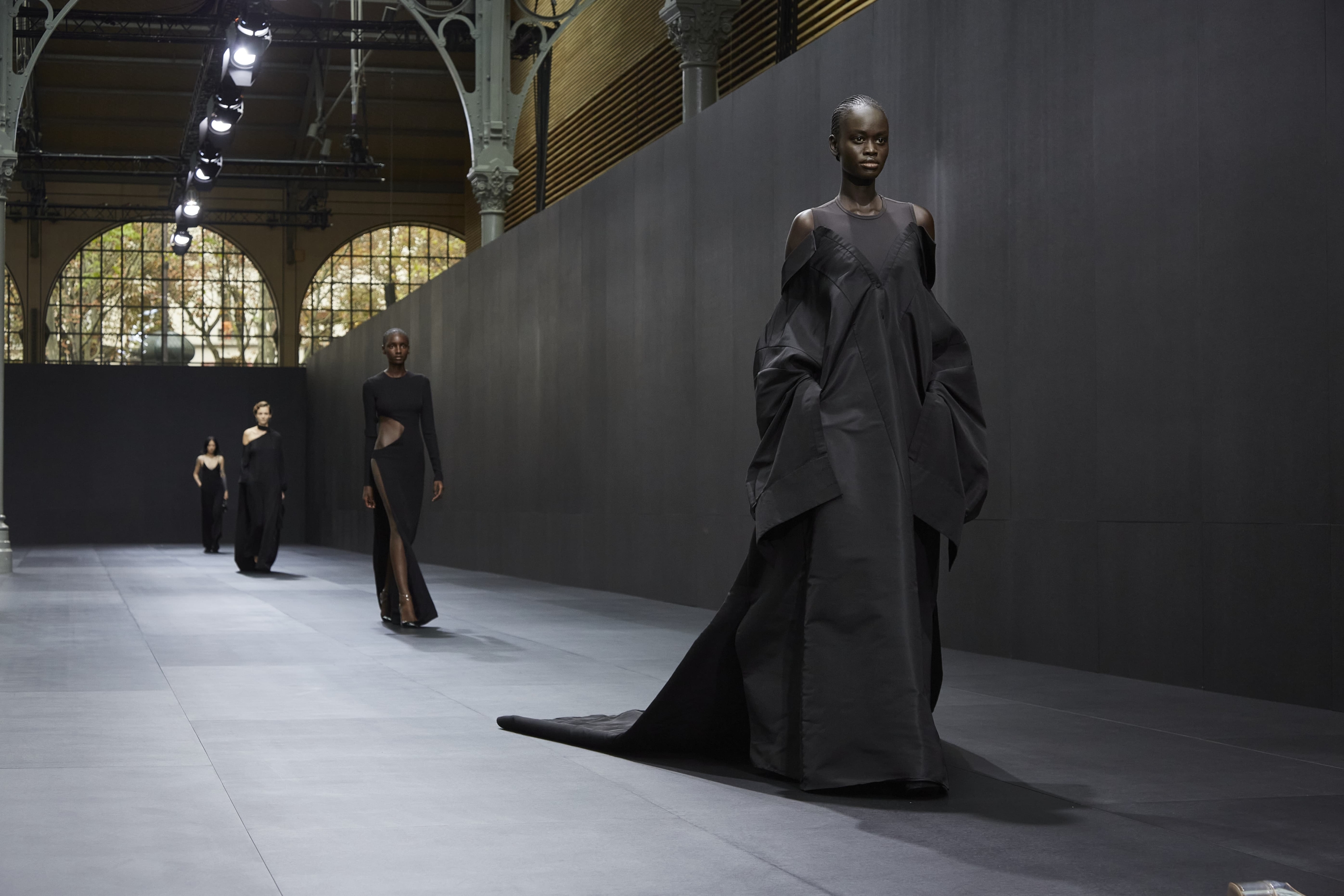 Yohji Yamamoto
Set Design and Production | La Mode En Images
Photos | Fred Rambaud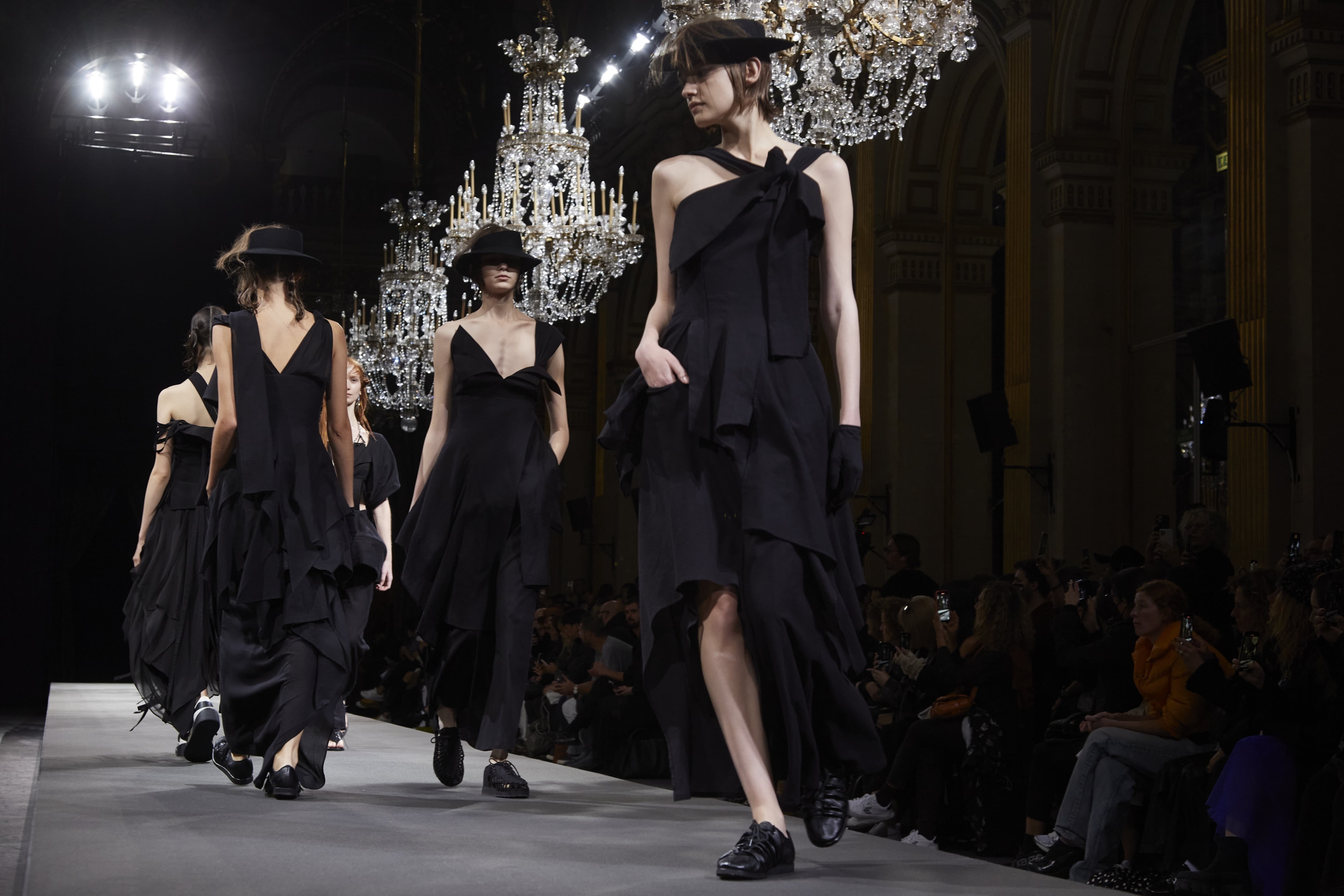 ---