Review of Lacoste "Impossible Encounters" Spring 2023 Ad Campaign by Photographer Ronan Gallagher
Lacoste celebrates its 90th anniversary with a campaign that takes shape as a global dialogue between diverse lovers of Lacoste.
The campaign's brilliant concept explores distinct subcultural scenes around the world that have a collection to Lacoste clothing: from vintage lovers in Tokyo to São Paulo's "Lacosteiros" (streetwear kids with a passion for Lacoste – who would have thought?), from sporty-chic amateur athletes in Seoul to lovers of French hip hop, who take inspiration from the suburbs of 90s Paris and the rap scene that grew there, and several others.
The art direction lays out two of these images next to each other, and they almost seem to communicate: the characters share a look that stretches across space and time, acknowledging each other as part of a similar community while asserting and respecting their own distinct style. The campaign thus unfolds as a witty fashion dialogue, exploring how one design legacy can mean so many different things to the individuals who put it into their own context.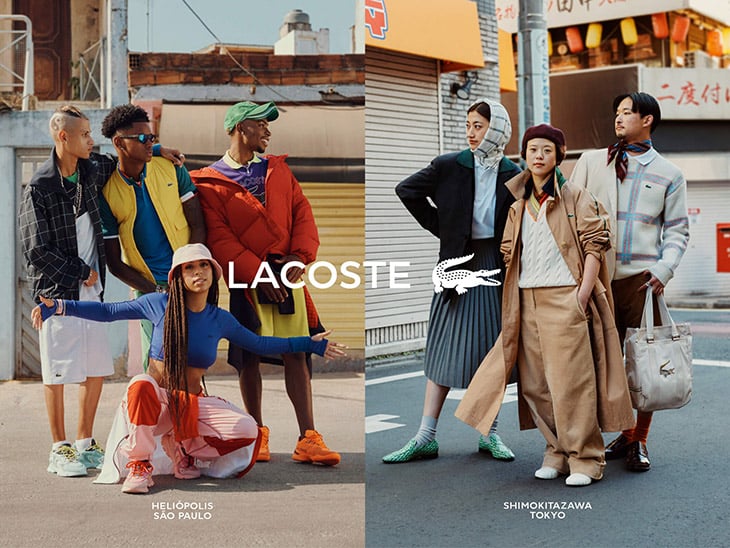 Photographer | Ronan Gallagher
Videographer | Yoni Lappin


---