---
While many claim to have'finger on the pulse' it is a rare breed that is so in tune with them times that they striking lighting not once, twice but three times. That cultural lighting rod is Creative Director Lee Swillingham, whose magical touch helped to reshaped the lifestyle publishing landscape with The Face then went on to do it again developing Pop and then Love magazines for Conde Nast. With a taste for popular culture and an eye on design, Swillingham, along with co-founder Stuart Spalding launched creative agency Suburbia, onboarding clients such as H&M, Loewe, and Benetton. We caught up with the creative champion to chat about growing up in the suburbs, being open to newness, New Order, media and mediums, and sharing the love.
Kenneth Richard: Lee, thanks for catching up on a rainy day in the East Village, long way from the East End. How long have you been doubling down between London and New York?
Lee Swillingham: I've had an apartment in the East Village for about 5 years because I prefer having a place to staying in hotels. It's a pretty gentrified area nowadays, but I've been coming to New York for my whole career and remember hanging out in the East Village with Terry Richardson in the 90s, when it was Alphabet City, when people said, 'Don't go to Alphabet City'. We started off as a London business, but now we have an office in New York as well, and I spend my time between here and London. It's all grown very organically.
Kenneth Richard: Can you share a little bit about how you got drawn to this industry?
Lee Swillingham: My way into this industry was very much through a passion for pop culture – and not specifically fashion, but fashion, art and music, which I suppose is a quite British approach to the industry. I think many of the British people in fashion – whether it's photographers, stylists or creative directors – have a pop culture, mixed media approach to their work.
Kenneth Richard: How did you get your start?
Lee Swillingham: I grew up in Manchester in England, which felt, when I was there, like the crucible of pop culture! It was an amazing time, there was a big music scene, a great night club scene. There was a famous club called The Hacienda, which has been documented in a fun movie you can check out called "24 Hour Party People". There were great bands – The Smiths, New Order, Stone Roses. Going out in Manchester to places like The Hacienda, you would experience not just live music, but other events like fashion shows, and of course great club nights. From a very young age, about 15, I was experiencing this whole pop culture, mixed media scene, which, in retrospect, seems quite similar to the Andy Warhol Factory ethos.
I was very passionate about fashion, film, design, magazines, music, and applied to St. Martin's School of Art and did my degree there. I was going to say attended, but I don't think anyone quite attends St. Martin's, it's more a state of mind!
I got my first job working at The Face magazine and then was made art director of The Face at a very young age, when I was 22.
Kenneth Richard: Talk about an early riser! How did that happen?
Lee Swillingham: I just loved magazines. My Mum was a graphic designer. She gave me her old magazines when I was young. They were great British magazines like Queen and Nova, which were beautifully designed. So when I moved to London and was at St. Martin's, I luckily ended up freelancing at Arena, which was the same publisher as The Face. I was so into magazines and the language of magazines, that I kind of knew how to do them before I even started working on one.
I was assisting for a good 18 months while I was still at art school. When I left art school, they kept me on as a freelance assistant so I did another 6 months working on both the The Face and Arena. And then one day the publisher called me into his office and said, "The art director is leaving; I want you to be the new art director". So I was like, ok, great!
Kenneth Richard: Well, he obviously saw something.
Lee Swillingham: I was very opinionated about that world and there was a whole group of photographers I knew in London, like Elaine Constantine and Norbert Schoerner, who were not working for the magazine, but I knew should be working for the magazine. It was back when Inez and Vinoodh were still living in Amsterdam and working for local magazines in Holland; I saw their work and wanted to work with them. There were all these people who were not working for style magazines, as they were called back then, so in my mind, I already had like a year's plan of all the people I wanted to commission. It was an amazing time. I also gave bigger platforms to people like Glen Luchford, Dave Sims, Craig McDean, who were already working for the magazine, but I knew they could do much more.
So, it pretty much went from there. It was a great time, showcasing all these great people who hadn't really been published. I was also working with photographers here in New York, though there was very much a UK bias.
Kenneth Richard: Were you running with a pack at that time?
Lee Swillingham: Yeah, there was a whole crew of people, a lot of photographers and stylists living in London. I suppose it was quite tribal as these things often are. You had The Face, you had i-D, you also had Dazed and Confused. Every title had their whole crew of people, then we all started cross-pollinating a little bit. For example, Katie Grand was from Dazed, then she came to The Face, and subsequently we started Pop Magazine.
Kenneth Richard: Let's go to Pop. How did that come about?
Lee Swillingham: So I left The Face with my creative partner, Stuart Spalding, who I have the agency with. And probably six months after leaving, Katie told us Emap wanted to do a bi-annual fashion magazine. We said great, we're in. So we started working on Pop, the remit for which was a slightly more grown up version of The Face. Back then there weren't that many bi-annuals. You had Self Service and probably only a few others. And now there are so many of them.
When we started working on Pop, Stuart and I designed the logo based on Escher, which took a long time to make. Then shortly after the magazine launch, we saw someone had actually managed to create a whole typeface out of our logo and we were really impressed because we had done just two letters and it took us weeks.
Kenneth Richard: Did you ever meet him?
Lee Swillingham: No. It was someone that was doing clubs, they were doing posters around logos, and they turned our letters into a whole font. This was in the early 2000s, when Pop launched. Pop was great, it was fashion, sexy, a bit arty. We worked with to Sølve Sundsbø, Steven Klein, Mert and Marcus, all the people that we've been working with on other stuff. We did Pop for a few years, then we 'defected' to Condé Nast.
Kenneth Richard: For the sake of 'Love'?
Lee Swillingham: It's funny you say that. We didn't have a name for the magazine at first. We were in the early stages of planning the magazine without an actual name.
Kenneth Richard: How did the name come up?
Lee Swillingham: I thought of it one day when I was working in the studio.
Kenneth Richard: You must have had a lot of great feelings about it.
Lee Swillingham: Yes. Again, we did the branding for the magazine, in this particular case, came up with the name as well. It was close to the wire, the magazine didn't really have a name when we were getting it together.
I guess Love was on another level, slightly more elevated, more sophisticated than Pop had been. Again, Katie was the editor and fashion director and we were the creative directors. We did that for a number of years until we decided to focus on Suburbia. So we left the magazine a couple of years ago to concentrate on the agency.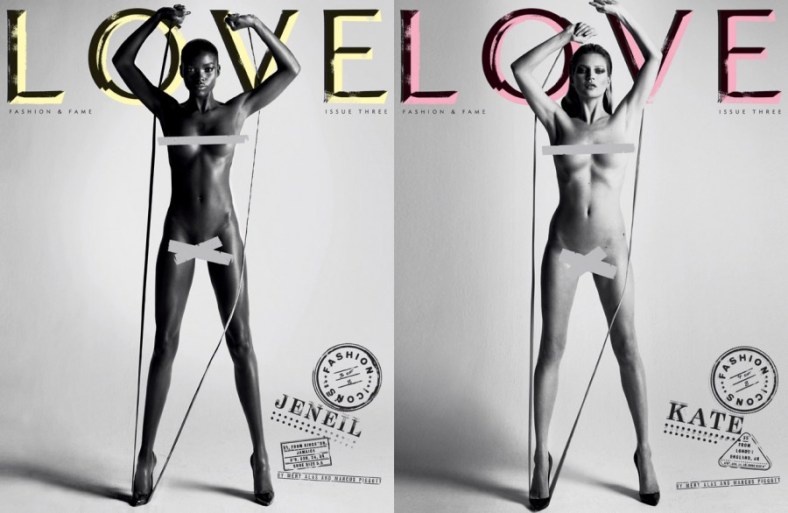 Kenneth Richard: Had you been doing work for other clients?
Lee Swillingham: Yeah, we had been doing stuff all along, really just stuff that people had approached us to do.
Kenneth Richard: Really organic.
Lee Swillingham: Really organic. We have an agency today, but it's not really your typical ad agency. It's definitely bespoke, organic, but we also have strategists, art directors and Stuart and I are the creative directors. Our background in editorial makes us natural content creators.
The funny thing about how we started was – and they seem to be the beginning of a lot of people's careers – the first thing we did was for Barneys.
Kenneth Richard: How did that come about?
Lee Swillingham: They contacted me, said they wanted to talk to me about doing some work for them. I was working at The Face at the time and came to see them here. I remember this very clearly – I just got in that morning from London and I wasn't flying so much back then and, to be honest, there were a lot of late nights at The Face. So I'm sitting in Gene Pressman's office, he was at his desk and talking about how he loved what I was doing, how we could work together, but all I could see was this old poster on his wall, probably from the 1930s, for Clerkenwell train station. Clerkenwell is where The Face was based, so I used to go to that station every day when I went to work. I was tired, jet lagged, and staring at it thinking, 'This is really weird, why am I staring at Clerkenwell train station? Is this a sign? Should I be back at the office?' It was weirding me out. All the Barneys people were great though.
Kenneth Richard: So, from Barneys to…?
Lee Swillingham: The next thing that happened was I got a call from Tom Ford. He called up and said, 'I would love to meet you, I like what you're doing with the magazine.' So I met him and he was great, really intelligent, charming, funny guy. I really enjoyed his sense of humor. His image at the time was very different from the reality. So we started working together on Gucci. I was juggling The Face, also designing logos for friends with small fashion labels in London, doing stuff for McQueen when he was still a small company, designing record sleeves for friends with bands in Manchester and London. Don't ask me where I got all the time from; I have no idea. But it was fun, I was working at a great magazine and working with friends, so it was a really amazing time.
Kenneth Richard: So the agency forms, who were some of those people you started with?
Lee Swillingham: Back then we were doing things for Gucci, branding projects, fashion show invitations for McQueen, some French brands. At one point it felt like we were doing nearly every fashion show invite in London, and that was when the agency was forming. It probably wasn't until 10 years ago that we actually gave it a name.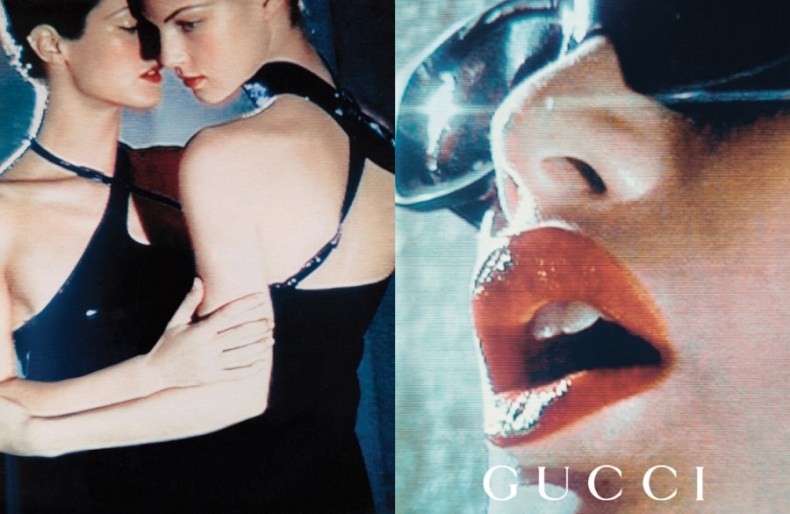 Kenneth Richard: Why did you call it Suburbia?
Lee Swillingham: We gave it that name because we felt that what we do is a particularly British take on pop culture and media and we really liked the idea of the aspiration and dreams you have, that seductive notion and idea of glamor that you have when you're younger. I think it's perhaps quite an English thing. When you're at home in Manchester or Liverpool or wherever, and you look at magazines and you imagine a place where you want to be. I think it's what gave rise to the ambition of the style magazines or the music of people like Roxy Music – I'm a big fan of Roxy Music, Bowie – this idea of creating dreams.
Kenneth Richard: Often when I look at New York City, I think of it as the Isle of Misfit Toys. It's where all of the dreamers aggregate to build the fantasies that started in their suburban bedrooms.
Lee Swillingham: Yes. I think my particular English take on this – and I've spoken to friends about this, this particular artist friend of mine who shares the similar ideas about culture. The dream and the desire is actually more interesting than getting there. But the journey is great.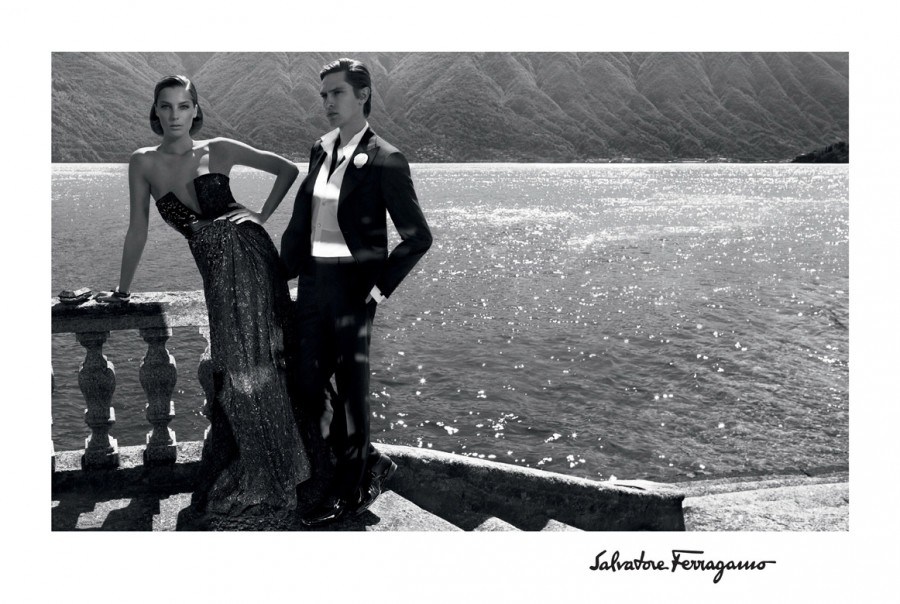 Kenneth Richard: Tell us a little of Manchester and that suburban influence.
Lee Swillingham: Well, when I was younger, I was going out to places, there was music, clubs, crazy transvestite fashion shows. Then when I moved to London, I was actually disappointed because I thought it was really low key compared to home. The closest thing I saw to it was when I came here to New York. Luckily enough I came here as a teenager on holiday and I went to a few places here and they were just as great as the places in Manchester. House music hadn't taken off in London yet so house DJs like Frankie Knuckles were flying between the US and Manchester.
Kenneth Richard: What's exciting you today?
Lee Swillingham: We're working on some fragrance campaigns which are fun, and we're also helping a fashion brand transition into a 'see now, buy now' business model. Outside of fashion, I'm working on a book of our magazine work with Emily King, who's a great design journalist. I'm also doing a project with Bryan Ferry on his visual archive. He's someone I've always admired. What's changed for us in the last 18 months is while we're still working in the fashion space, we've also started working in new categories as an agency. We have clients in the technology sector and also a new car client. That's really interesting to me because I think those categories are moving more towards the luxury and premium space when it comes to their communications. I've always been interested in technology, I've always been interested in computers, and it's really great to be doing something new. It's very exciting and interesting to bring what I know to what they do and learn from each other. We're also more and more getting involved in film.
Kenneth Richard: Let's talk about the bigger picture of advertising. Years ago, my friends who were in other spaces would always laugh at fashion advertising as "just a pretty girl and a logo," but obviously there is more nuance going on there, which is why it is so emoting. Lately I've been seeing other industries like real estate adopting that strategy. What is your take?
Lee Swillingham: Ironic, because more recently, we've been offering more detailed strategy to our clients, I personally believe it's beneficial and it's helping us build stronger, more impactful, more integrated campaigns.
Really what we do now is branded content, it's not just doing a print ad for a client, it's a campaign which lives on different platforms.
Kenneth Richard: Can you give us an example of that?
Lee Swillingham: Well, the big one regarding reach would be the Superbowl commercial we did for David Beckham and his H&M collaboration.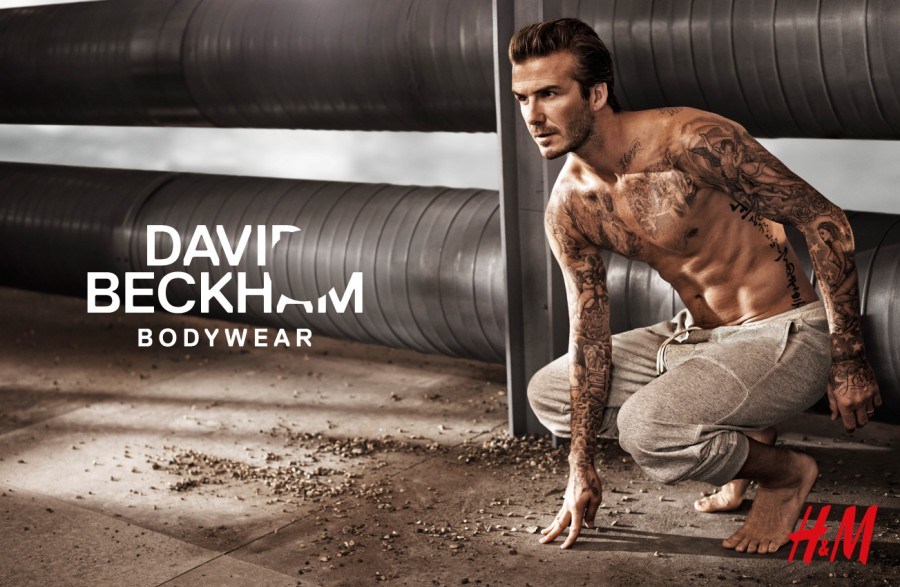 Kenneth Richard: The comical piece where he's locked out of the space?
Lee Swillingham: Yeah. That had a large social element, there was a voting element to it, there were two different endings. There were other elements to that campaign too. It was also a shopable ad if you had a Samsung TV. It was a TV commercial, stills campaign, which was also used outdoors. Various digital iterations. All the 'pillars'.
Kenneth Richard: In fashion it's easy to go first for an image, but I think it's at its most successful when it's truly an idea. Does your agency spend a lot of time trying to think of ideas first?
Lee Swillingham: We're conceptual, we're ideas-based. But it's not necessarily ideas with a capital "I". Because with those Ideas, you end up in the horrible mainstream advertising world where they're trying to drive home the Idea so much that it kills the message.
I believe that when it comes to the premium space that we're discussing here, that adage that Marshall McLuhan came up with – the medium is the message – is apt. Because what the thing looks like and how it makes you feel is just as important as the idea behind it.
If the idea behind it is smart, clever, but it doesn't make you feel anything because it's been badly put together, it fails. Of course we do ideas and we have concepts, we definitely don't create work for clients based around just which photographer we're going to work with, which model, that's not how we work. That might work for other people, but not us. Our practice acknowledges the heritage of fashion advertising while also looking towards the future and right now we're very digitally focused with everything we do.
Actually, I've not thought about this for a long time, but thinking about "the medium is the message" also reminds me of his other book, where he actually predicted the connected electronic media that we have today, he predicted the internet, he predicted everyone would be getting their news or content through electronic media. This was in the early sixties. I think a lot of the stuff he said was incredibly prescient. When it comes to advertising, everything's become content. When you're working for a client, it's about getting their content to shine through.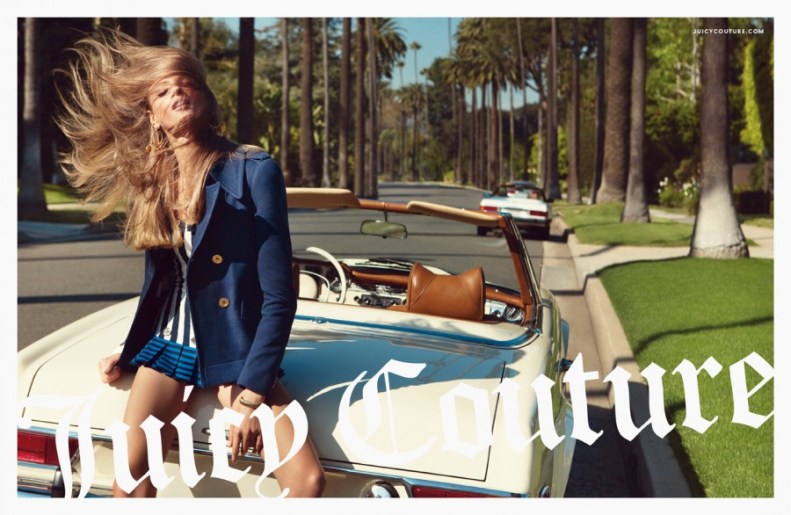 Kenneth Richard: Do you think about new magazines? Any interest in heading back into that fray?
Lee Swillingham: Yeah, I still like magazines. I've been offered some great titles recently since I left Love. But I've chosen to focus elsewhere. To a certain extent, brands are becoming publishers themselves. They're creating and curating their own content, you can see it now and that will continue to grow. It's interesting to me that to become a publisher, to have a voice in the media is very possible now. I mean, it's always been possible because things like fanzines used to exist, but they had very local appeal because they didn't have distribution. And now with the internet, you can have global distribution for your editorial voice.
Kenneth Richard: The barrier to entry is a lot lower. It's just really about having an opinion or point of view.
Lee Swillingham: I think you nailed it on the head there. I think an internet and content without a point of view and opinion, basically, you're just –
Kenneth Richard: Wasted noise?
Lee Swillingham: It's just cats. [laughs]
So I think that point of view is even more important than ever before. But it's interesting to see how much stuff doesn't have one. I'm interested to see how the idea of social media channels evolves in the commercial space. At the moment, they're still very egalitarian and open to everyone to use. I think that's going to be the interesting conversation in the next few years.
Kenneth Richard: Thanks. Anything else you want to…
Lee Swillingham: You're not going to do an impression for me?
Kenneth Richard: (Laughs) Not my strong suit.
Lee Swillingham: Robert DeNiro… Schwarzenegger?
Kenneth Richard: I play a mean cow-bell and do a decent version of myself.
Lee Swillingham: I thought that's what this was going to be about today. No impressions?
Kenneth Richard: Misnomer. Something for me to work on. Thanks for taking the time; really glad to learn more about you and the agency.
Lee Swillingham: Anytime. It was good to meet and chat.
---