Fishnet and Patterned Stockings
Why stop at the knee? Fishnets and patterned tights are making a comeback.
Fishnets and patterned tights return on the most fashionable celebrity legs or the Catwalk. Regardless that this trend has been bubbling up since the beginning of the year, it made the first notable impact when spotted at NYFW. Naeem Khan coordinated hot pink versions in monochromatic evening wear, and Adeam presented these airy nothings 'dripping' with crystals. But it did not stop there; Versace added subversive suspenders, while at Nensi Dojaka, the interest came with one-leg patterning.
Thom Browne presented a seersucker version, and Antonio Marras pictorially patterned his to coordinate with his stunningly creative collection. Still, at the end of Paris fashion week, and as often said – the last in mind is the first in thought – Stella McCartney sent out a plethora of Fishnets. Judging by S/S 23 collections, she will not be the last!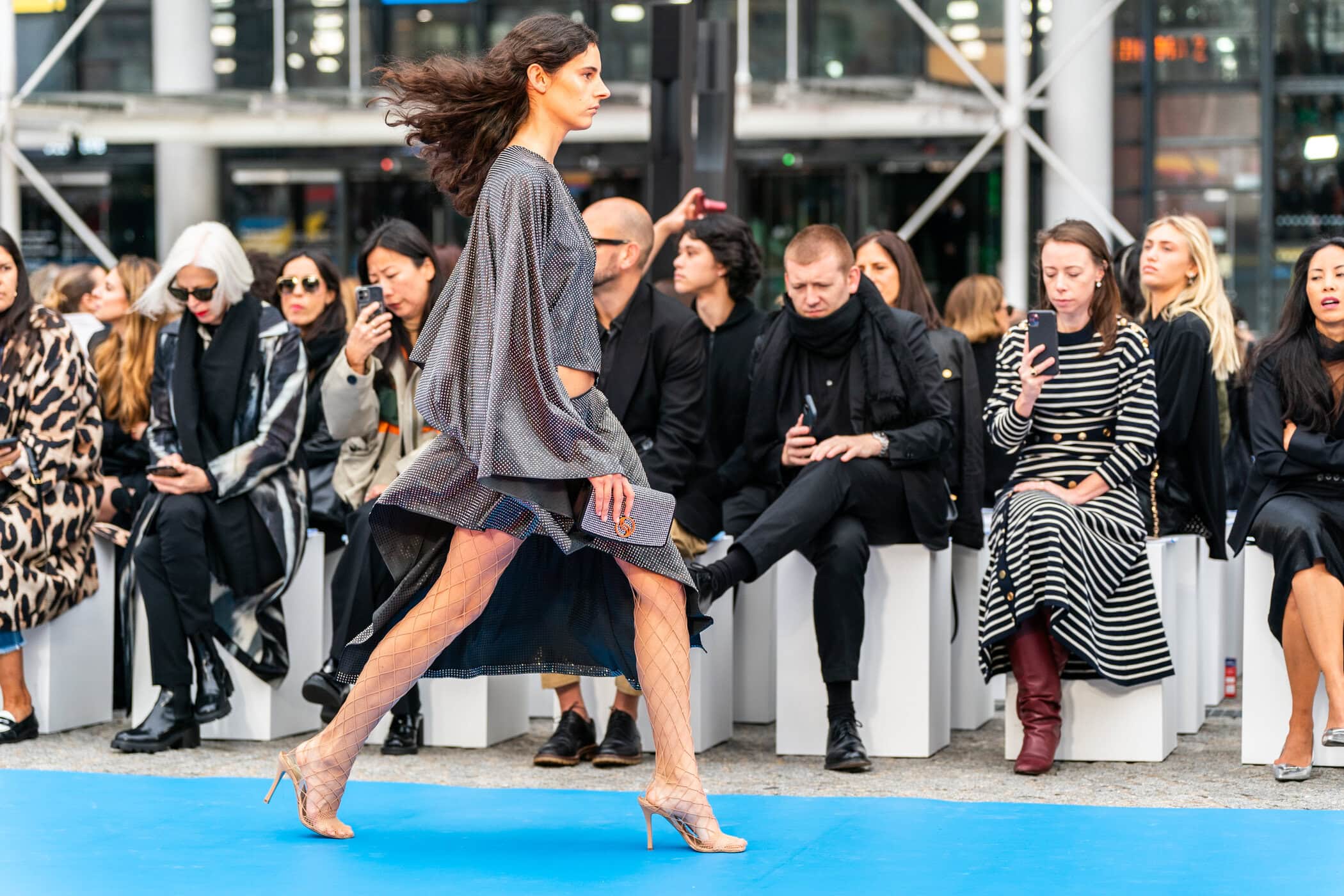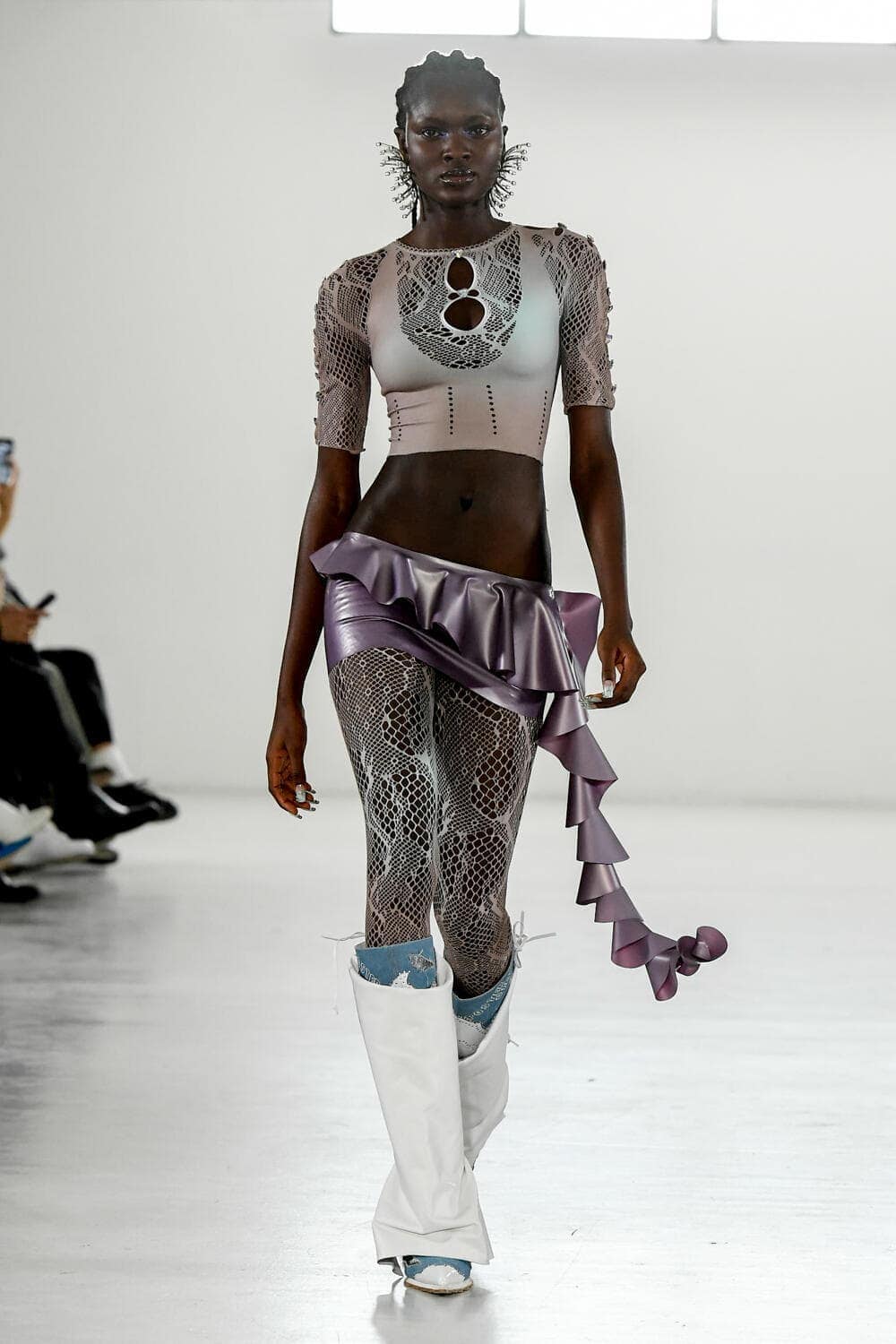 Go Big on Knee-Highs and Socks as Hemlines Rise
Knee-high tights and socks have re-emerged as hemlines rise, partly due to that fashion icon Miuccia Prada with her Fall 22 collection when her knee-high socks were worn with ballet flats. Sounds like a familiar story. But it also brings back memories of the schoolgirl days in the 60s when the trend was omnipresent.
Not just worn by models and influencers in their everyday attire, these coquettish items trickle up to the catwalks. Tights that are cut off at just below the knee or ankle showed up at Chanel and Stella McCartney and, for the most part, looked as if they were at one with the footwear. Dior's creations resembled thick mesh or fishnet and were worn back with 'mary-jane' gladiator shoes and sculpted high heels. There were embellished iterations at Nensi Dojaka and Simone Rocha, who incidentally took other variations up over the knee – both great additions to evening looks.
On another level, socks too, made the hit list for leg exposure. Thom Browne covered his 'leg-warmers' with large coloured circles and coordinated them back with ballet flats, while at Adeam (as seen above), cut-off ankle socks were worn under the season's fishnet tights. Antonio Marras and Gucci presented socks and knee-highs along similar lines, both with either evening or day wear and at Proenza Schouler, models wore genderless iterations with padded flatform mules. Obviously, a trend not to be overlooked.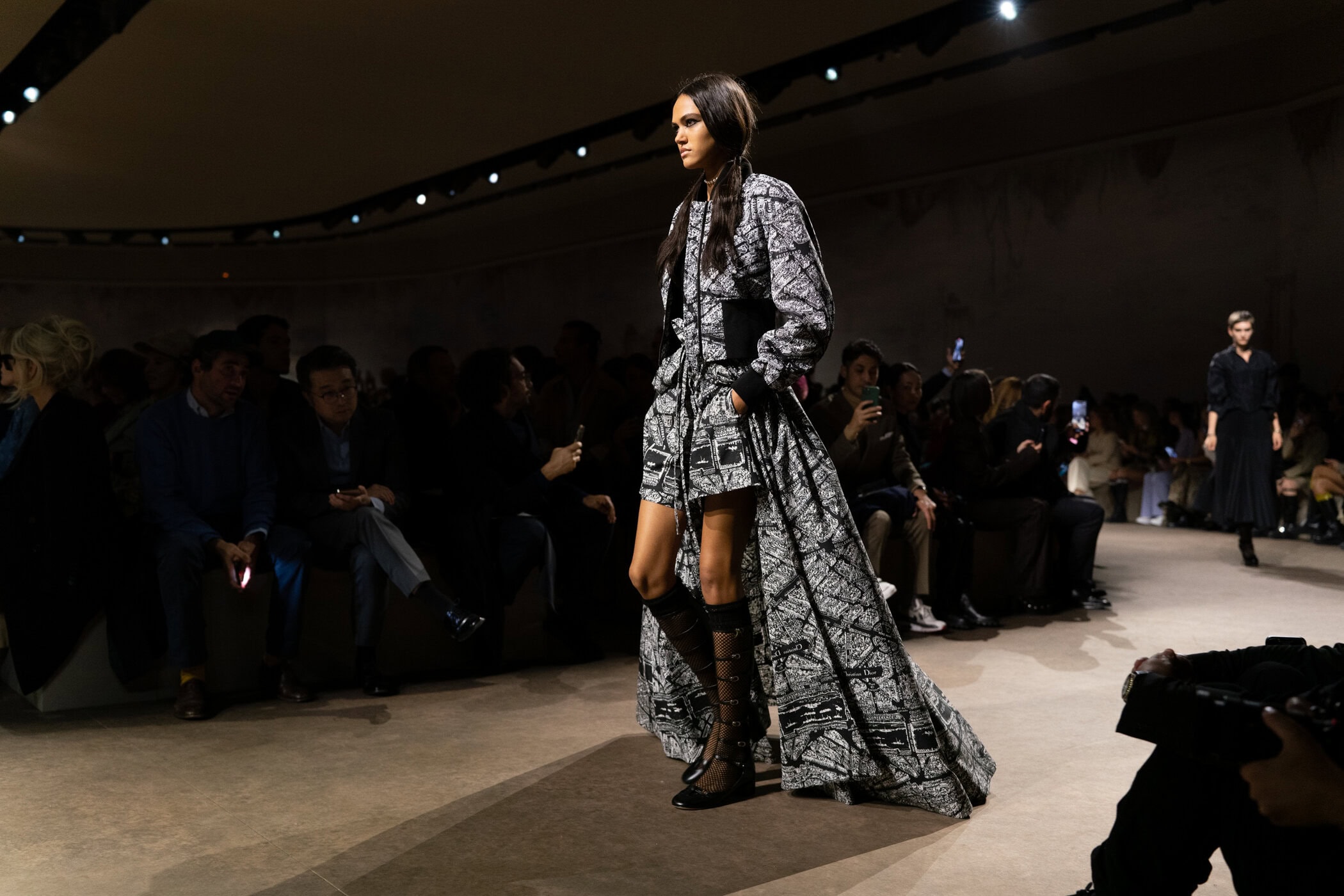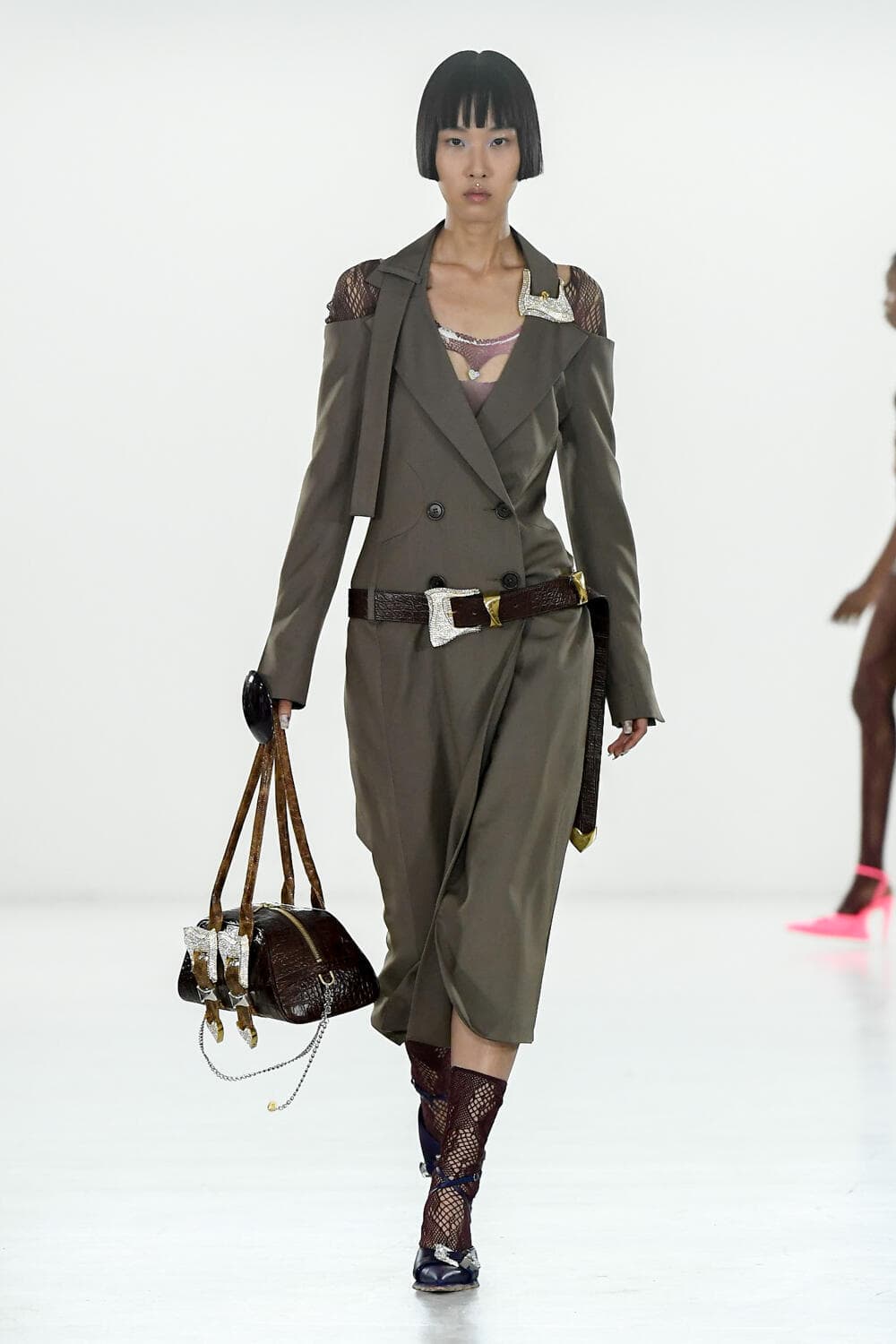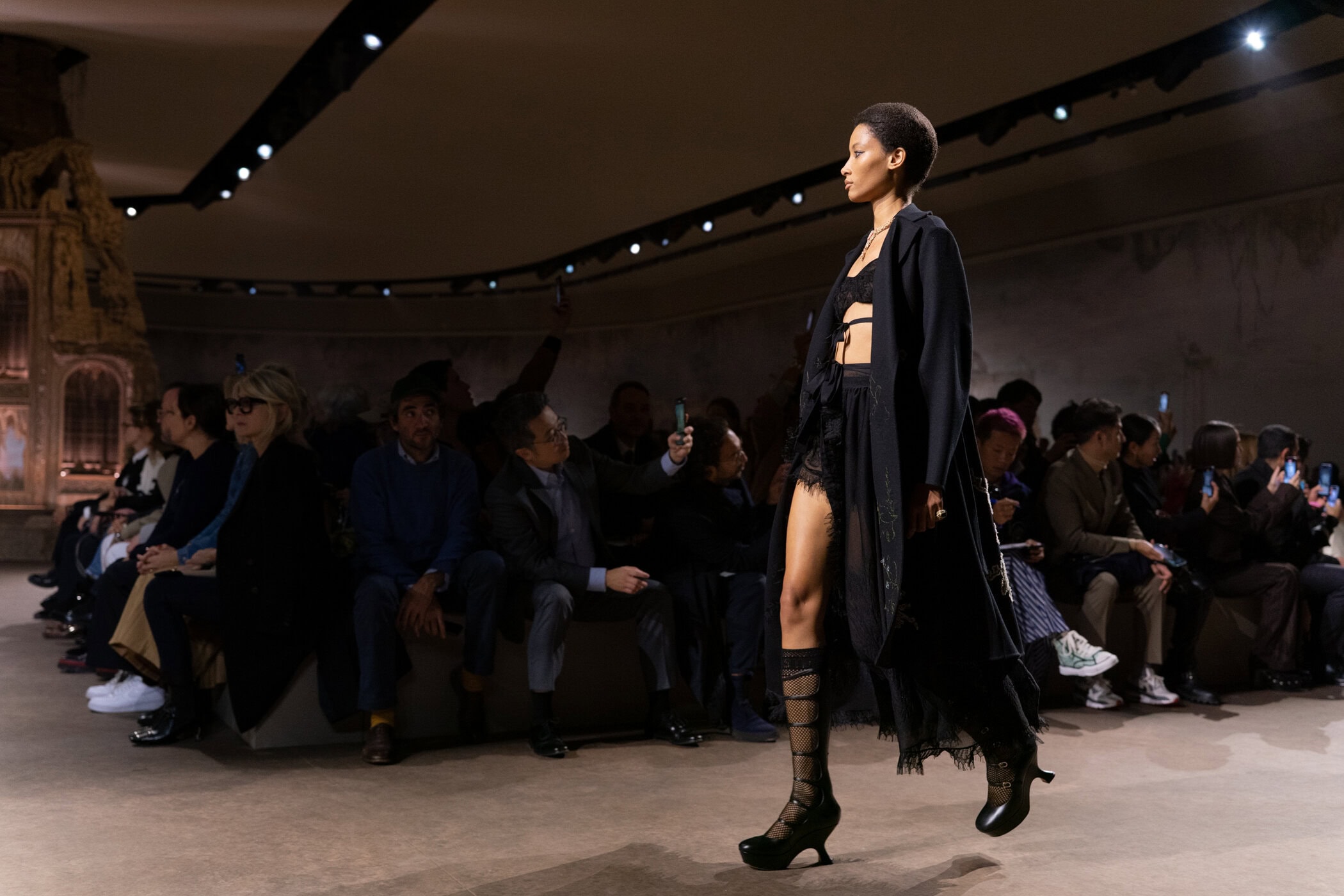 ---