On November 5th, Lemaire opened a corner housed in a pavilion at Dover Street Market Beijing. The iconic Croissant bag is displayed in different sizes, alongside lemaire shoes, belts and jewelry. Ready-to-wear mens- wear and womenswear, crafted from fabrics selected for their quality and designed for everyday wear, are also present. The pavilion, made by artist Lukas Gschwandtner, presents Lemaire ready-to-wear garments and accessories in a modular, traveling object that can be assembled by sliding each part into one another. The artist sought to find a way to transport the walls that house Lemaire's Paris ateliers on Rue de Turenne into the Dover Street Market Beijing space.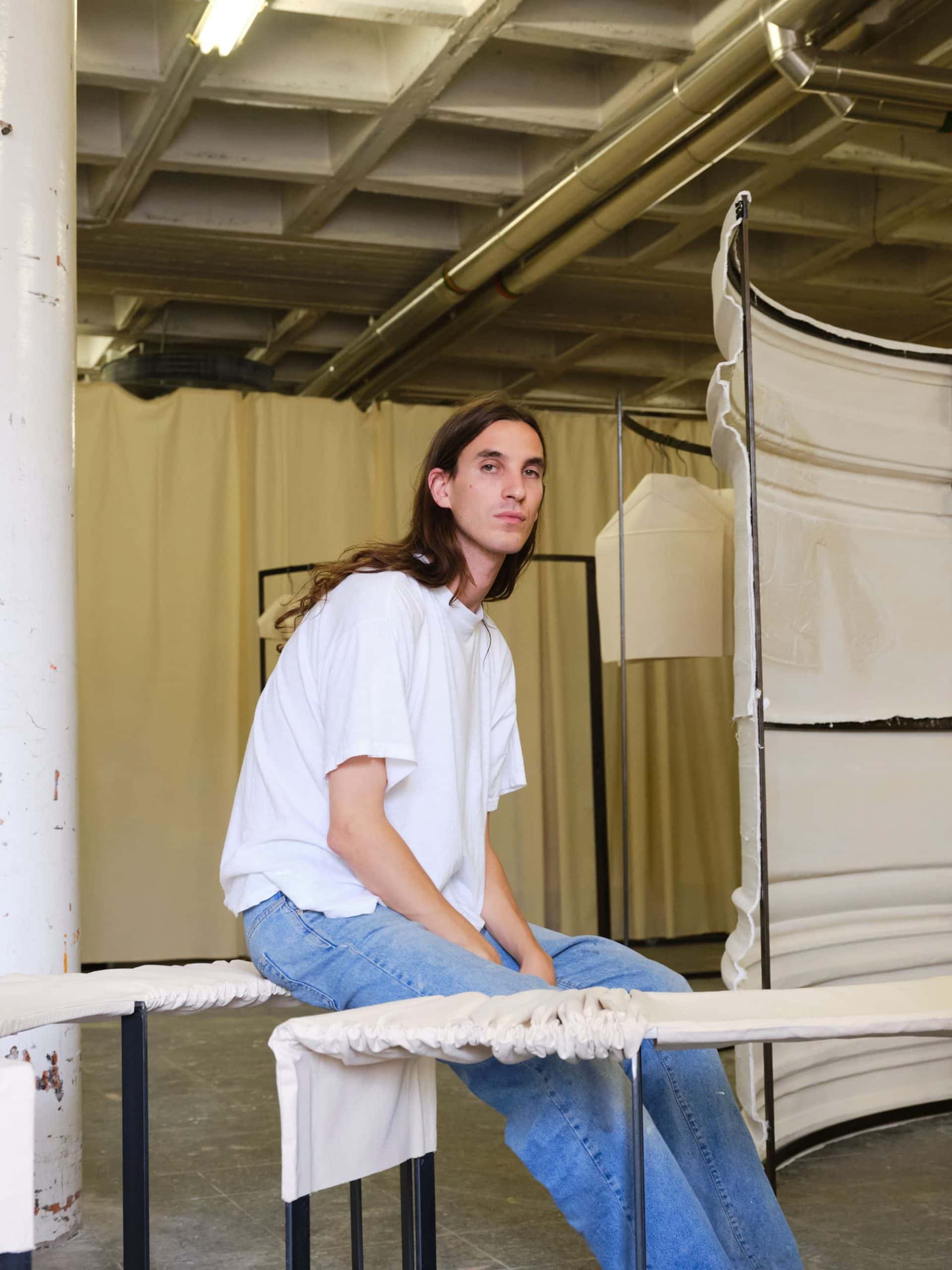 He did so by creating a pavilion that reflects the historical ornaments that adorn the building's street front. This "translation" of the façade captures the "moment" of the building, which is archived in Beijing. The structure is a hand-stained steel frame that serves as the architec- tural base for the plaster and canvas pieces. The plaster claddings installed into the frame are direct translations of the façade in Paris. One of the claddings, which are layered with canvas and plaster, is embedded with lemaire's iconic garment, almost taking the form of an archaeological fossil that can continue to age in Beijing. For Gschwandtner, it was important to hang the garments in a way that related to the rest of the structure, so he bent metal wires into standard dry cleaner hangers and coated them on both sides with canvas. The rectangular shape folds down and acts as a shoulder rest. He also plastered some chairs and stitched some telescoping display structures, so every piece and body have a place.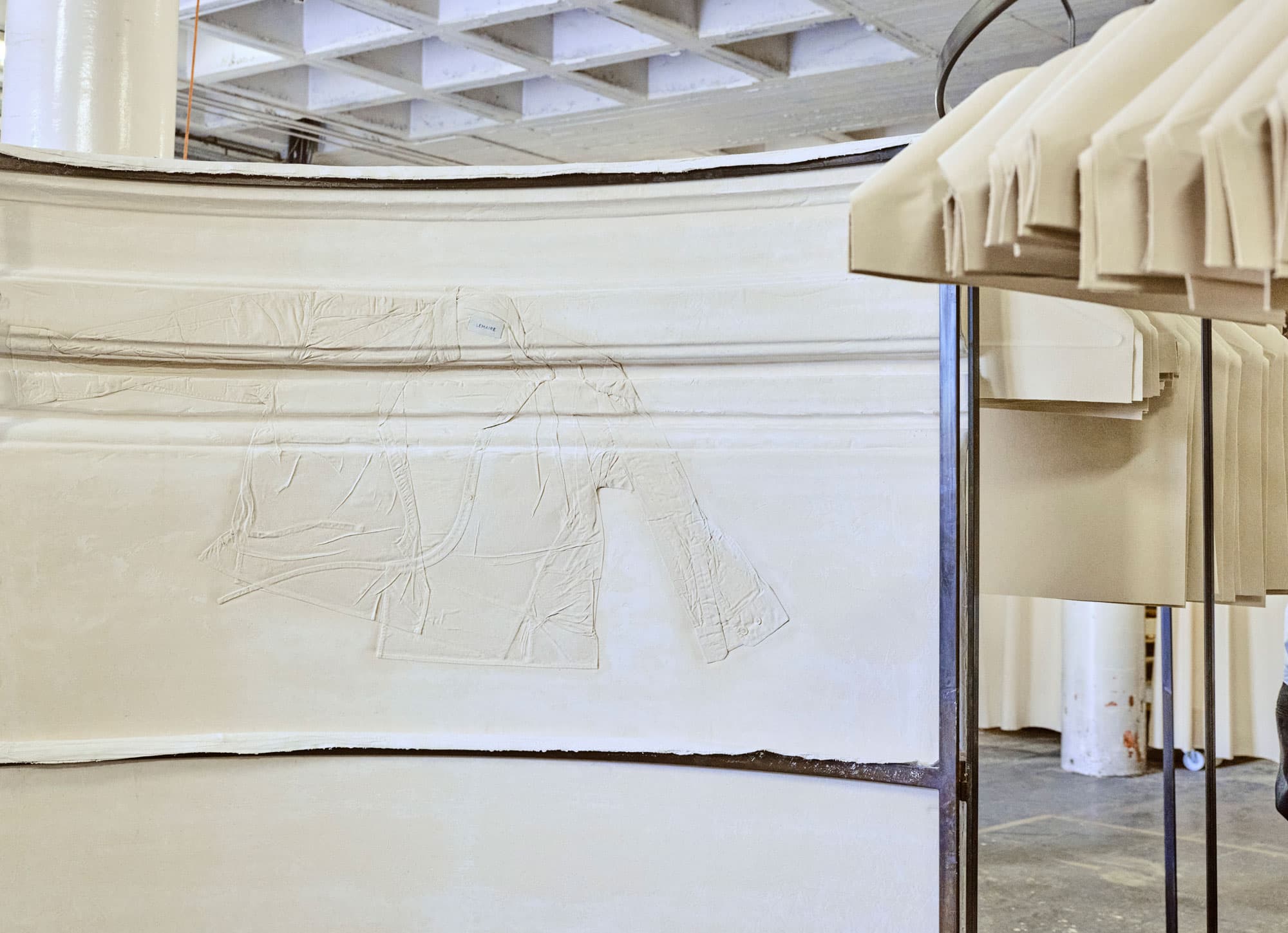 In one piece, we can see a twisted shirt made of canvas that is embedded, lined and pressed within the plaster cladding, resembling a fossil or a person's movement captured in canvas. The work of lukas gschwandtner engages with the scale and measurement of the human body and its interaction with space, furniture and objects in both a historical and a contemporary context. He investigates the body language that a piece of furniture suggests and how this proposal is interrupted and repurposed by its use.
Visitors and passersby will find a one-of-a-kind space dedicated to the lemaire collections.
Helmed by Christophe Lemaire and Sarah-Linh Tran, the Lemaire brand offers a timeless Parisian style that is cosmopolitan, sophisticated and rich in influences. Crafted from fabrics selected for their quality and designed for everyday wear, the wardrobe is eminently modular—the supple silhouettes and soft color palette allow lemaire outfits to be restyled and accented over time.
Each collection is designed and developed in Paris' historic Le Marais district, where Lemaire employs a staff of 80 individuals with common principles and a passion for garments that are carefully crafted, from the initial sketches to delivery at the boutique. Lemaire develops all the collections in-house and has an on-site workshop at its disposal.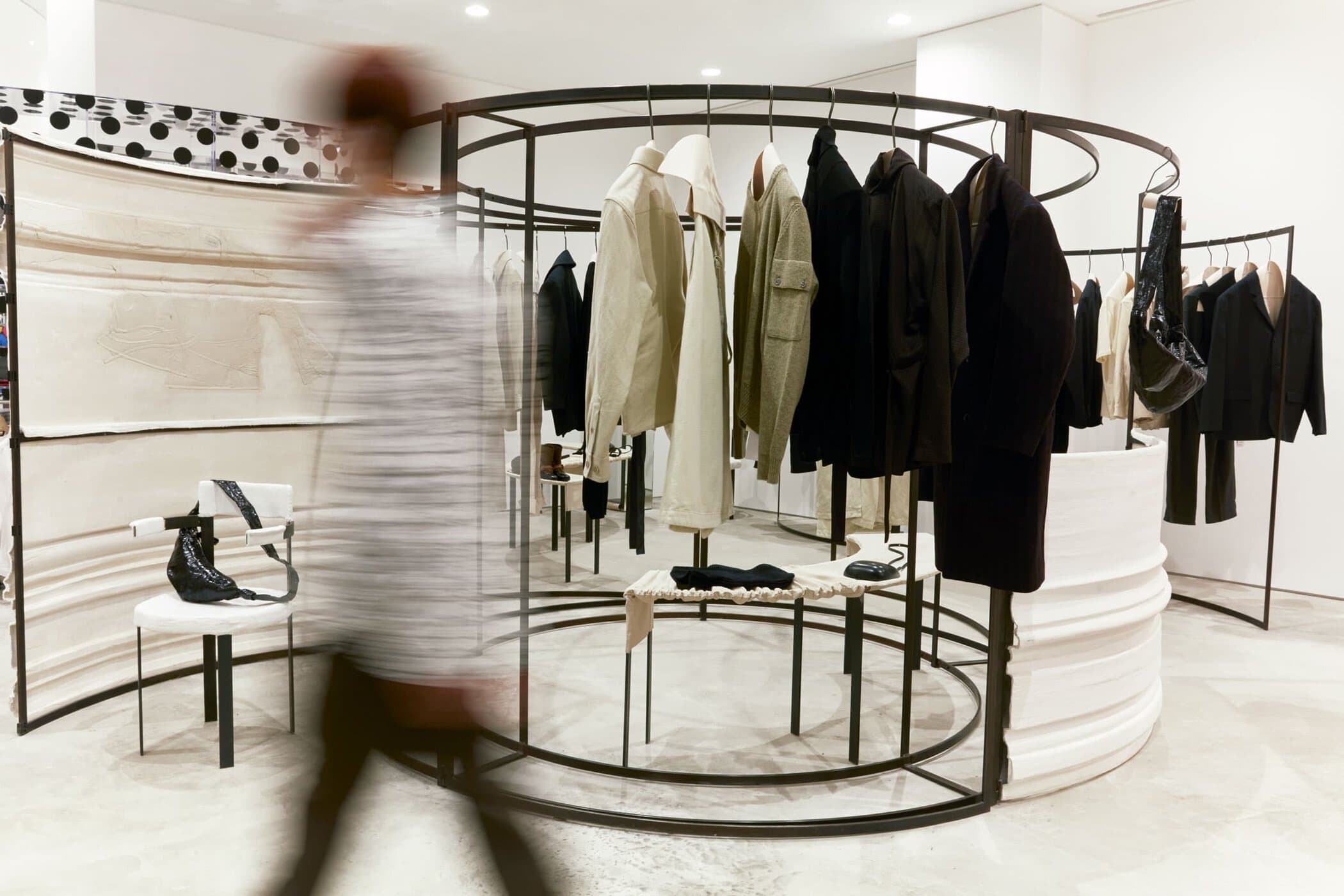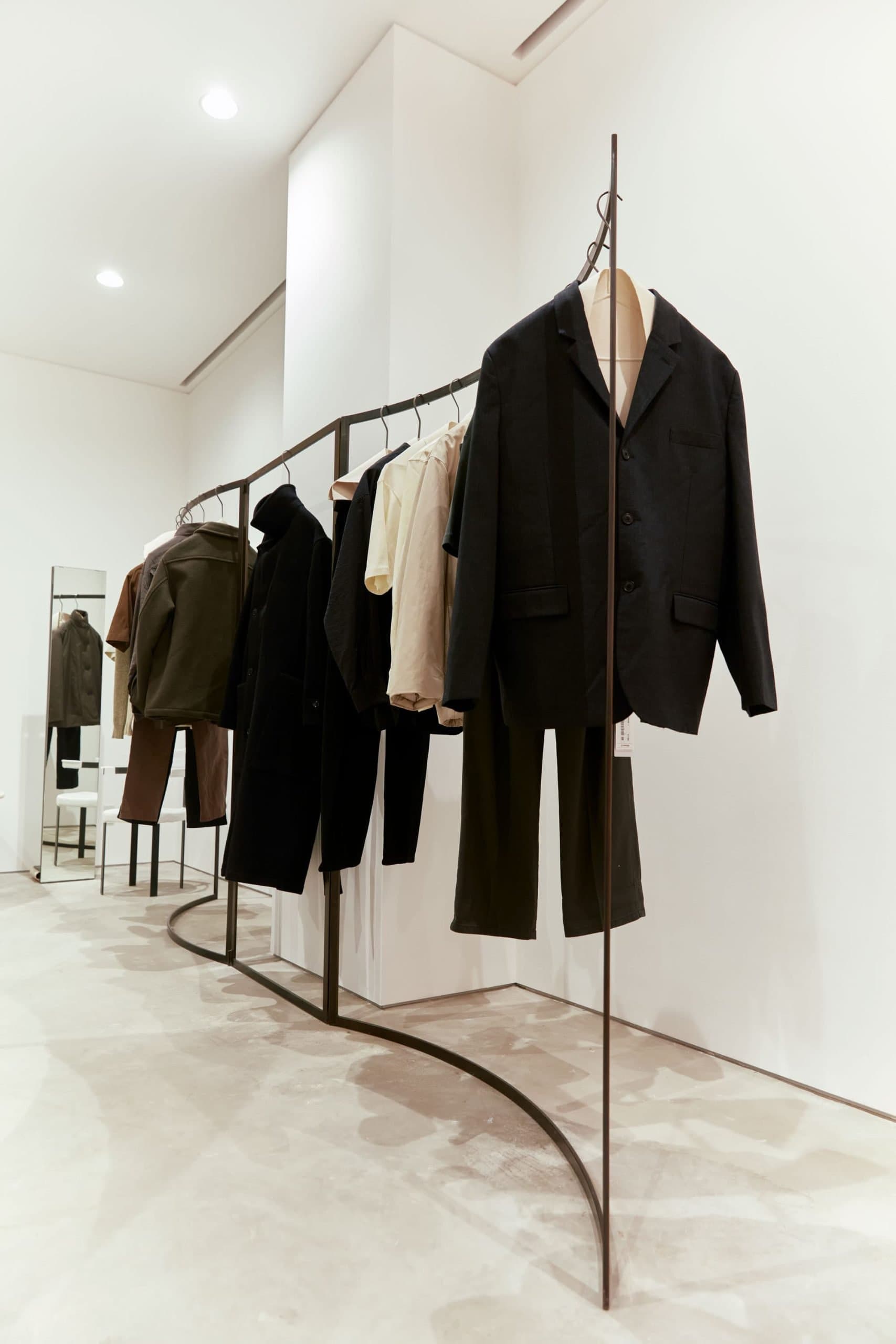 Location | Dover Street Market Beijing
---