Creativity is the Most Profitable Investment Asset; Brands must Recognize and Tap Into the Strength it Holds.
By Lizzy Bowring
Since time immemorial, the belief has been that Creativity enriches people's lives, strengthens society, and makes us human. It is the most natural form of expression, and in Fashion, it can be an incredibly powerful tool.
Creativity is the manifestation of the sense of freedom and beauty within and, when handled correctly, is the most profitable investment asset".
Unfortunately, it is often eliminated within the design process, dismantled through 'analytical' reasoning, particularly when brands discover it challenging to incorporate it into their strategic solutions for today's business challenges.
In the early part of 2020, when the pandemic started to impact business globally, Fashion had been experiencing tough, thought-provoking questions over its lack of direction. Responsibility and transparency, let alone the sustainability crisis, severe underpayment of employees, and the questioning of the importance of Fashion shows, revealed a need for transparency and a re-birth of the entire system. Consequently, the very foundation of Creativity came under severe scrutiny, and the whole premise of a brand's unique storytelling was in danger of being lost.
The question of the need for a unique and compelling product required validation since consumers' stay-at-home attire became more or less items of form and function rather than items of self-expression and inventiveness, putting the necessity of designers under the microscope. These roles are the most creative and intangible ones, requiring abstract thoughts and 'dis-organizational' Creativity. How many ways are there to use a "safety pin." Most people can find 10 or 15 different methods, but a creative person can quickly get to 150 or 200 or even more. (a slight exaggeration, but the point made!)
To understand the passion to innovate is to understand that the desire for individual expression drives creativity".

— Nigel Luck
What the pandemic did for Fashion was accelerate the need for Creativity and push a sense of purpose. With no live theatre to present their story and poignant narratives of the world, creative directors and brands turned to other platforms – film, innovative photography, and inventive look books. Now we are returning to something near normal and the desire for hands-on creativity is even more important – the general consensus more about the ability to participate in the experiential, it is so much more compelling.
The world will always need Creativity, to see exciting ideas, to see Creativity and pure Creativity, especially in these times, I think that is what everybody is wanting – I want to make clothing that has emotion, should feel like it's been touched by the human hand – I want these pieces to feel like they were worked in love"

— Nicolas Ghesquière
Fashion design is an art-based business that requires creative direction, yet many brands still prioritize design via customer feedback and past sales history. If one is to be unique in the industry and drive renewal, newness, and even revolution, it will be even more relevant to keep up with the times, innovate design, and create unique and immersive experiences. That will be THE route to take to impact our future.
Action points
— Promote the Desire to Innovate and Empower the Passion for Inventiveness.
— Encouraging Co-Creation, Co-Design, and Inclusivity will Open Gateways for Artistic Exclusivity.
— Fashion messaging through Social Media has Reframed its Exponential Structure.
Promote the Desire to Innovate and
Empower the Passion for Inventiveness.
What is Fashion? It is a form of self-expression and Art. Artists or artisans paint on canvas; Creative directors craft canvas. The most compelling work is produced when combining the artistic platforms of Fashion and Art. Recognizing this type of creativity is fortuitous and welcome. Marco Bizarri, the CEO of Gucci, recognizes the importance of allowing his Creative Director, Alessandro Michele, to be inventive.
The idea from the very beginning is to have an exclusive product and create a culture of inclusivity. Something is happening, and it is the link between business and Creativity. We must maintain this Creativity and freshness, this desire to innovate. The more I work in this business, the more I think it is less and less numbers-driven and more and more product-driven."

— Marco Bizzarri
Alessandro has been at the helm for over seven years, and his success is about 'creating emotion' with an artistic and cultural vision for Gucci that is unique. This new approach, along with an inherent understanding of consumer engagement, combines Michelle's exceptional knowledge of the historical codes of the house with vintage and modern street styles. The business snowballed during this creative renaissance. Since 2014, Gucci has seen 50% annual sales growth and gained eight million new Instagram followers. The brand's approach is authentic, passionate, and joyful, while the creative interaction of digital and social avenues also helps define Gucci today.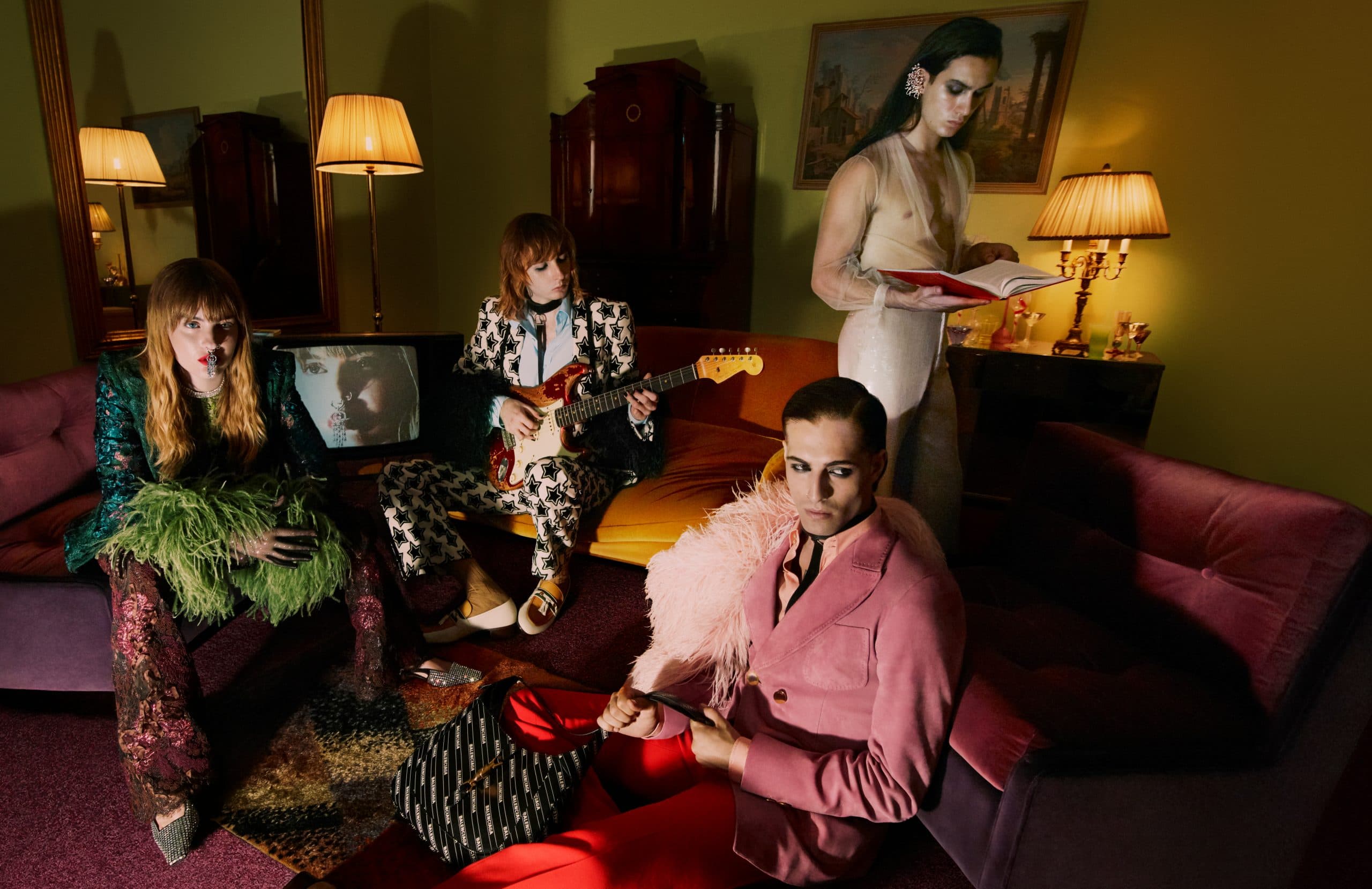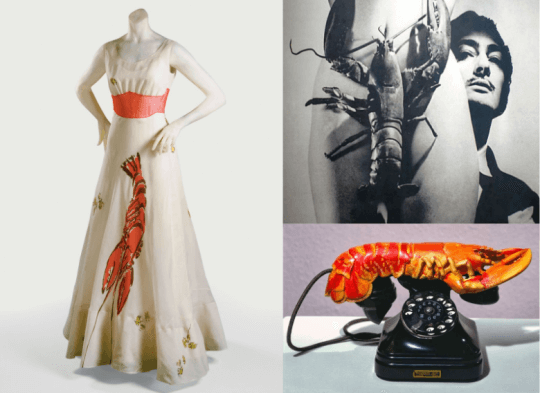 Creativity is born through the deep understanding of Art, the history of Fashion, and life experience at all levels. It is intrinsic to our cultural heritage and a natural component of our DNA. And when Art, cultural heritage and fashion combine, the result is deep and stimulating, inspiring designers and brands to enhance the fashion experience. From Elsa Schiaparelli's Lobster dress inspired by Salvador Dali in 1937, to the Louis Vuitton x Stephen Sprouse Collaboration in 2001, designers have sought artists to derive elements from their Art and introduced new audiences to both artists and brands.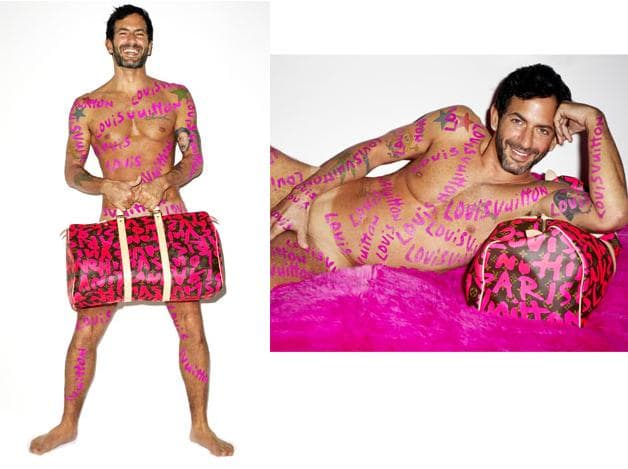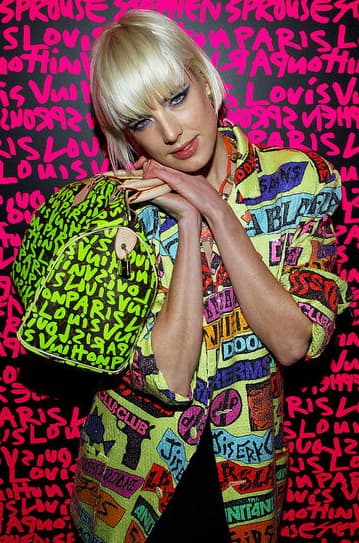 A perfect example of Creativity is Virgil Abloh. Amongst his many contributions, he revolutionized an industry by fusing luxury and streetwear; here was a disruptor with a heart. As a former architect-turned-musician, artist, and designer, he resisted categorical limitations on his Creativity by embracing and upending the old and envisioning it with the innovative. With his cultural and diverse background, at Louis Vuitton, Abloh was not afraid to think out of the box, be unique and individual. He created ideas that would stand the test of time.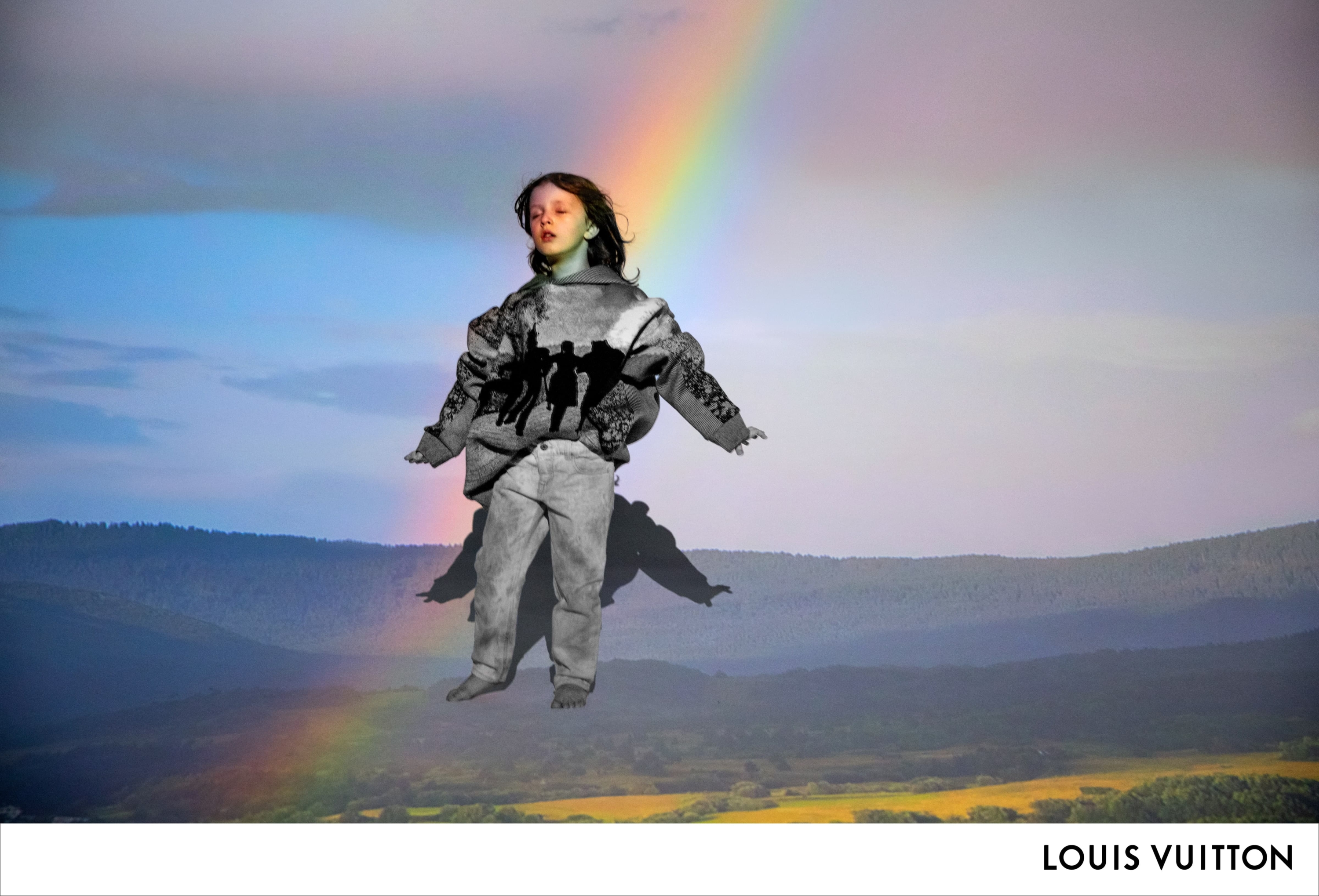 This vision of a cohesive collaboration of business and creativity while boosting the brand's commercial impact allows a company to benefit fiscally. Saint Laurent's Fall/Winter show continued the brand's upward trajectory, honing in on the creative storytelling of Parisian glamour and illustrating the brand's archival DNA aesthetic. And all this is attributed to the unique partnership between CEO Francesca Bellettini and designer Anthony Vaccarello with Saint Laurent, more than doubling sales in 5 years and on track to surpass $3 billion in 2022. Each presentation becomes even more compelling with A/W 2022 winning glowing reviews for its 'cinematic' representation. With the adoption of a seasonless approach, Vaccarello has managed to shift the brand's focus, cleverly reinterpreting the signatures of Yves Saint Laurent with a contemporary appeal.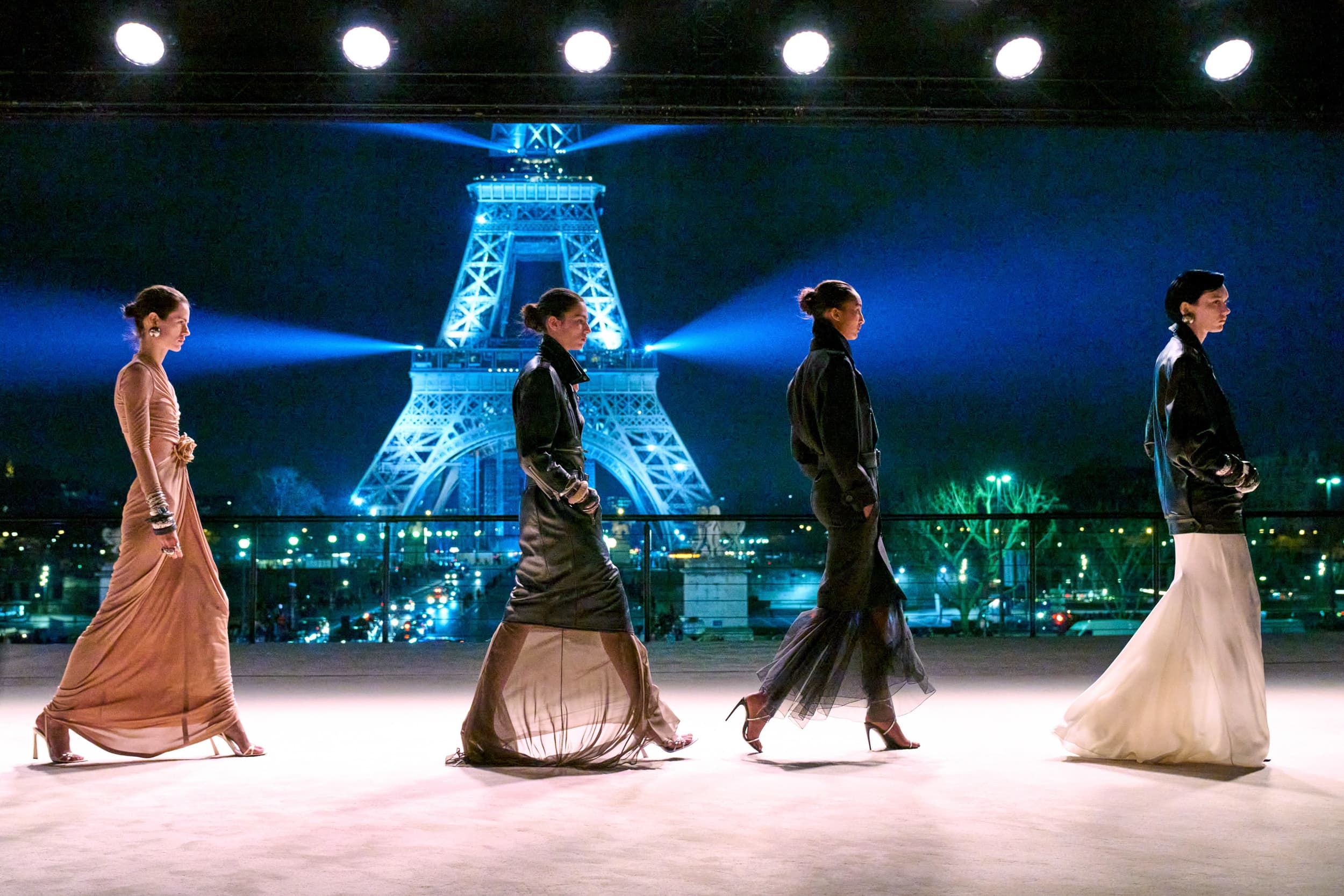 Understanding and promoting the desire to innovate also requires a CEO to recognize and foster emerging talent. The excitement around young designers represents an acknowledgment of their creative strength for the future of a brand. This new guard is encouraged by CEOs who recognize the importance of Creativity. Recently, Maximilian Davis' appointment was an essential step for Ferragamo. CEO Marco Gobbetti believes that Maximillian's clarity of vision and powerful aesthetic will drive the brand into a successful future. While Matthieu Blazy's empowerment at Bottega Veneta demonstrates again how brands are willing to embrace a new creative spirit with a willingness to experiment, it is a source of great motivation. And bottom line, it is also about getting people excited enough to buy into the dream, keeping the appetite wet and the audience fed. The value of a brand for a consumer has traditionally centered around a product's cost, but now it is about its worth, its message, what it stands for, and transparency; these are intrinsic new components that tap into this requirement
Encouraging Co-Creation, Co-Design, and Inclusivity will
Open Gateways for Artistic Exclusivity.
Co-create, and co-design are the buzzwords around Creativity, where companies highlight collaborations with emerging artisans and allow inclusivity that will open gateways for artistic exclusivity. The industry is perfect for showcasing creative partnerships by revisiting its transformative power and stretching one's imagination with an artistic application.
Co-create is when a brand actively works with the communities they are designing for. The premise of Creativity expands when designers collaborate or join in the creation of value by the company and the customer, allowing the consumer to play a contributory role in the co-construction of the service experience.
The opportunities are endless. Brands can implement this process as a creative strategy to bring them closer to the consumer, allowing brands to listen more to what the customer needs.
It also opens up conversations on diversity and inclusivity as necessary for creating more representative designs. This inclusive approach to Design is a much larger picture. As the design industry moves in this direction, we continue to be inspired by individuals practicing this approach. Target promoted such collaborations in its business model, Design for All and in a short video, showcased several inclusive co-create examples.
To do great Design, let's not Design for the people, let's design with the people".

— Todd Waterbury CCO, Target
Co-creation also allows brands to involve their customers in product development, ensuring the production of items customers want to buy. Co-creation can be a powerful tool for apparel brands and retailers to produce actionable insights to complement designers' and buyers' Creativity. Listening to customers will be critical for fashion brands post-pandemic. Making products that consumers want is key to building a more efficient, less wasteful, and sustainable industry.
Now on the other hand, Co-design is also inclusive. The difference is the unique and collective perspectives shared and created between brands, artisans, and designers within the design process. The opportunities created here are also vast and one that escalates every season. Valentino's Haute Couture 2021 Collection reflected Art's essentiality to the creative process. Pierpaolo Piccioli's artist collaborations, curated by Gianluigi Ricuperat, culminated in assembling the work of seventeen painters included in his designs. Here, Art and fashion were truly united in a celebration of Creativity.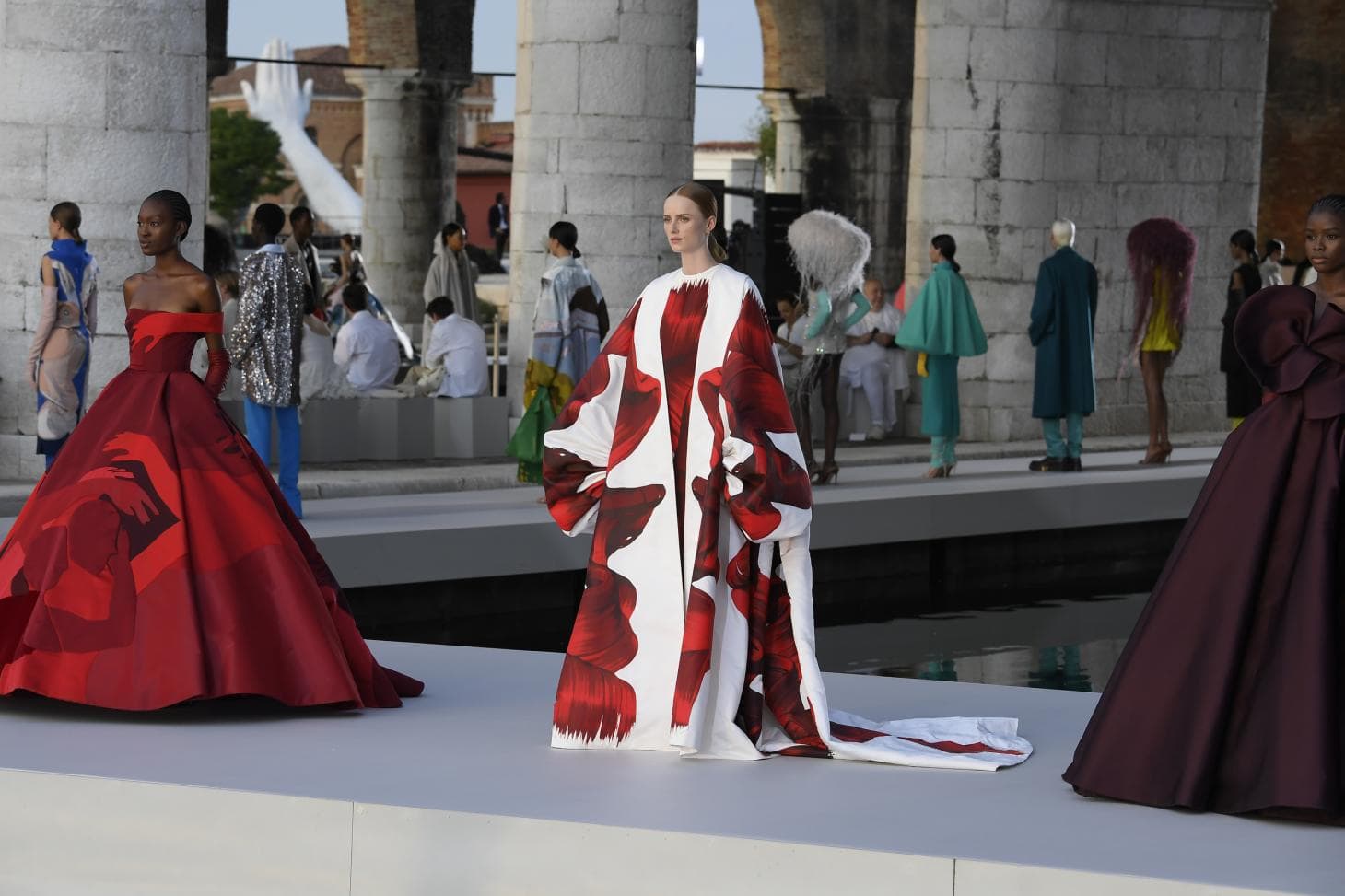 Empowering artisans worldwide for individuality strikes a chord with Maria Grazia Chiuri at Dior. She has established an ongoing collaboration with Chanakya School of Craft in Mumbai: a non-profit institute that preserves the best professions globally, emphasizing innovation, preservation, and women's empowerment. The work, a ninety-five meter-long embroidery imagined by the French artist Eva Jospin, was the decor used for Dior Haute Couture F/W 2021.
Inspiration is seemingly endless, with JW Anderson creating clothes that rely upon collaboration, appropriation, and the blurring of the traditional boundaries of Art and fashion. The works of Dame Magdalene Odundo and the ceramic sculptor and performance artist Shawanda were an immense inspiration and Art of his A/W 2021 collection.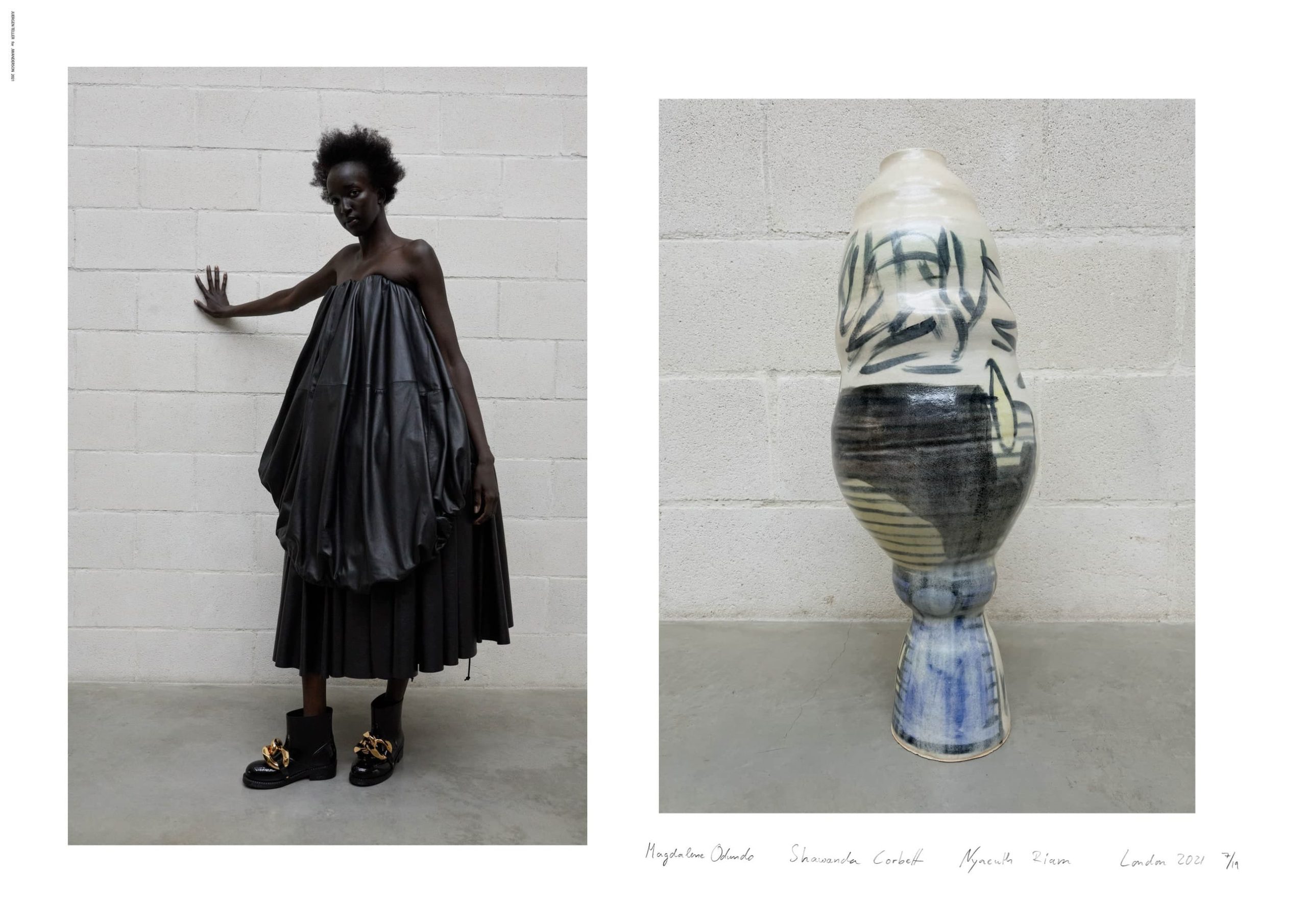 When it comes to diversity, nonconformity, and defiant self-expression, fashion's original "enfant terrible," Jean-Paul Gaultier, has helped to influence an entirely new genre by commissioning young, renowned designers to reinterpret the brand's principles. The mantra is that Creativity is the spirit of everything, with the freedom to express themselves through their work. The first in this series of collaborations was Japanese designer Chitose Abe of Sacai, who incorporated some of her signature design elements into the couture pieces, followed by Y/Project's creative director, Glenn Martens, in January 2022.
Olivier Rousteing will design Jean-Paul Gaultier's haute couture collection, unveiling his work in July.
The messaging in co-design can be imminently powerful. For example, the Balenciaga/Gucci collaboration, actually named The Hacker Project offered pieces that were a mix of identifiers from the Balenciaga and Gucci House codes. The idea was to explore and question the fashion industry's views on authenticity, fakes, and appropriation. And there are so many more collaborations. The point is, Creativity is the dominating factor throughout. These creative and unique immersive experiences will be the industry's route to reinventing partnerships
Fashion Messaging has Reframed its Exponential Structure.
Fashion is a platform for societal messaging and a perfect communication tool for the future of humanity. For brands to build platforms to deliver the right messages, it is essential to discover the most culturally relevant solutions, identify vital, innovative opportunities, and align on the right strategic approach to future decision-making.
At the beginning of the 'pandemic", tangible Creativity became superfluous in the disrupted Spring 2021 calendar. Posed with the question of how to reach consumers was front and foremost, brands turned to what was then the 'virtual' unknown – an array of compelling and inventive platforms. Forays into filming to submit brand seasonal stories became omnipresent and gave re-birth to the fashion industry, including the fast escalation of The Metaverse. Tapping into this new arena was driven by necessity, and as the age-old saying goes – "necessity is the mother of invention." Minorities and the environment are being put in the spotlight as society reorganizes its values. Transparency, diversity, environmental consciousness, and representativeness are all in high demand among today's consumers. In response to these pillars, the fashion industry has begun embracing and rethinking its production processes, and the market has completely transformed. These societal shifts are reflected by brands that approach the future with creative, innovative, and environmentally-friendly practices.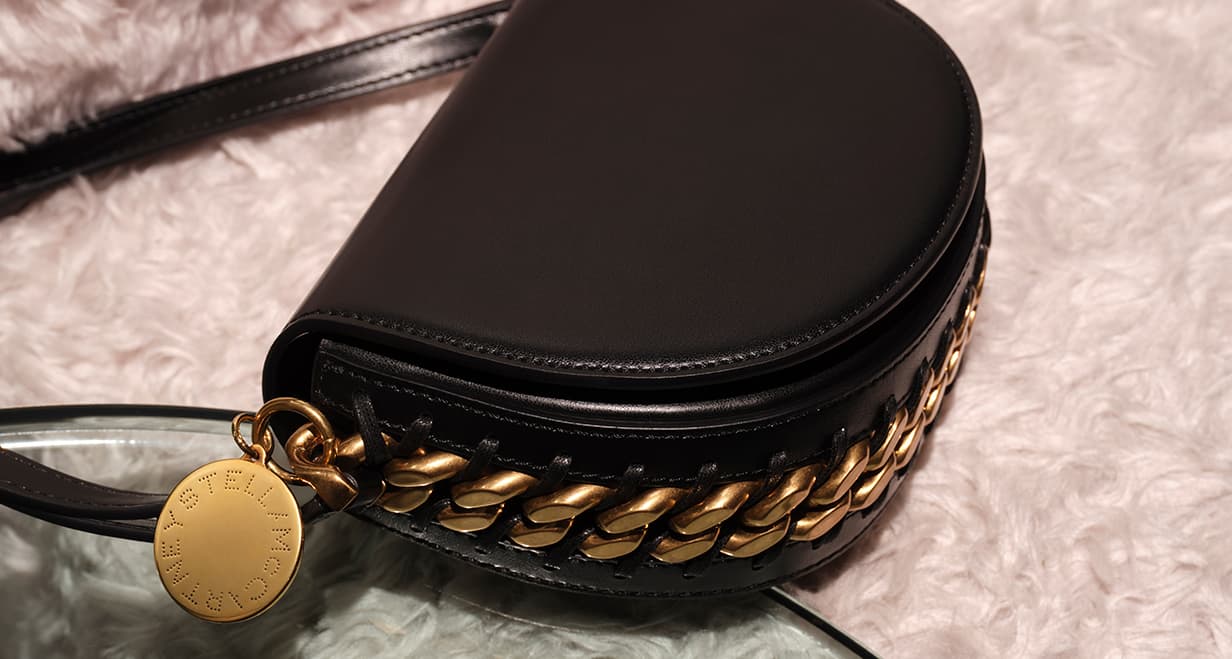 Brands are looking for sustainable alternatives to materials; one most prevalent is leather. Not so easy since getting consumers to accept alternatives – not discounting the fact that it also takes years of research to perfect pieces. For instance, recent collections from designers Stella McCartney, and Sarah Burton at Alexander McQueen, Hermes, and Gucci, made forays into the Mycelium world. Stella McCartney's newest bag, the Frayme, took four years to make it to the market, but it's unique style reflects the brand's signature in design, forming a very significant part of the marketing for the S/S 22 collection. At Alexander McQueen, a deep sensibility emerged from Sarah Burtons' S/S 22 collection, looking deep into the emotional connection of mushrooms; the message profound, as Mycelium, is seen as a metaphor for interconnection and community between people.
Storytelling is fundamental to making a collection of realistic desirable garments come to life,".

— Nigel Luck
Every collection is about the message behind the storytelling. For Fall 2021, Gabriela Hearst for Chloé presented a collection that was borne out of Hearst's altruistic sustainability and philanthropy measures. Marble prints on blouses and dresses were created by artist Peter Miles using seaweed and eggs while organic colors of by-product shearling and eco-leather outerwear had come to life through non-chemical processes.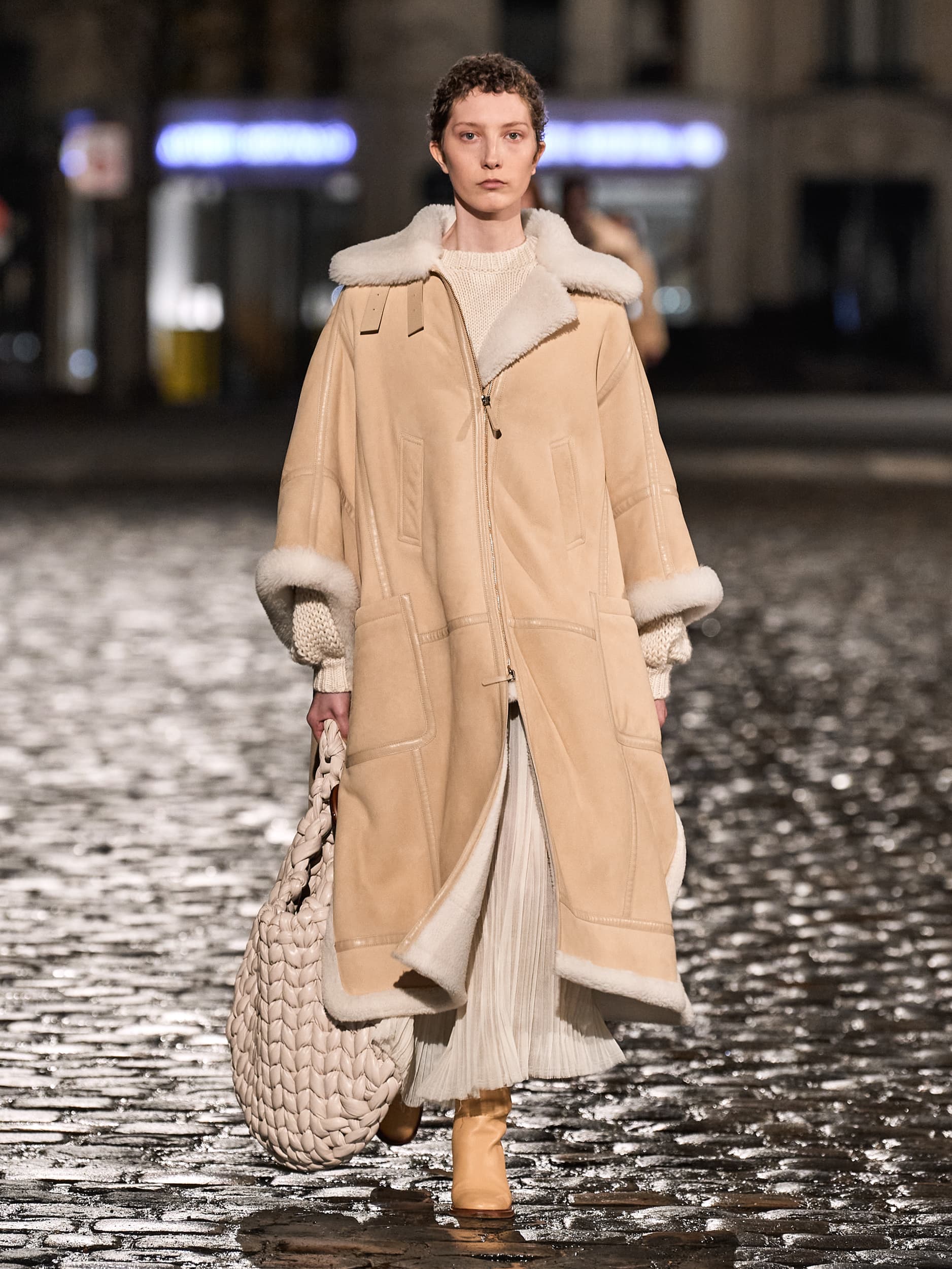 Chloé is the first luxury brand to become a B-Corp. CEO Ricardo Bellini says that Chloé has cut its environmental impact by at least 400%. "We are proud to be the first luxury Maison to join this community of leaders, driving a global movement of people using business as a force for good." B-corporation certificate requires a company to meet stringent sustainability goals for every part of the business, from products to social impact to the supply chain, operations, and beyond.
Key Takeaway
The pandemic has changed many things, and one would hope that everybody learned something because nothing will be the same again. Focus has shifted. Fashion can and is impactful; it can convey hope and joy for what's coming next, and for people to have a good time watching – a moment of Fashion. To change society's behavior positively requires the participation of Fashion, Art, and cinema. Throughout history, Fashion has reflected the state of our world and the significant changes in behavioral patterns and cultural values. Fashion is not merely the creation of designers but is an industry full of references and ideas that echo the context of a new era. Whether it is about Sustainability, Love, War, Inclusivity, Diversity and exploitation, Fashion and its Creatives are utilising their inventiveness to bring about change, and change is the only constant in life.
At the recent exhibition at the V & A, London. Creativity: It's what makes us. Creativity helps us respond to the world around us and value the diverse perspectives within it. It gives us the sustenance to grow strong, vivid, and resilient communities. Creativity makes us human – and we want it to be, like education and freedom, for all.
Acknowledgement | Nigel Luck MA RCA Fashion Design Tutor and Lecturer
---