---
Loden green has burst onto the scene for Fall 2020, manifesting in a range from the traditional earthy green shade to subdued olives to more vibrantly infused viridescent hues. Pure Loden is the common denominator here, and it has cross-pollinated offerings from knitted wool sweater dresses to suede, and overcoats to evening wear. Loden green's name is derived from Loden cloth, a dense woolen with a short pile that was first produced by peasants in Austria during the middle ages. The fabric went through a complex fulling process and was made from the coarse, oily wool of mountain sheep which made it water-resistant; often it was a rich forest green from which the colour got its name, though it was commonly produced in shades of grey, black and red as well.
The trend has appropriated loden green as a base for floral motifs ranging from blues and teals to gold, ochres and creams, and has exploited loden's versatility by pairing it with oranges, pastel pinks, dark denim, bright blues, bold navy, and a range of warm and cool neutral tones. This versatility is what makes the trend so fun, because it's easy to create beautiful color combinations of your own by mixing and matching, which is a great way to breathe new life into old favorites from past collections.
Seen in full force at Brandon Maxwell, R13, Sies Marjan, Son Jung Wan, Dion Lee and Rag & Bone .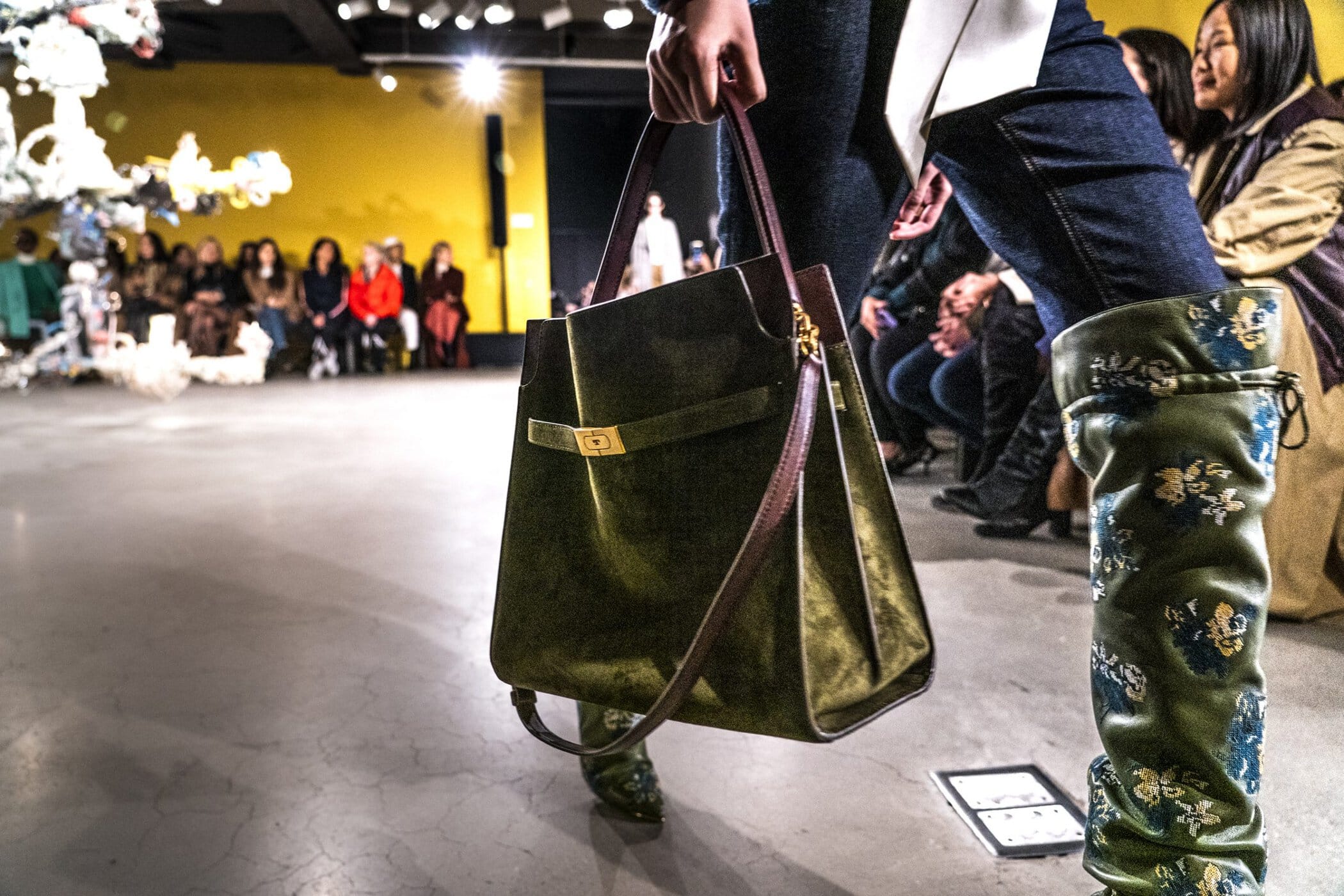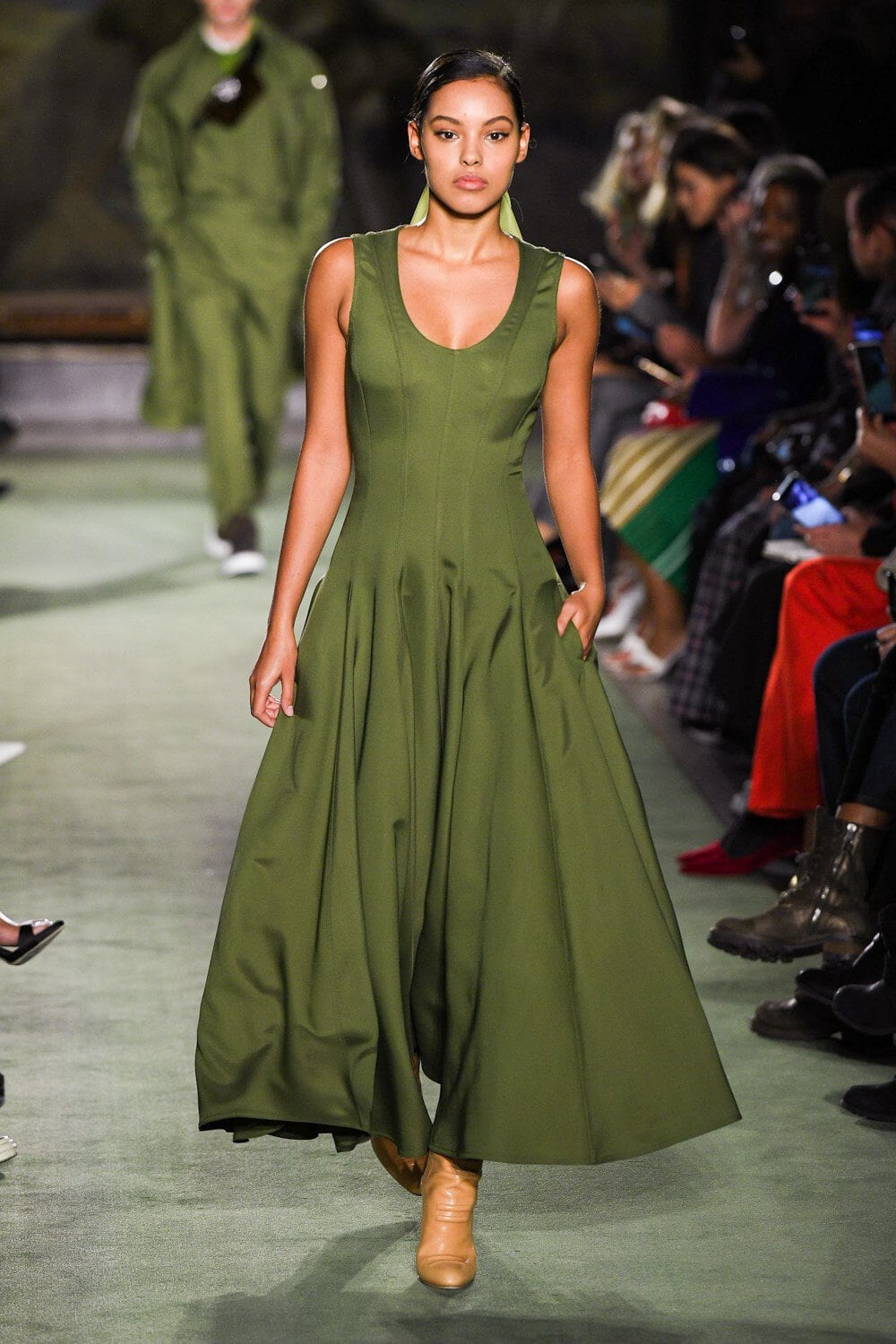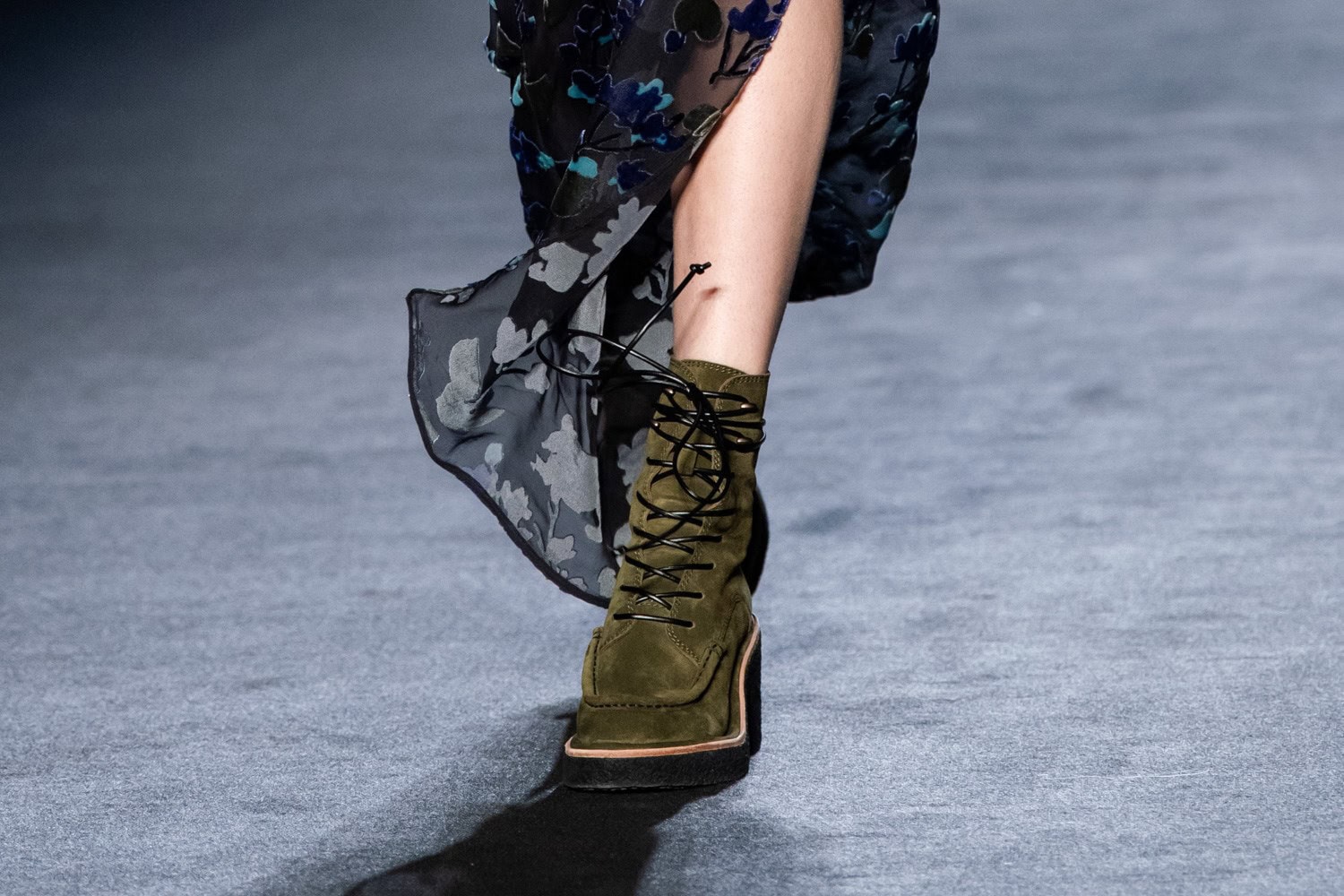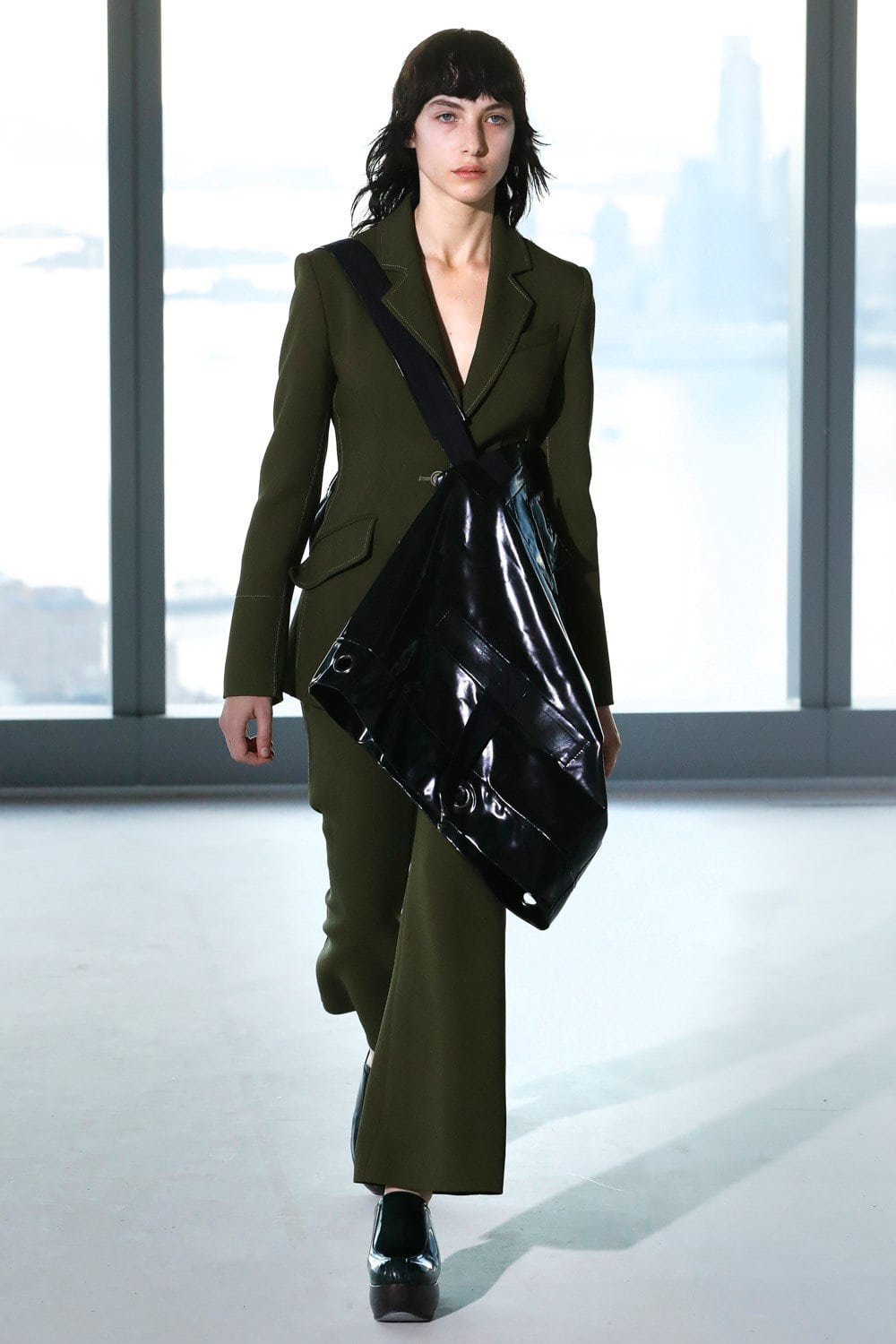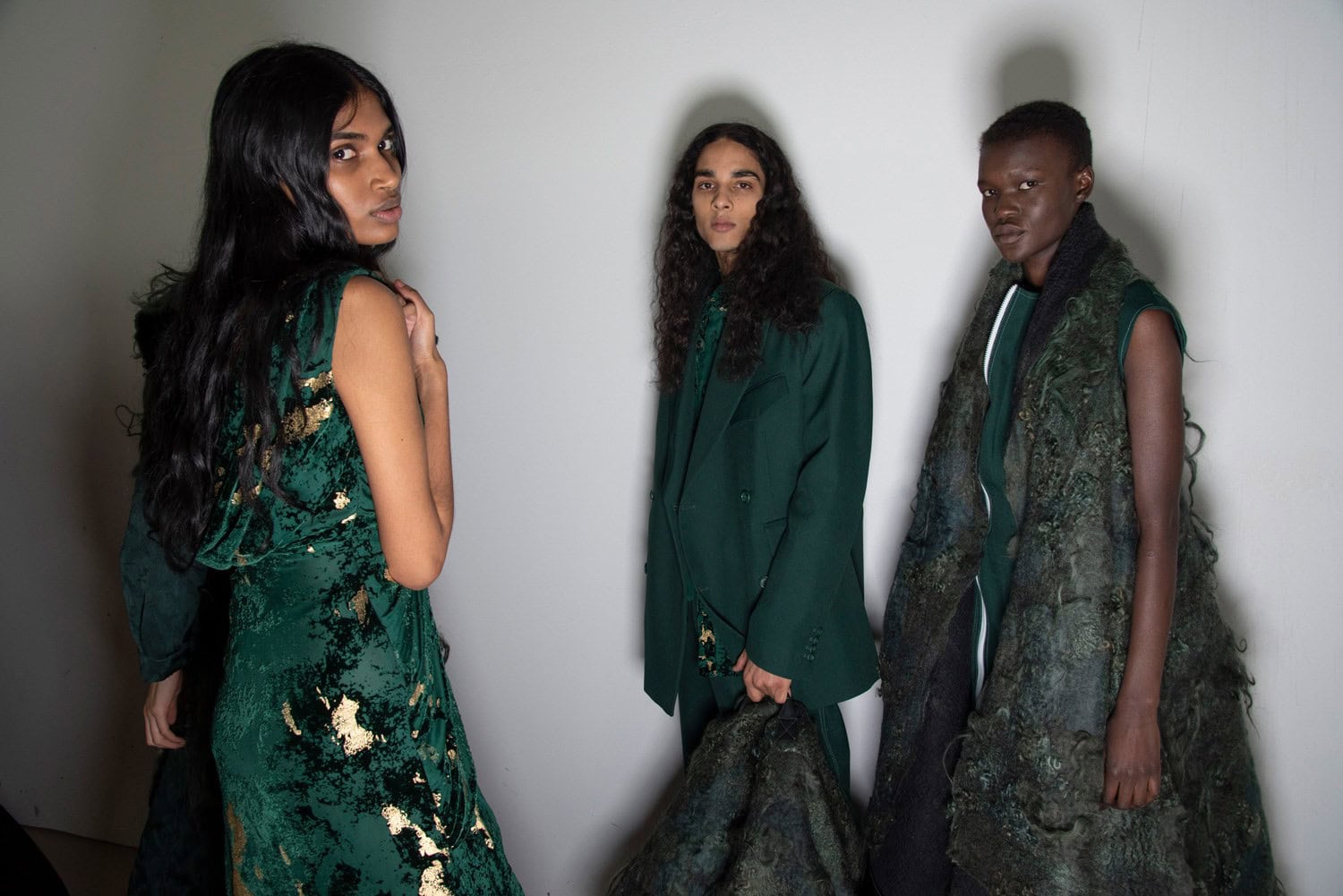 ---