Review of Loewe 'Eye/Loewe/Nature' Spring 2022 Ad Campaign by Photographer Thue Nørgaard with model Stéphane Bak
Loewe celebrates the joy of nature with the new campaign for the Spring 2022 edition of its Eye/Loewe/Nature collection, captured by photographer Tue Nørgaard.
While the principle and design elements of the Eye/Loewe/Nature collection have remained the same across its editions – pragmatic pieces designed to live outside often crafted from sustainable and upcycled materials – it's been interesting to see how the approach to its accompanying campaigns have shifted: from more literal outdoor adventure imagery, to the relatively minimal yet vibrant and energetic studio photography seen here.
While visuals may have changed, the spirit of adventure hasn't changed. French actor Stéphane Bak channels a dynamic spirit as he poses in the colorful, practical silhouettes of the collection. Nórgaard captures him against an electrifying hot pink backdrop (a color that's on-trend for the season), which, while it may not obviously call to mind the great outdoors, abstractly suggests the joie-de-vivre of the looks' natural habitat, whether it's the campground or a music festival.
Bursting with brightness and functional, colorful style, the campaign is a fresh and focused ode to the love of nature and all the places it can take us.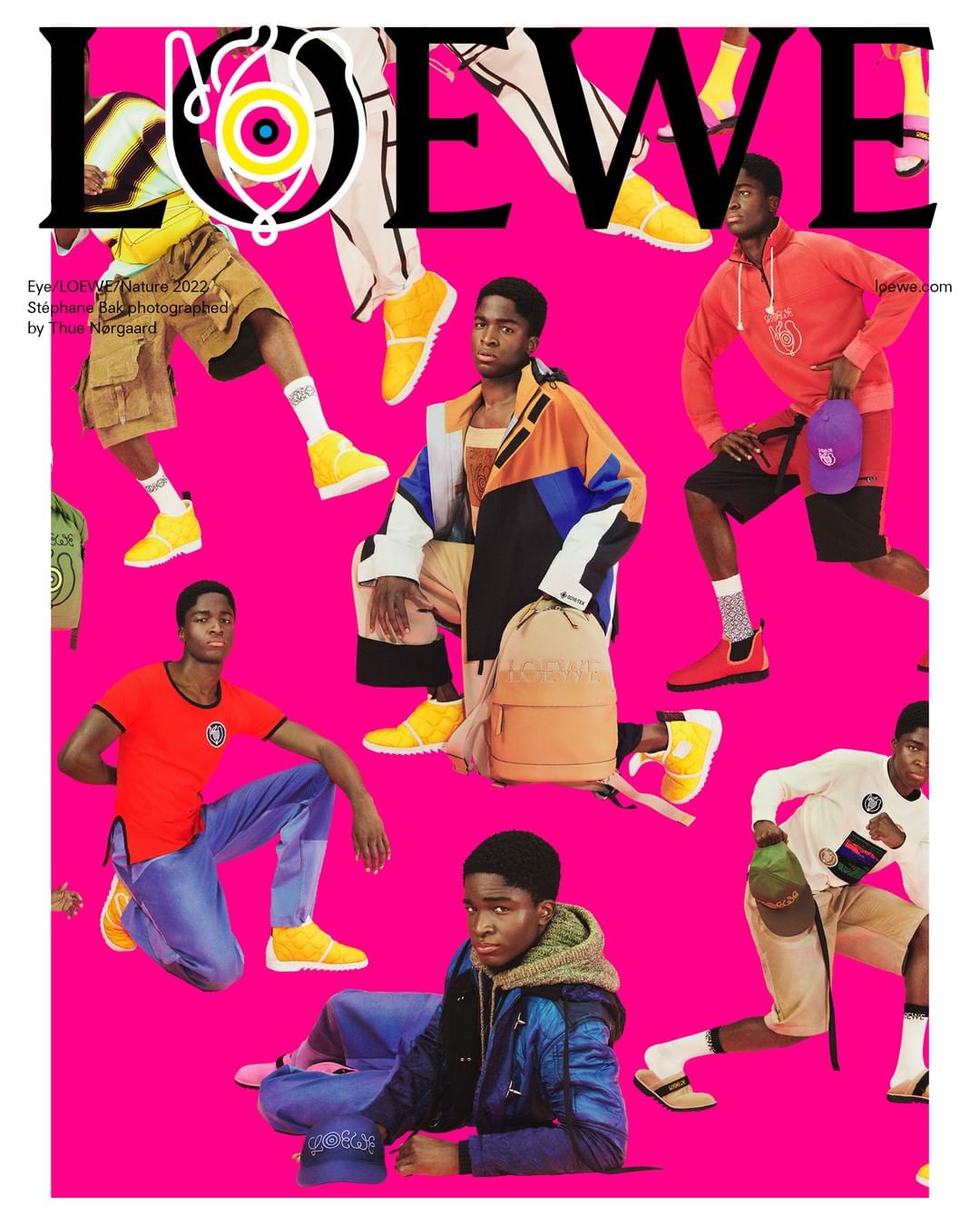 Loewe Creative Director | Jonathan Anderson
Photographer | Thue Nørgaard
Model | Stéphane Bak

---