---
Already looking ahead to next season, Loewe has treated us with a preview of their upcoming campaigns.
To coincide with their Fall 2020 Men's show, the house previewed the first of 'For Real,' a series of short films from their next advertising campaign featuring soccer star Megan Rapinoe, who led the US team to victory during 2019 FIFA Women's World Cup. Recently Loewe released the third film. In each brief video, Rapinoe draws on her experience as someone who has been both hugely successful and has struggled to feel represented and accepted in her work and uses it to find messages of inspiration. A photograph is featured with the films. Against a bright pink backdrop that is almost the exact shade of her hair, Rapinoe shouts, holding her head as in an explosion of madness, or hunger, inciting a gut reaction. In one of the accompanying short films, Rapinoe says 'I get asked that a lot: who are the people that inspire you? It's people who look right in the eyes, I think.'
To coincide with the Fall 2020 Women's show, Loewe previews images from another upcoming campaign: a new installment of the ongoing collaboration between Loewe's creative director Jonathan Anderson, photographer Steven Meisel and creative studio M/M. In a spare set made of converging gray walls with a transparent piano at the center —a situation that recalls fringe and radical theater, with the fourth wall brought down— three models interact: jumping, lifting arms, laying down, converging. With long hair and long, shimmering dresses in bold patterns grounded by sturdy shoes, the women are performers caught mid-action, looking straight into the camera.
While it remains unclear what the final campaigns will look like and how the films and photographs will fit together into a cohesive whole, they are certainly off to a promising start. Across both sets of images, the fourth wall is constantly dismantled. The viewer is called in, looked right in the eyes and asked to react. Megan Rapinoe's personal message of self-expression feels especially relevant here, and Loewe does well to give her such a conspicuous platform. Our reaction to this campaign is sure to be a good one.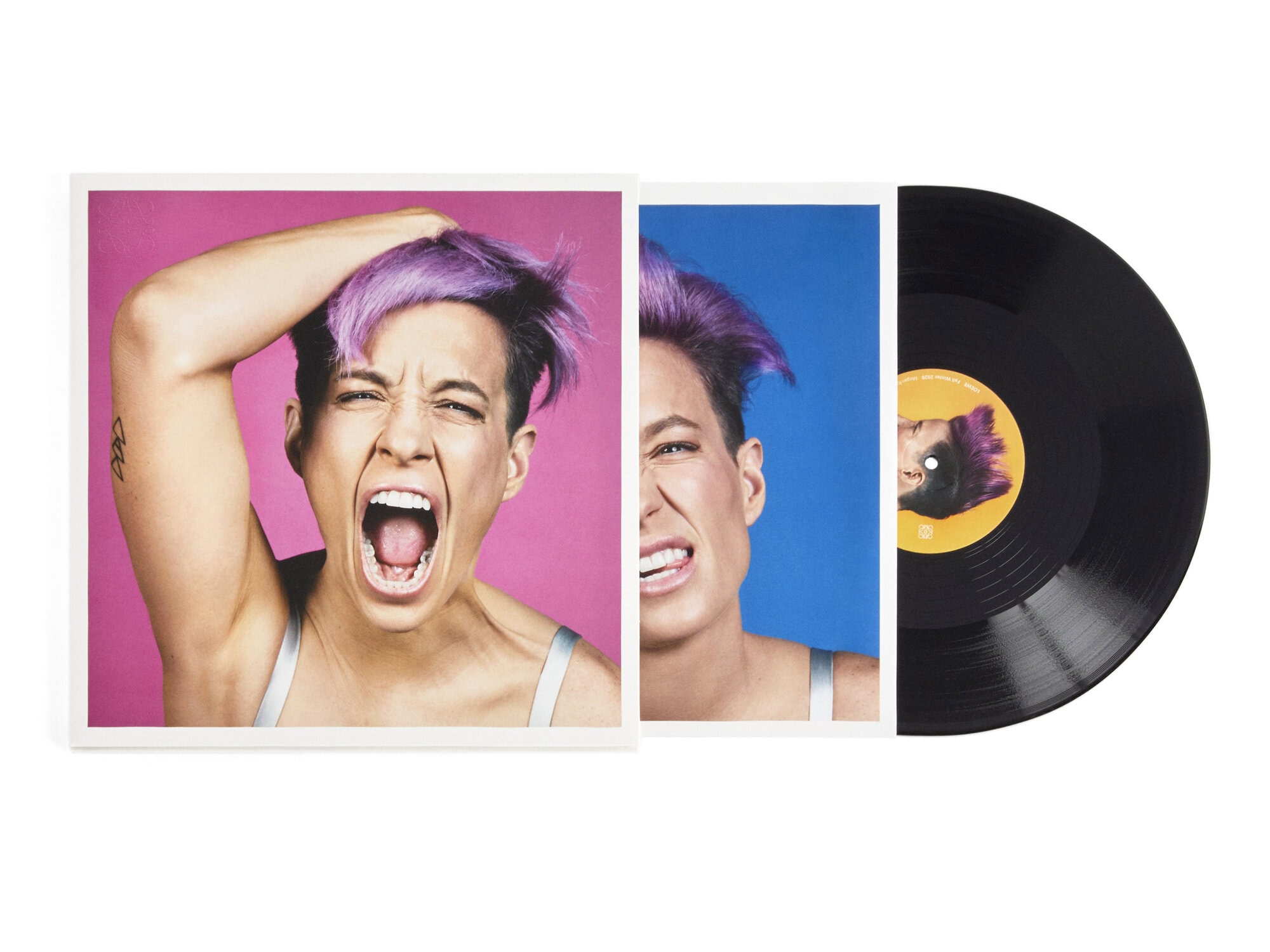 Brand Creative Director | Jonathan Anderson
Agency | M/M (Paris)
Creative Director | Benn Northover
Photographer | Steven Meisel
Talent | Megan Rapinoe
Stylist | Benjamin Bruno
Hair | Guido Palau
Makeup | Pat McGrath
Casting Director | Ashley Brokaw
Set Design | Mary Howard
Music | Jack Northover, Black Jackal Music
---