Review of Loewe Pre-Fall 2023 Ad Campaign by Loewe Creative Director Jonathan Anderson with Photographer Juergen Teller with talent Aubrey Plaza, Myha'la Herrold, Ruth Negga, Sonoya Mizuno, Xiao Wen Ju
Loewe explores the fractured borders between art and the everyday with its mysterious new Pre-Fall 2023 campaign by photographer Juergen Teller and creative director Dovile Drizyte.
The campaign stars an eclectic and impressive roster of international creative talent: actors Aubrey Plaza, Myha'la Herrold, Ruth Negga, and Sonoya Mizuno, visual artists Nairy Baghramian and Koo Jeong A, and model Xiao Wen Ju.
Leaning into the ideas of artistry and performance suggested by his cast, Teller's portraits are moments of layering or fracturing between representation and reality. He shoots his models outdoors in what seems to be an urban park, ivy and trees meeting with gray sky. But he haphazardly places different backdrops behind his models that feature sized-up photographs of objects taken from the natural world: fruit, flowers, a slug, an ostrich, a forest. Simply and suddenly plopped into the "real-world" setting, the contrast between these artworks and world is sharpened.
These layers of course take on more depth as they are united through the spontaneity of Teller's lens into a single image, a single work that is fractured and multiform, yet whole. Coupled especially with the creative disciplines of the cast, the campaign imagery thus seems to question and subvert our understanding of the supposed distinctions between reality and representation, between what is being shown to us and what we think we see for ourselves.
It's a very Loewe campaign: the most revered elements of art, craft, and culture are forced into a surreal collision with the gritty confusion of everyday experience. Artful and enigmatic, the campaign again confirms Loewe's distinct position at this paradoxical intersection.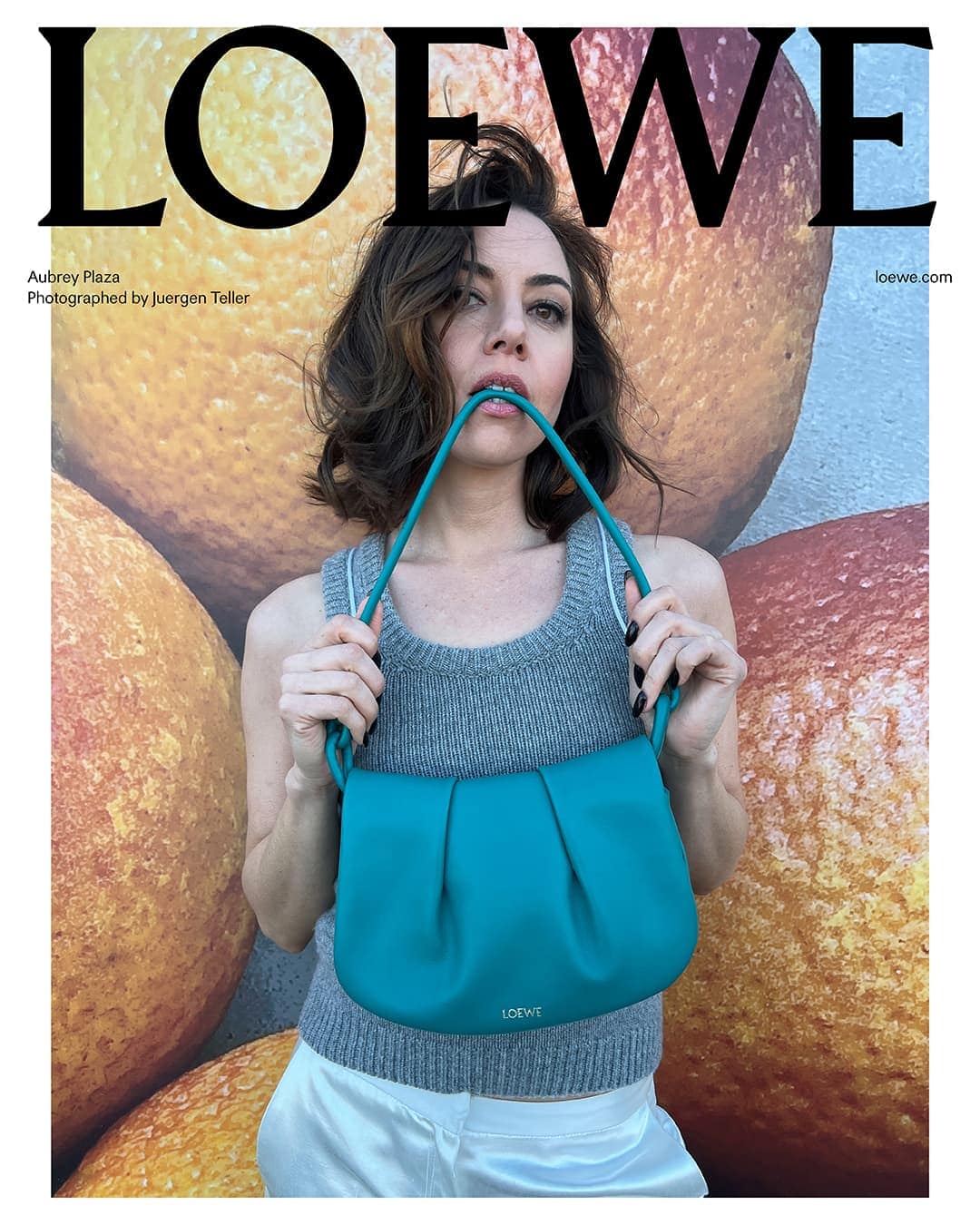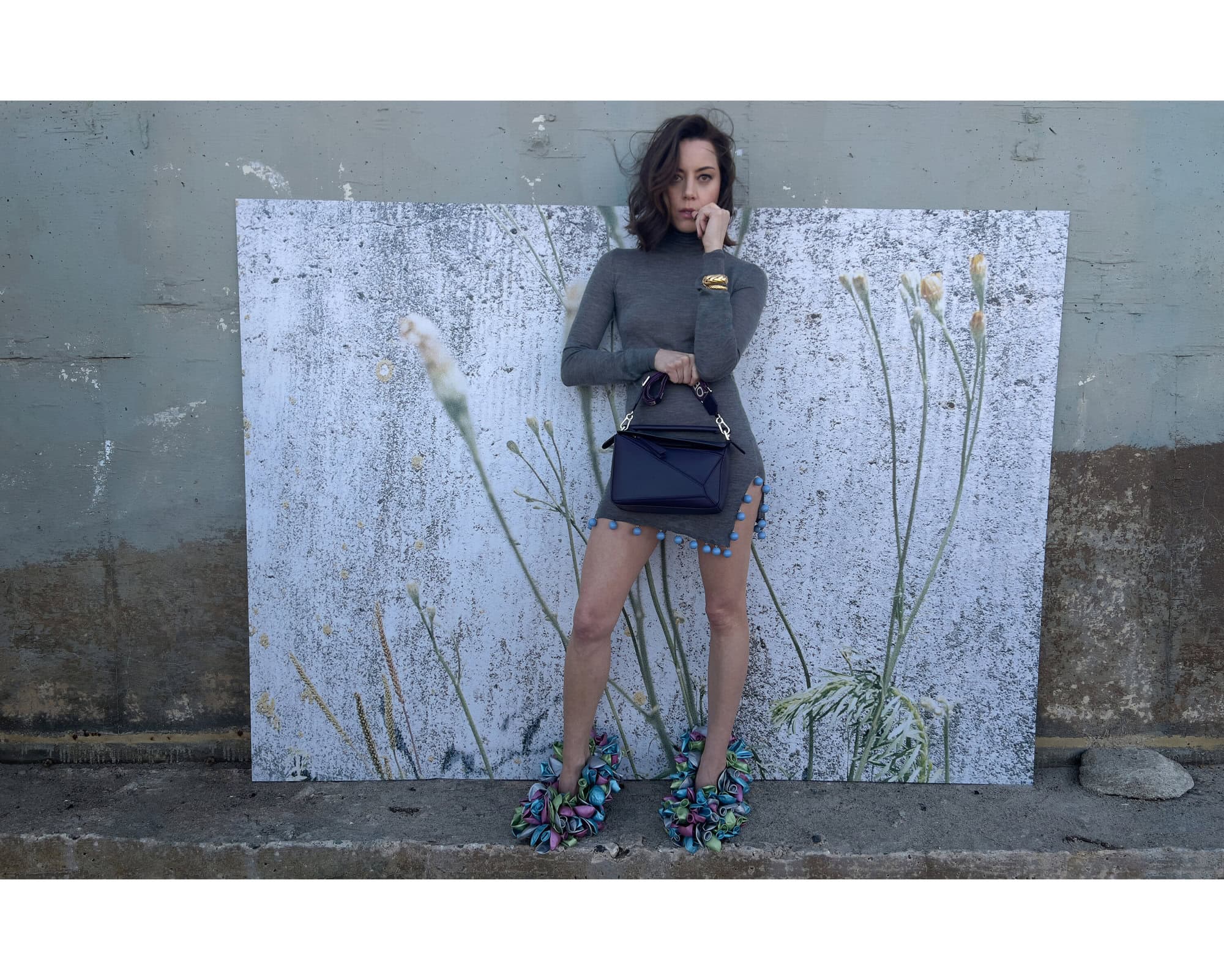 Loewe Creative Director | Jonathan Anderson
Creative Director | Dovile Drizyte
Photographer | Juergen Teller
Models | Aubrey Plaza, Myha'la Herrold, Ruth Negga, Sonoya Mizuno, Xiao Wen Ju
Stylist | Benjamin Bruno

---