Review of Loro Piana Fall 2022 Ad Campaign by Creative Director Fabio d'Angelantonio with Photographer Mario Sorrenti with models Mona Tougaard, Edie Campbell, and Leon Dame
Loro Piana releases their Autumn and Winter 22/23 campaign by working with photographer Mario Sorrenti to capture models Mona Tougaard, Edie Campbell and Leon Dame in the ethereal Bretagne, France. In a collection of transitions there lives the reminder that reactions have their equal and opposite reaction, that all things come in pairs. Bretagne is a place where different worlds meet.
The northernmost region of the country, the hilly peninsula extends towards the Atlantic, a rugged and rocky coastlines where sunny skies turn to grey mist as seamlessly as the fluid ocean laps onto jagged boulders. Wool, cashmere, alpaca, and shearling, fabrics of life and nature, give a grace and force that sprung forth from the terrain.
Wind-chapped pale skin is wrapped in pale furs, as locks whip around in the wind along with scarves and shawls. A cradled head peaks through the opening of a jacket, a symbol of birth and creation and an orange bucket hat finds a brother in a patch of vibrant moss.
The campaign asks us to comfortably and respectfully commune with the spirit of the natural world. Subjected to its weather and whims, we find our own power and creativity in garments so as to make peace, create relief, and mimic the beauty of the nature around us.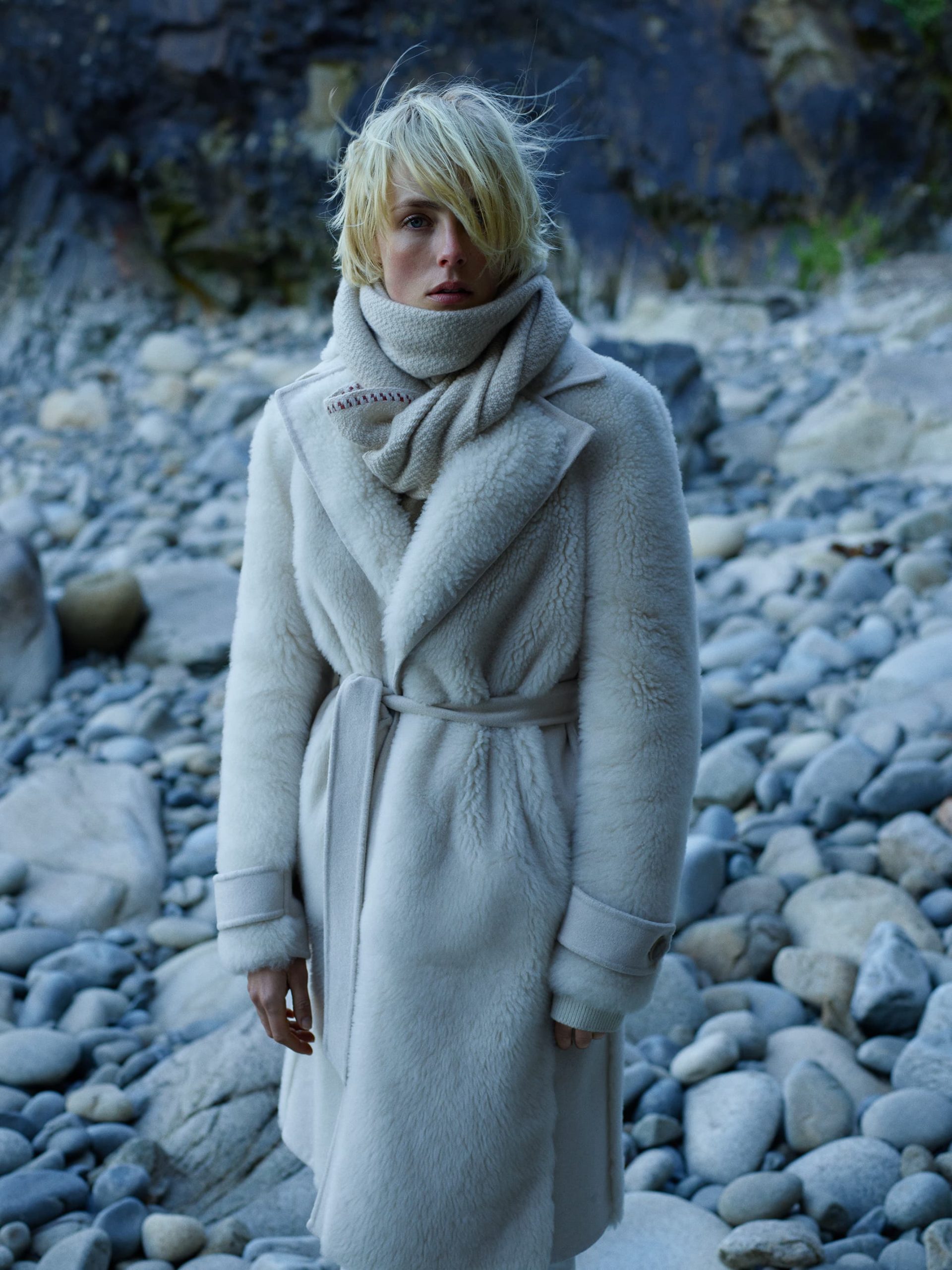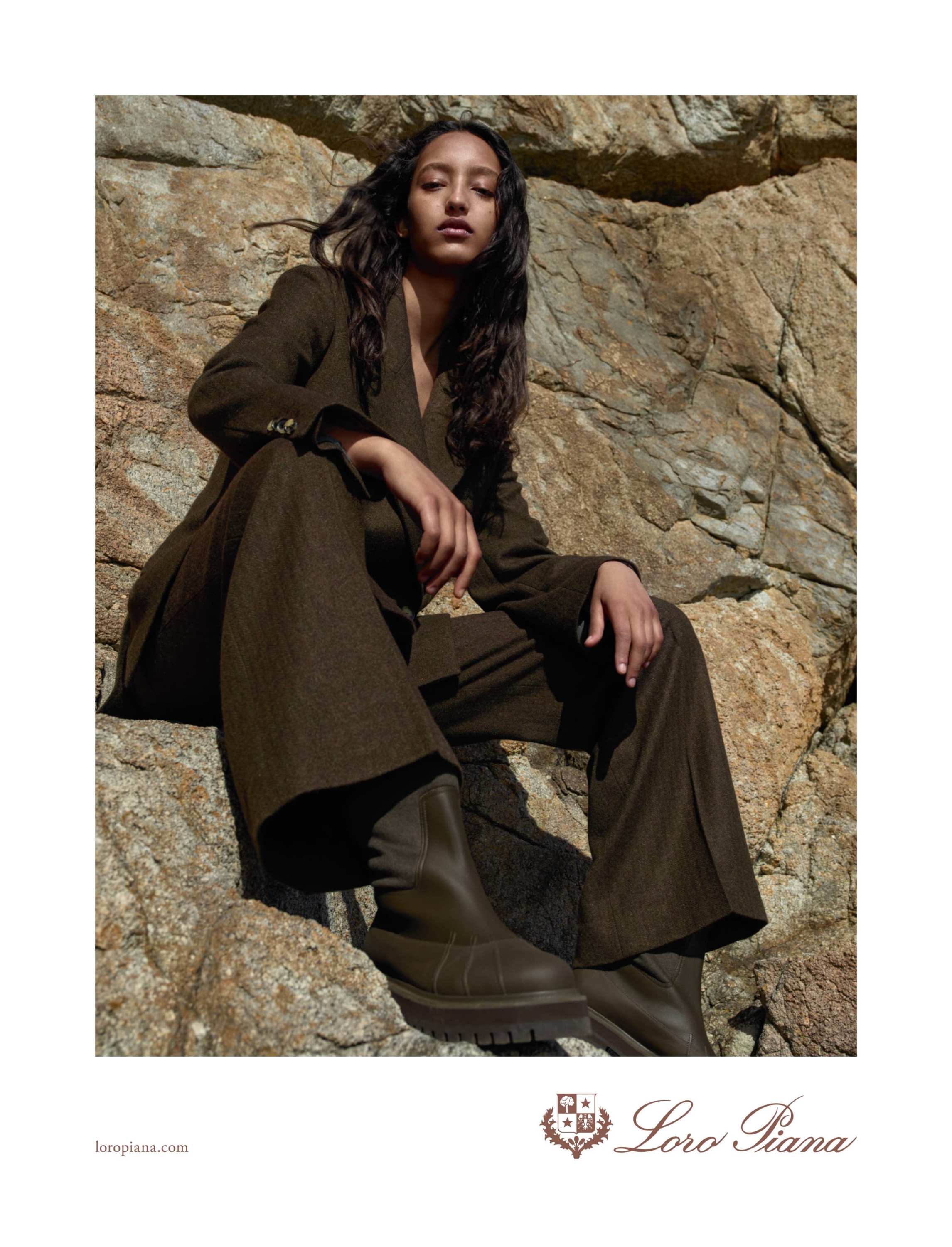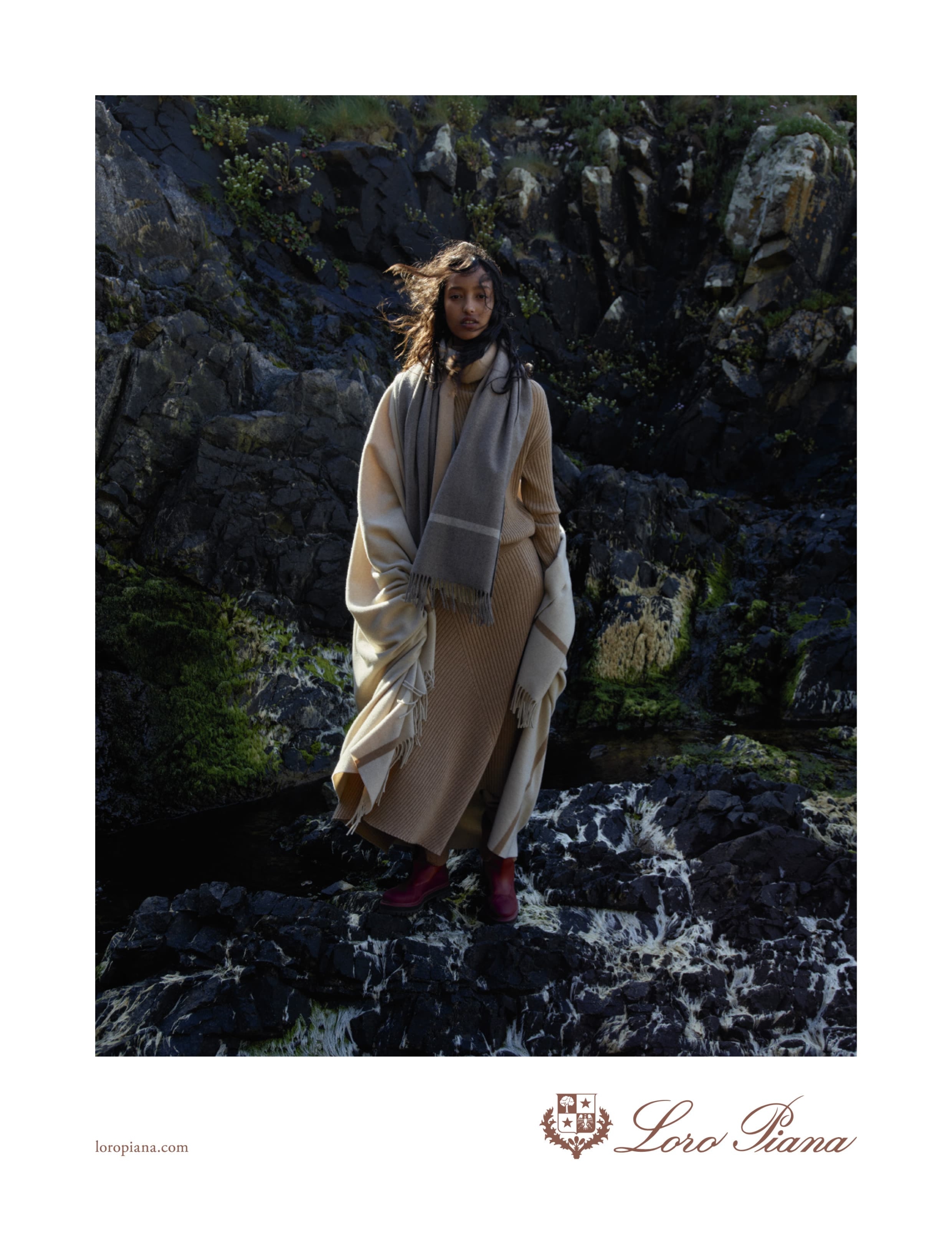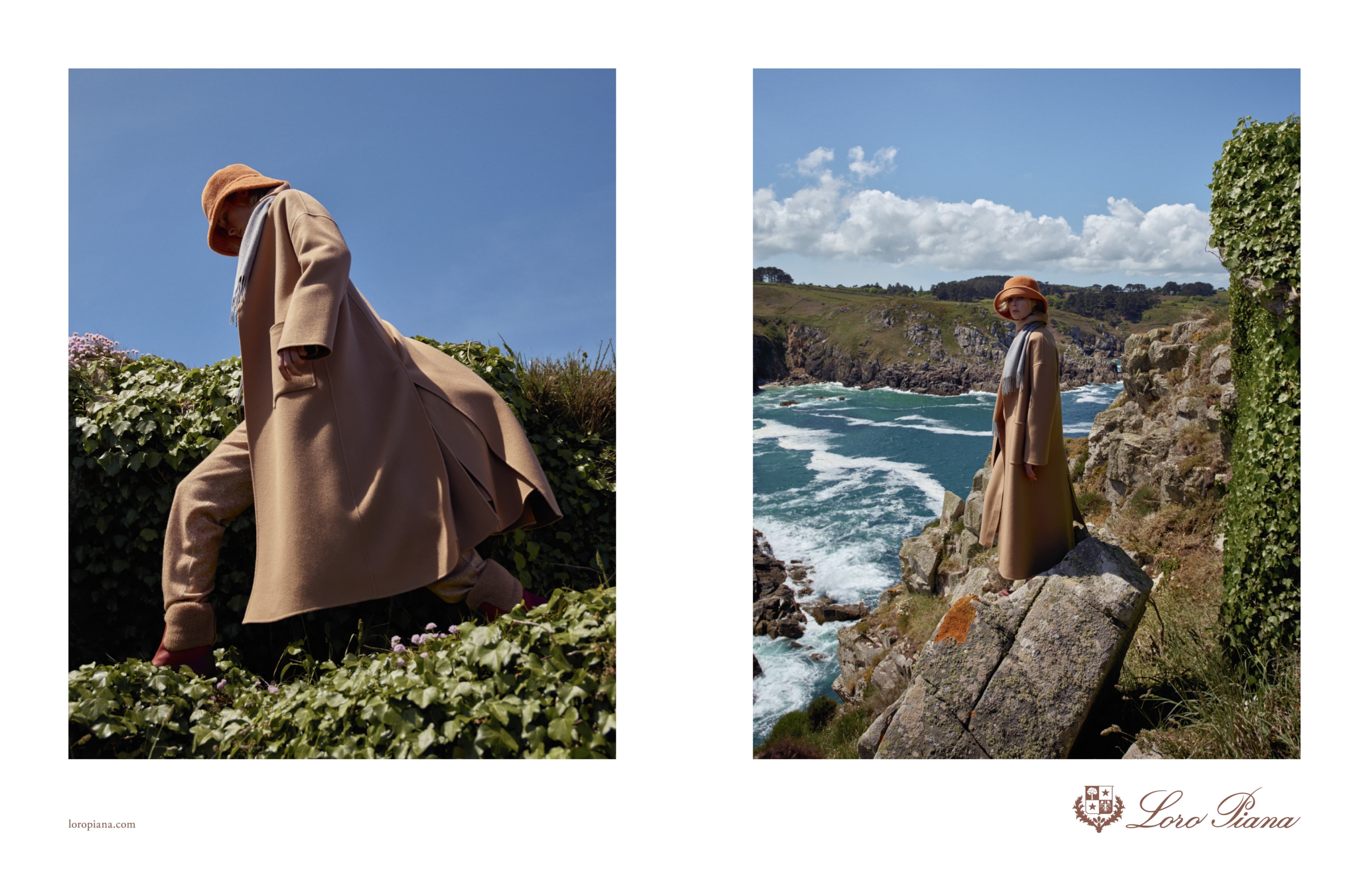 Loro Piana Creative Director | Fabio d'Angelantonio
Photographer | Mario Sorrenti
Models | Mona Tougaard, Edie Campbell and Leon Dame
Location | Bretagne, France

---