---
Louis Vuitton owned the Met Gala this year.
While Getty Images saturated our news feeds with all-you-can-glut displays of celebs in couture, Louis Vuitton took control of its media output with an in-studio campaign featuring its gala looks. Behind the lens, photographer Craig McDean shot the Vuitton-dressed talent in a playful take on one of fashion's most prestigious nights.
While most design houses today rely on outside photographers like Getty to serve up look-who's-wearing-us stock, Vuitton opted to control its own narrative. The gala images were dished on the label's Instagram and Twitter accounts, giving them full reign over the night's coverage. A-listers like Alicia Vikander, Emma Stone, Jaden Smith, Jennifer Connelly, and Michelle Williams were shot in a clutter free space devoid of stairs and onlookers. The result was a social media campaign that elevated the idea of red carpet by getting rid of the carpet itself to focus on the talent in a luxurious way.
The house additionally wisely leveraged their own talent, Artistic Director Women's Collections, Nicolas Ghesquière, who playfully interacted with the celebrity he dressed for the affair.
The Impression was impressed by the wisdom of the house to elevate the conversation and own the idea of celebrities donning Louis Vuitton in their own fashion; sleek, modern, playful, and fresh. Innovation is still alive and well at Louis Vuitton.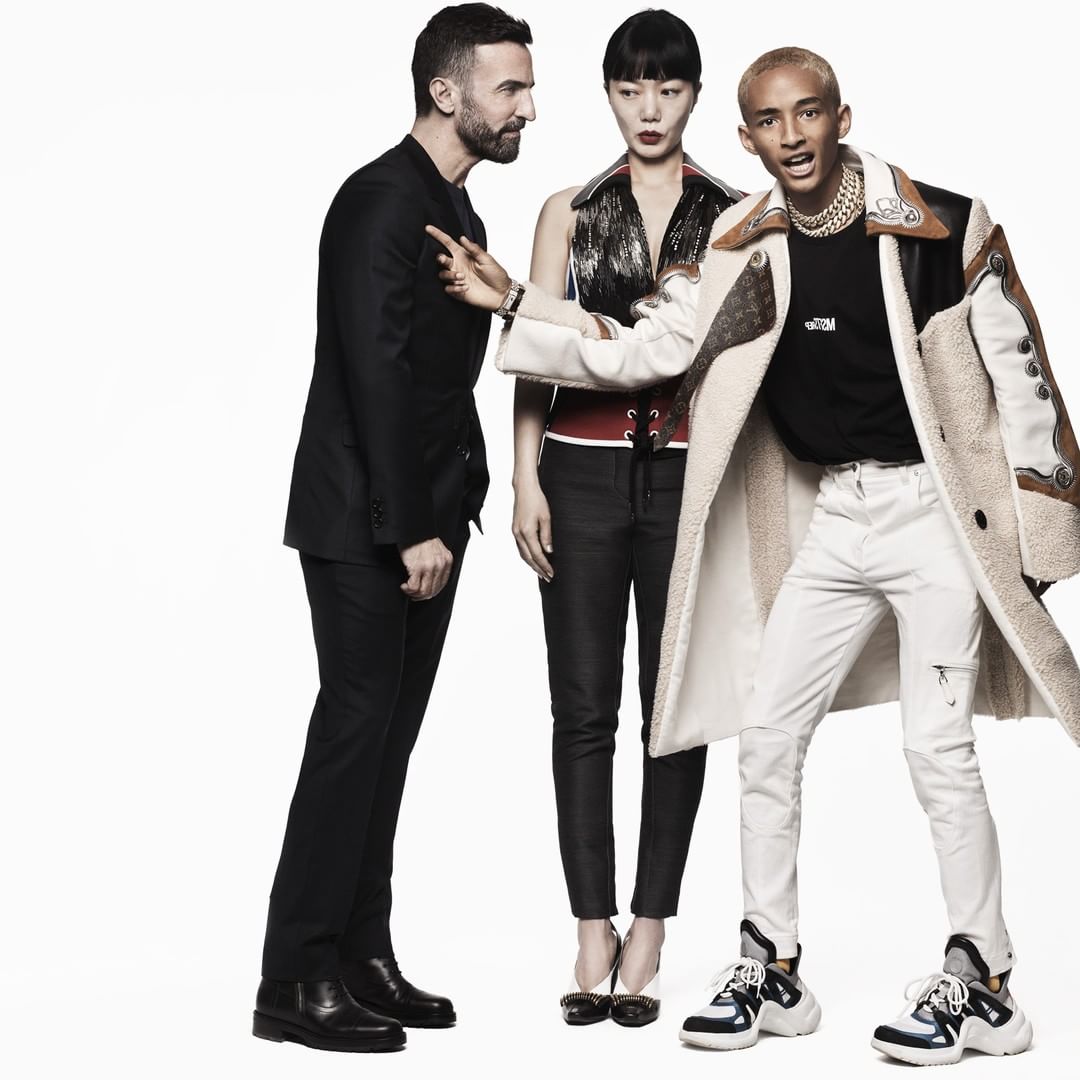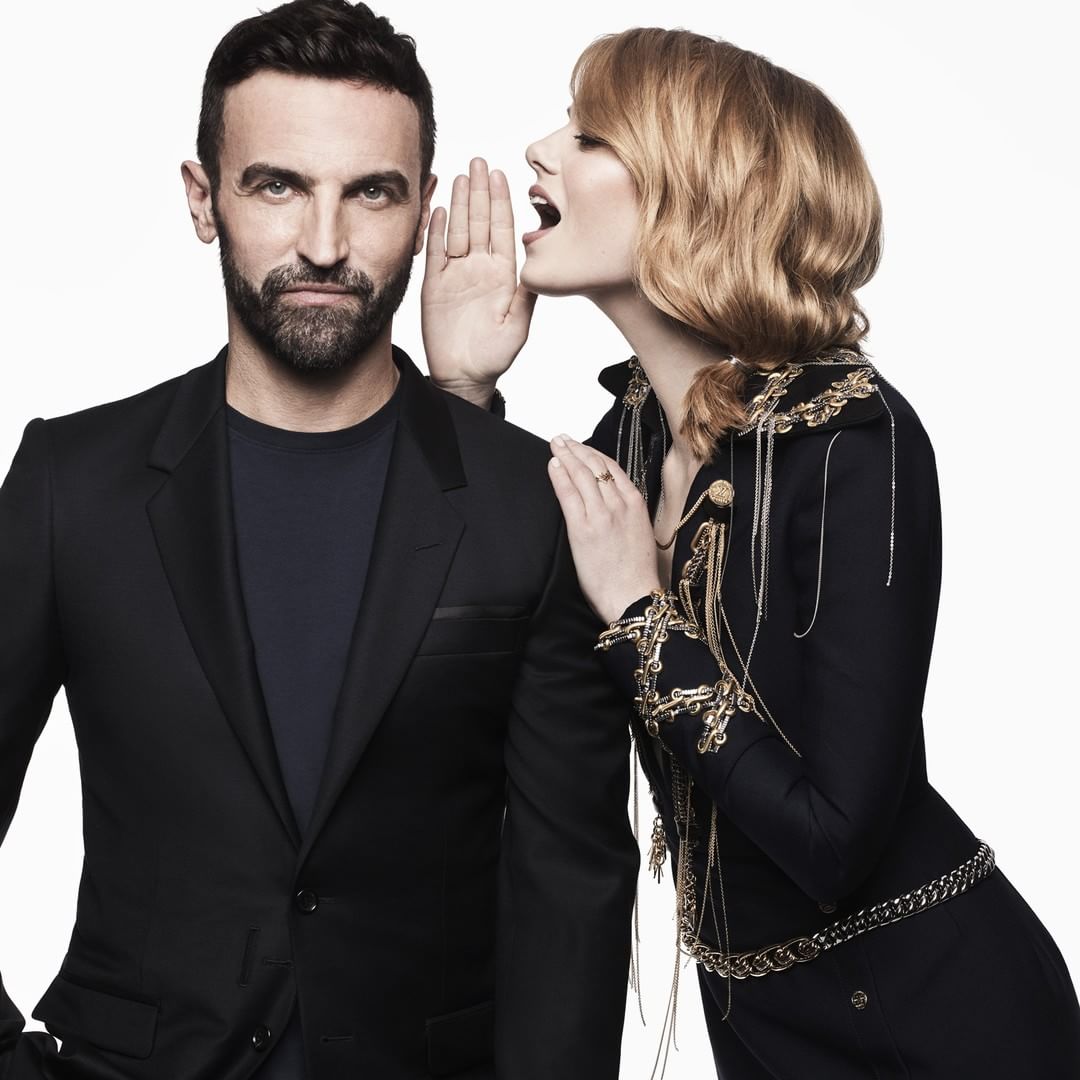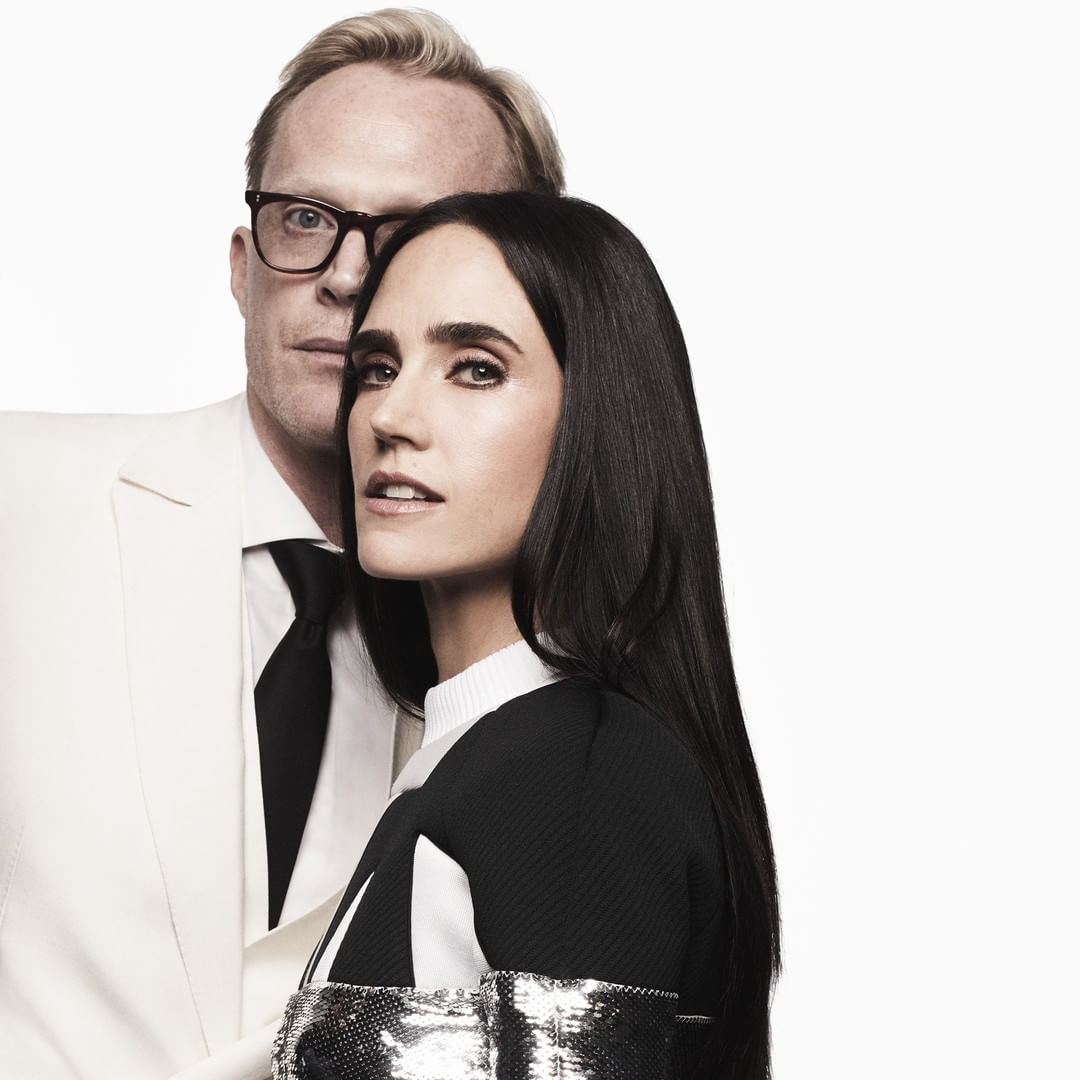 Louis Vuitton Artistic Director Women's Collections | Nicolas Ghesquière
Photographer | Craig McDean
Talent | Alicia Vikander, Doona Bae, Emma Stone, Jaden Smith, Jennifer Connelly, Justin Theroux, Laura Harrier, Michelle Williams, Paul Bettany, Riley Keough, Ruth Negga, Sienna Miller
---