---
Nicolas Ghesquière boldly ventures into photography with his latest campaign for Louis Vuitton.
The creative director and artistic director of women's collections captured his Fall 2020 collection at his studio space on the Quai Voltaire in Paris. To coincide with the move into photography, Ghesquière invited a group of close friends and frequent collaborators to model his designs. The resulting images feel personal and fun, and the intimate connection between photographer and subject is palpable.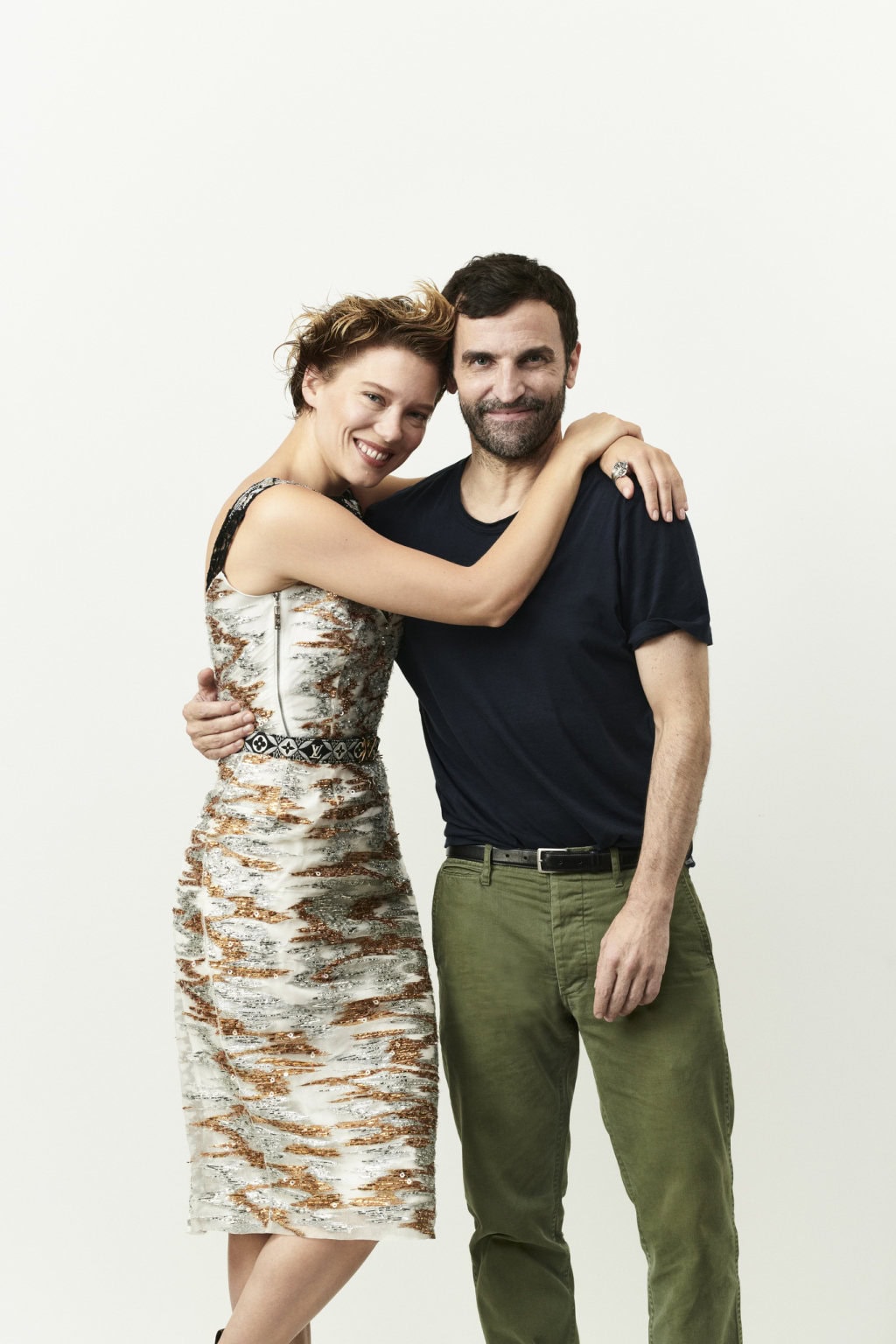 I thought it would be interesting to extend my work to photography, to follow through to the end of the creative process, and give the collection its final punctuation. In this portrait gallery, everyone is there for my own personal reasons, and I liked discovering new connections with people I knew already. I also wanted to bring unity to different aspects of the House, a circular vision of what happens here. To give a timeless aspect to creations that are very anchored in the season. For me, moving into photography came from a desire to reflect the feeling we share when we're working on a collection.

– Nicolas Ghesquière, Artistic Director of Women's Collections Louis Vuitton
Ghesquière captures his friends against a simple white backdrop, letting their personalities and the strength of his work shine through. His designs seem as much influenced by the house's centuries-old history – referenced in the lovely new 1854 print – as by his recent explorations in designing in-game costumes for video games. Classically feminine silhouettes are given an impressively powerful edge through the unexpected and smart use of technical elements and experimental construction.
The art direction of the campaign is of note as Ghesquière frames each image in bright thick coloring with the house logo associated with N.G. STUDIO. PARIS and his own signature no less. With his signature and studio called out on each image, the artisan furthers his own imprint on the house.
Nicolas Ghesquière remains one of the most impressive and influential figures in fashion through his fearless love of exploration. From shifting into a new medium like photography or digital art to recognizing the strength of other artists and working alongside them, he is always seeking to expand his creative horizons. He brings a quiet but constant confidence to this work; he is willing to take risks, and always knows how to make them pay off.
Louis Vuitton Artistic Director of Women's Collections | Nicolas Ghesquière
Creative Director/Photographer | Nicolas Ghesquière
Talent | Léa Seydoux, Marina Foïs, Noémie Merlant, Mariam de Vinzelle, Akon Changkou, Stacy Martin, Dina Asher-Smith, Lous and the Yakuza, & Sora Cho
Stylist | Marie-Amélie Sauvé
Location | Quai Voltaire, Paris
---