Review of Louis Vuitton Fall 2022 Ad Campaign by Creative Director Nicolas Ghesquière and Photographer David Sims with models Elio Berenett, Ida Heiner, Kristine Lindseth, Qisi Feng, Tida Rosvall, and Victoria Fawole
Louis Vuitton finds its own way with a new campaign for its Fall 2022 women's collection, captured by photographer David Sims.
The collection saw creative director Nicolas Ghesquière look to the spirit of youth, highlighting freedom of choice and personal taste through looks rife with a freewheeling mix-and-matchability, traversing styles and eras with the gleeful irreverence of a child raiding their mother's wardrobe for dress up.
The campaign imagery finds its eclectic heroines – or perhaps they find themselves – in a forest where sunlight comes streaming magically between the trees. This place feels almost enchanted, and we are reminded of folk and fairy tales of young women who make their way through forests, encountering obstacles and forking pathways, but finding themselves.
While this natural, unpeopled setting is an unexpected choice to frame a collection that feels so multifaceted and cosmopolitan, in this narrative connection it becomes an open-ended backdrop against which a journey of self-discovery unfolds.
At once symbolic and literal, magical and grounded, the campaign is a colorful and light-filled ode to Ghesquière's and Louis Vuitton's power to dress the dream.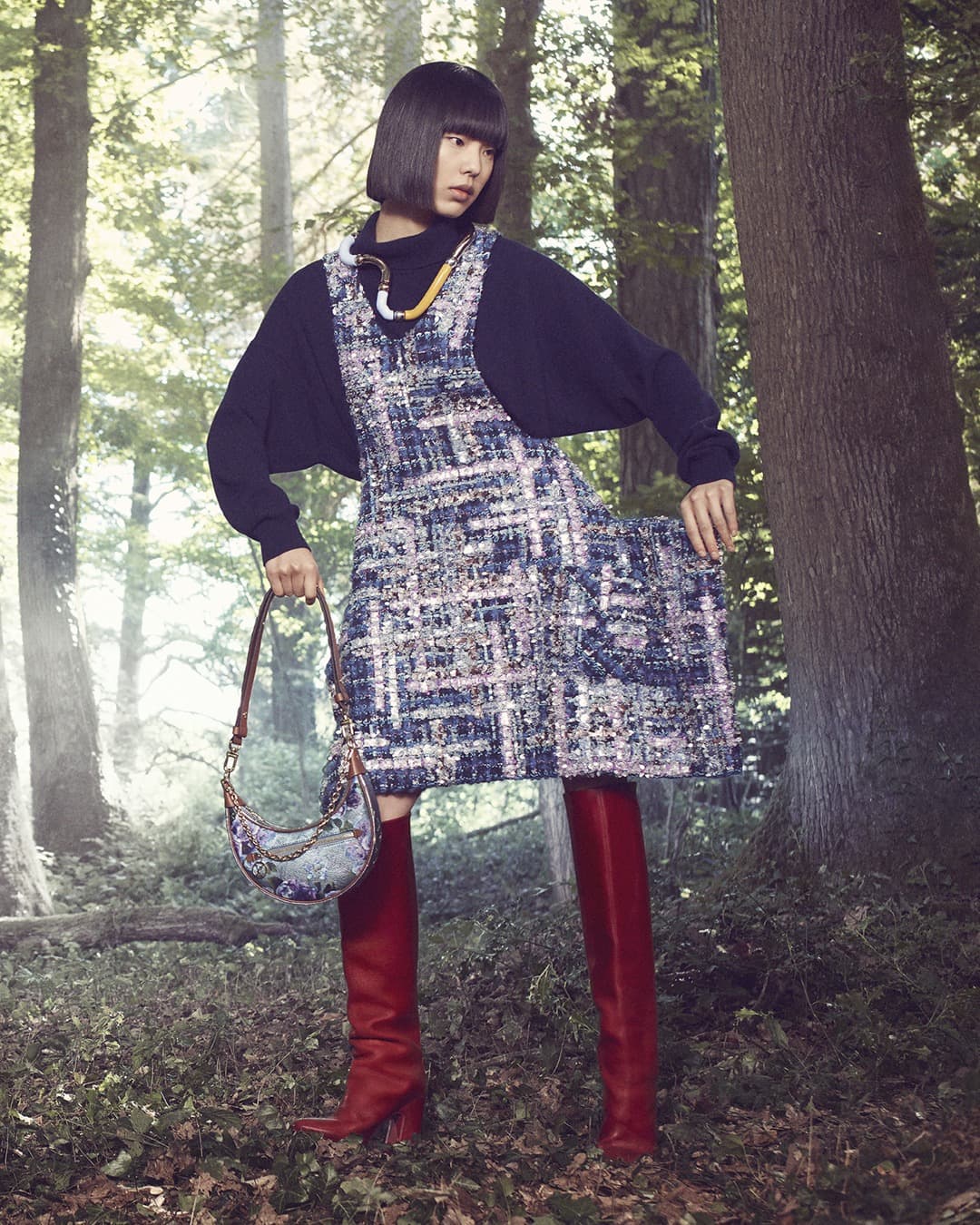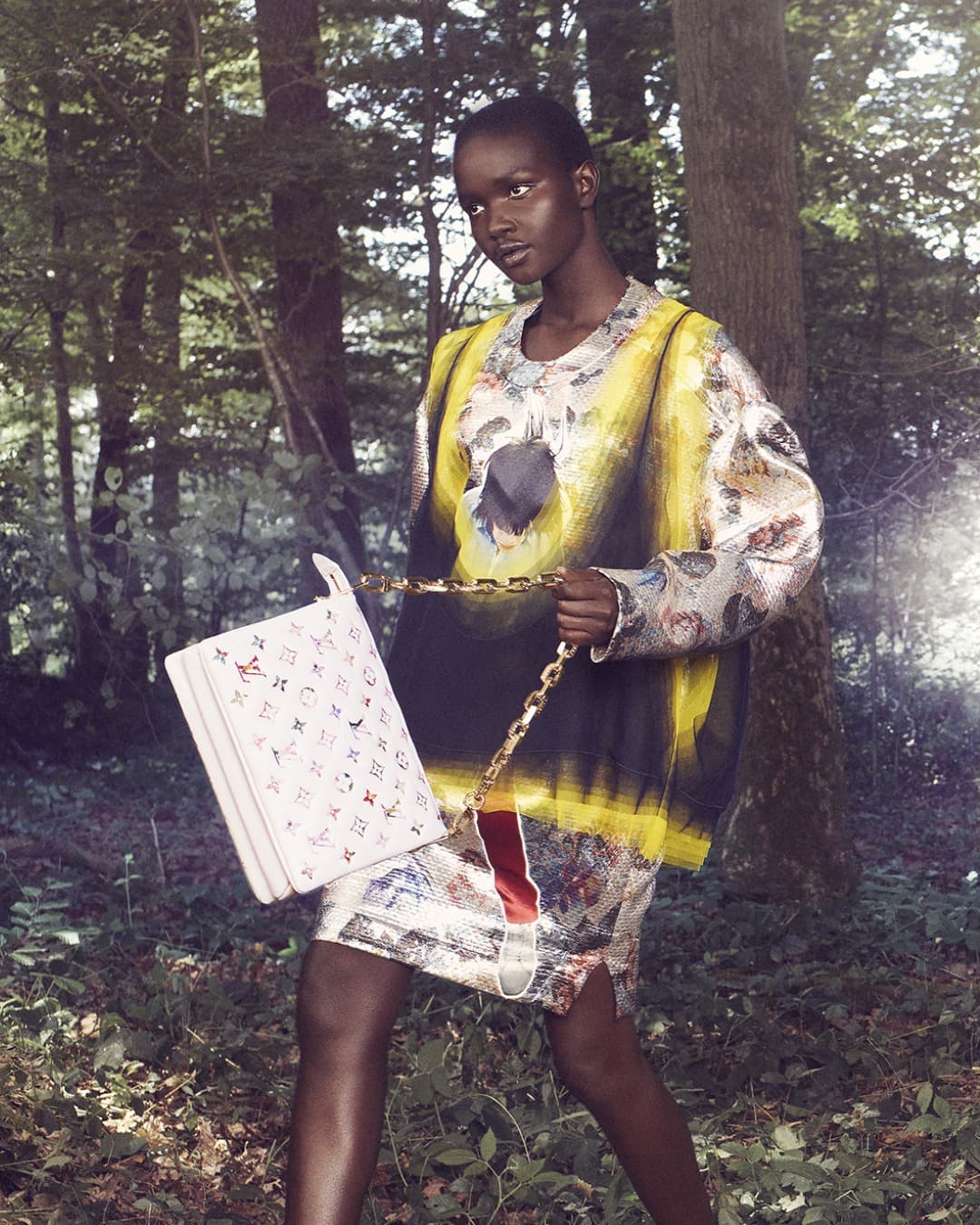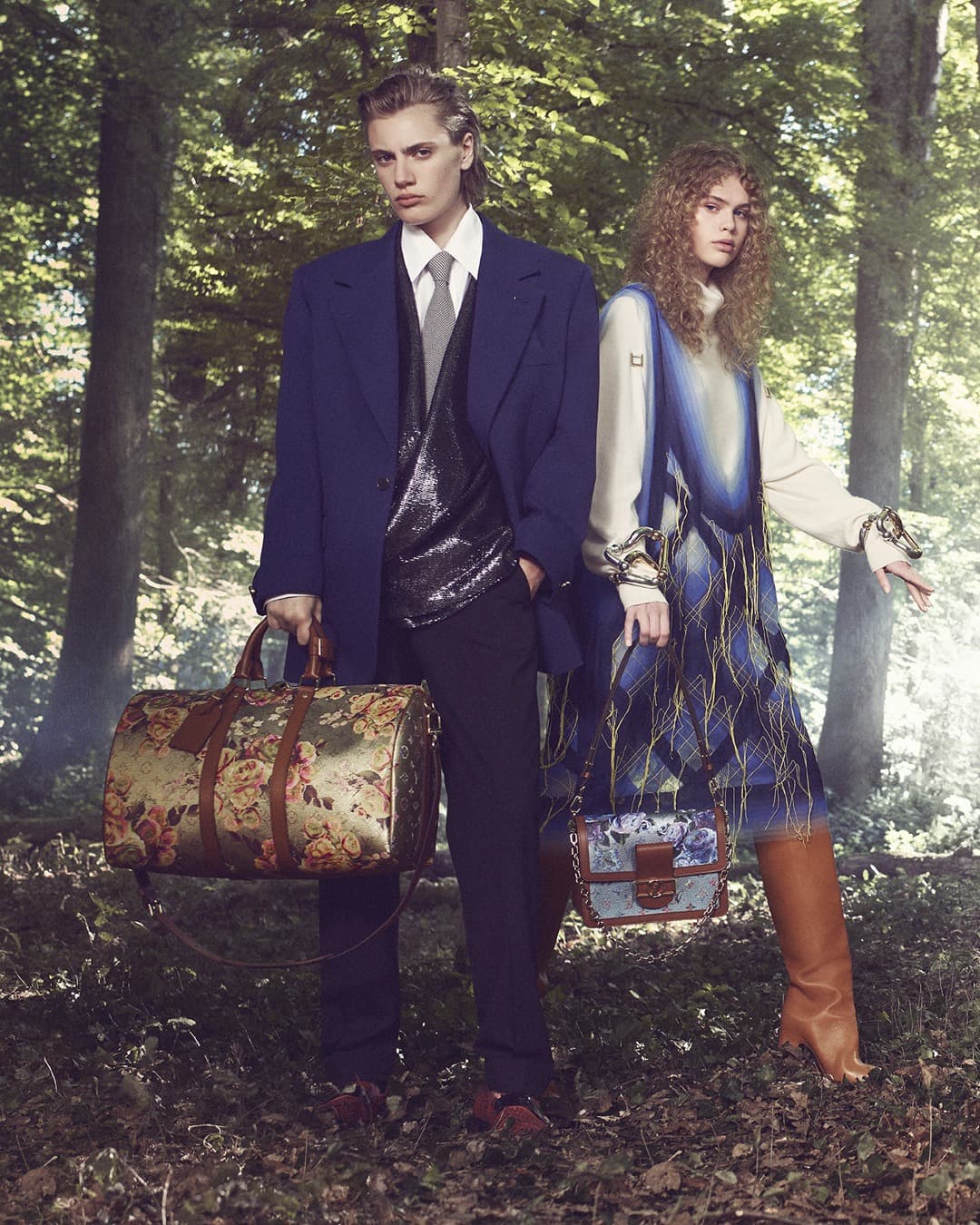 Louis Vuitton Creative Director | Nicolas Ghesquière
Photographer | David Sims
Models | Elio Berenett, Ida Heiner, Kristine Lindseth, Qisi Feng, Tida Rosvall, and Victoria Fawole
Stylist | Marie-Amélie Sauvé
Hair | Duffy
Makeup | Lucia Pieroni
Casting Director | Ashley Brokaw

---