---
Review of Louis Vuitton Fall 2022 Fashion Show
Smells Like Teen Spirit
By Anna Ross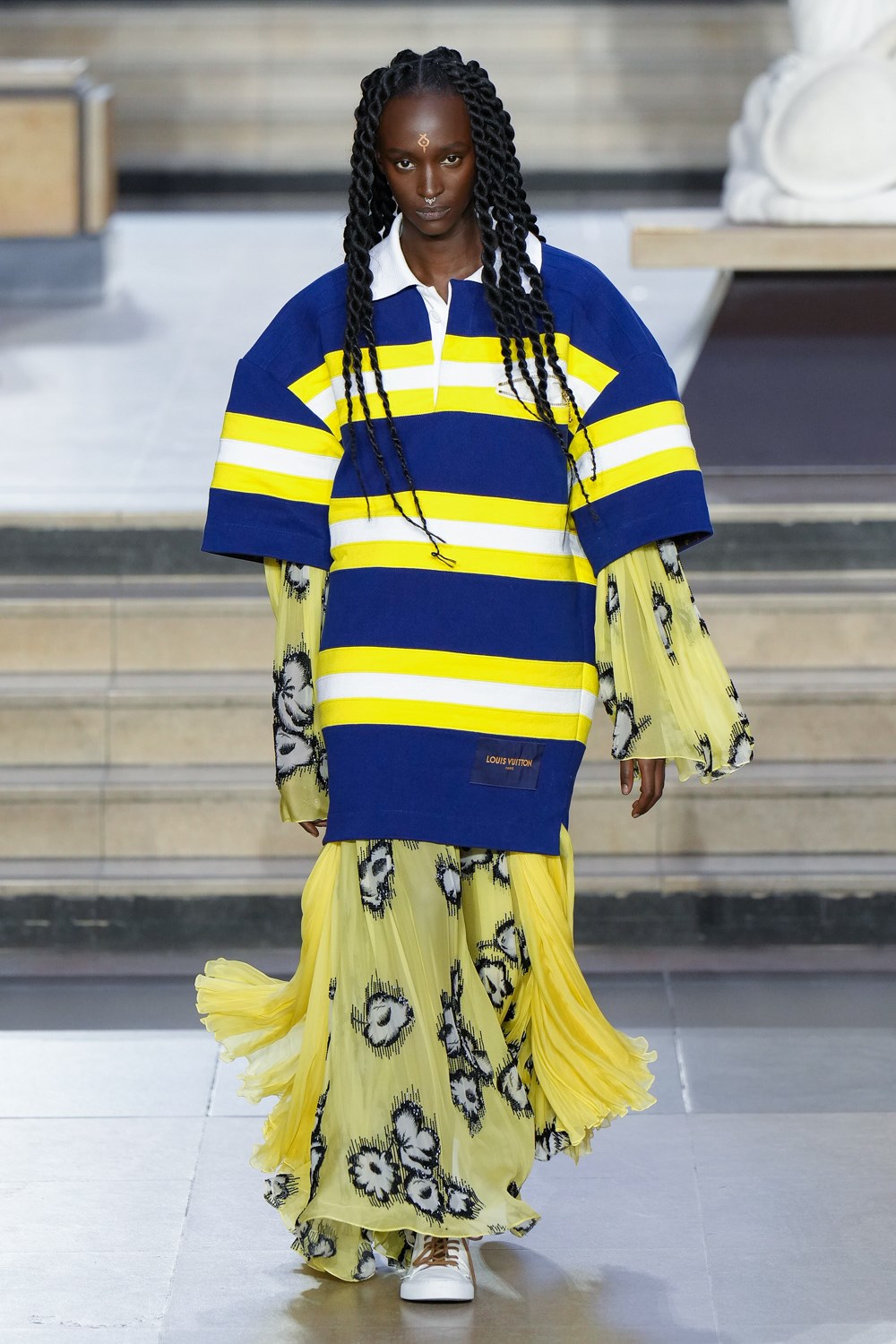 When I was growing up, my friends and I used to host fashion shows for my family, who'd allow us to take whatever we wanted from their closets to style ourselves for this no-doubt-dazzling showdown (!). Such was my appetite for competition, I allocated each of the grown-ups' scoreboards to mark us out of ten. My 10/10 look was my father's work blazer and tie, worn over my Mum's '80s dresses and brother's rugby top. I finished the look with an ostrich feather on my head, bright blue eyeshadow and a pair of jelly platform sandals.
Thankfully Nicolas Ghesquière held on the off-kilter accessories for Louis Vuitton, but if I could dig out this photo, it vaguely resembles styling similar to the closing looks of today's Fall outing.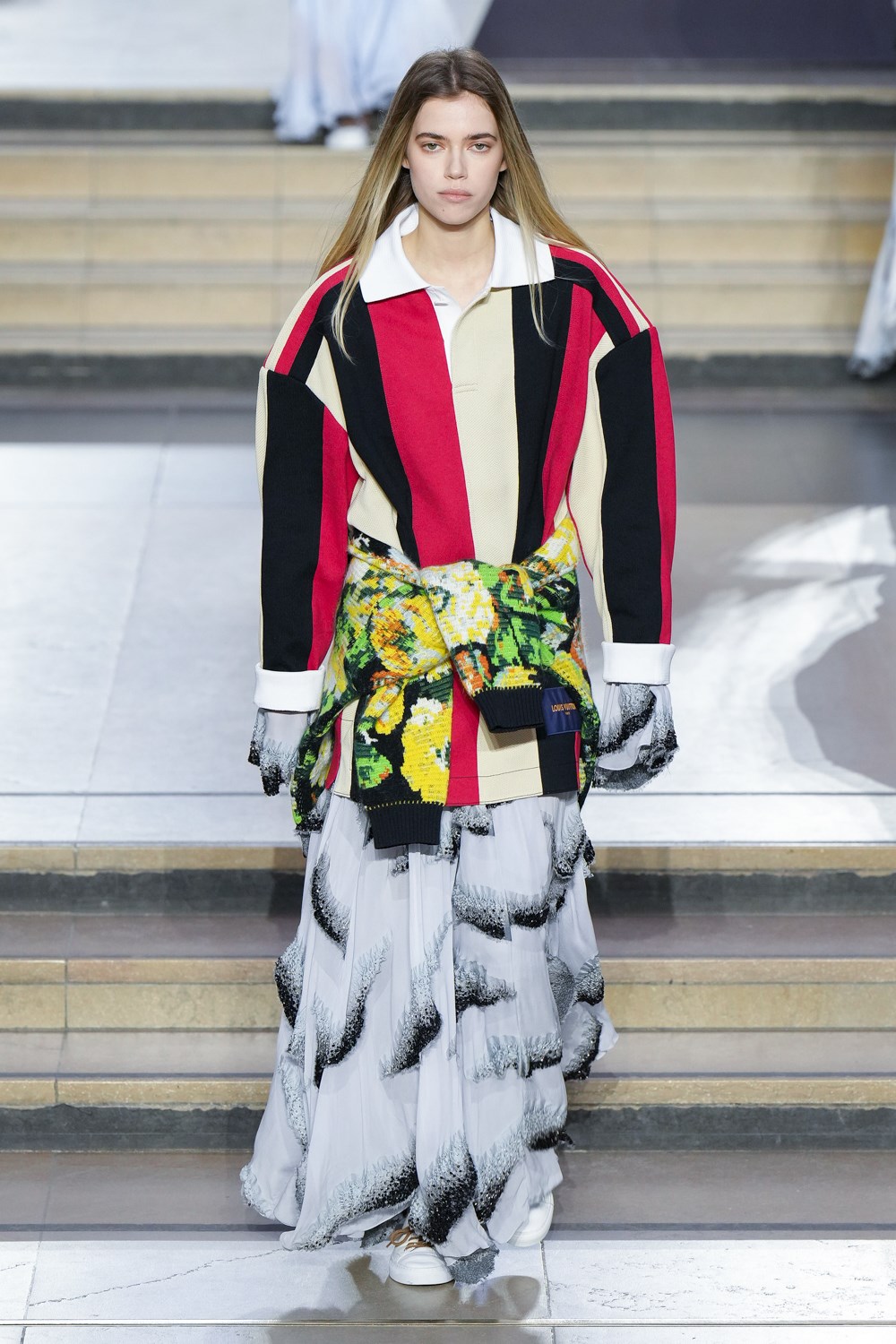 Although Ghesquière and I were born twenty years apart, I felt a hit of nostalgia towards his lineup, which was based on the spirit of youth and the concept and freedom of taste as a personal construct. These precious moments were where my love of fashion was born, or as Ghesquière put it, "Moments that forge character."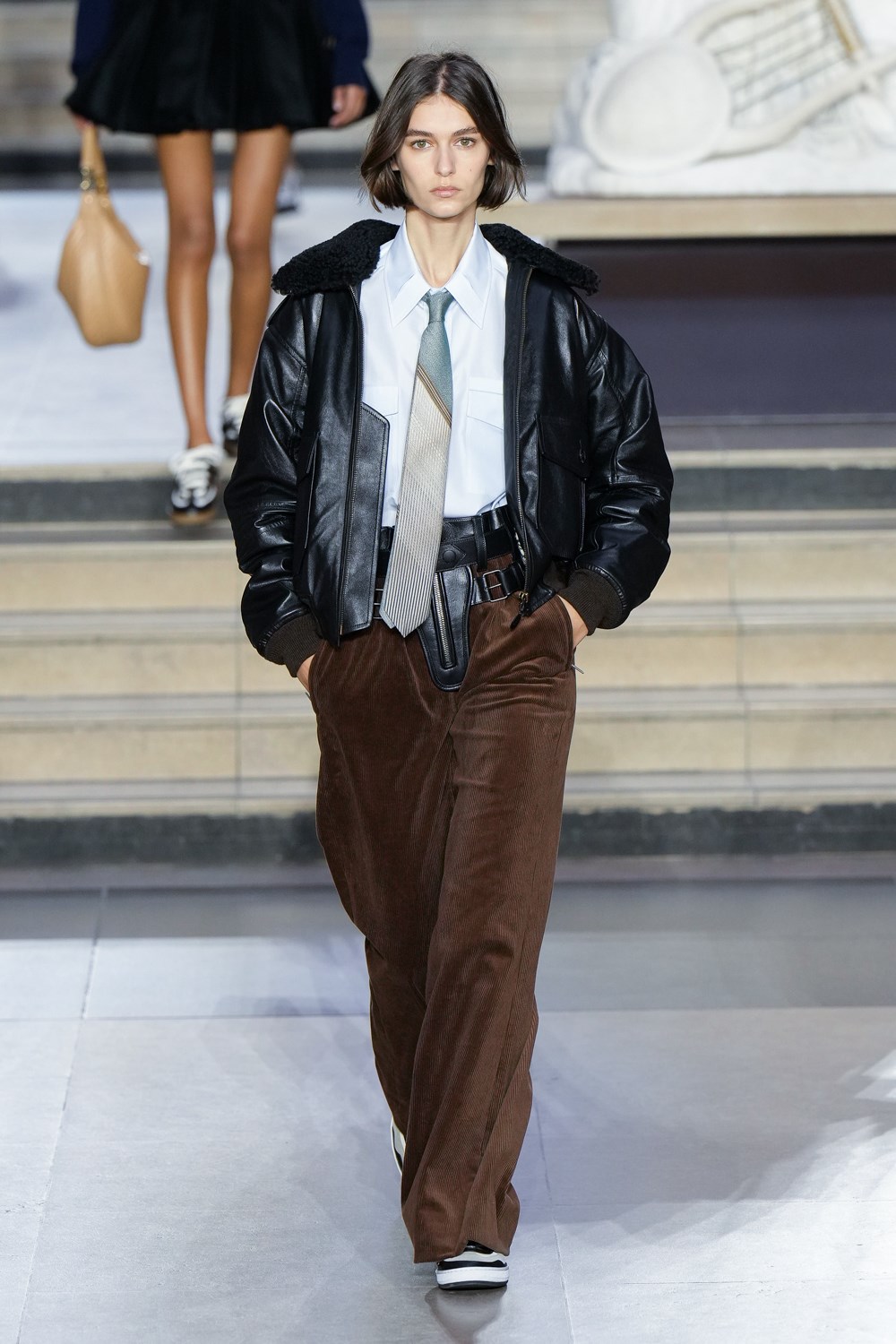 Ghesquière bottled that essence in a collection that foretold a coming of age story via an interplay of vintage and historic tropes that were dedicated to: "An excursion into a perceptible, fleeting, and decisive moment when everything comes to the fare, in all its innocence and insight."
These moments in time traversed ballooning blazers of the 80s, slick leather bombers of the '70s, dad-pants of the 90s and printed granddad ties that rubbed shoulders with embroidered trapeze tunics and romantic dresses. So wrong but so right!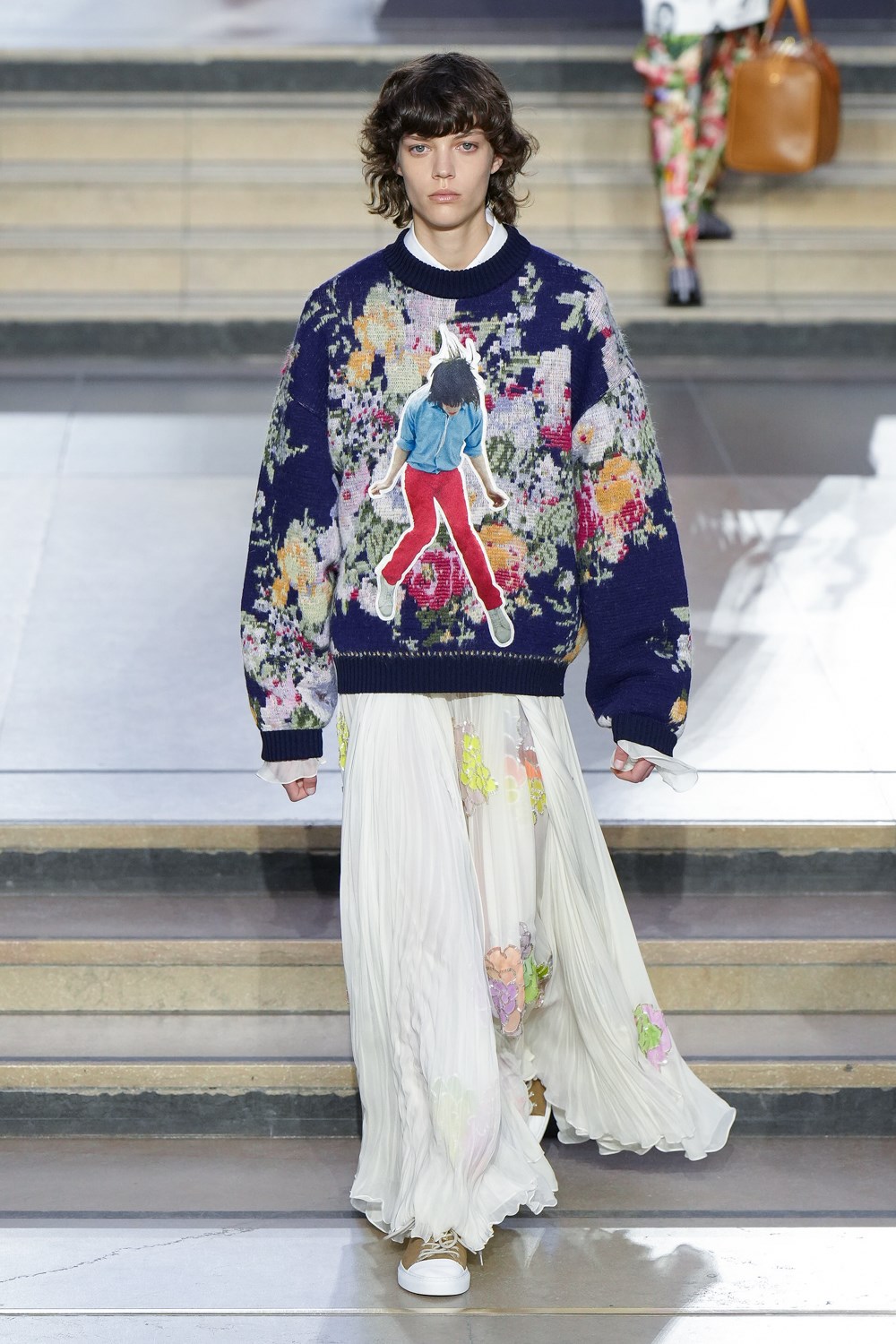 Photos of sullen youths came plastered across t-shirt dresses, polo shirts and giant sweaters. They were the kind of sweaters you'd borrow from your boyfriend and the type of images you'd have plastered on your walls, kissing both 'goodnight' before bed.
They were, in fact, by photographer David Sims, who before his heyday captured images of his circle of friends in the 90s – now poster kids for the aesthetic nuances of that era.
These looks were achingly cool, especially when paired with layered ombré shift dresses that looked almost like they'd been spray-painted onto the models. They were an amazing feat of material and color play; delicate yet daring – and illusionary to the eye.
A master of re-mixing tropes of decades gone by, glimmers of Ghesquière's penchant for the historic came through in bustle-shaped dresses that framed sporty jackets or sufter shorts, albeit in more casual iterations than last season. They worked given the venue: The Musée d'Orsay, complete with its historical artworks and giant clock looming over the runway.
The clock took on new symbolism. It served as a clever emblem of aesthetic time-warping and literal recontextualizing. As much as these clothes were rooted in the past, their context and spirit were firmly in the future. For today's younger generation, gender, style, opinion and fashion are all freewheeling and never more expressive and outspoken. "Freedom is all," wrote Ghesquière, "without directive or impediment."
---