---
Review of Louis Vuitton Fall 2023 Fashion Show
A New Way for French Dressing
By Angela Baidoo
Nicholas Ghesquière's fall Louis Vuitton collection played up blocky proportions to create a very Parisian riff on the well-heeled woman. Giving the seasons main theme a shot in the arm that could have only come from Paris.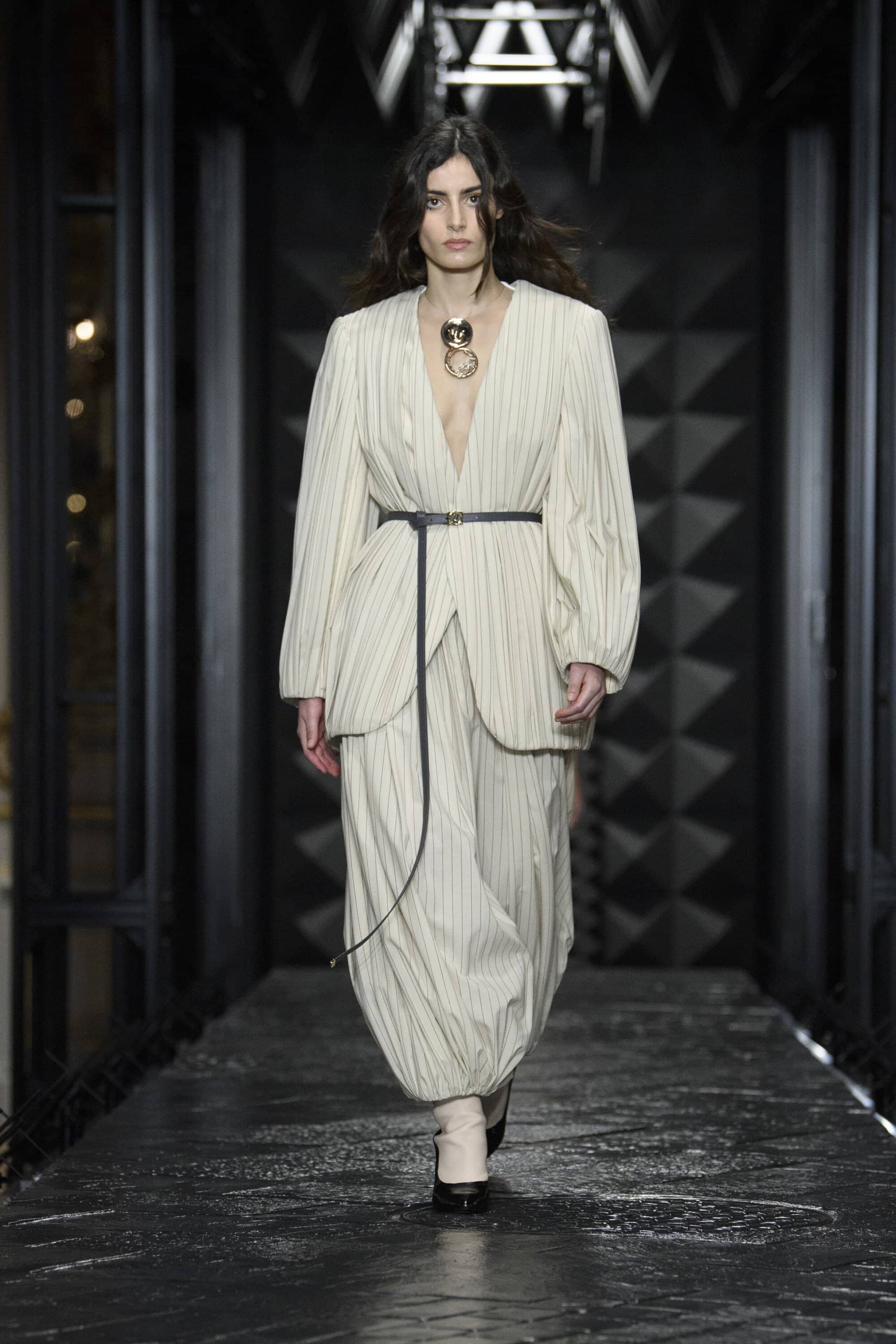 What is French style? The question itself [is] an enigma, kindling endless fascination. An irresolute fashion residing above an oxymoronic foundation of audacious tradition.

Nicholas Ghesquière, Artistic Director, Louis Vuitton
Stand-out silhouettes which literally stood out and away from the body had an air of the audacious about them.
Giving women what they want has been explored in a number of ways across New York, London, Milan, and now Paris. Are you a polished midi skirt-suit woman, or an off-duty outsized trench coat and denim jeans kind of girl? If you are neither and the grown-up look wasn't quite hitting the right notes this season, then Ghesquière came to do what he does best in mining several inter-connecting themes to create his own genre of dressing which is always future facing.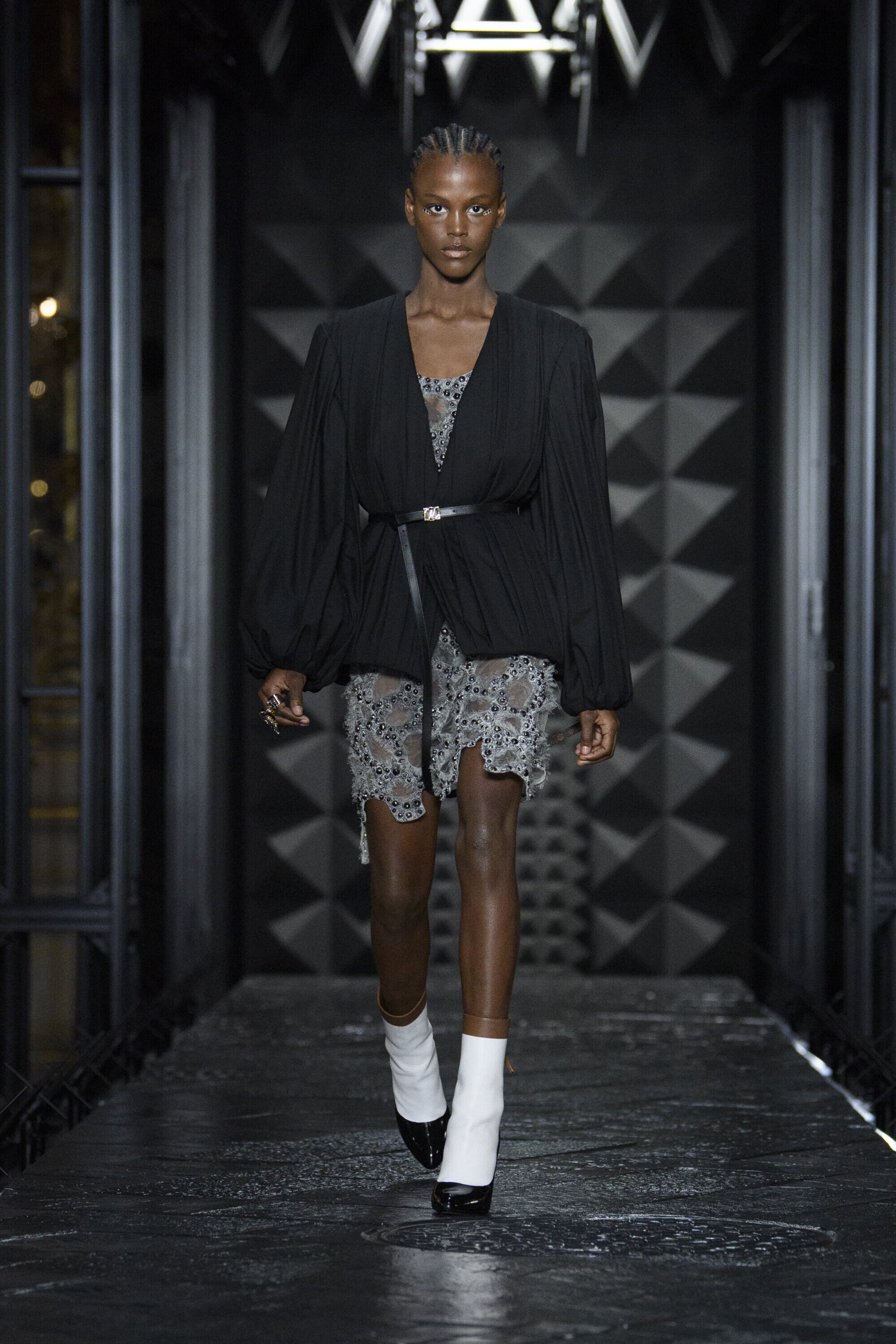 This season there was a look towards defining what exactly 'French Style' is, and drawing the conclusion that it is mostly an enigma. Often written and about and constantly distilled into endless lists of how to recreate it.
Working with leading French artist Philippe Parreno (production designer James Chinlund, and sound by Nicolas Becker) on the set design – Parreno is known to create installations which transform the environments in which they are set, and storytelling through visual aids over linguistic methods – the set design for today's Louis Vuitton runway was an immersive experience. There was also the idea of incorporating "a reflection of the current state of modern Paris" which involved a documentation of the streets that are the lifeblood of the city, according to the luxury houses social media. Through the artwork created and the collection presented – rather than use the popular descriptor that has been utilised as a catch-all phrase to mean the general mood i.e. vibes – the Artistic Director and artist were tuned into capturing the "vibration of this moment in Paris". Conveying the push/pull of the past and present, of modern storytelling (via Parreno, Chinlund, and Becker) and its place within this moment in history, and how that is also defined by what has gone before i.e. todays setting of the salons of the Musée d'Orsay.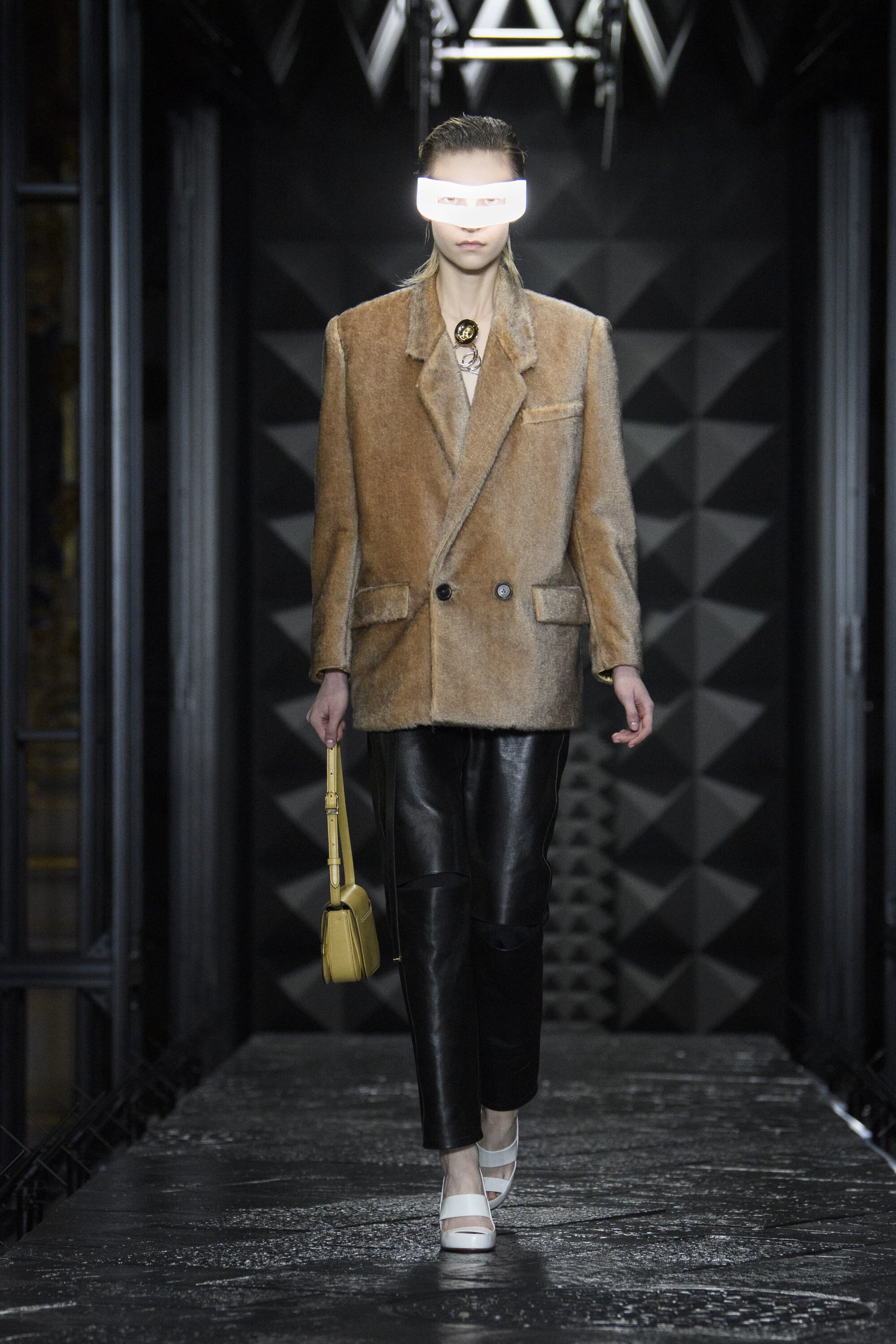 The fall 2023 collection was an unconventional – in some aspects – expression of how to get dressed up in the 'French way'. Extreme volume that threatened to engulf, was instead cinched in and controlled through the addition of a belted waist, which gave sloped shouldered sweater dresses, linear quilted jackets, and a pleated pinstriped suit with bubble-hem skirt an indication of where the future of French style is headed.
The precision of cut and simple layering techniques informed a boxy grey wool suits lo-fi uniformity, with slits across the knee of the trousers adding a paradox, while swooping or open bibs and banana-leg pants with stitched-out side seam detail riff on what constitutes a smart dress code.
French allure is a trompe l'oeil. The French touch never fails to captivate

Nicholas Ghesquière, Artistic Director, Louis Vuitton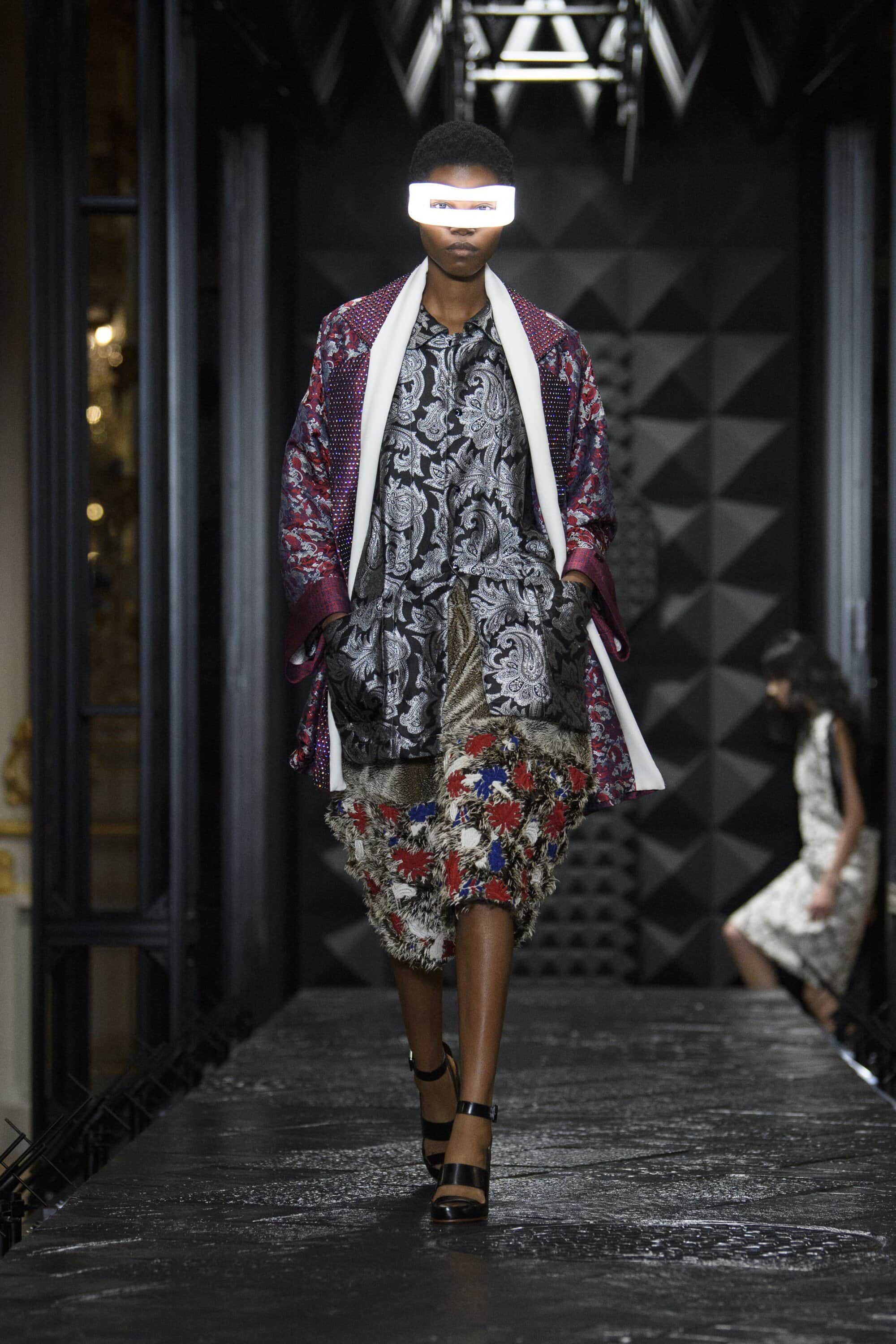 It was Ghesquière's layered midi dresses that were the collections pièce de resistance, as padding was used to build up and out sweetheart necklines, shoulder straps and sleeves. Giving each silhouette a new emphasis while exerting a controlled hand to ensure each application of volume worked proportionally.
A new expression on French Dressing was birthed with today's fall 2023 collection.
---